What's inside the Cairn outdoor subscription box for April 2019.
Considering getting a Cairn subscription or giving one as a gift? Here's a rundown of what this month's box offers.
Disclaimer: Cairn provided a complimentary box for review, but did not provide compensation or exercise control over the content of this post.

In this month's box

Total Value: $47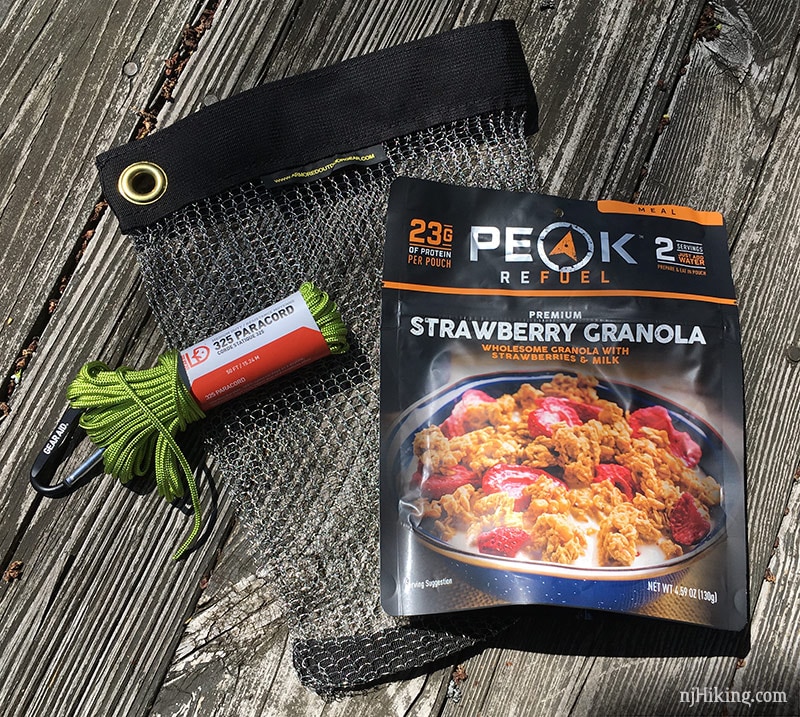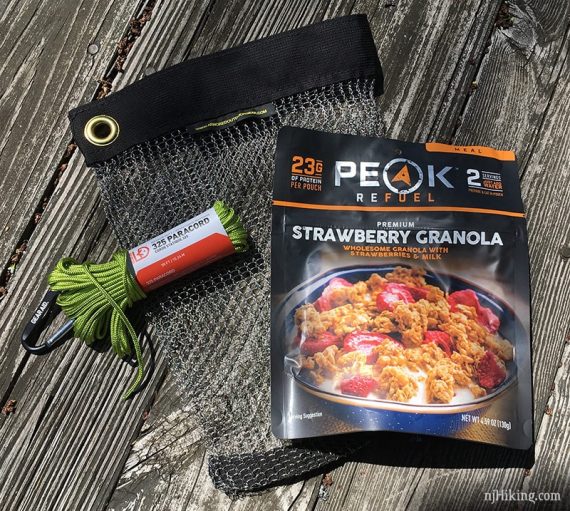 This month Cairn is "hungry for adventure" with an instant meal and paracord and a wire mesh bag to keep backpacking food away from clever critters .
This stainless steel wire mesh bag has a super strong velcro closure and a grommet to secure the bag. Put food and/or toiletries in the bad to thwart gnawing critters.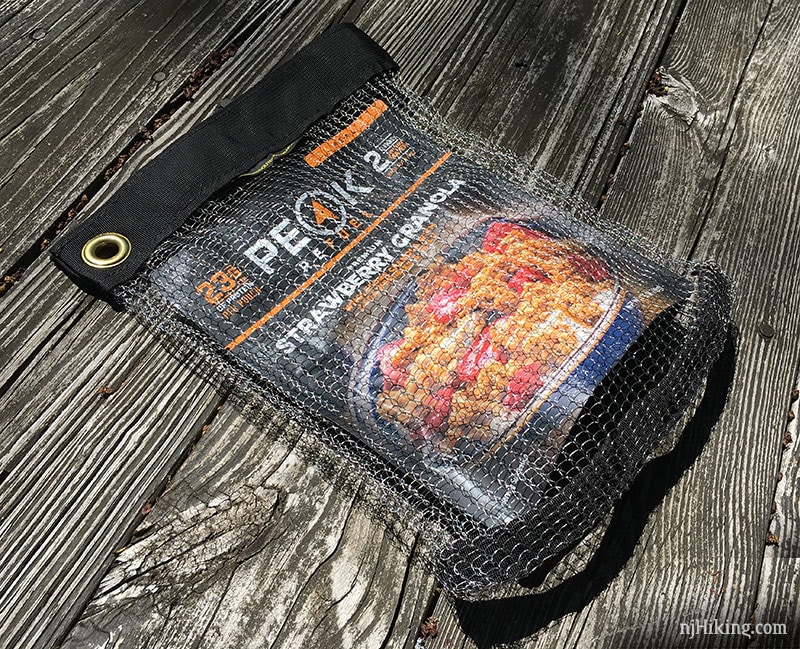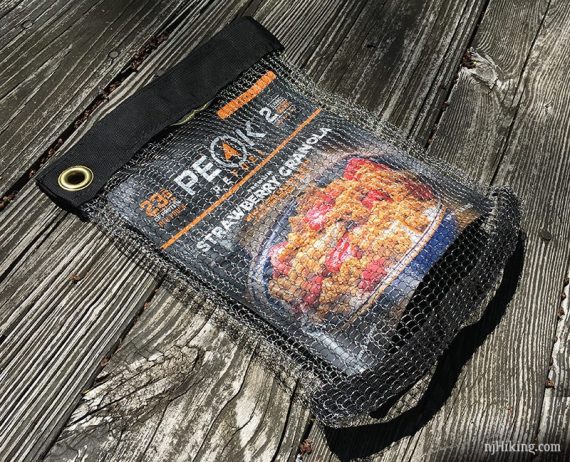 Also can be used as a "drag bag" to keep beverages cold in bodies or water, and as a underwater or beach collection bag.
Open the bag, take out the 'do not eat packet', pour in a cup of cold water, stir, and let sit 5 minutes for a tasty instant breakfast.
I was skeptical about freeze-dried strawberries – expecting tiny gnarly bit of chewy of fruit – but, nope, these are large slices of fruit.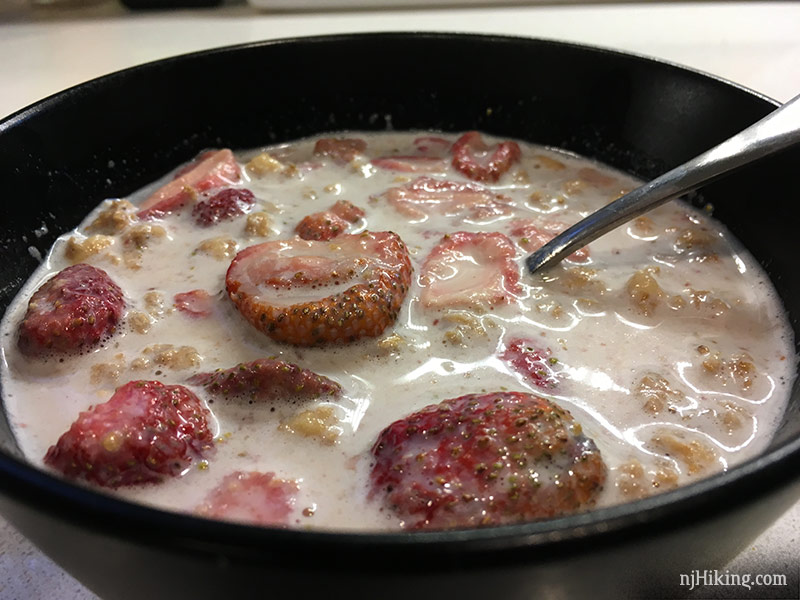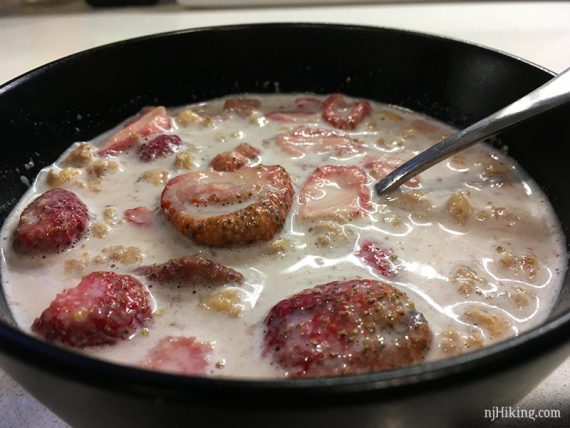 The taste was decent but a little too sweet for me. The consistency was pretty much like a bowl of milk with large granola chunks and strawberries. I ate it in a bowl but it was easy to eat out of the bag too.
50 feet of 100% nylon strong thin cord has tons of uses – tent guyline, clotheslines, laces, zipper pull, stringing up food bags. Includes a carabiner. Not for climbing.
The latest specials from Cairn:
---
The Winter 2019 Obsidian Collection - "Predicting the Unpredictable"
features technical and high-performing gear... Black Diamond pants and gaiters, Backcountry pullover, The Gluten Free Bar, Green Goo balm, and MSR. Multiple box variations this quarter. Limited quantities available!
---
The Hammock Collection
- This curated welcome box includes: Serac Classic Hammock, Serac Straps, Peak Sherpa Energy Bites, Natrapel Wipes. While supplies last!
---

More run downs:
– Cairn - November 2019
– Cairn - October 2019
– Cairn - September 2019
– Cairn - July 2019
– Cairn - June 2019
– Cairn - May 2019
– Cairn - April 2019
– Cairn - March 2019
– Cairn - February 2019
– Cairn - January 2019
– Cairn - December 2018
– A Year of Cairn
– All reviews...