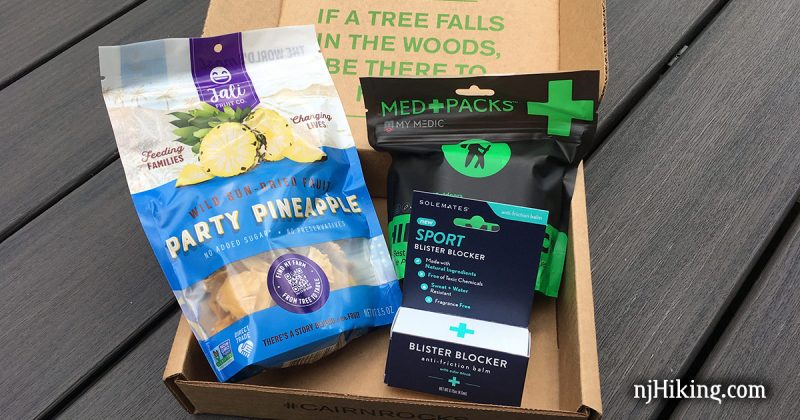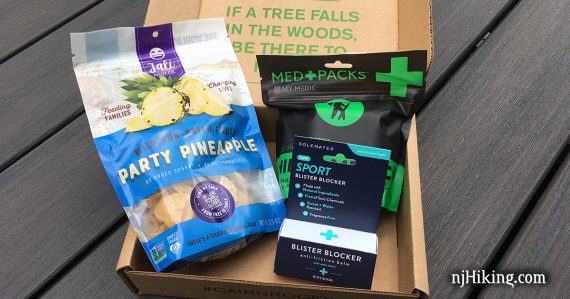 What's inside the Cairn outdoor subscription box for August 2021.
Considering getting a Cairn subscription or giving one as a gift? Here's a rundown of what this month's box offers.
Disclaimer: Cairn provided a complimentary box for review, but did not provide compensation or exercise control over the content of this post.
Total Value: $43
This theme for this month's Cairn is "long days, longer adventures".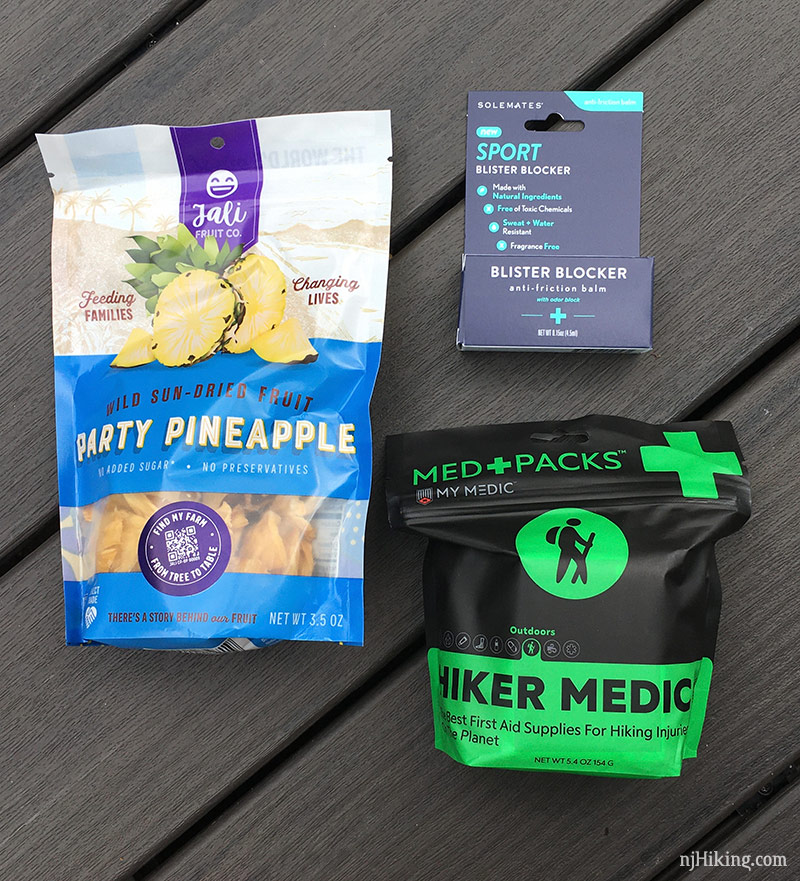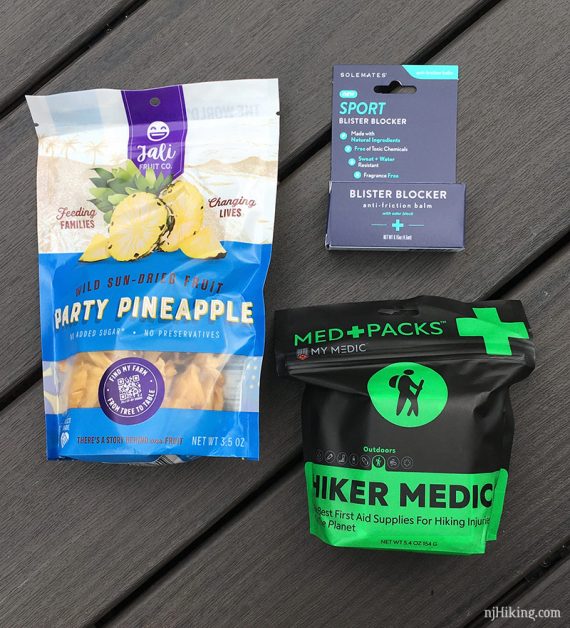 Compact resealable bag contains the basics for a first aid kit plus a few more items to really cover all the bases. There are just a few of each item so you aren't carrying too big a kit.
The usual first aid items for handling bleeding and burns are included: gauze pads, bandages, creams, ointments, antiseptic wipes, medications.
The pack also includes a small space blanket, 20′ of paracord, and a small whistle in case the injured needs to stay put and call for help.
Nice additions are sunscreen and lip balm packets plus two electrolyte tablets which I haven't encountered in a kit before (at first I wondered why the pack smelled faintly of grape…).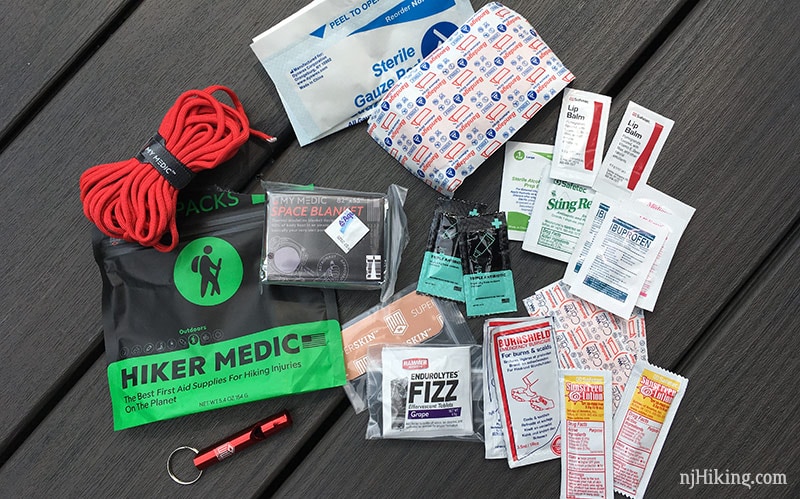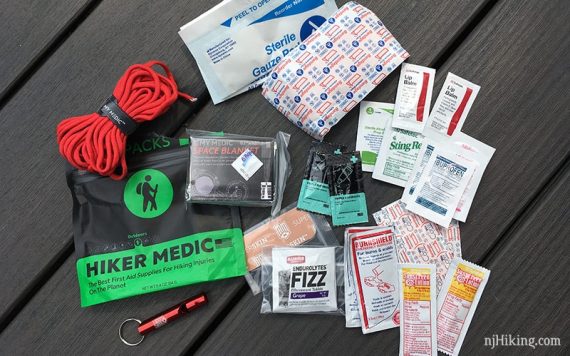 ---
Small fits anywhere tube of balm to prevent blisters or chafing. Made with natural ingredients and is fragrance and paraben free.
I often use Foot Glide and am curious to see how this compares.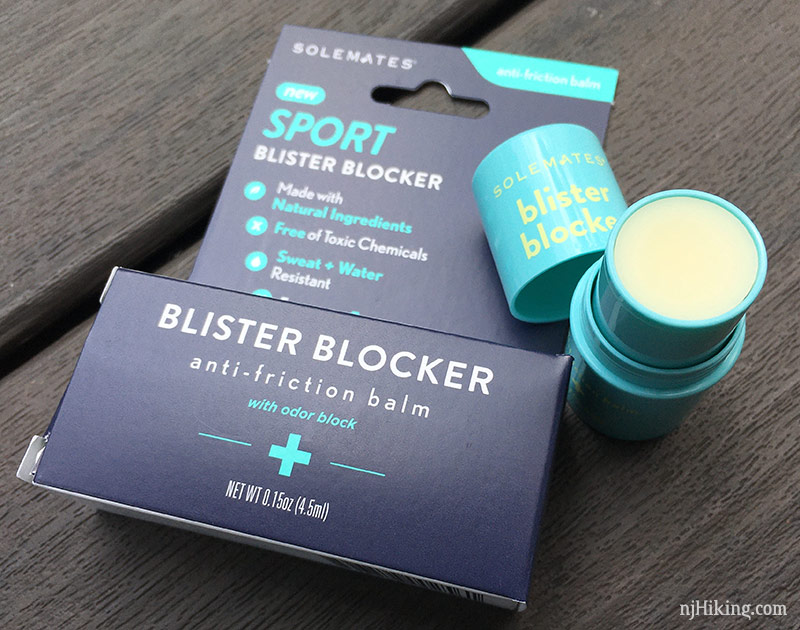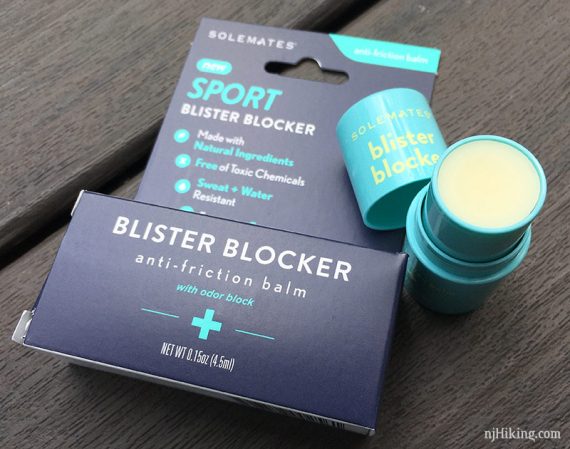 ---
Sun-dried fruit that is wild harvested with no added preservatives or sugar. Bonus warm-n-fuzzies: Jali Fruit Co. works with women farmers in Sub-Saharan Africa and the Caribbean to helps transform food waste into opportunity.
I seldom think to pack dried fruit for hikes even though we enjoy it but last month's Cairn had Patagonia Provisions Chile Mango which was quite tasty. And now we're looking forward to trying this dried pineapple. Especially since it's party pineapple.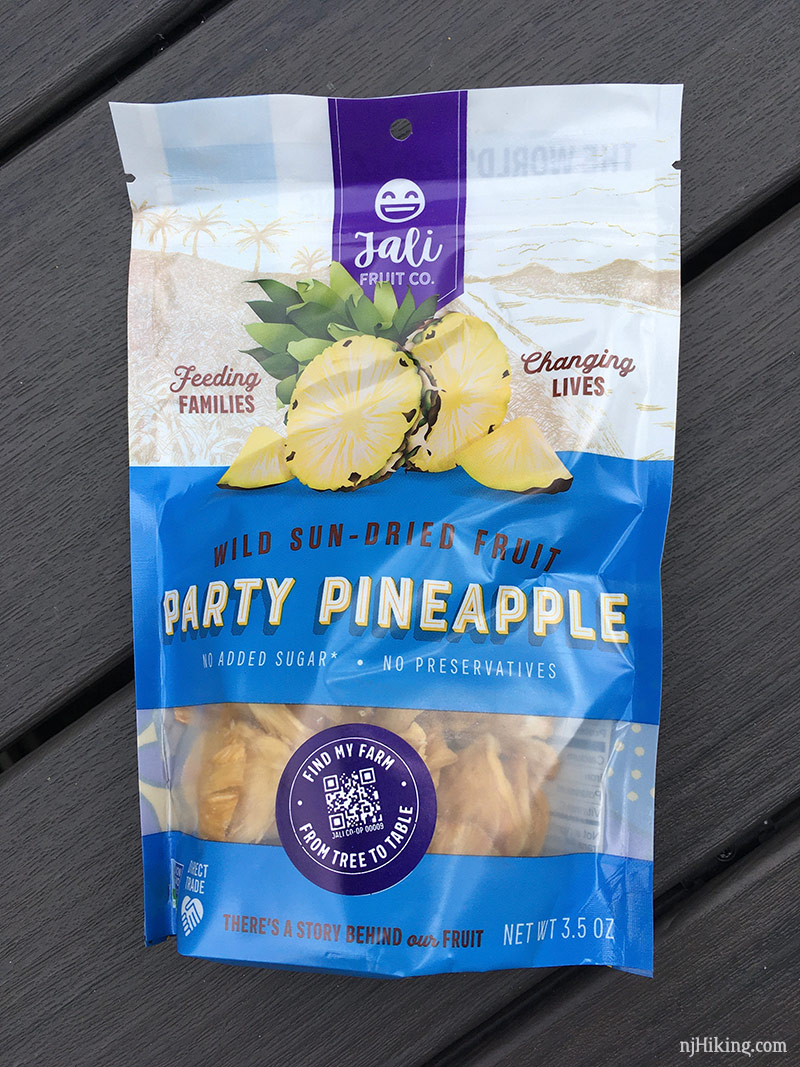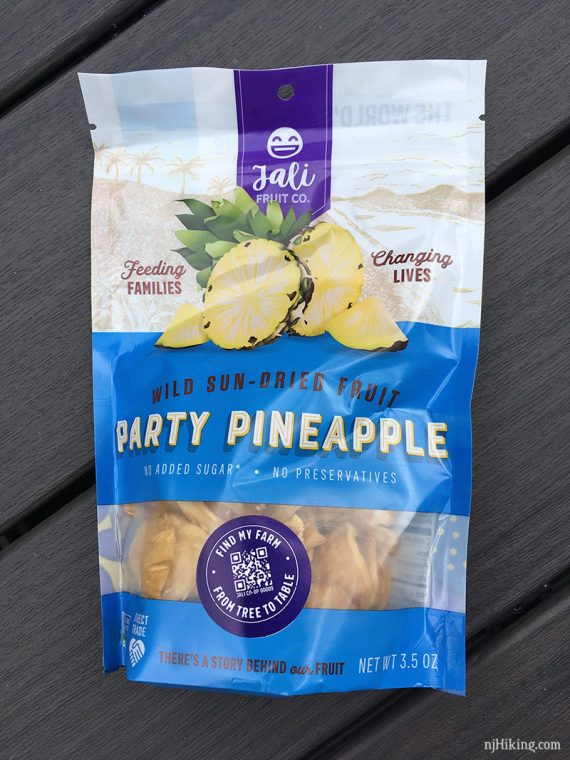 ---
The latest specials from Cairn:
---
The Summer 2021 Obsidian Collection
– Two variations: Camping or Mountain Biking (based on profile) features items like a UST sleeping pad, camp saw, SOL bowl set, Biolite grill tools, Patagonia Provisions meals. Bike version includes an Osprey lumbar pack, Backcountry shorts and liner, Truck gloves, Cycle Medic.
Limited quantities available!
---
BONUS BioLite Headlamp 750!
$99.95 value! Pro-level rechargeable headlamp, forever pass-thru charging, and 8 lighting modes, 750 lumens, 150 hours on low, 7 hours on high.
---
Get 20% off your first box!
Valid for both Obsidian or Monthly Subscriptions.
Use code GET20.
---
BONUS Gregory Nano Waistpack Mini!
Large zippered main compartment, internal divider pockets; front zippered with secure key leash. With a 6- or 12-month subscription.
Hurry to secure your favorite color!
---
KITTED by Cairn - Try Before You Buy!
Curated outdoor gear collections. Choose up to 5 items, try them at home for a week, and only pay for what you decide to keep.
---
Get one, Gift One!
Subscribe to Monthly Cairn and receive a FREE GIFT MONTH to send to someone you care about!
$29.95 value.
---
BONUS Growler - $60 value!
Get a FREE DrinkTanks 64oz Insulated Growler with a new 6- or 12-month Cairn subscription! Keeps drinks COLD 45+ hours / HOT 20 + hours.
Limited quantities available!
Great to keep in the car for before/after your outdoor activities (or fill at a local brewery on the way home!)
---
First Cairn for a DOLLAR
– Get your first month for $1 when you subscribe for 6 or 12 months!
---
BONUS Water Bottle - $45 value
– Get a free MiiR 42 oz. Wide Mouth Bottle with a 6- or 12-month subscription. Cold drinks stay cold for 24+ hours, hot drinks stay hot for 12 hours. Hurry to secure your favorite color. Quantities are limited.
---
More run downs:
– Cairn - April 2021
– Cairn - November 2020
– Cairn - August 2020
– Cairn - June 2020
– Cairn - May 2020
– Cairn - March 2020
– Cairn - February 2020
– Cairn - January 2020
– Cairn - November 2019
– Cairn - October 2019
– Cairn - September 2019
– A Year of Cairn
– All reviews...