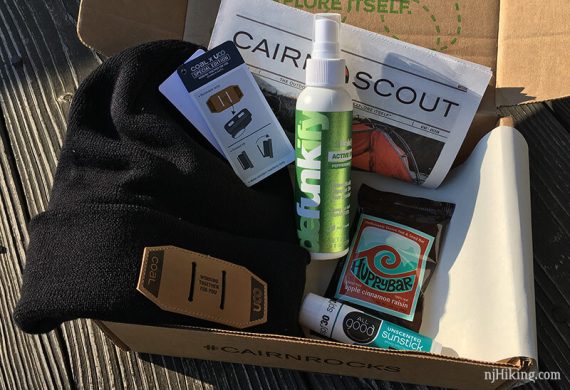 What's inside the Cairn outdoor subscription box for January 2018. Considering getting a Cairn subscription or giving one as a gift? Here's a rundown of what this month's box offers.
Disclaimer: Cairn provided a complimentary box for review, but did not provide compensation or exercise control over the content of this post.

In this month's box
| | | Value |
| --- | --- | --- |
| Coal Headwear | Warm, soft, classic Merino wool beanie that features a clip on the front for a removable UCO headlamp. | $35 |
| Defunkify | Get the stink out of active wear that can't be laundered like shoes or helmets. | $10 |
| All Good Sunstick | UPF 30 unscented reef safe sunscreen in a convenient tube. | $9 |
| Huppybar | Clean, whole food bar. Apple cinnamon raisin. | $2 |

Total Value: $56
A mini-newspaper inside has codes for discounts if you are interested in getting more of the products.
The theme for this month is "full coverage" and contains a super comfortable beanie with a tech twist, a spray to freshen up stinky gear, sunscreen, and a Huppybar energy bar.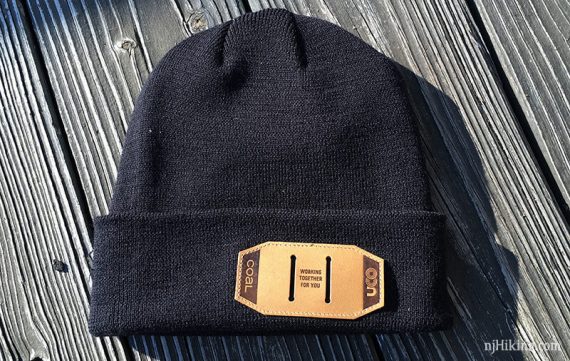 At first glance the main item looked like a standard black winter beanie. But Coal teamed up with UCO and added a patch on the front to clip on a removable UCO headlamp (included in the October 2017 box!). If you have a UCO headlamp, the lightweight lamp section clips off it's headband and can be clipped onto this hat. Clever.
Plus, normally this is an acrylic hat but for the Cairn edition, Coal used breathable and moisture-wicking Merino wool. It's nice.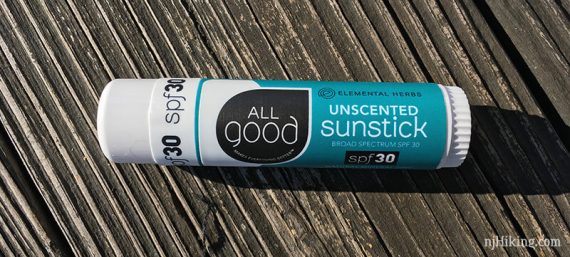 I really like All Good's Goop all-purpose healing balm, so I was happy to see All Good sunscreen in the box (didn't know they make sunscreen all well). It's SPF 30, zinc, clear, unscented, and coral reef safe. Sticks like this are great for spot application to face, noses and ears and easy to carry in a pack.
The Defunkify sprays smells nice (peppermint and rosemary) and I am curious to see if it will actually lessen hiking boot odors. I won't have to share the Apple Cinnamon Raisin Huppybar because Tom hates raisins. Mine, all mine.
---
$50 OFF your 1st Obsidian Box
use code WINTER50.
---
Get A Free Bonus Gift In Your First Get Cairn Box.
Use Code: BONUSTIME.
---
Check out Cairn's Holiday 2017 Collections, such as Off to Sea the World
- Featuring Eagle Creek Cargo Duffel & Eagle Creek PackLite & Marmot Featherless Hoodie & Klymit Luxe Pillow.
---
Grab the Obsidian Winter Collection before it sells out!
- Over $300 worth of gear... "There's no such thing as bad weather..."
---

More run downs:
– Cairn - February 2018
– Cairn - January 2018
– A Year of Cairn
– Cairn - November 2017
– Cairn - October 2017
– All reviews...