What's inside the Cairn outdoor subscription box for January 2019.
Considering getting a Cairn subscription or giving one as a gift? Here's a rundown of what this month's box offers.
Disclaimer: Cairn provided a complimentary box for review, but did not provide compensation or exercise control over the content of this post.

In this month's box

Total Value: $48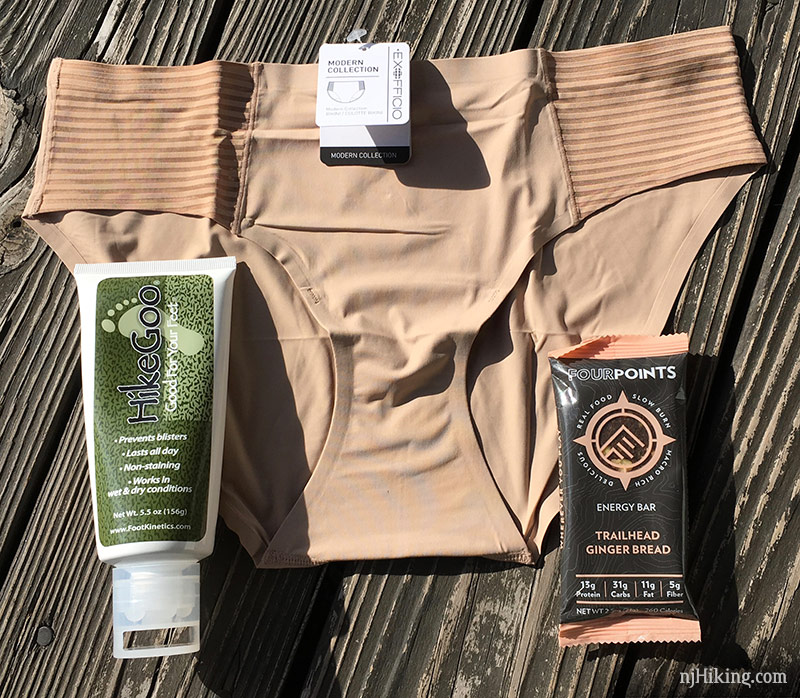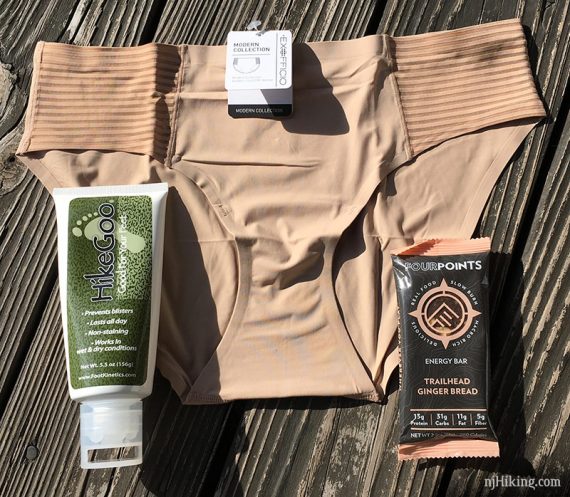 Cairn's theme this month is "Build Your Base". Technical undies, blister preventing foot cream, and a gingerbread energy bar came in a bag instead of a box like last month.
The bikini briefs are from ExOfficio's Modern Collection, which features mesh side panels to regulate temperature and a smooth design to reduce lines under formfitting clothes (i.e. the yoga pants that people wear 24/7 now).
I started using ExOfficio for travel years ago and soon switched to them for hiking too – they're awesome. Comfortable and quick dry.
This fabric feels completely different so I'm curious as to how they'll compare. Wished they sent the black ones though, ah well.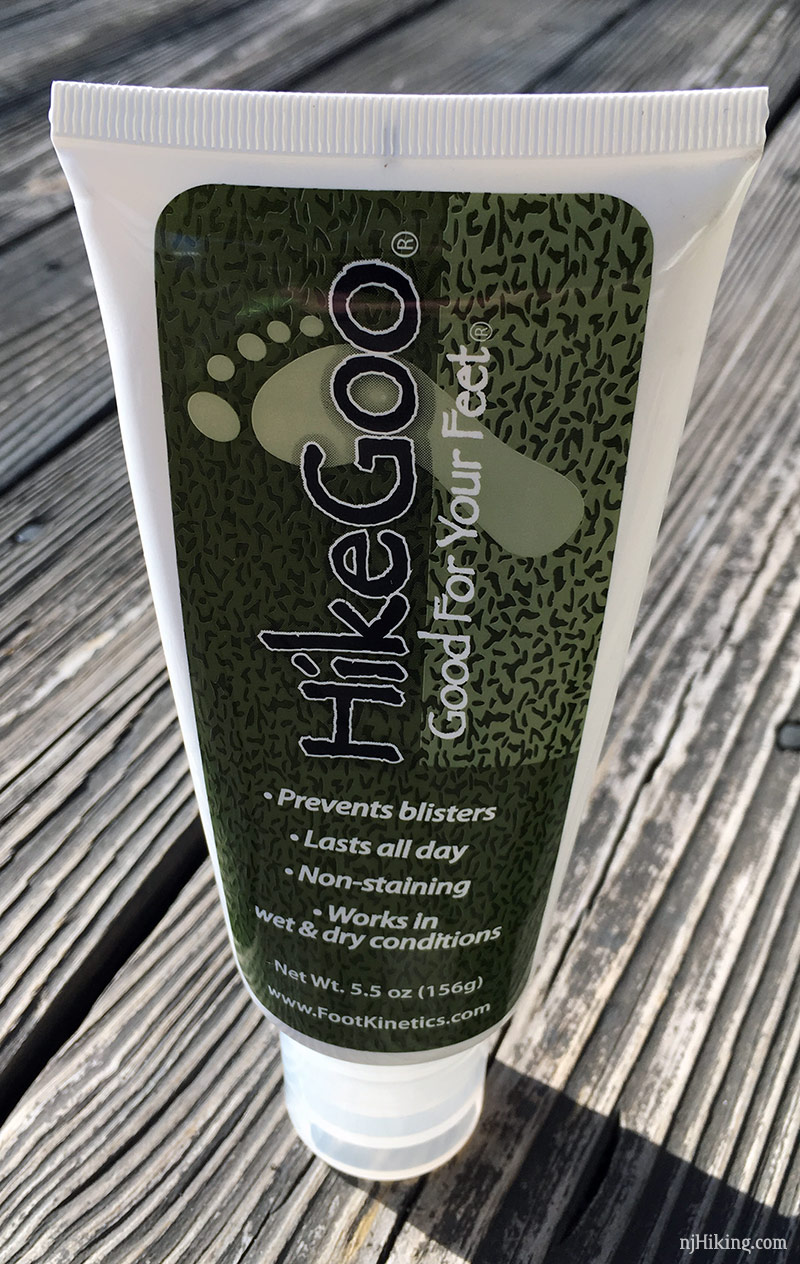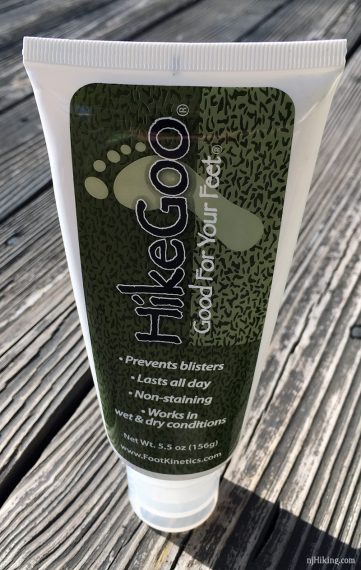 HikeGoo from Foot Kinetics is a thick foot cream to reduce friction and therefore blisters. It's different in that one application lasts all day, and by the the of the day it's completely absorbed.
I usually use Foot Glide (or Body Glide, basically the same) but that doesn't last all day, so we'll see with this.
Update: Not having good results with this. It's like spreading cream cheese on your feet which is bizarre as it is. Then the instructions say to roll or pull socks on carefully over it without disturbing it… um… sure.
I tried it on two hikes in the pine barrens, Whitesbog Village and Bass River. These flat, easy, sandy trails often cause irritations as we're usually walking too fast on them and they are so level and uniform opposed to normal trails.
Now while it did gradually absorb during the day as promised, didn't make my socks gross, and washed right out of them… I got almost-blister hot spots on the pad of both feet so it's back to the Foot Glide for me.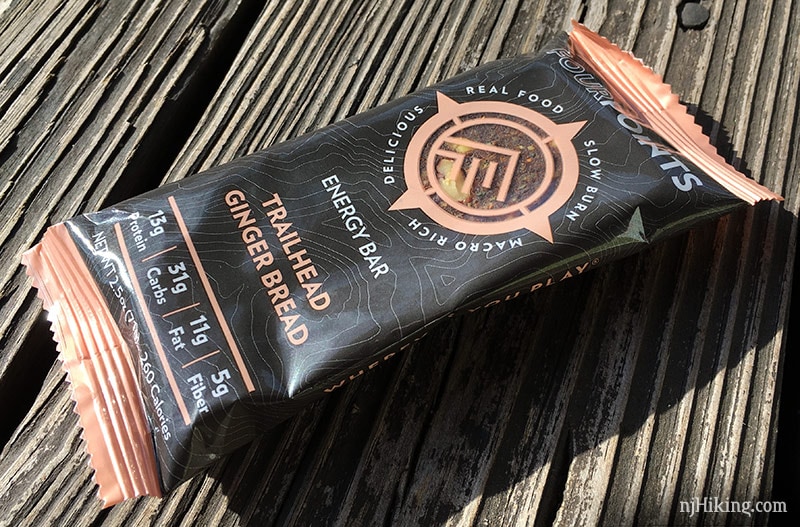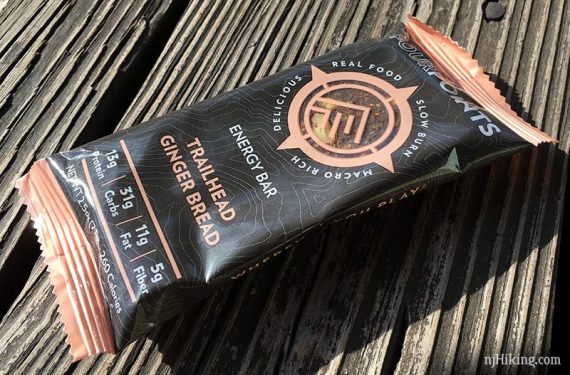 Fourpoints Energy Bar is all real food and design to offer sustained energy without sugar crashes.
The gingerbread flavor is fig and plum based and doesn't freeze so you can take it on winter adventures – we learned that the hard way many years ago.
Just like you don't pack bars with chocolate in the summer, be mindful of bar choice in the cold or you'll be trying to gnaw at a too-firm snack.
Update: It's ok, likely because neither of us are big gingerbread flavor fans. It did keep relatively soft in the cold weather we hiked in.
The latest specials from Cairn:
---
The Winter 2019 Obsidian Collection - "Predicting the Unpredictable"
features technical and high-performing gear... Black Diamond pants and gaiters, Backcountry pullover, The Gluten Free Bar, Green Goo balm, and MSR. Multiple box variations this quarter. Limited quantities available!
---
The Hammock Collection
- This curated welcome box includes: Serac Classic Hammock, Serac Straps, Peak Sherpa Energy Bites, Natrapel Wipes. While supplies last!
---

More run downs:
– Cairn - November 2019
– Cairn - October 2019
– Cairn - September 2019
– Cairn - July 2019
– Cairn - June 2019
– Cairn - May 2019
– Cairn - April 2019
– Cairn - March 2019
– Cairn - February 2019
– Cairn - January 2019
– Cairn - December 2018
– A Year of Cairn
– All reviews...