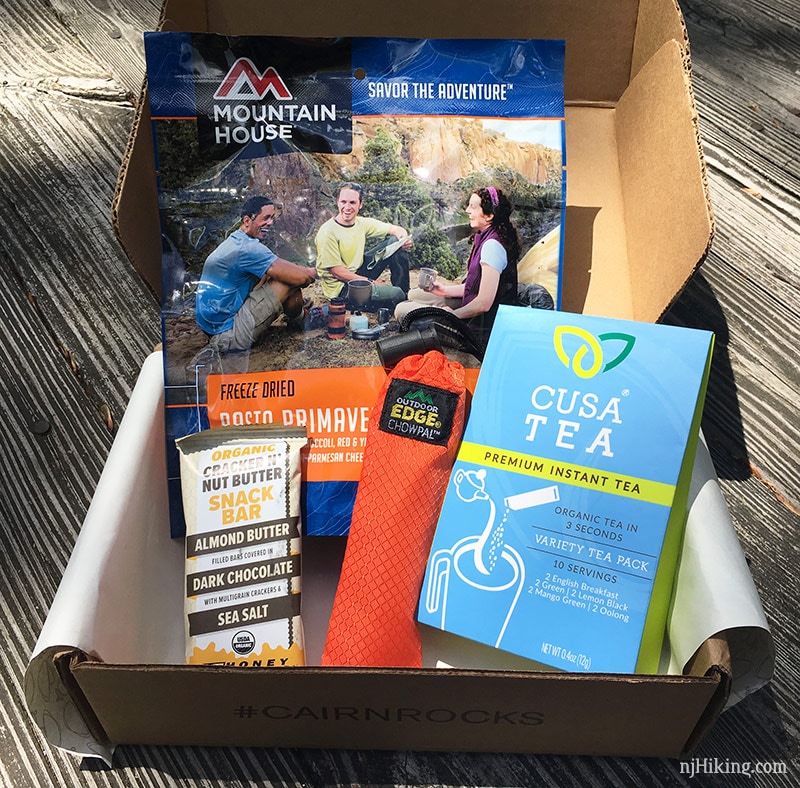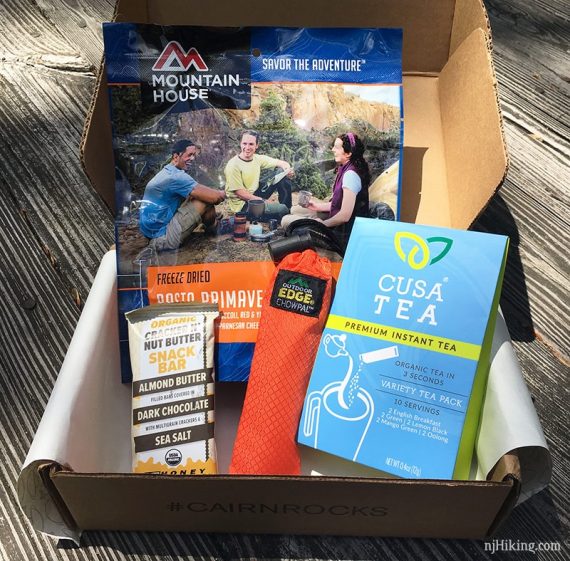 What's inside the Cairn outdoor subscription box for June 2018. Considering getting a Cairn subscription or giving one as a gift? Here's a rundown of what this month's box offers.
Disclaimer: Cairn provided a complimentary box for review, but did not provide compensation or exercise control over the content of this post.

In this month's box

Total Value: $49

A mini-newspaper inside has codes for discounts if you are interested in getting more of the products.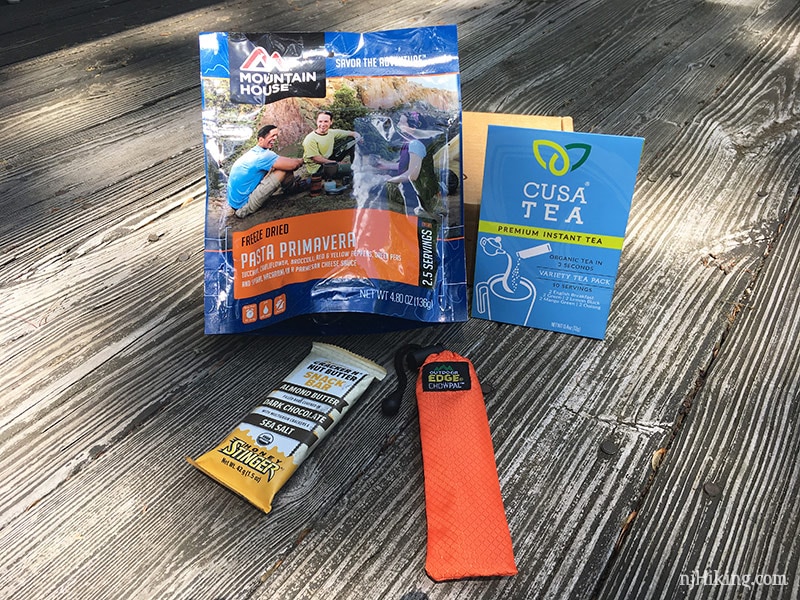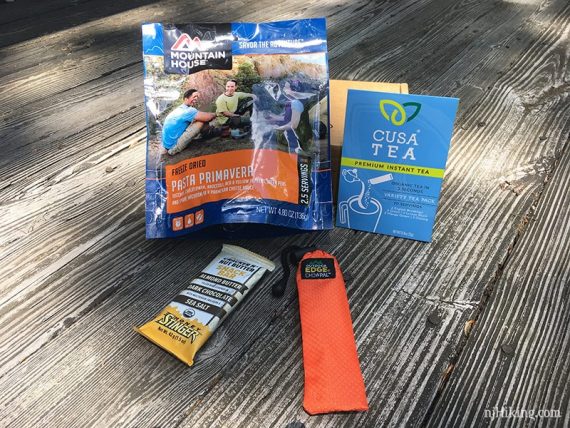 This month's box is all about eating!
The Chowpal from Outdoor Edge has a really clever design. Two sturdy metal pieces slide apart to reveal a fork that also has can and bottle openers, and a wrench.
The spoon half includes a fold-out knife plus a flathead screwdriver end. Comes with a carrying sack.
The only ding is that I had a hard time sliding them apart but I think after a few times it would loosen up.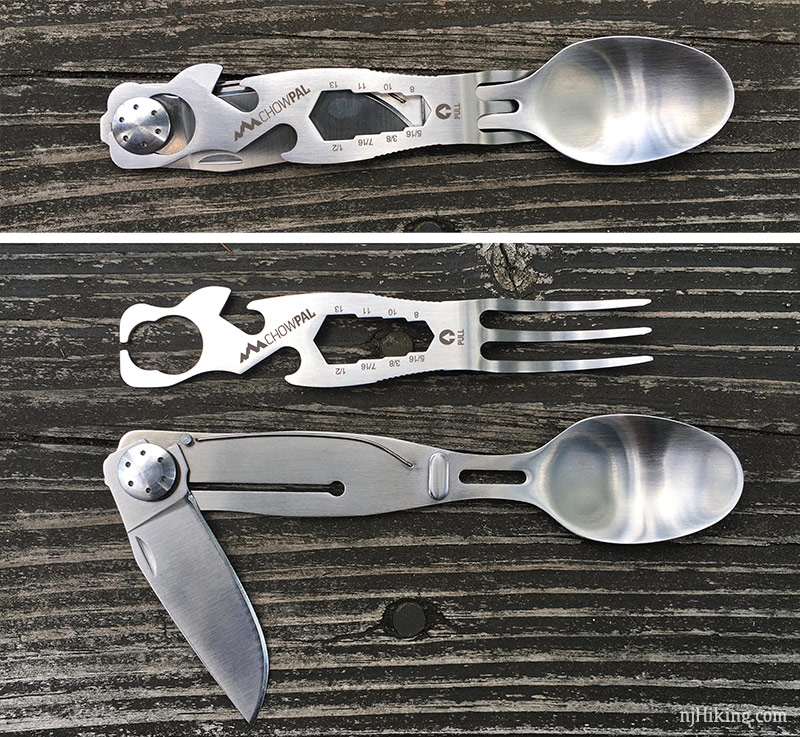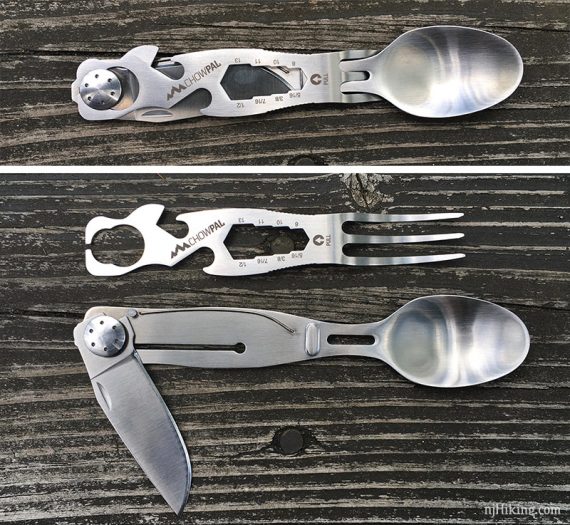 Cusa Tea is instant tea packets – add to hot or cold water and get a cup-o-tea in 3 seconds. This variety pack has four flavors and 10 servings. Handy anytime, not just for camping or travel.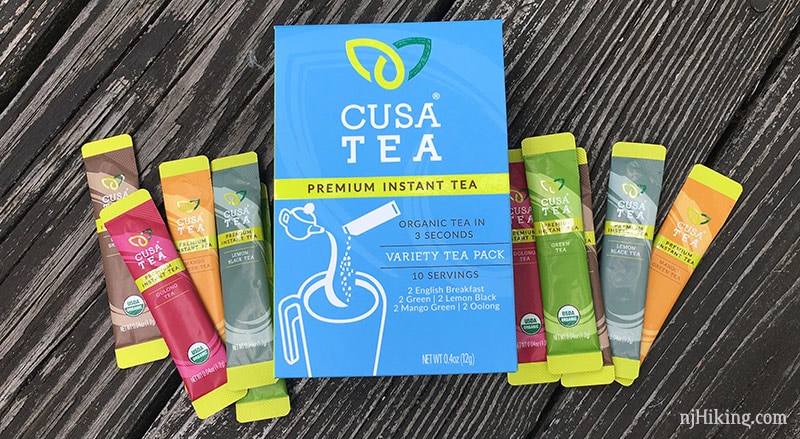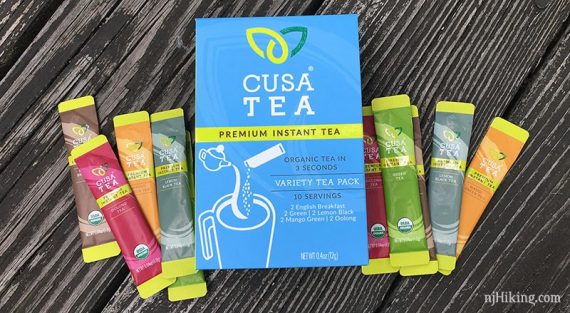 Cracker N' Nut Butter is a new offering from Honey Stinger.
We LOVE Honey Stinger waffles and gels, and this sounds different than other trail snacks out there: multigrain crackers filled with almond butter and covered in dark chocolate.
Mountain House meals are popular backpacking and camping instant meals. Add boiling water right into the pouch, stir, wait and voila! Dinner is ready.
I knew this is a shelf-stable, long-term storage food that people also use in their storm/emergency kits but nonetheless did a double-take on the expiration date: 2048… 30 years!
It reminded me of these pouches of pasta alfredo type instant meals from Lipton that we'd get in college, waaay back when.
Tom's roommate derisively dubbed them "mail-a-meals" – because he said you could slap a stamp on the bag and pop it in the mail.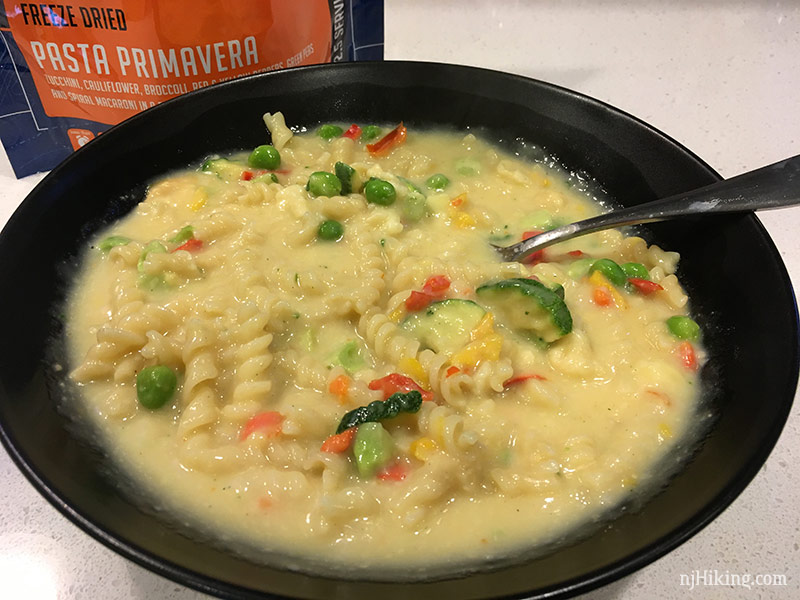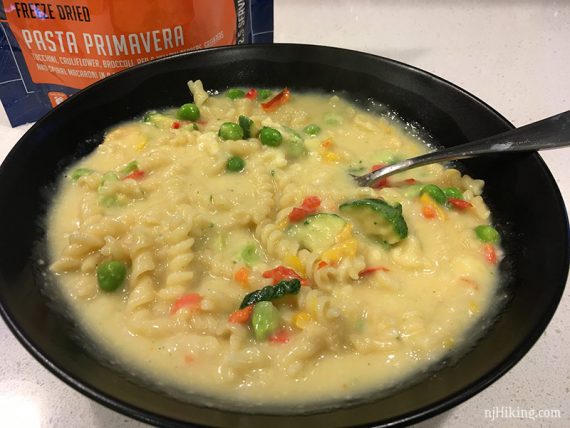 I decided to give it a whirl. It tastes decent and was a snap to prepare. The bag says it's 2.5 servings… um, right, I could easily imagine scarfing the whole bag after hiking all day.
When Tom noticed the bag on my desk he went "oh, so a mail-a-meal came in the Cairn box."
The latest specials from Cairn:
---
The Winter 2019 Obsidian Collection - "Predicting the Unpredictable"
features technical and high-performing gear... Black Diamond pants and gaiters, Backcountry pullover, The Gluten Free Bar, Green Goo balm, and MSR. Multiple box variations this quarter. Limited quantities available!
---
The Hammock Collection
- This curated welcome box includes: Serac Classic Hammock, Serac Straps, Peak Sherpa Energy Bites, Natrapel Wipes. While supplies last!
---

More run downs:
– Cairn - November 2019
– Cairn - October 2019
– Cairn - September 2019
– Cairn - July 2019
– Cairn - June 2019
– Cairn - May 2019
– Cairn - April 2019
– Cairn - March 2019
– Cairn - February 2019
– Cairn - January 2019
– Cairn - December 2018
– A Year of Cairn
– All reviews...