What's inside the Cairn outdoor subscription box for March 2019.
Considering getting a Cairn subscription or giving one as a gift? Here's a rundown of what this month's box offers.
Disclaimer: Cairn provided a complimentary box for review, but did not provide compensation or exercise control over the content of this post.

In this month's box

Total Value: $44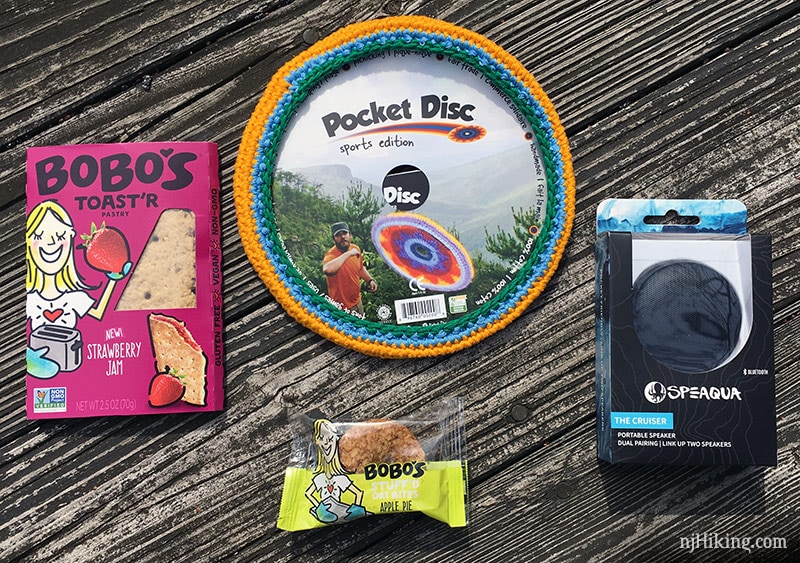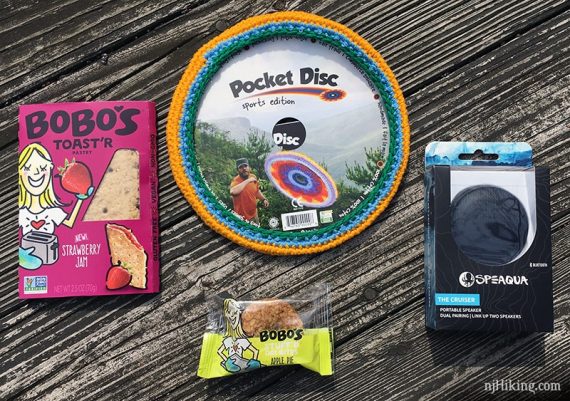 Cairn is all about outdoor fun this month.
This is a tiny and simple to use speaker that's USB-chargeable, bluetooth sync, sand/dust proof, lasts 5 hours per charge, and comes with a tether.
The sound was decent for it's size and it's intended uses. It was slightly tinny and the sound distorted some when I turned up the phone volume – but it's not intended to create a bass-thumping dance party at camp.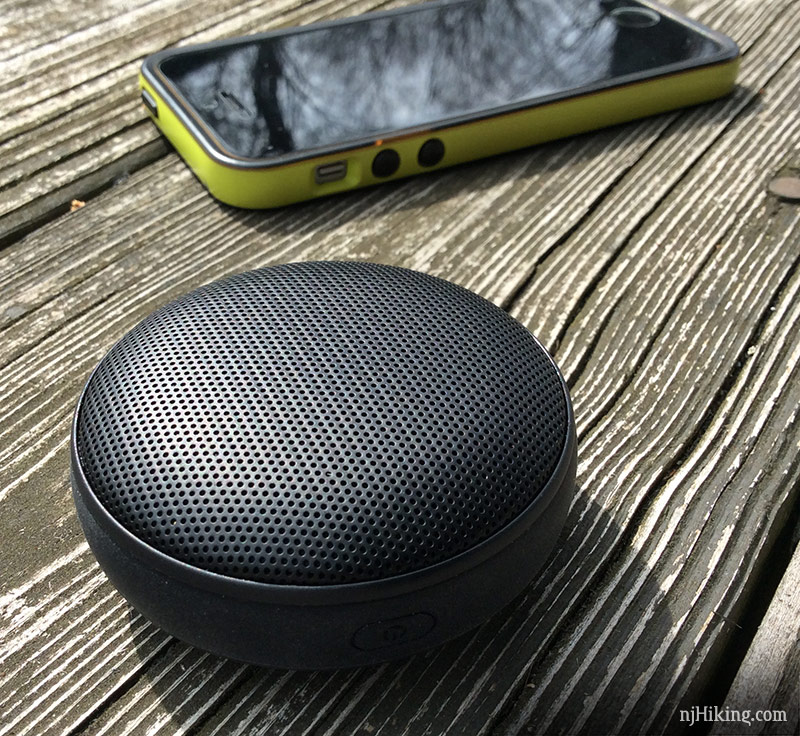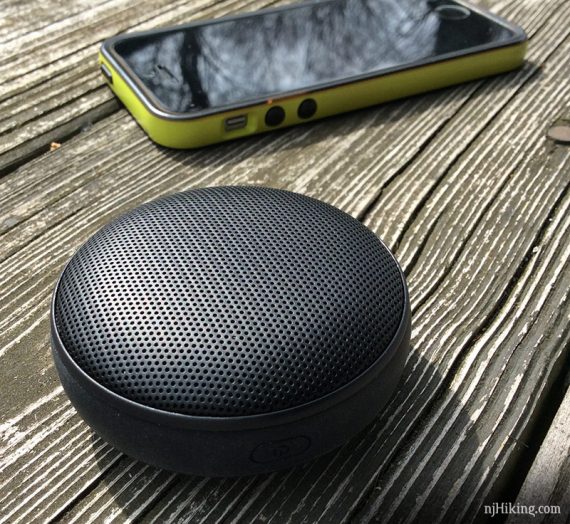 While the music is playing, toss around a brightly colored knitted flying disc. It's lightweight and crushable to fit in a backpack or pocket with ease.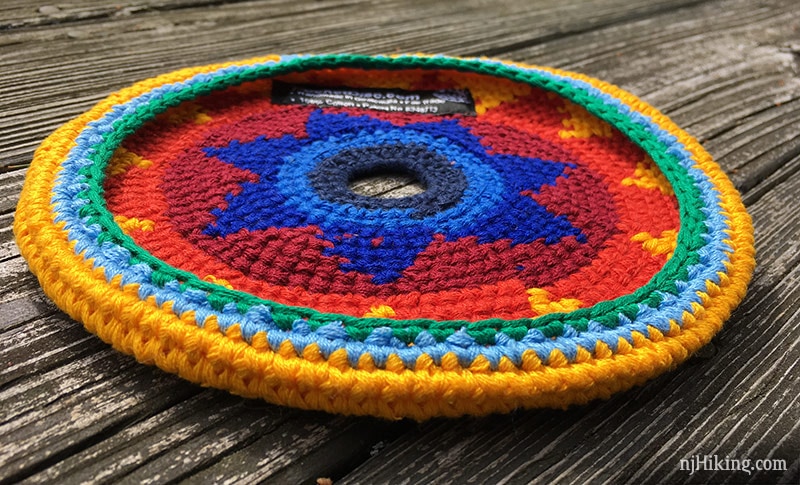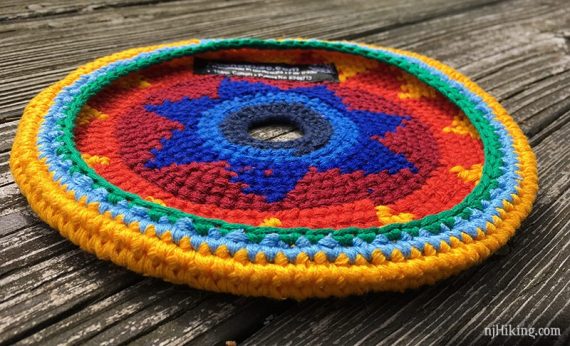 We've had Bobo's bars before and really like them. They're oat-based and a nice change from the normal energy bar so it was nice to see two products we hadn't tried.
We split this (and chased it down with a venti iced vanilla latte… you know, for "recovery" purposes) after our next hike, at Estell Manor.
Oh these are good. Like little pocket-sized yummy apple pies. Baked oat outside with a moist apples-n-cinnamon filling.
It's not something I would have chosen at a store but I'd get these again. They seem to be a bit pricey for the size but it was filling and I only had half.
I'd like to say we toasted up this strawberry pastry over a roaring fire somewhere exotic but the reality is one afternoon we popped it in the toaster and had it with one of those new "cloud" macchiatos.
Good flavor (Tom thought it had a "fig newton vibe") but a bit fragile feeling, I was certain I was going to be digging oat crumbles out of the toaster.
The latest specials from Cairn:
---
Get 20% off your first box!
Valid for both Obsidian or Monthly Subscriptions.
Use code GET20.
---
BONUS Gregory Nano Waistpack Mini!
Large zippered main compartment, internal divider pockets; front zippered with secure key leash. With a 6- or 12-month subscription.
Hurry to secure your favorite color!
---
The Spring 2021 Obsidian Collection - "Take It All In"
features waterproof binoculars and flexible tripod from Carson, Ledlenser lantern, two Stanley camp mugs and their camp crock that keeps foods hot for 12 hours.
Limited quantities available!
---
KITTED by Cairn - Try Before You Buy!
Curated outdoor gear collections. Choose up to 5 items, try them at home for a week, and only pay for what you decide to keep.
---
Get one, Gift One!
Subscribe to Monthly Cairn and receive a FREE GIFT MONTH to send to someone you care about!
$29.95 value.
---
BONUS Growler - $60 value!
Get a FREE DrinkTanks 64oz Insulated Growler with a new 6- or 12-month Cairn subscription! Keeps drinks COLD 45+ hours / HOT 20 + hours.
Limited quantities available!
Great to keep in the car for before/after your outdoor activities (or fill at a local brewery on the way home!)
---
First Cairn for a DOLLAR
– Get your first month for $1 when you subscribe for 6 or 12 months!
---
BONUS Water Bottle - $45 value
– Get a free MiiR 42 oz. Wide Mouth Bottle with a 6- or 12-month subscription. Cold drinks stay cold for 24+ hours, hot drinks stay hot for 12 hours. Hurry to secure your favorite color. Quantities are limited.
---

More run downs:
– Cairn - April 2021
– Cairn - November 2020
– Cairn - August 2020
– Cairn - June 2020
– Cairn - May 2020
– Cairn - March 2020
– Cairn - February 2020
– Cairn - January 2020
– Cairn - November 2019
– Cairn - October 2019
– Cairn - September 2019
– A Year of Cairn
– All reviews...