What's inside the Cairn outdoor subscription box for November 2019.
Considering getting a Cairn subscription or giving one as a gift? Here's a rundown of what this month's box offers.
Disclaimer: Cairn provided a complimentary box for review, but did not provide compensation or exercise control over the content of this post.

In this month's box
| | | Value |
| --- | --- | --- |
| Lifestraw Flex | Soft water bottle with filter. | $35 |
| Cairn App Membership | Offline maps; safety tracking & alerts, find cell coverage. 1 year premium membership. | $27 |
| Adventure Athletics K2 Hydration | Adds electrolytes and caffeine to water for better hydration. | $5 |

Total Value: $67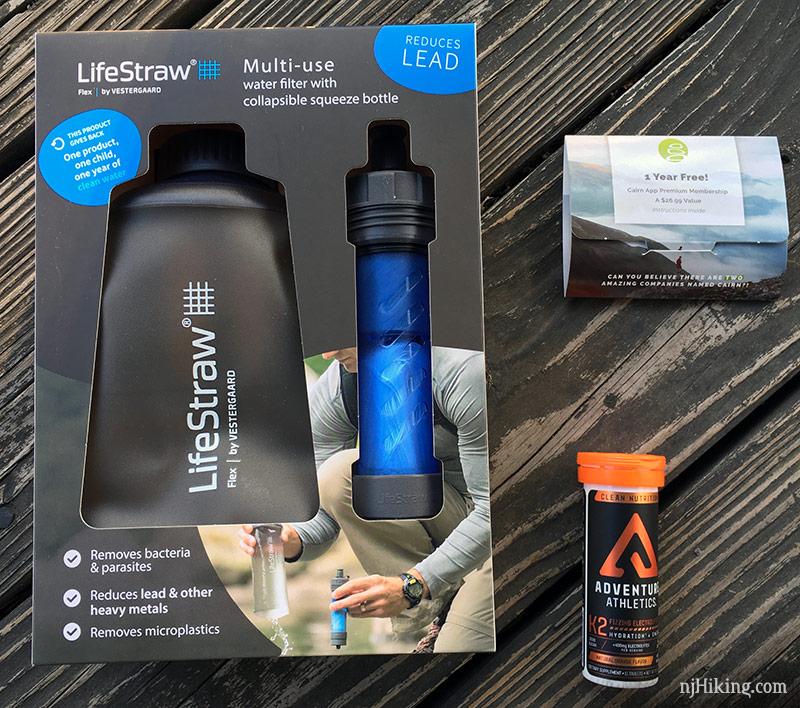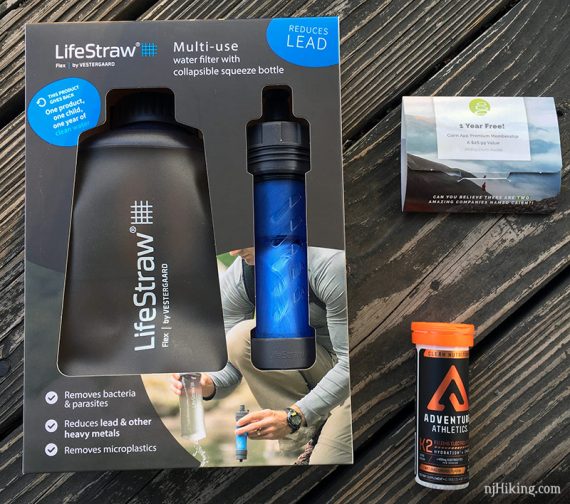 This theme for this month's Cairn is "safe and sound".
Compact and versatile water filter can be used with the included collapsable soft bottle, disposable plastic bottles, inline in a hydration bladder or gravity filter, or directly in a water source as a straw.
Removes bacteria, parasites, lead/heavy metals, bad taste/odor, pesticides and includes a cleaning syringe.


Cairn App – 1 Year Premium Membership
Download maps for offline use and determine cell phone coverage using Cairn's crowdsourced info. Shares real-time location with your safety contacts and will automatically notify them if overdue.
Note: Not the same company that does the Cairn Box!
Adds electrolytes and caffeine (from green tea extract) to water with an effervescent tablet. Improves hydration and can reduces muscle cramps and fatigue.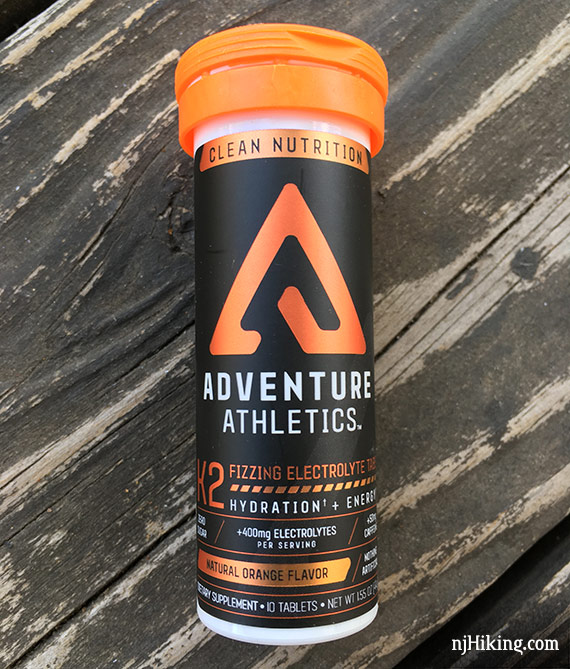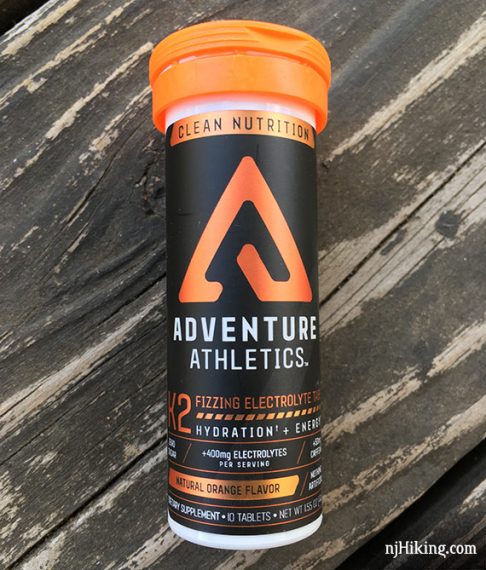 The latest specials from Cairn:
---
The Winter 2019 Obsidian Collection - "Predicting the Unpredictable"
features technical and high-performing gear... Black Diamond pants and gaiters, Backcountry pullover, The Gluten Free Bar, Green Goo balm, and MSR. Multiple box variations this quarter. Limited quantities available!
---
The Hammock Collection
- This curated welcome box includes: Serac Classic Hammock, Serac Straps, Peak Sherpa Energy Bites, Natrapel Wipes. While supplies last!
---

More run downs:
– Cairn - November 2019
– Cairn - October 2019
– Cairn - September 2019
– Cairn - July 2019
– Cairn - June 2019
– Cairn - May 2019
– Cairn - April 2019
– Cairn - March 2019
– Cairn - February 2019
– Cairn - January 2019
– Cairn - December 2018
– A Year of Cairn
– All reviews...