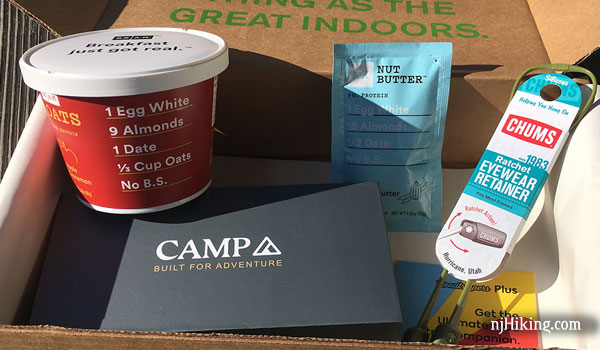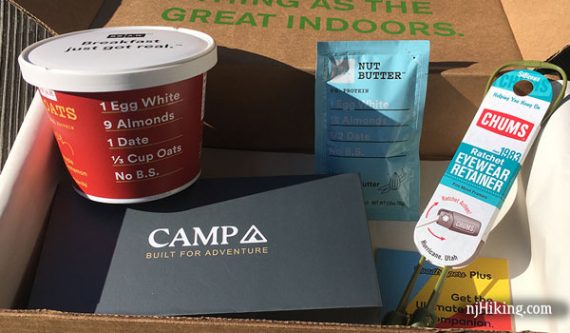 What's inside the Cairn outdoor subscription box for November 2020.
Considering getting a Cairn subscription or giving one as a gift? Here's a rundown of what this month's box offers.
Disclaimer: Cairn provided a complimentary box for review, but did not provide compensation or exercise control over the content of this post.
In this month's box
| | | Value |
| --- | --- | --- |
| Shwood CAMP Collection Eyewear | Plant-based bio plastic, polarized, spring hinges. "Sleeping bag" case. | $79 |
| Chumms Ratchet Retainer | Sunglass retainer cord with ratchet adjustment. | $9 |
| RXBAR Oats | Sunglass retainer cord with ratchet adjustment. | $4 |
| RXBAR Nut Butter | High protein nut butter spread made with a few ingredients. | $2 |

Total Value: $94
This theme for this month's Cairn is "road ready".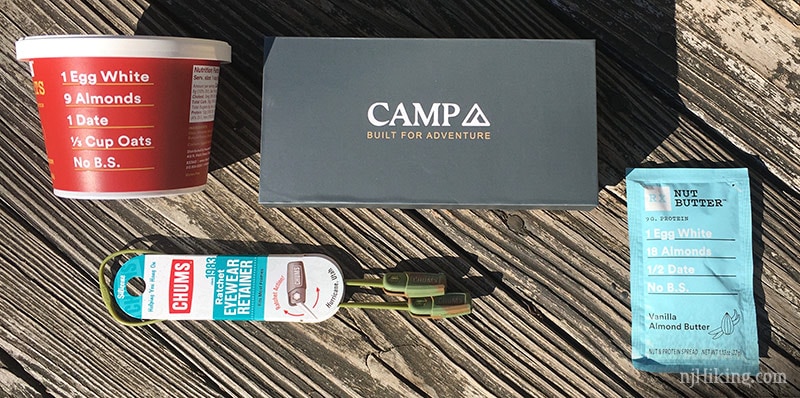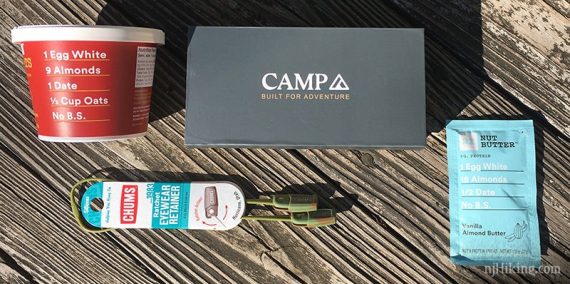 Shwood CAMP Collection Eyewear
Rugged and durable cellulose acetate with genuine wood inlays and stainless steel spring hinges. Polarized lens with 100% UVA/UVB protection.
I was surprised to see a $79 item included in Cairn – way over the usual amount.
Really good presentation with this – nice box that includes a microfiber cleaning cloth and a cuter-than-cute padded pouch that looks like a tiny sleeping bag. The adorable factor is slightly off-the-charts on the pouch.
The glasses themselves are fine, lightweight but feel sturdy and comfortable enough. Like all known sunglasses in this world, they look eh on me.
Cairn now offers a "sunglass" profile option that you need to opt in to, in case you wear prescription ones and don't want to receive them in your monthly box.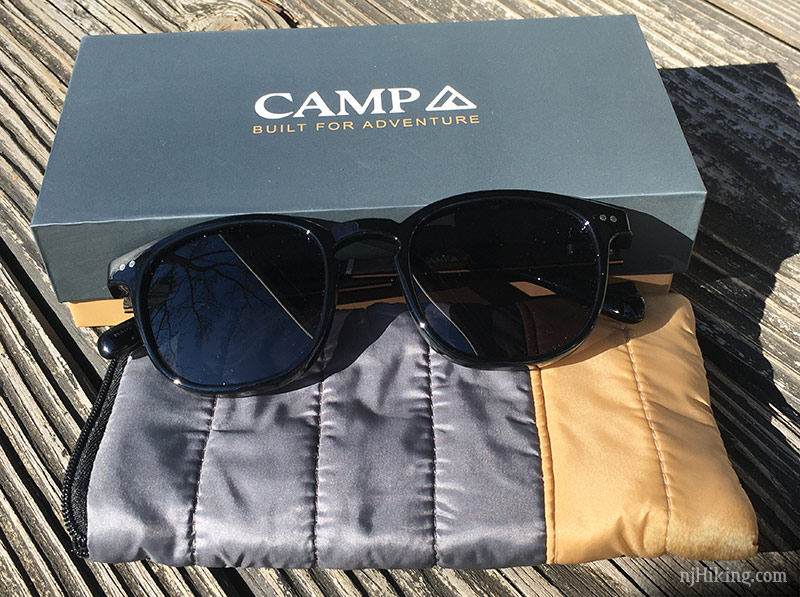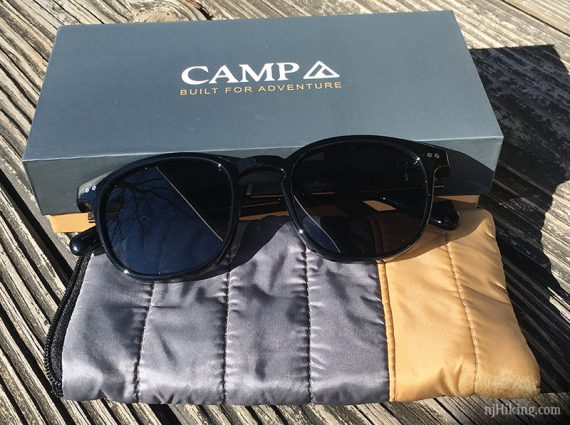 Chumms Ratchet Retainer
Eyeglass retainer cord with a pivoting end for more adjustment options. I've used the classic fabric one for years.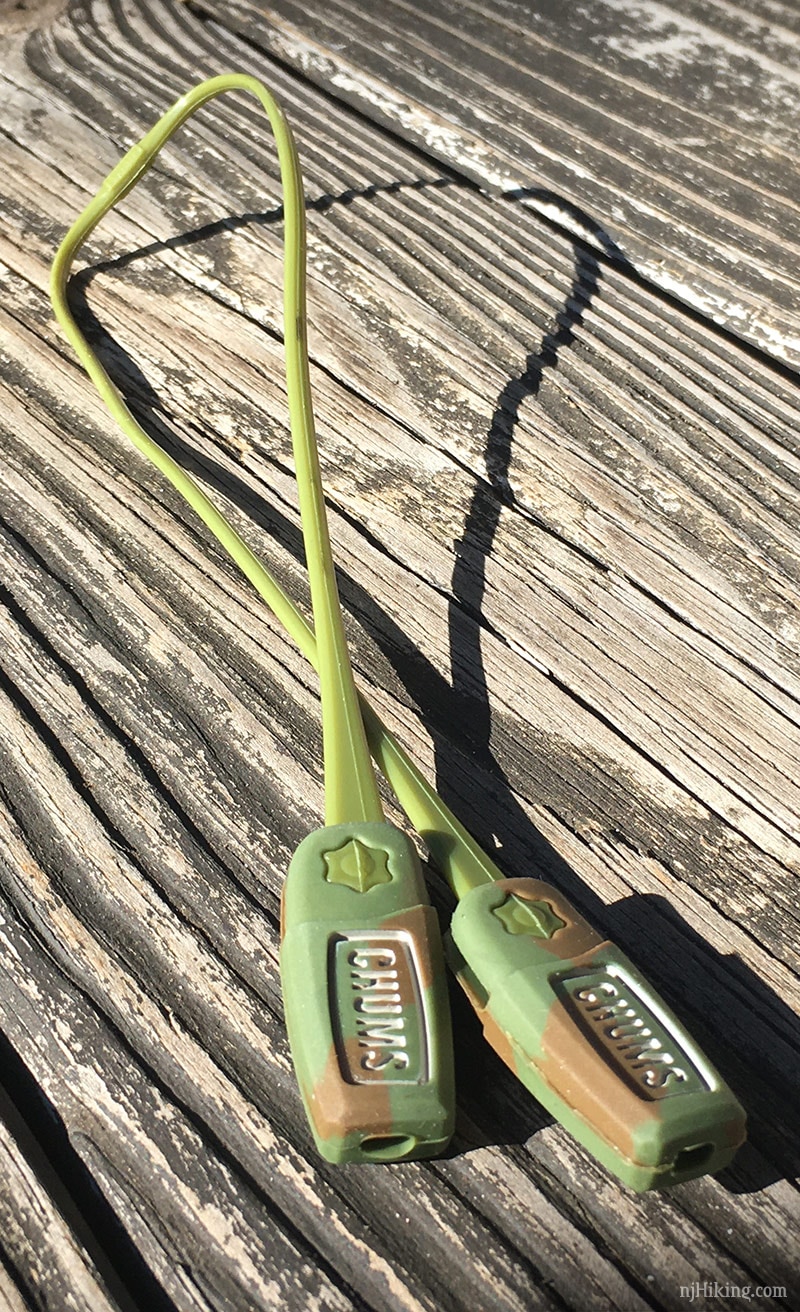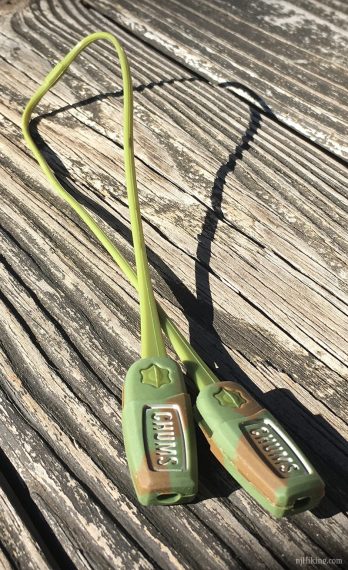 Instant oatmeal in a cup – add boiling water, microwave, or make as overnight oats. Made with a few simple ingredients and has 12 grams of protein.
This was pretty darn tasty – lightly sweet, lots of almonds, the perfect texture, and satisfyingly filling. Going to be ordering more of these.
Update: Ordered a variety pack of RXBAR Oats – the maple and chocolate flavors are really good as well; perfect to eat before a hike.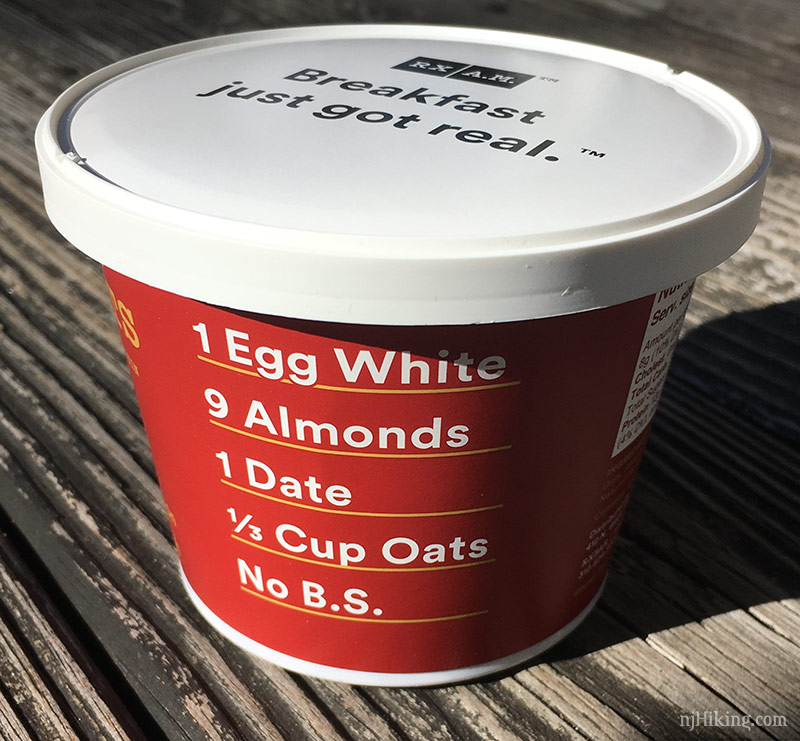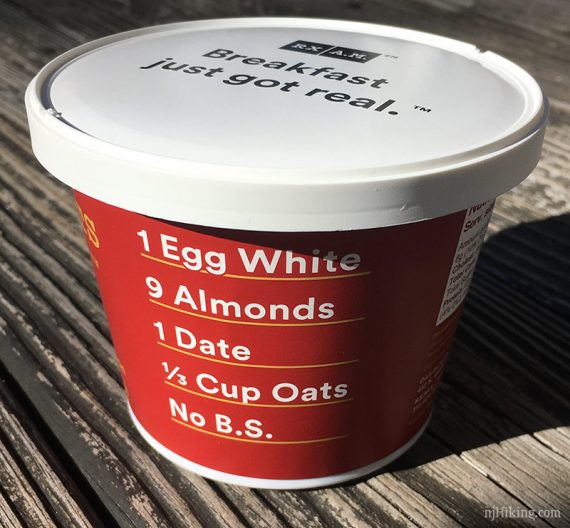 This was decent tasting as well – slathered over some toasted Dave's Killer Bread – but messy. Any type of nut butter packet just seems to get everywhere. It could be me though.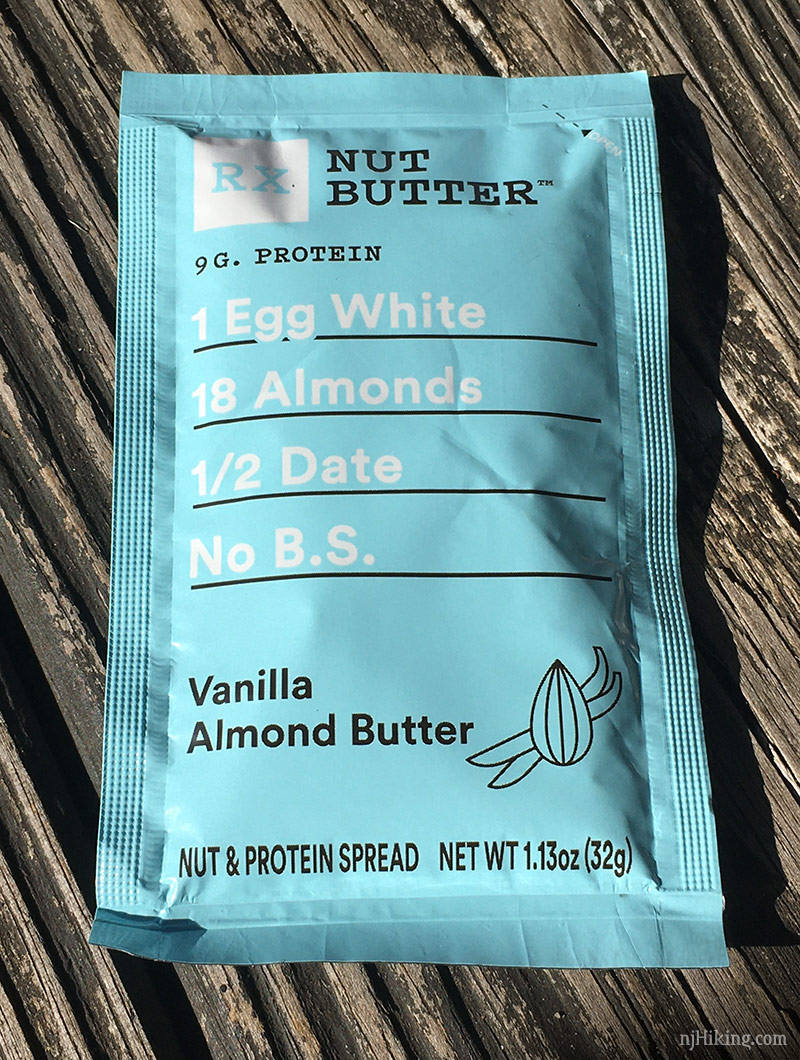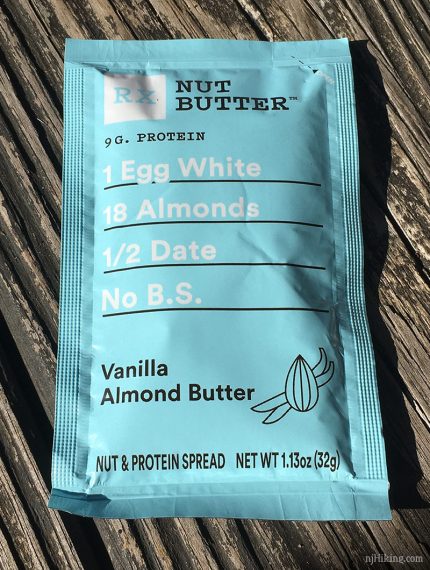 The latest specials from Cairn:
---
The Summer 2021 Obsidian Collection
– Two variations: Camping or Mountain Biking (based on profile) features items like a UST sleeping pad, camp saw, SOL bowl set, Biolite grill tools, Patagonia Provisions meals. Bike version includes an Osprey lumbar pack, Backcountry shorts and liner, Truck gloves, Cycle Medic.
Limited quantities available!
---
BONUS BioLite Headlamp 750!
$99.95 value! Pro-level rechargeable headlamp, forever pass-thru charging, and 8 lighting modes, 750 lumens, 150 hours on low, 7 hours on high.
---
Get 20% off your first box!
Valid for both Obsidian or Monthly Subscriptions.
Use code GET20.
---
BONUS Gregory Nano Waistpack Mini!
Large zippered main compartment, internal divider pockets; front zippered with secure key leash. With a 6- or 12-month subscription.
Hurry to secure your favorite color!
---
KITTED by Cairn - Try Before You Buy!
Curated outdoor gear collections. Choose up to 5 items, try them at home for a week, and only pay for what you decide to keep.
---
Get one, Gift One!
Subscribe to Monthly Cairn and receive a FREE GIFT MONTH to send to someone you care about!
$29.95 value.
---
BONUS Growler - $60 value!
Get a FREE DrinkTanks 64oz Insulated Growler with a new 6- or 12-month Cairn subscription! Keeps drinks COLD 45+ hours / HOT 20 + hours.
Limited quantities available!
Great to keep in the car for before/after your outdoor activities (or fill at a local brewery on the way home!)
---
First Cairn for a DOLLAR
– Get your first month for $1 when you subscribe for 6 or 12 months!
---
BONUS Water Bottle - $45 value
– Get a free MiiR 42 oz. Wide Mouth Bottle with a 6- or 12-month subscription. Cold drinks stay cold for 24+ hours, hot drinks stay hot for 12 hours. Hurry to secure your favorite color. Quantities are limited.
---
More run downs:
– Cairn - April 2021
– Cairn - November 2020
– Cairn - August 2020
– Cairn - June 2020
– Cairn - May 2020
– Cairn - March 2020
– Cairn - February 2020
– Cairn - January 2020
– Cairn - November 2019
– Cairn - October 2019
– Cairn - September 2019
– A Year of Cairn
– All reviews...