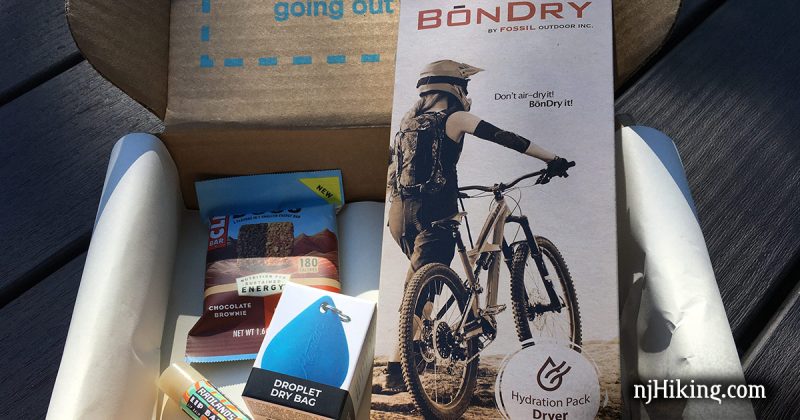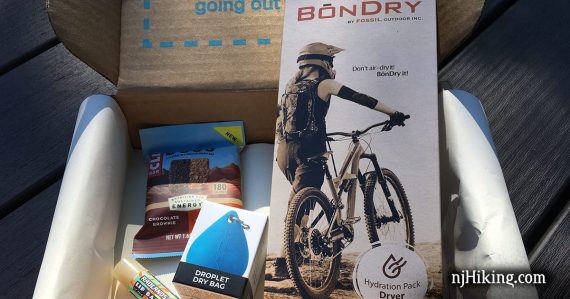 What's inside the Cairn outdoor subscription box for October 2021.
Considering getting a Cairn subscription or giving one as a gift? Here's a rundown of what this month's box offers.
Disclaimer: Cairn provided a complimentary box for review, but did not provide compensation or exercise control over the content of this post.
Total Value: $39.5
This theme for this month's Cairn is "protect and prolong".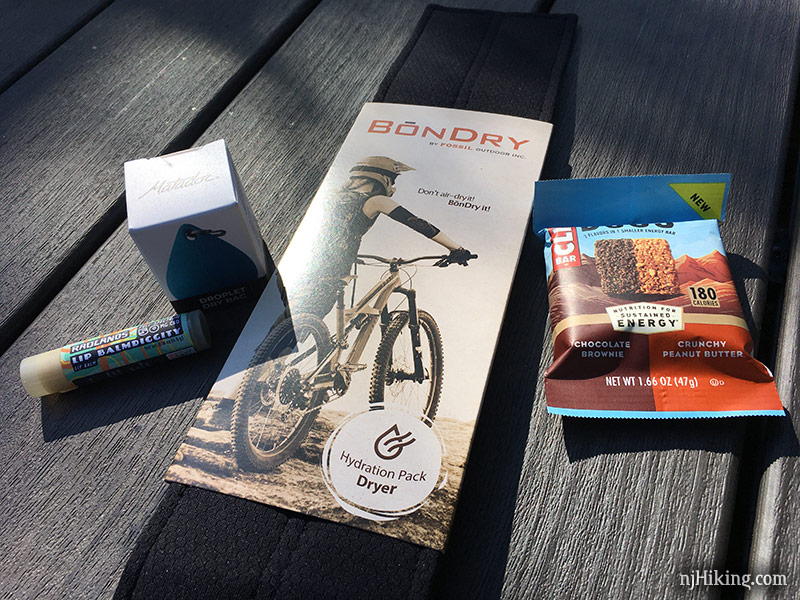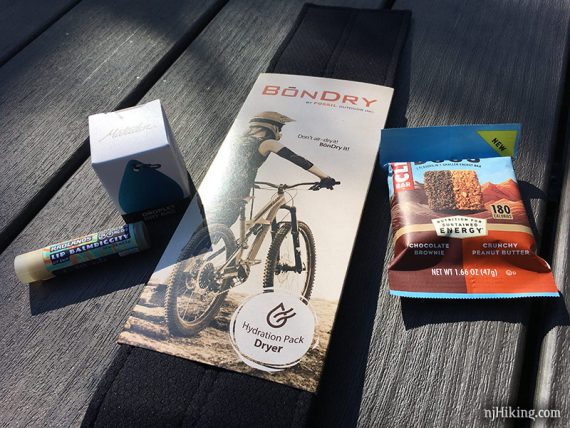 After cleaning/rinsing a hydration bladder, insert Bōndry to absorb the moisture. We like using bladders but they require a little upkeep or they will get… funky.
I normally insert a rack in our bladders and hang them upside down, pop them in the freezer once dry, and take them out the night before a hike so they aren't frozen when I'm filling them.
I'm curious if this works because I wouldn't mind simplifying our process.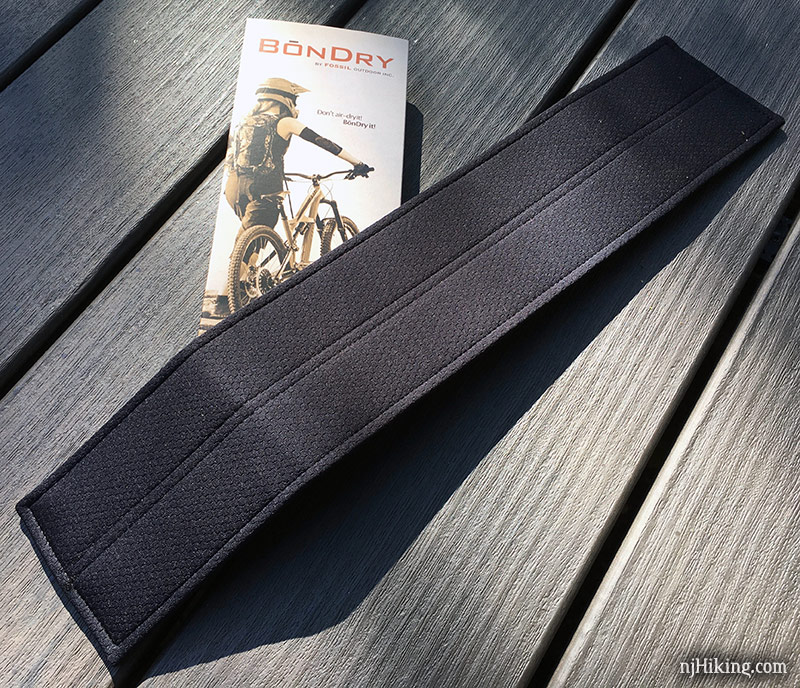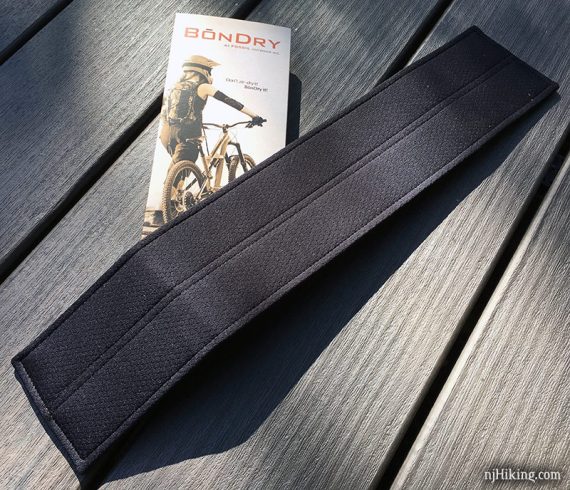 ---
Always have weatherproof storage handy. This compact 3 liter dry bag squishes into a droplet shaped silicone container that fits on a key chain.
I could see this being useful to toss a wallet/phone etc into when getting caught in rain without a waterproof pack, or keeping wet items away from everything else.
Calling it a "dry bag" is a little misleading though – this doesn't have a waterproof seal like a traditional dry bag. A drawstring closure cinches it tightly but if it was submerged it wouldn't be waterproof.
Update: Spent 5 minutes trying to get it back into the silicone case. No amount of folding, cramming, or voodoo would get it back in. The bag is fine but I gave the case to the kitties to bat around.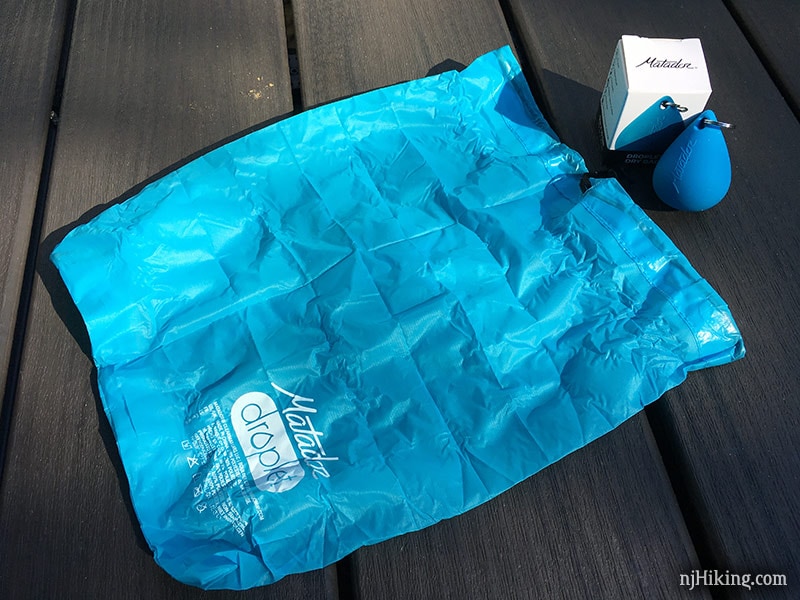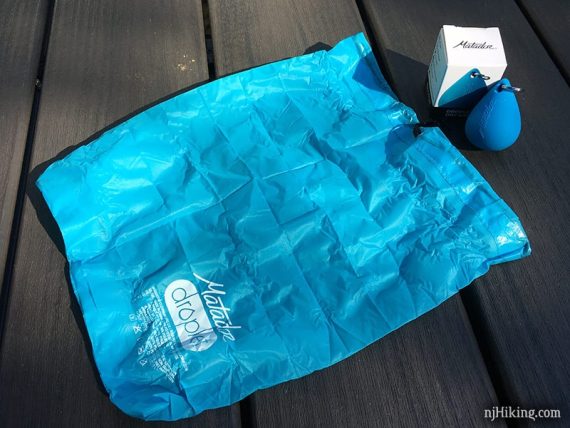 ---
Beeswax and vanilla lip balm with 50 mg of full-spectrum CBD extract.
A little while ago Cairn added more options to the user profile that controls what type of products you might get – i.e. related to coffee or alcohol, are vegetarian, have kids/dogs – so I checked "CBD" to see what would come.

---
We love most everything by Clif and had just bought a couple of these to try before the Cairn box came. These are fun because they are two flavors but hey it's basically a two flavored Clif Bar.
I kinda like the size, just a wee bit smaller than the normal bars so it fits that 'I need something' but not quite a whole bar.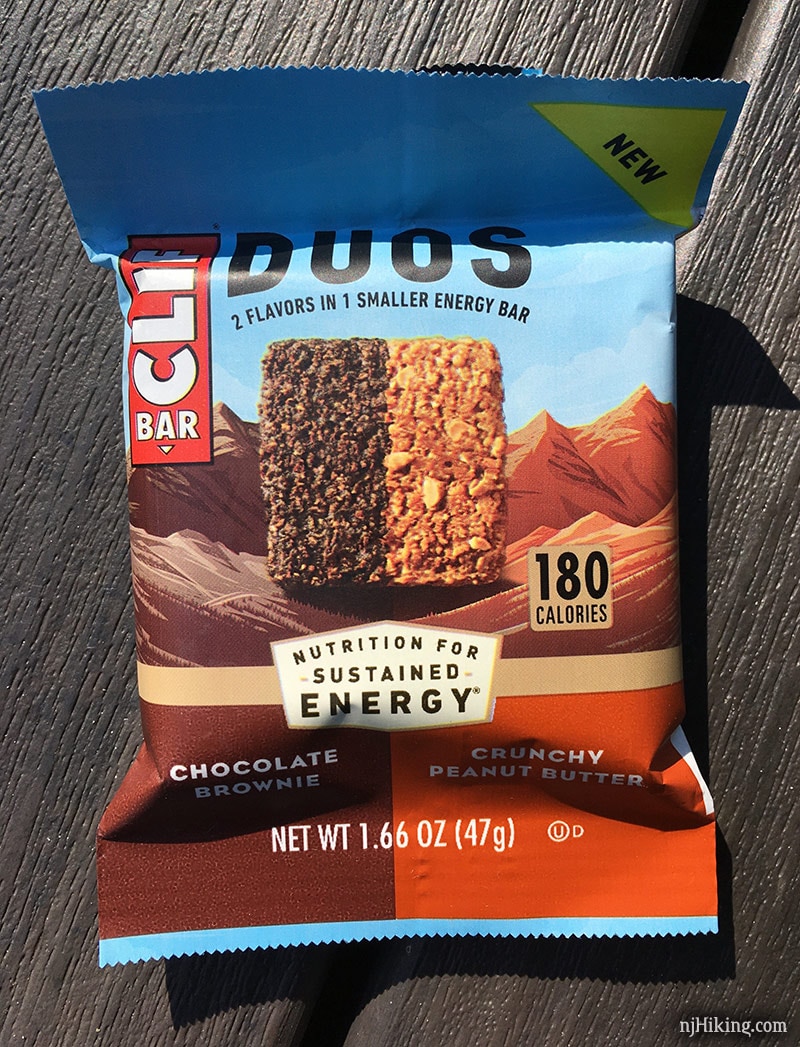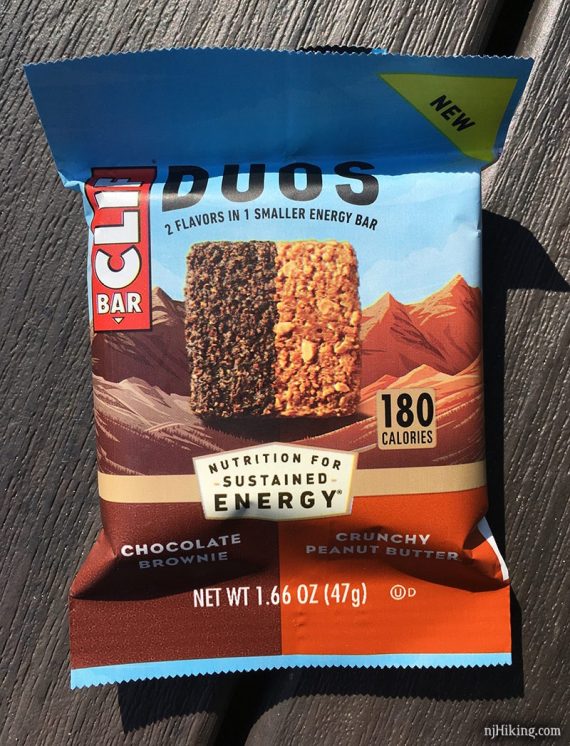 ---
The latest specials from Cairn:
---
BONUS BioLite Headlamp 750!
$99.95 value! Pro-level rechargeable headlamp, forever pass-thru charging, and 8 lighting modes, 750 lumens, 150 hours on low, 7 hours on high.
---
Get 20% off your first box!
Valid for both Obsidian or Monthly Subscriptions.
Use code GET20.
---
BONUS Gregory Nano Waistpack Mini!
Large zippered main compartment, internal divider pockets; front zippered with secure key leash. With a 6- or 12-month subscription.
Hurry to secure your favorite color!
---
KITTED by Cairn - Try Before You Buy!
Curated outdoor gear collections. Choose up to 5 items, try them at home for a week, and only pay for what you decide to keep.
---
BONUS Growler - $60 value!
Get a FREE DrinkTanks 64oz Insulated Growler with a new 6- or 12-month Cairn subscription! Keeps drinks COLD 45+ hours / HOT 20 + hours.
Limited quantities available!
Great to keep in the car for before/after your outdoor activities (or fill at a local brewery on the way home!)
---
First Cairn for a DOLLAR
– Get your first month for $1 when you subscribe for 6 or 12 months!
---
BONUS Water Bottle - $45 value
– Get a free MiiR 42 oz. Wide Mouth Bottle with a 6- or 12-month subscription. Cold drinks stay cold for 24+ hours, hot drinks stay hot for 12 hours. Hurry to secure your favorite color. Quantities are limited.
---
More run downs:
– Cairn - October 2021
– Cairn - August 2021
– Cairn - April 2021
– Cairn - November 2020
– Cairn - August 2020
– Cairn - June 2020
– Cairn - May 2020
– Cairn - March 2020
– Cairn - February 2020
– Cairn - January 2020
– Cairn - November 2019
– Cairn - October 2019
– Cairn - September 2019
– A Year of Cairn
– All reviews...