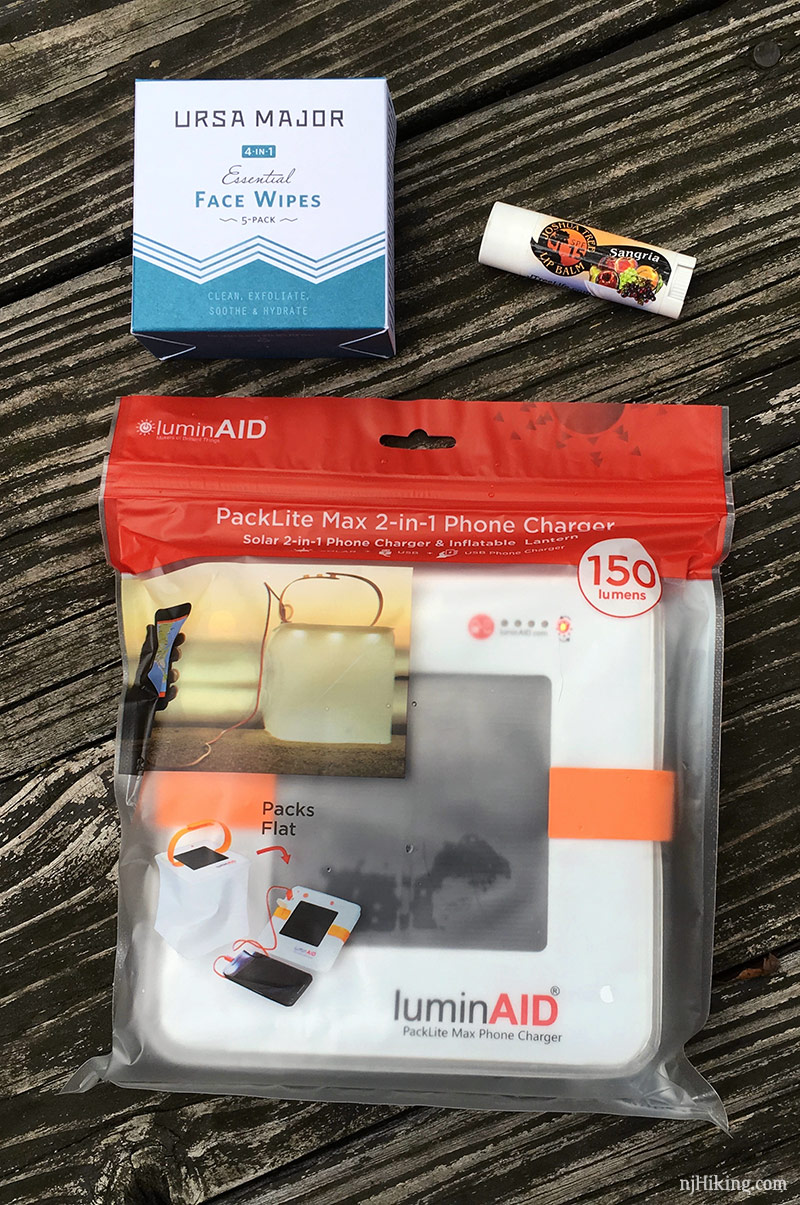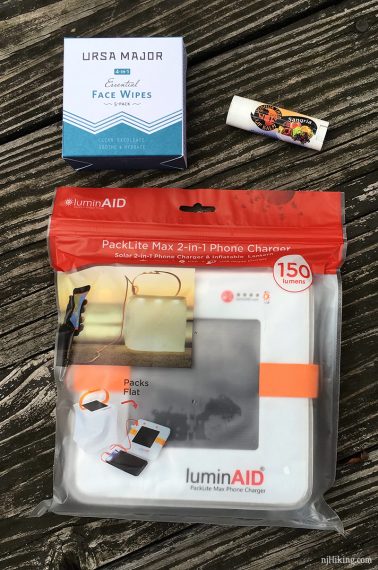 What's inside the Cairn outdoor subscription box for September 2018. Considering getting a Cairn subscription or giving one as a gift? Here's a rundown of what this month's box offers.
Disclaimer: Cairn provided a complimentary box for review, but did not provide compensation or exercise control over the content of this post.

In this month's box

Total Value: $61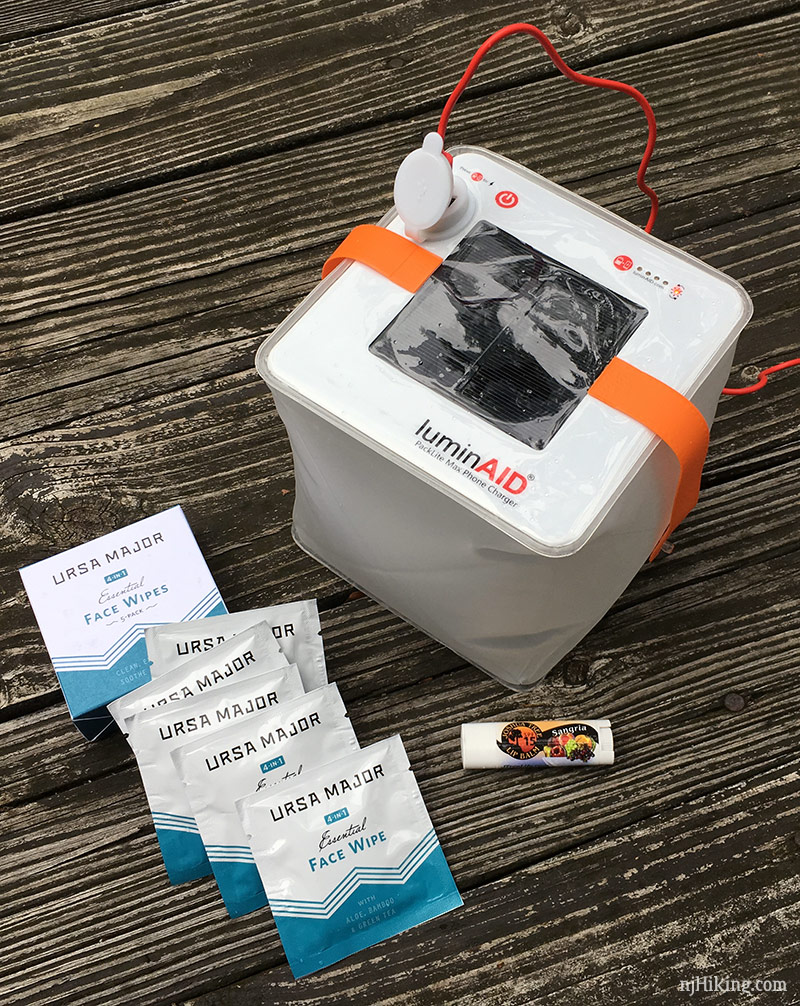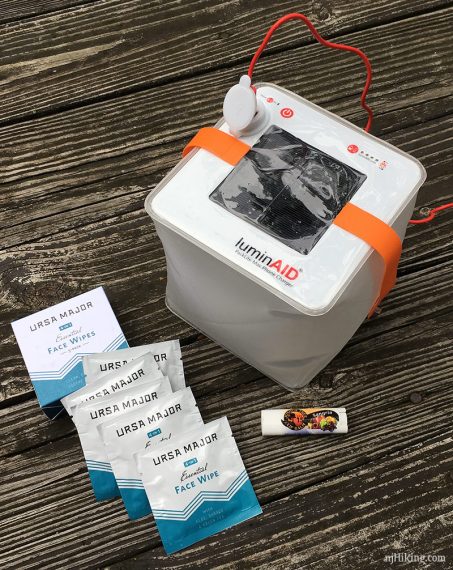 We have a smaller inflatable lantern from LumidAid that we received in another box it's pretty cool. The LuminAid Packlite Max is larger and includes a phone charger.
The lantern inflates to a 6″ cube and sports a hanging strap. It collapses to 1″ tall and can be strapped to the outside of a backpack to charge while hiking.
The top is all solar panel and includes a switch to toggle 5 brightness settings and another switch to put it into charge mode. The lantern can also be charged ahead vis USB. It even floats!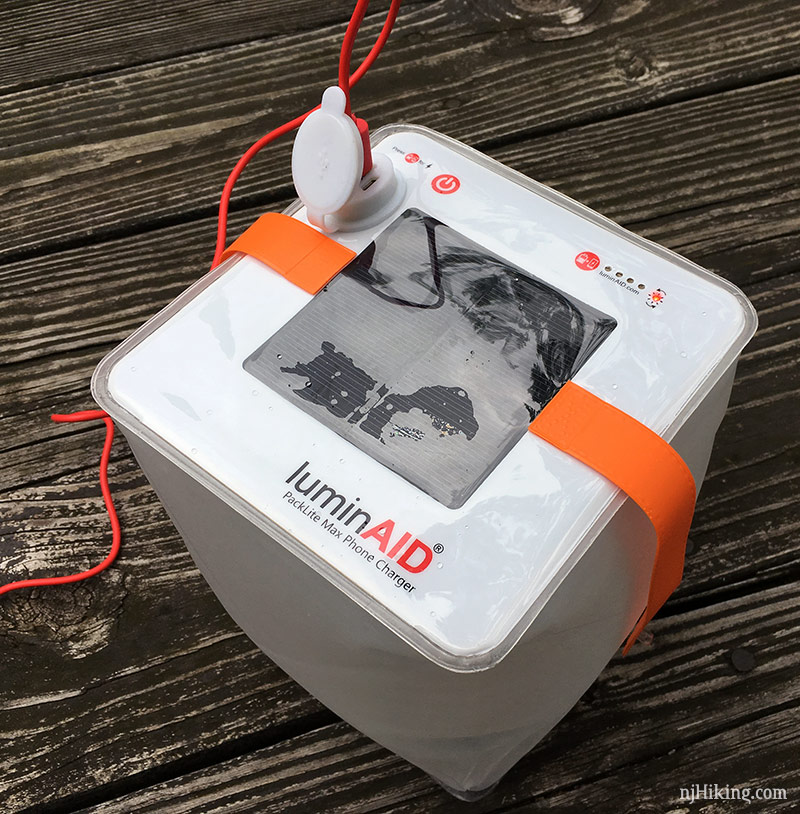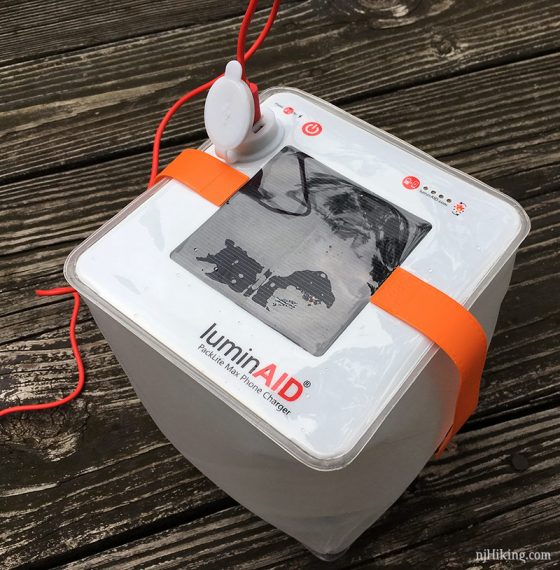 I wanted to show the lantern in action and of course one of our kitties, Koa, would not stop "helping"….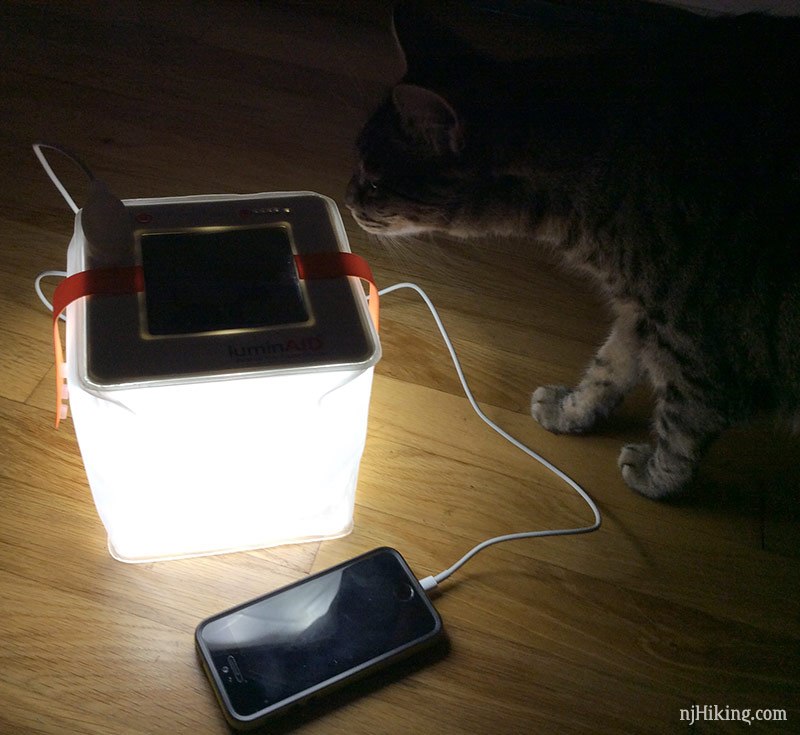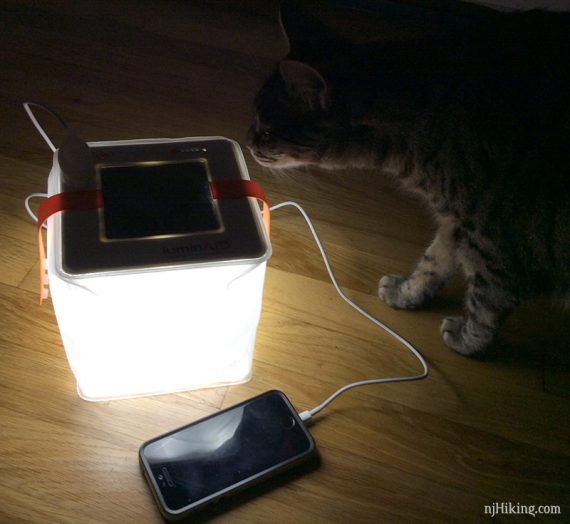 Ursa Major Face Wipes are bamboo face wipes that clean without striping away moisture, and also exfoliate and soothe. In the name of testing, I ripped one of these open after shooting the photo.
I mainly wanted to check if the scent was overbearing or weird – it's not. I couldn't place it but it was light and refreshing. The website states it's "orange, fir and lavender".
The wipe did work pretty well. It left my face feeling clean but not dry and that clean feeling lasted a while.
I could see using these post-hike to freshen up or when traveling to wipe away that sludgy greasy feeling you get sitting on a plane.
Update: I used the rest of the wipes on a trip and liked them enough that I'd buy them for the next one I purchased a whole bag.
They were perfect to refresh after the plane but also to clean up before dinner when we'd been hiking all day and didn't have time to squeeze in a shower first.
(Please note, we eat at really casual spots so it's not like we're rolling into fine dining from the trail with just a wipe down. We're not that guy.)
I also started keeping them in the rugged tote we use to haul hiking stuff to and from the car so I can use them post-hike to remove bug spray, sweat, and dirt.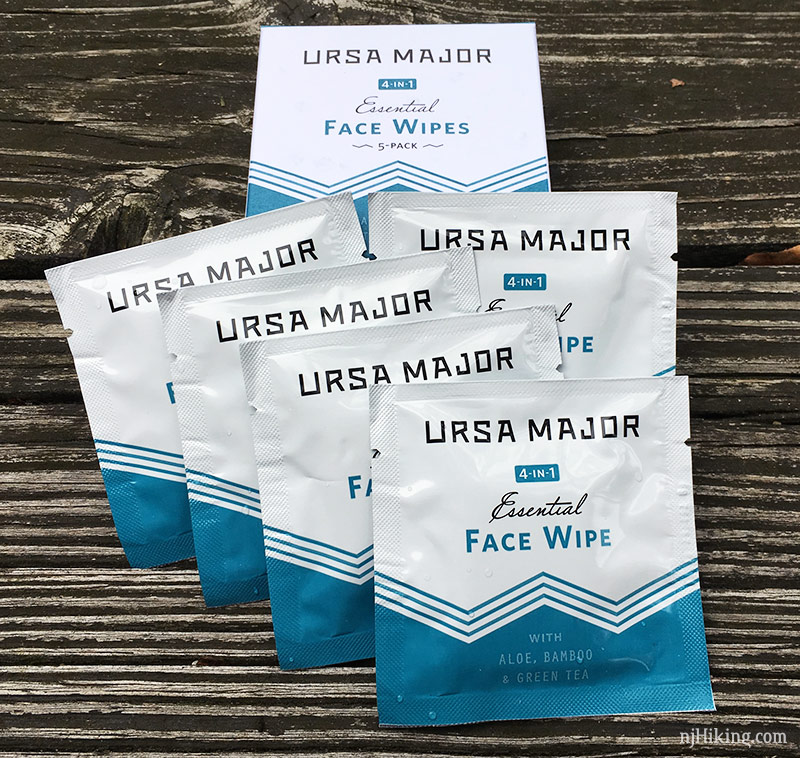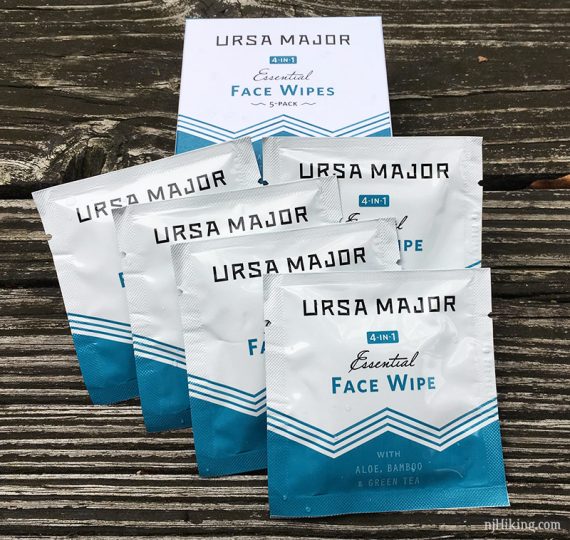 Joshua Tree Lip Balm is made with cocoa butter and beeswax – versus a petroleum base – to glide on smooth (tried it and yup, it is quite smooth). The tube is flat and slim to slide in a pocket.
The latest specials from Cairn:
---
The Winter 2019 Obsidian Collection - "Predicting the Unpredictable"
features technical and high-performing gear... Black Diamond pants and gaiters, Backcountry pullover, The Gluten Free Bar, Green Goo balm, and MSR. Multiple box variations this quarter. Limited quantities available!
---
The Hammock Collection
- This curated welcome box includes: Serac Classic Hammock, Serac Straps, Peak Sherpa Energy Bites, Natrapel Wipes. While supplies last!
---

More run downs:
– Cairn - November 2019
– Cairn - October 2019
– Cairn - September 2019
– Cairn - July 2019
– Cairn - June 2019
– Cairn - May 2019
– Cairn - April 2019
– Cairn - March 2019
– Cairn - February 2019
– Cairn - January 2019
– Cairn - December 2018
– A Year of Cairn
– All reviews...