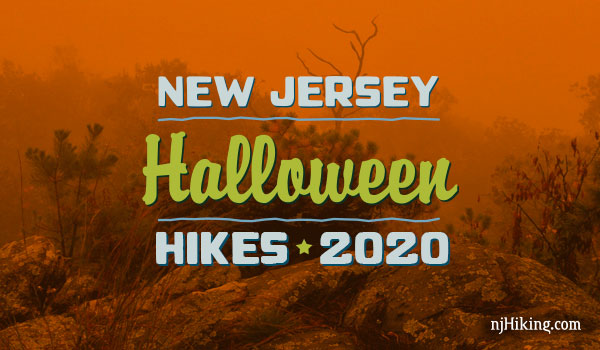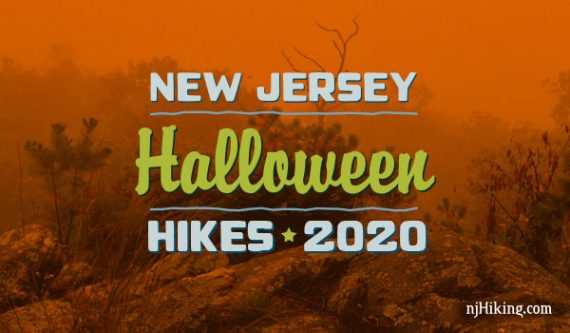 Some haunted, spooky, and full moon organized hikes happening in New Jersey during October 2020.
For suggested hikes to do on your own, check out Halloween Hikes in NJ.
And for more haunted New Jersey, check out Weird NJ's:
Note: Some events have been canceled or aren't running this season due to the current health situation.
---
FRIDAY & SATURDAYS
Parvin State Park
8:00 – 10 pm
$5 per person.
Trek through the haunted woods and field of terror if you dare. Tickets are available for all ages (over 5 yo) – there's no escaping the terrifying creatures waiting for you among the pines.
---
FRIDAY, OCTOBER 9
CANCELED
Environmental Education Center; Basking Ridge
6:30pm – 8pm
All Ages
$5 per person
Guided by moonlight, adventurers will explore the Great Swamp at night. Naturalists will be positioned along a pre-determined route to discuss various nocturnal animals and present nighttime activities. 908 722-1200 ext. 5002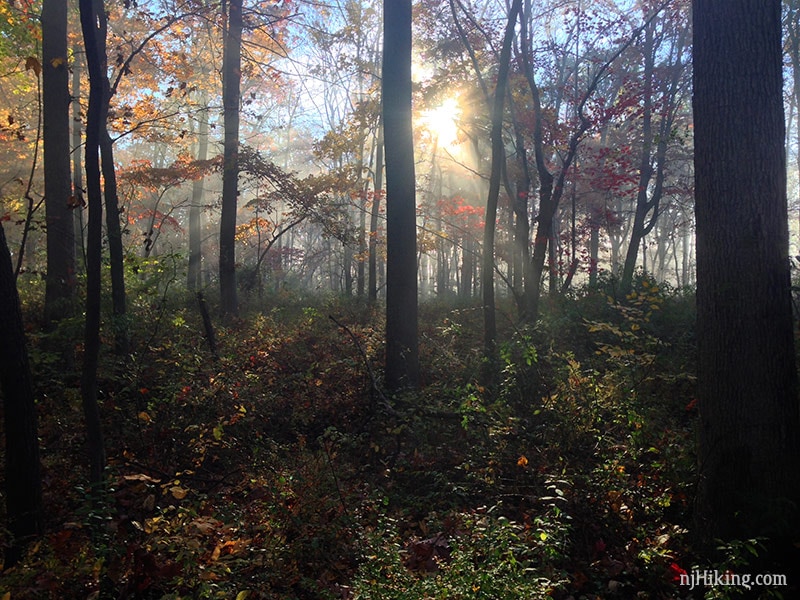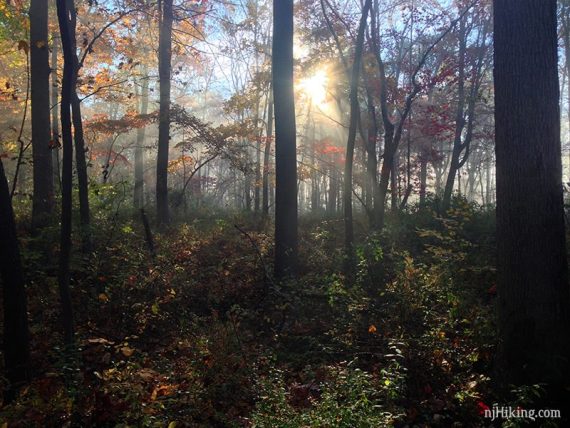 ---
FRIDAY, OCTOBER 23
Watershed Institute; Pennington, NJ
7:00pm – 8:30pm
$10 per person; registration
Hike the trails on the Watershed Reserve at night. Guided by a Watershed Educator, use your senses to explore the world around you that transforms once the sun sets!
SATURDAY, OCTOBER 24
Wawayanda State Park
5:00pm – 9:00pm; hourly
$5 per person; call to pre-register
Journey into the woods of Wawayanda State Park…if you dare… Enjoy a Spooktacular evening while you venture through the woods that come to life! Be prepared to get scared!
The tour is about 1 mile in length. Path is flat but proper footwear is suggested. Maximum number of guests per hike to allow for proper social distancing; masks required.
---
SATURDAY, OCTOBER 31
Tenafly Nature Center
7:00 PM – 9:00 PM
Fee; registration
Experience a guided 11/2-2 hour walk (approximately 1½ miles) along the trails, on a night near the occurrence of a full moon. Participants will stop for a rest at the crossroads of the Purple and Allison Trail.
This peaceful hike encourages reflection and connections with nature allowing hikers to experience the trails after dark. Program is intended for adults.

Whitesbog Preservation Trust; Browns Mills
7 – 9PM
$5 per person
Come explore the village and the bogs by moon light, this special opportunity is scheduled on or as close to the full moon as possible.
An experienced guide will share insights about Whitesbog and the nature that surrounds us.