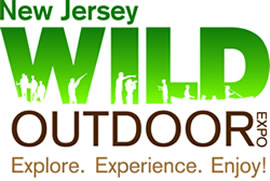 The New Jersey WILD Outdoor Expo is an annual celebration of the state's natural resources and rich outdoor heritage.
This family event focuses on New Jersey's outdoor activities such as hiking, birding, kayaking, rock climbing, camping skills, and more.
The expo is hosted by the NJDEP Division of Fish and Wildlife, Division of Parks and Forestry, the State Forestry Services and the Conserve Wildlife Foundation of New Jersey.
This year's expo will be held on Saturday and Sunday, Sept. 7-8, at the Colliers Mills Wildlife Management Area in Jackson Township, Ocean County.
10 a.m. to 5 p.m. each day, rain or shine. The event is free of charge.

"The Expo helps people connect with the natural world by providing a unique blend of conservation information, education, and hands-on opportunities to learn outdoor skills and activities.
Numerous environmental and conservation exhibits, demonstrations and seminars are planned for the weekend.
Visitors can learn about, and try, a wide array of activities including fishing, hiking, shooting sports, kayaking, camping skills, rock climbing, wildlife watching and much more."
For more information, schedule of events, and expo activities visit: www.wildoutdoorexpo.com
Image credit: NJ Division of Fish and Wildlife