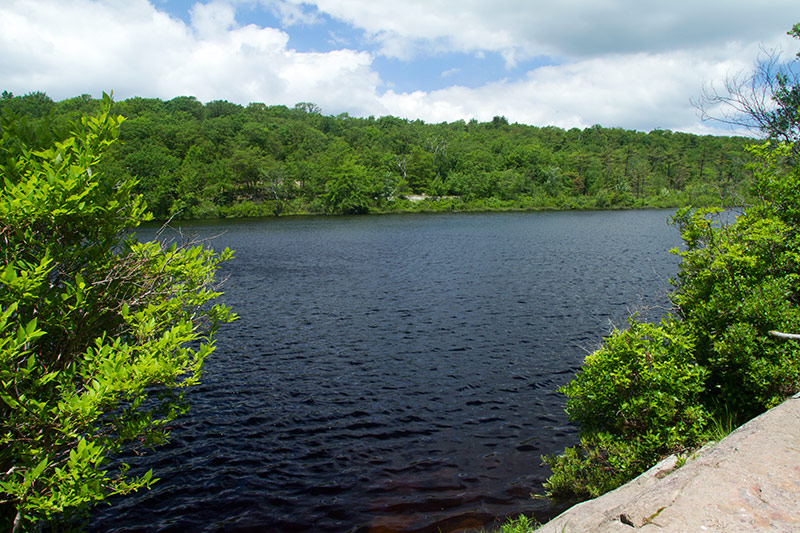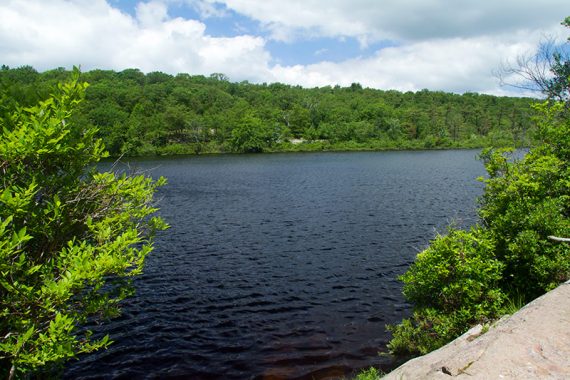 Bearfort Ridge is one of our favorite hikes because it's consistently enjoyable.
We're the first to admit that even some of the best routes have some boring stretches or areas that lack a little in the scenery department that you overlook because of a great destination.
Not this route.
Hike through a beautiful hemlock forest on a trail with enough twists and turns to keep you on your toes, large expanses of rock, a bit of scrambling, ridge views, and a pretty destination to work towards – all packed into less than 6 miles.
If there is any downside to this area, it is the popularity of Surprise Lake.
For detailed hike directions visit our main Best Hikes in NJ – Bearfort Ridge – Surprise Lake page.
We last hiked this trail almost 5 years ago ("Bearfort Ridge – Surprise Lake"). Time flies. Now at the trail head is a snazzy new sign and map, with a bench.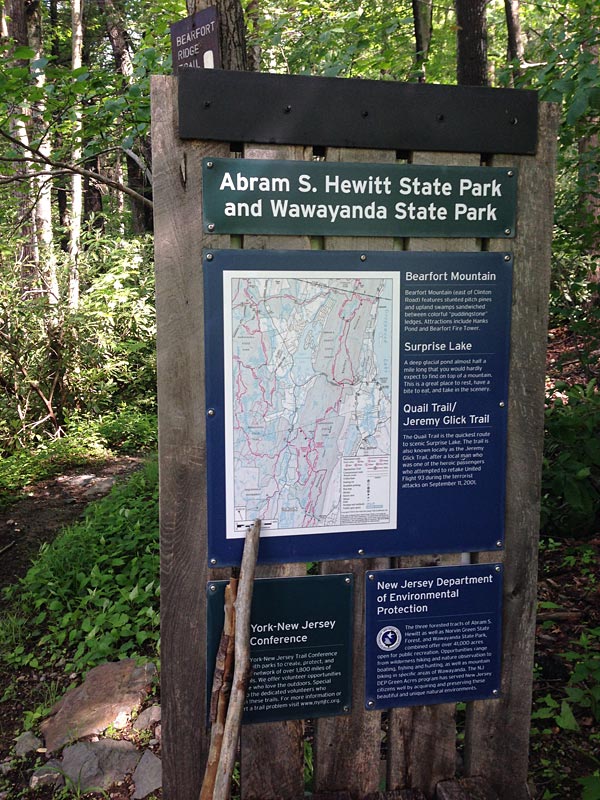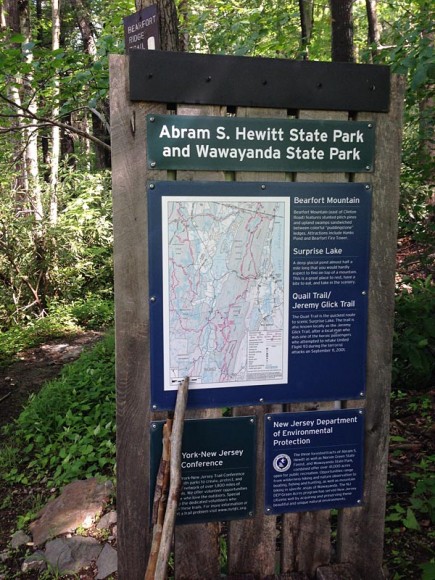 The Bearfort Ridge trail heads steadily uphill through a hemlock forest.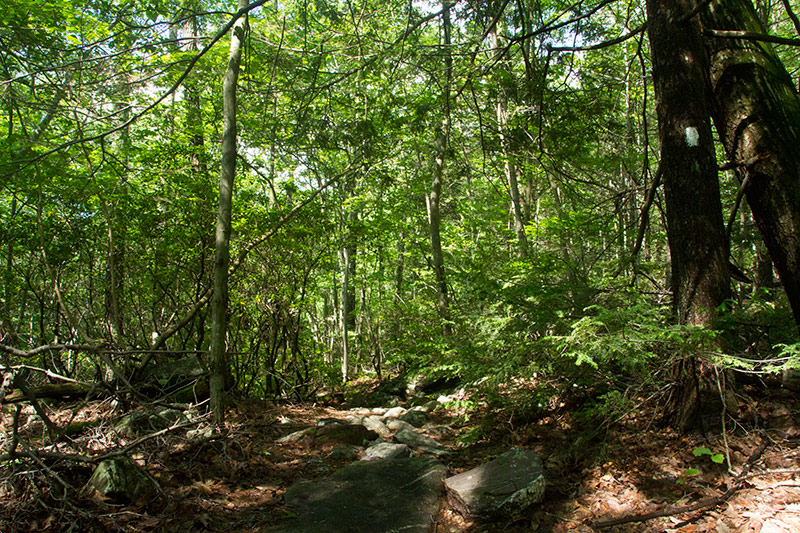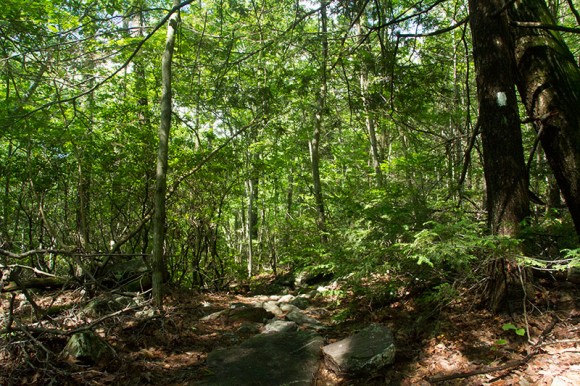 Be sure to scramble up a large rock for this view to the west (click to enlarge)…

… as well as a glimpse of the new, much taller power line towers jutting above the trees in the distance.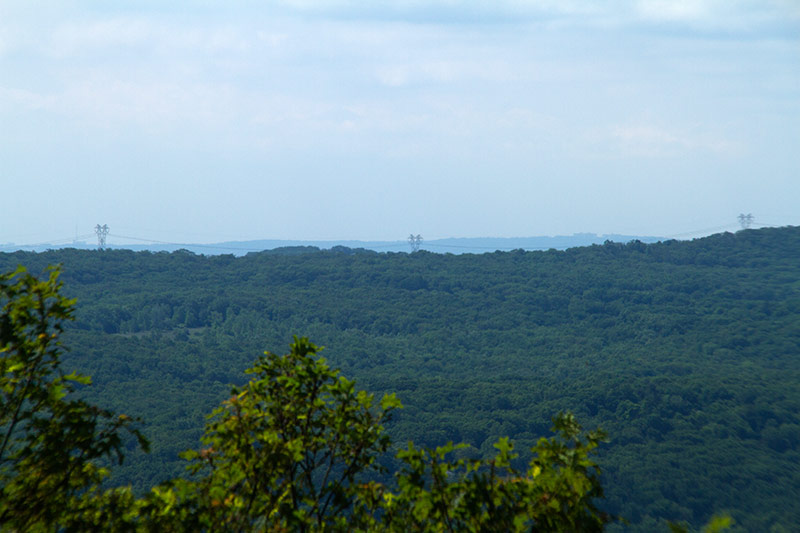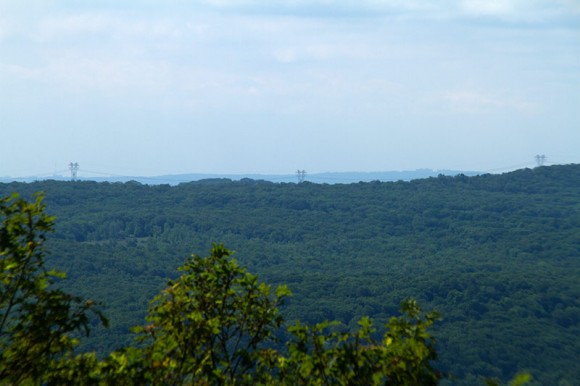 The mountain laurel was in full bloom and very abundant along the trail.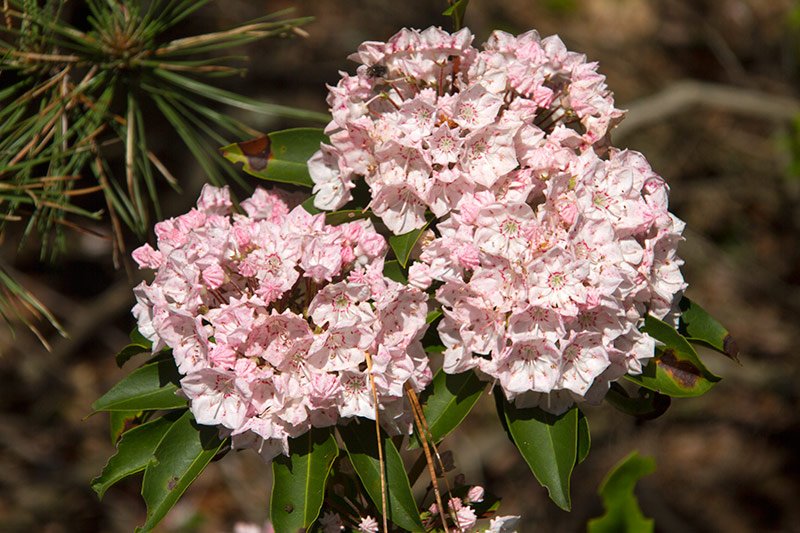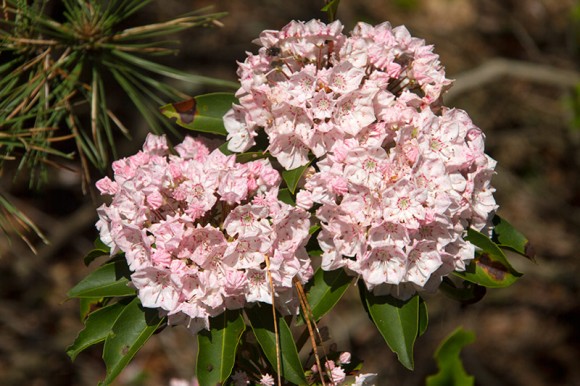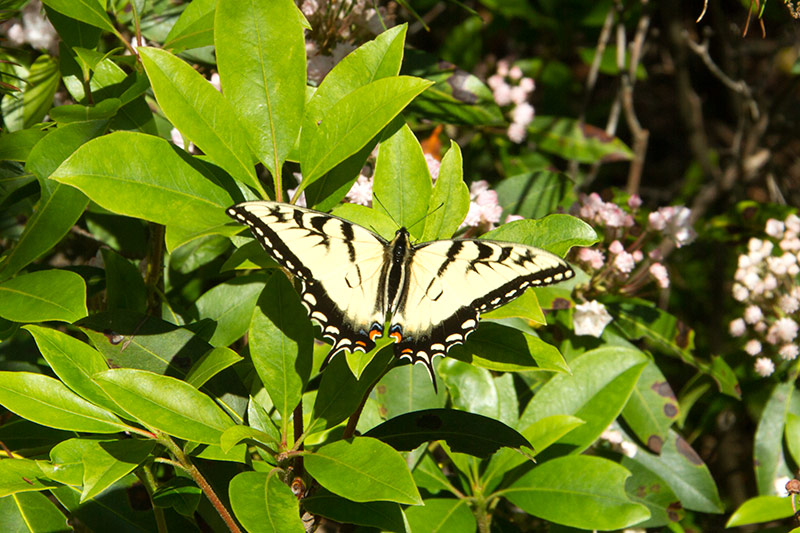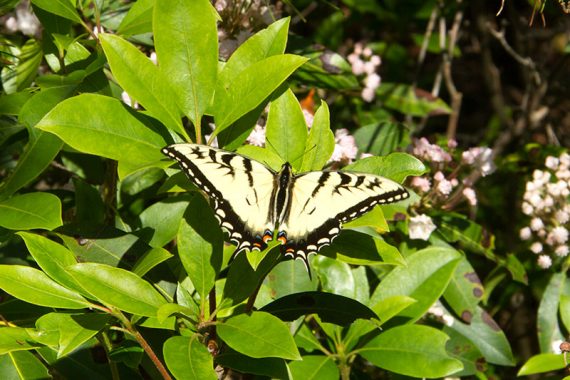 The trail goes over some wet spots…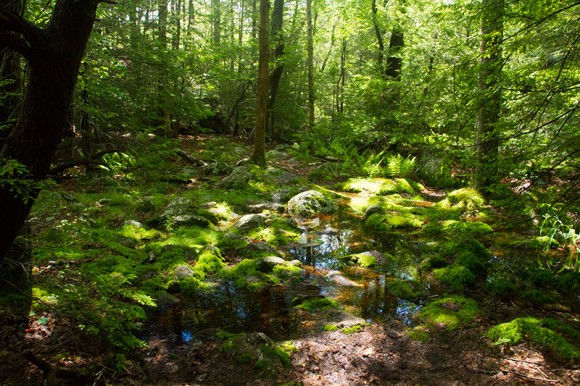 …and an interesting rock cleft…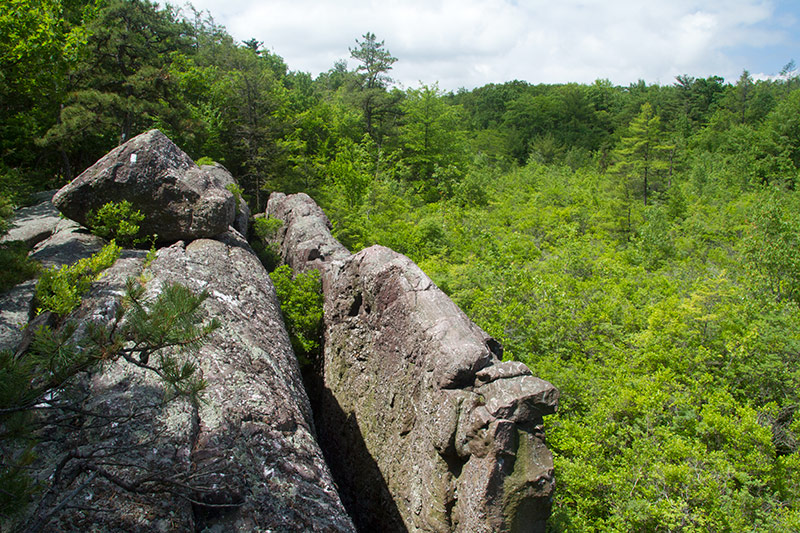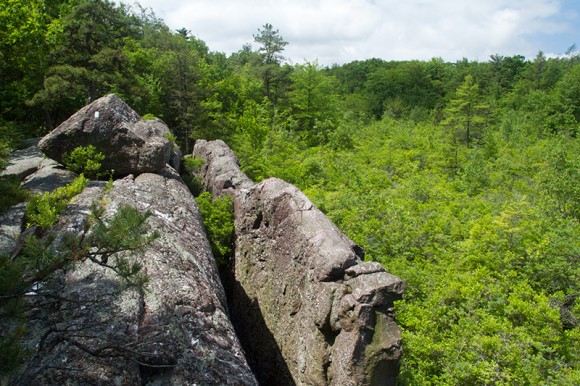 …before popping up for another view.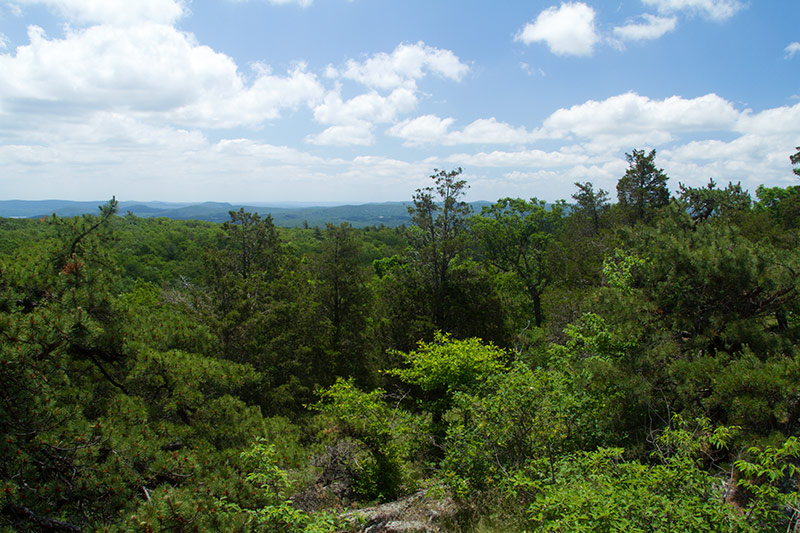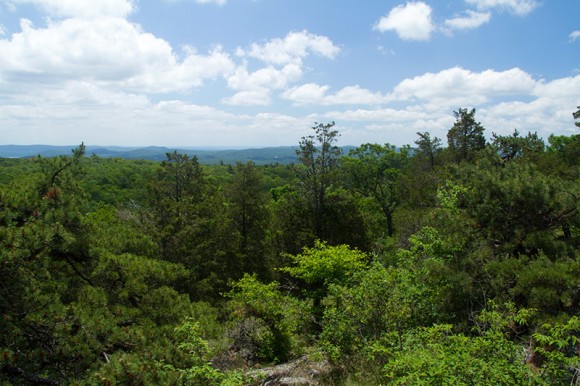 We'd just had a lot of rain so this wet crossing on Ernest Walker was especially squishy.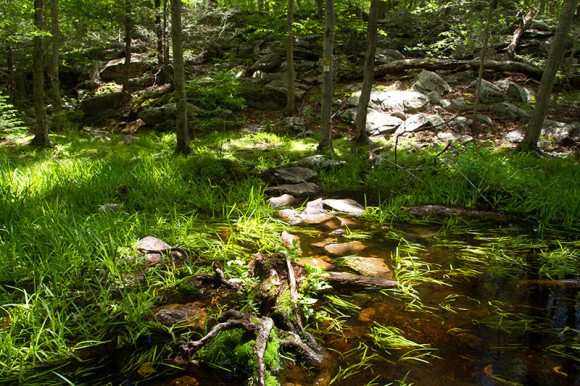 Along Ernest Walker on the approach to Surprise Lake is a long rhododendron tunnel.
It wasn't blooming yet, but it was neat nonetheless. We probably needed to hit this a week or two later at least.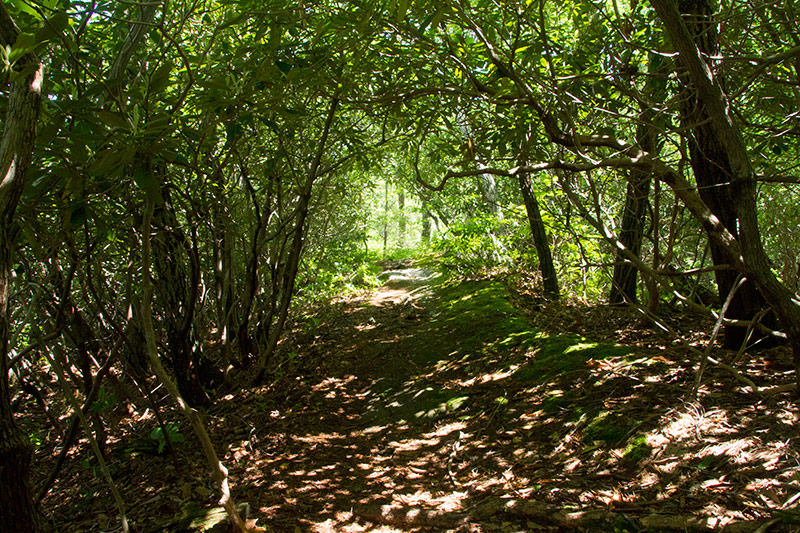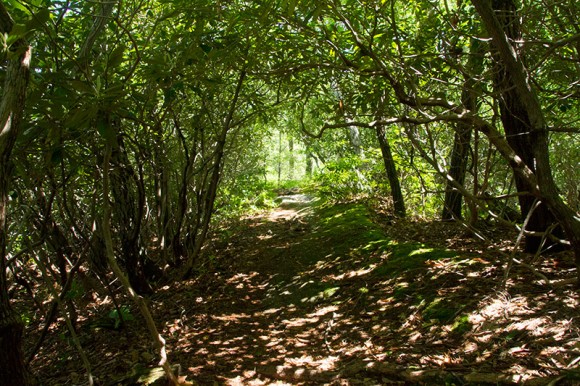 Surprise Lake makes for a great break spot… so it can be crowded. We managed to arrive as a group was starting to leave.
While taking photos I noticed this little guy off to the side. This black rat snake is along about 2 or 3 feet or so… we usually see them at 5 or 6' long.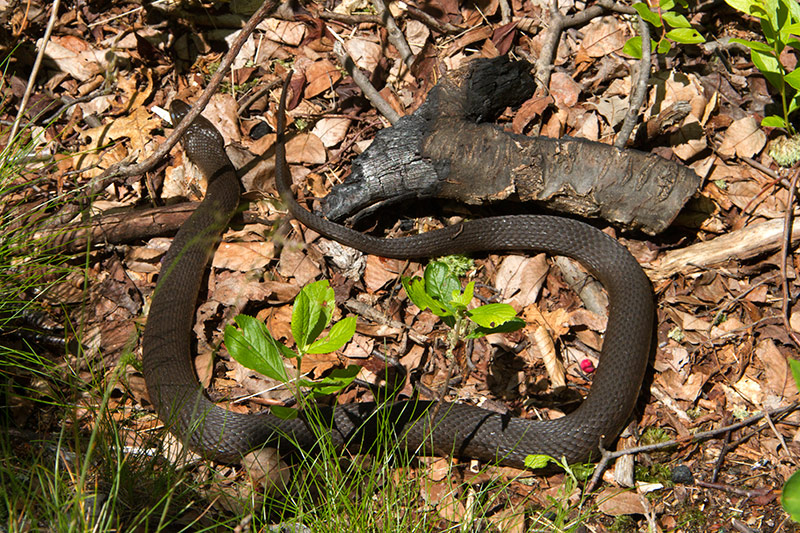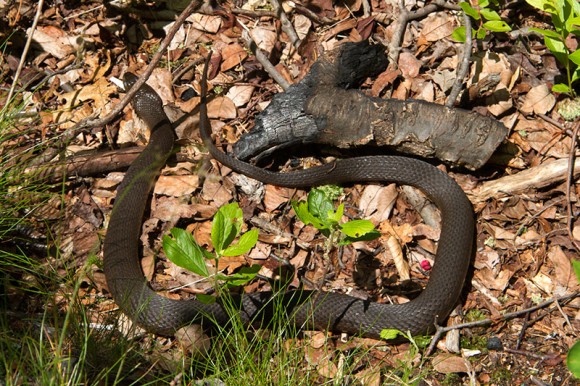 We continued another .3 miles on Ernest Walker to this panorama overlooking Greenwood Lake.
On the way back, we had to pass Surprise Lake again, and now there was a large group with a person chatting loudly on a cell phone about work yadda yadda yadda.
We high-tailed it past them, onto the Quail trail, and back into the quiet of the forest.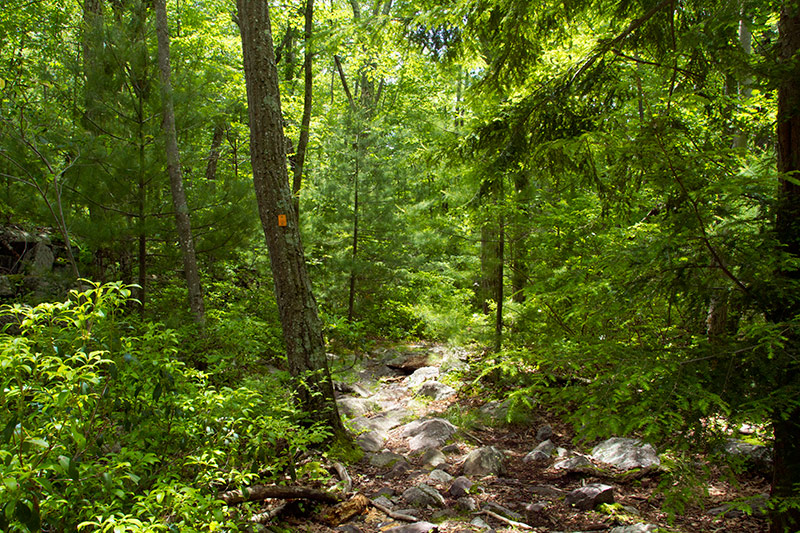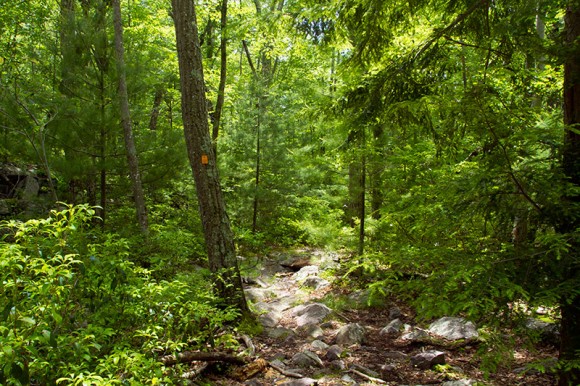 Miles: 6.5
Wildlife spotted: small black rat snake, multiple toads
Bonus: Somehow, our car always detours to Dairy Queen post-hike when in this area…. mmmmmmmint Oreo Blizzards!