South Jersey is often overlooked as a hiking destination but it offers unique and interesting hikes that every Jersey hiker should check out. The south is dominated by the "Pine Barrens" – over one million acres – so trails are usually easy, level, soft, sandy, and covered in pine needles as opposed to the hilly, rock-filled northern trails. The south is especially striking in winter with the contrast of evergreen trees against the snow (and as a bonus, the bugs are not around!).
Some of the best hikes in south New Jersey are below. For the entire list see the South section on our NJ Hikes page. (Be sure to check out the Best Hikes in Central Jersey as well!)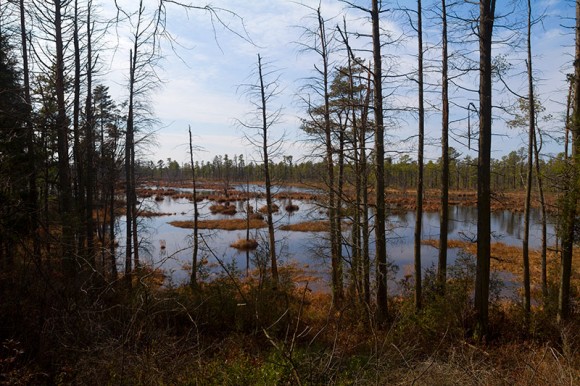 Hike through some of the prettiest sections of New Jersey's Pine Barrens along the scenic Mullica River. [Burlington County] Hike it.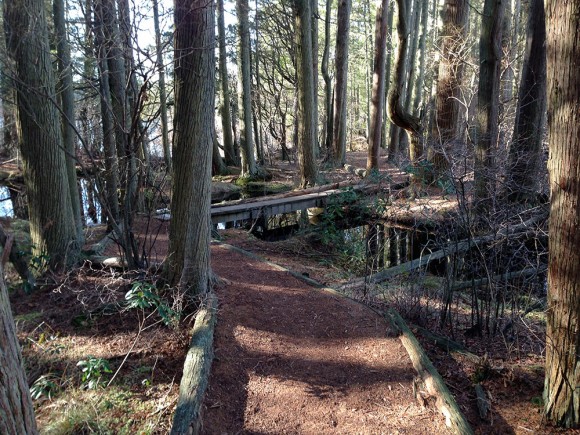 A great intro to the terrain of the Pine Barrens that also travels through Atlantic white cedar swamps. [Ocean County] Hike it.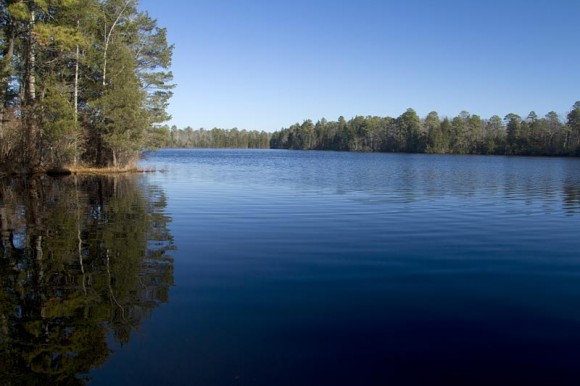 Hike from Lake Nummy, past East Creek Pond, and through stands of Atlantic white cedar. [Cape May County] Hike it.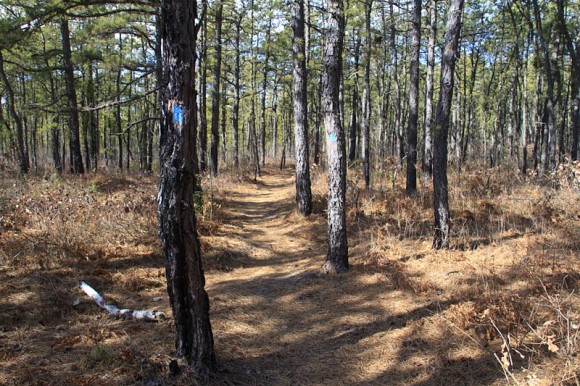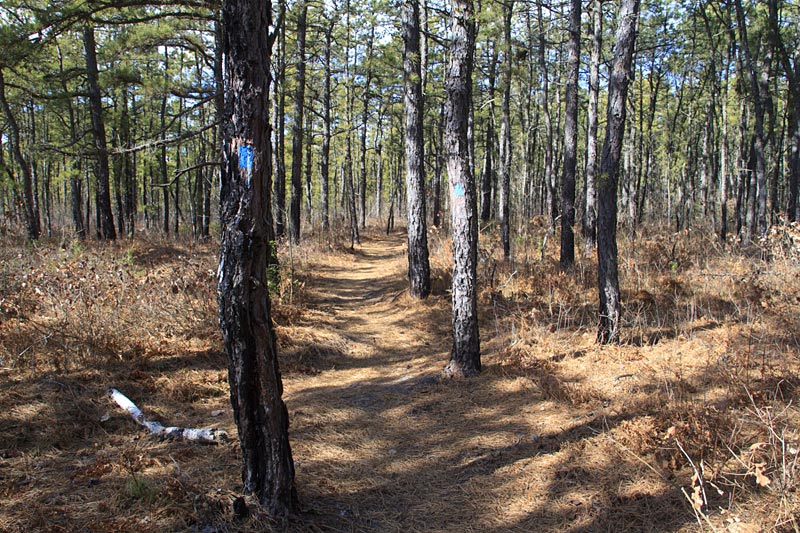 Easy trails plus a 5-story observation deck, playground, and picnic area make this a great destination for families. [Ocean County] Hike it.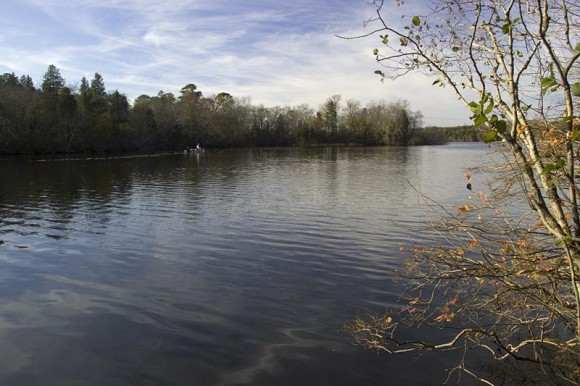 A short, easy loop around Parvin Lake through pine and an Atlantic white cedar swamp. [Salem County] Hike it.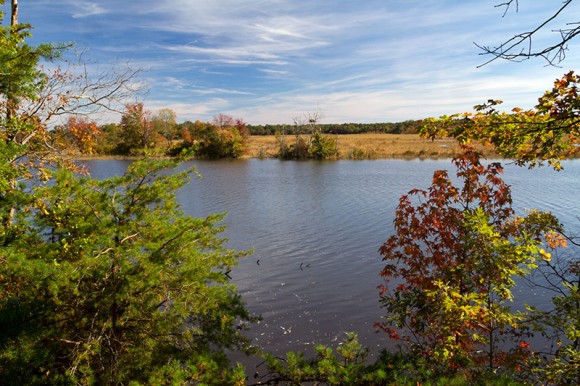 Short, pleasant loops through pine barrens along the bluffs by the Maurice River. [Cumberland County] Hike it.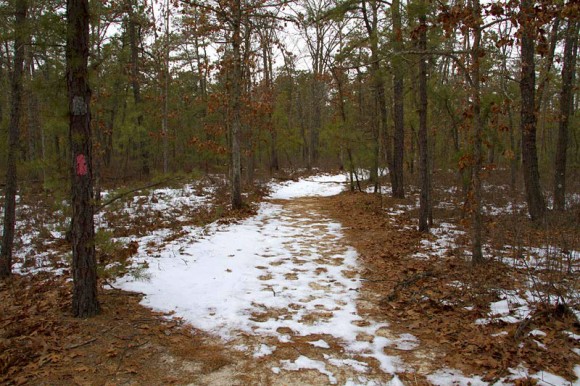 Easy loop through New Jersey's Pine Barrens and along Batsto Lake. Be sure to explore the historical Village of Batsto afterwards. [Burlington County] Hike it.