The best fall foliage hikes in New Jersey!
Average peak color in NJ is October 19 – 29 but it really depends on variables like temperature and rainfall.
Leaves generally start turning color at higher elevations and near the edge of water first.

Need even more hike ideas? Try our Hike Finder map. Also check out the book Best Easy Day Hikes New Jersey for a nice selection of easy day hikes.
For fall foliage reports and resources for NJ and the surrounding area, be sure to check out our NJ Fall Foliage page.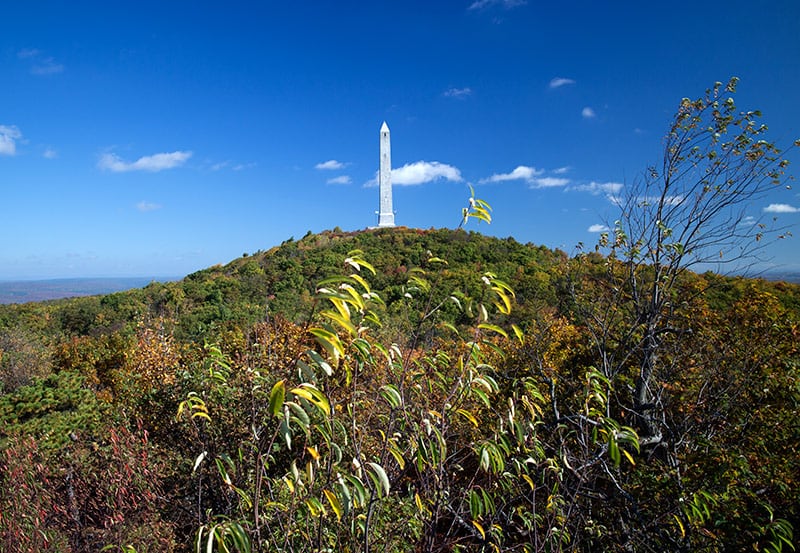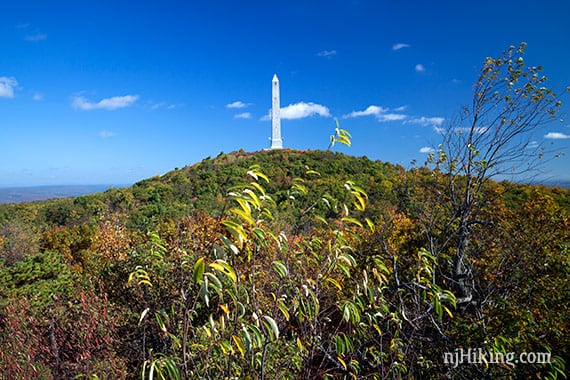 Hike the Appalachian Trail to the highest elevation in NJ, climb an obelisk, enjoy vast views of NJ, PA, and NY. Hike it.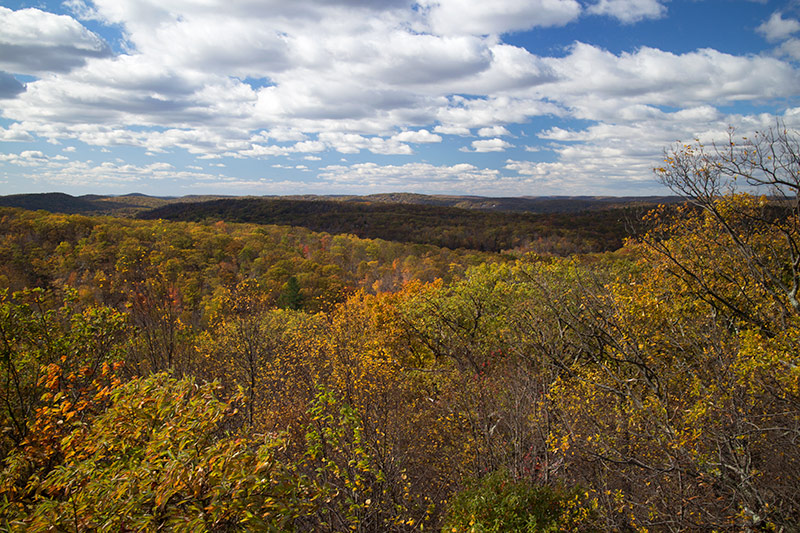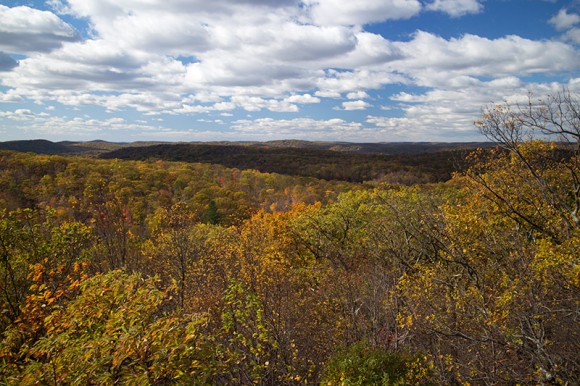 Climb Torne Mountain and enjoy view after view before heading up Osio Rock for a 360° panorama of the Wanaque Reservoir, the Ramapos, and the NYC skyline. Hike it.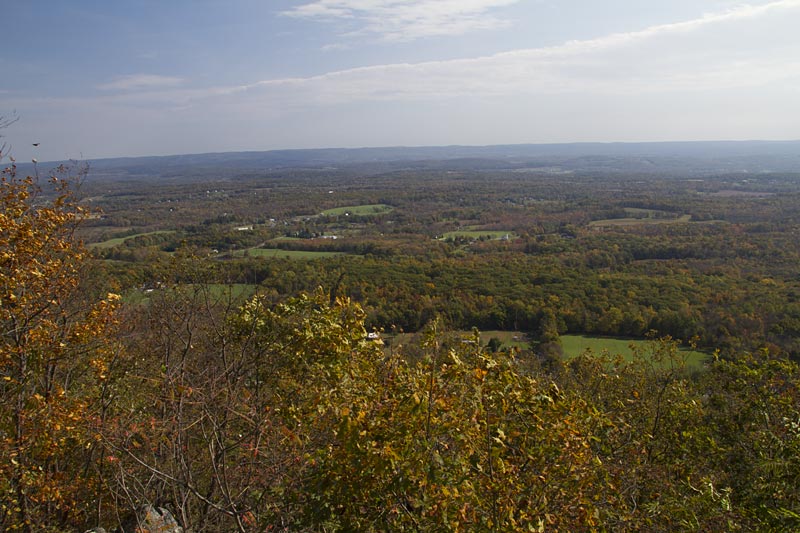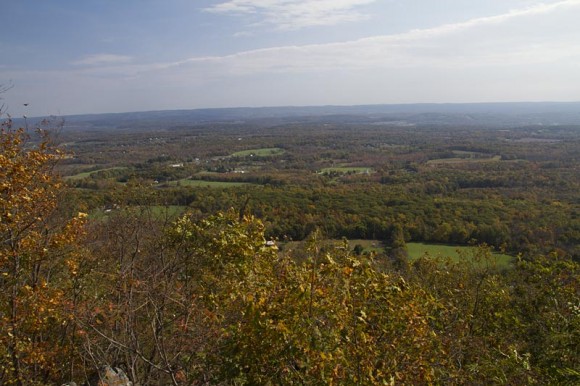 Expansive views of rural Northern New Jersey from Sunrise Mountain and along the Appalachian Trail as it follows a ridge. Hike it.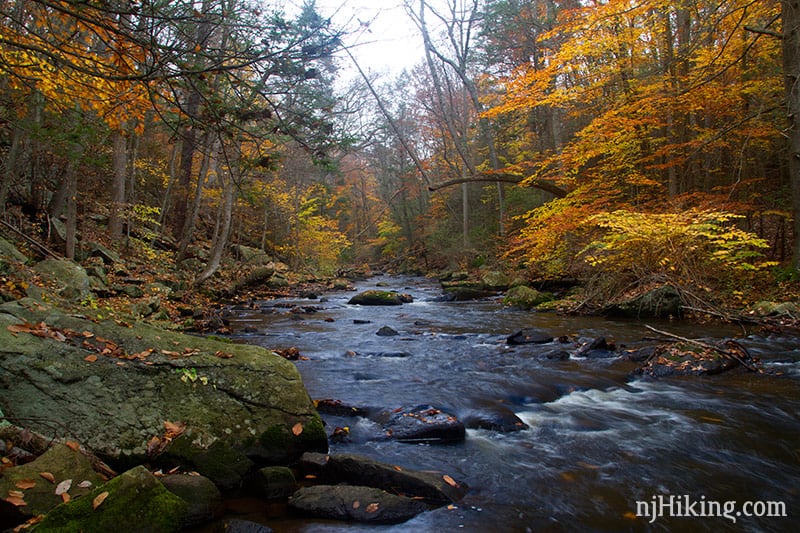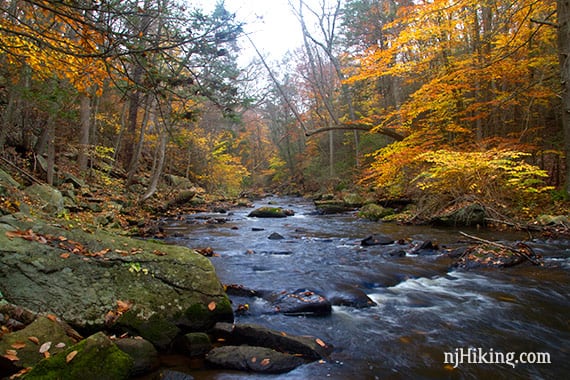 Fall foliage is stunning along the Black River in this small, easily hiked, but very popular park. Hike it.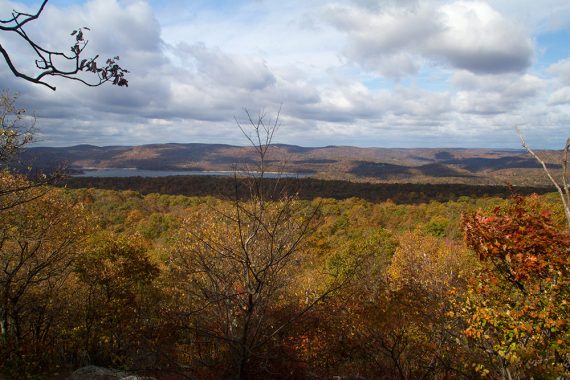 Take a short hike to see the fall color reflected in Ramapo Lake, or continue hiking up to the ruins of Van Slyke Castle for views over the surrounding area. Hike it.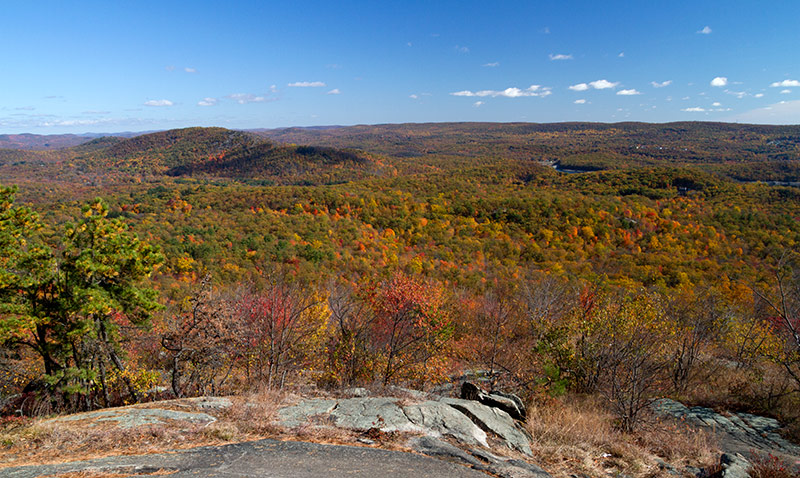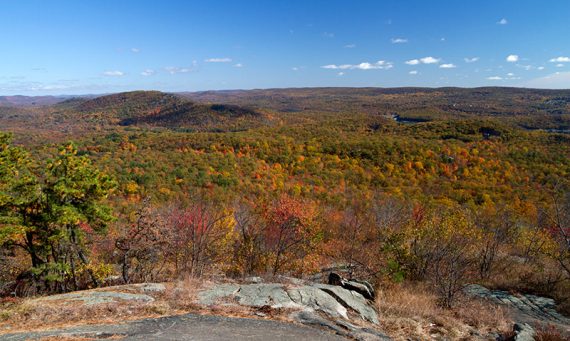 Wyanokie High Point has 360° views of the surrounding area, including NYC on a clear day. Hike it.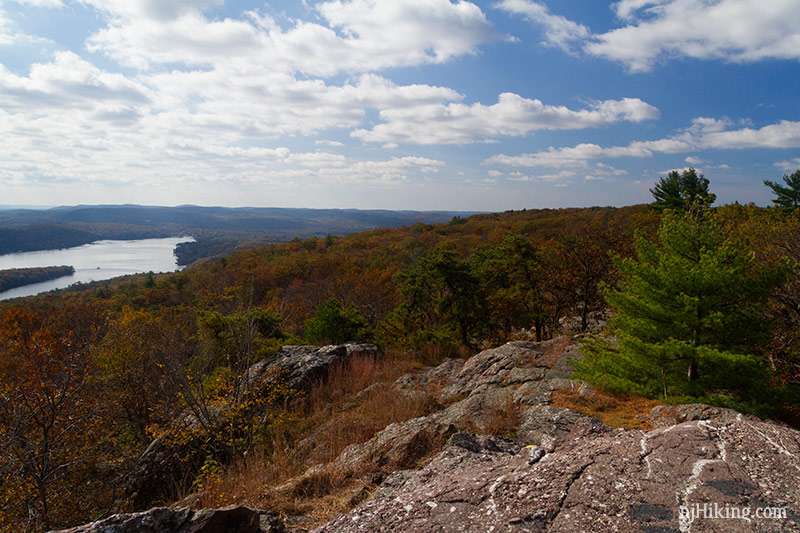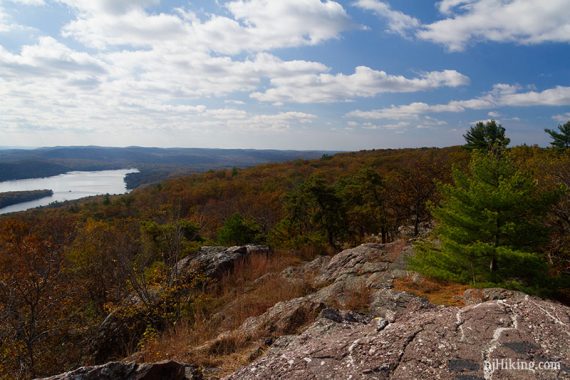 Hike along a ridge for fantastic views overlooking Greenwood Lake before heading to pretty Surprise Lake. Hike it.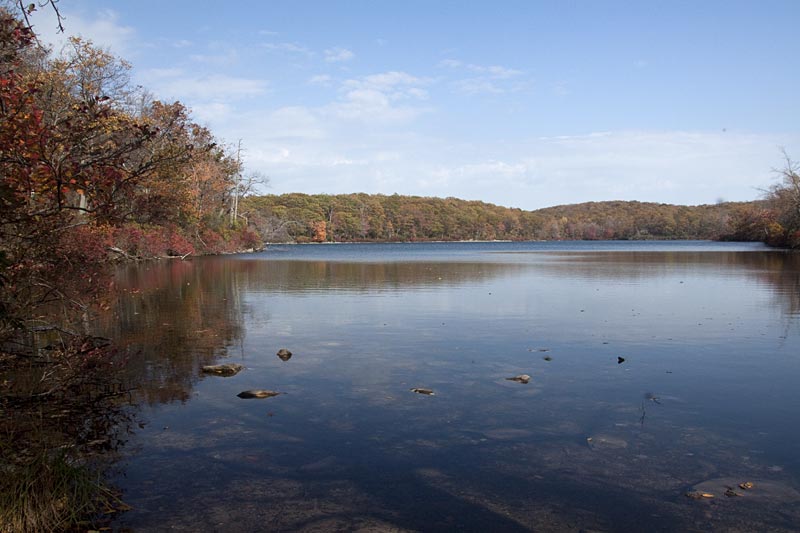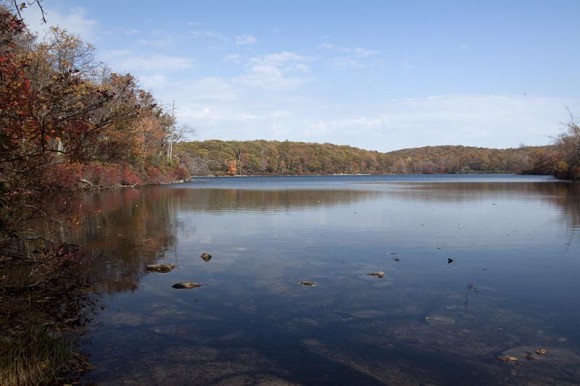 Hike through some of the prettiest forest in New Jersey to enjoy fall foliage reflected in scenic Sunfish Pond. Hike it.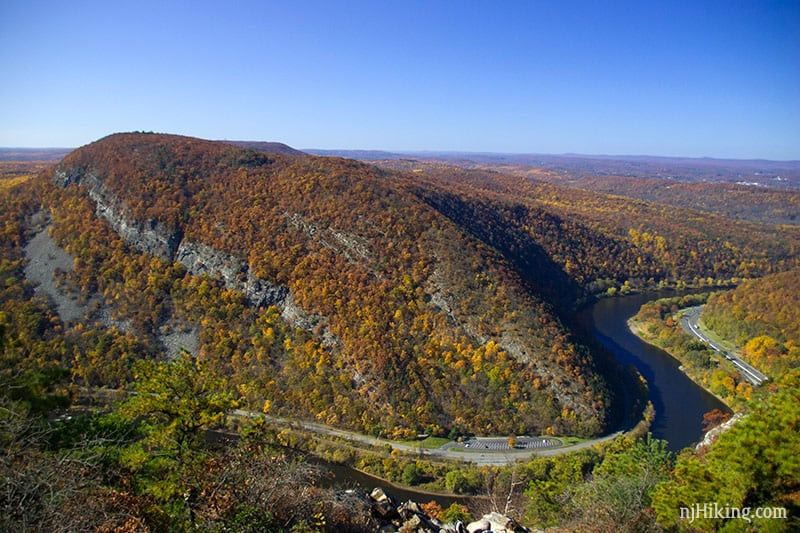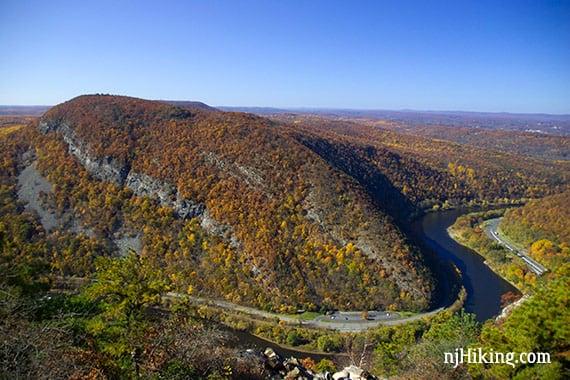 Short but very steep hike to an amazing view of Mt. Minsi on the Pennsylvania side of the Delaware Water Gap plus expansive vistas over the surrounding area. Hike it.
*Avid hiker?* Combine Mt. Tammany with Sunfish Pond during peak foliage for a 10+-mile must-do hike.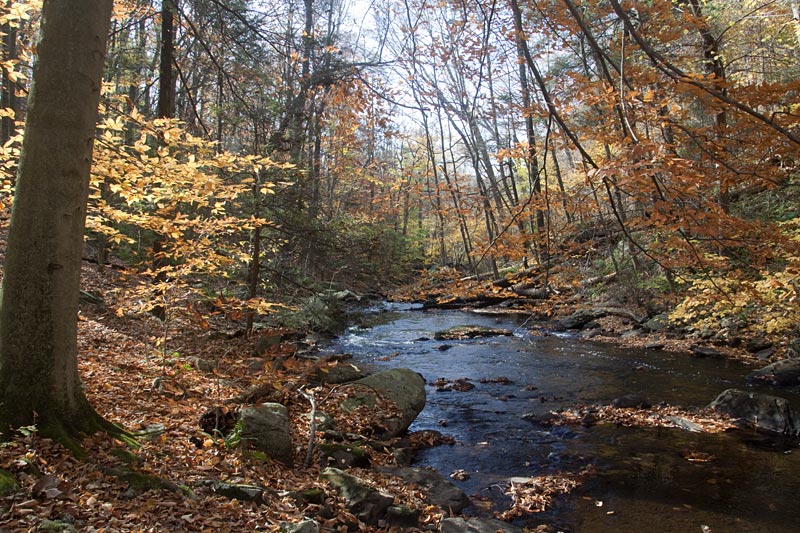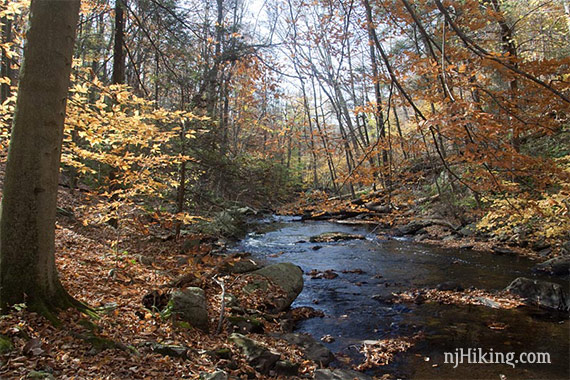 Start at the old Cooper Mill and take a pretty hike in the Black River Gorge. Like it's neighbor Hacklebarney State Park, peak foliage along the river can be absolutely stunning. Hike it.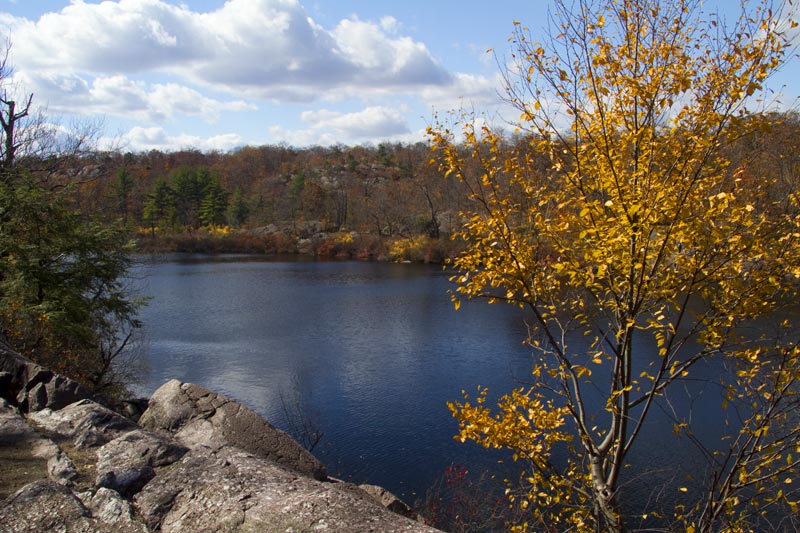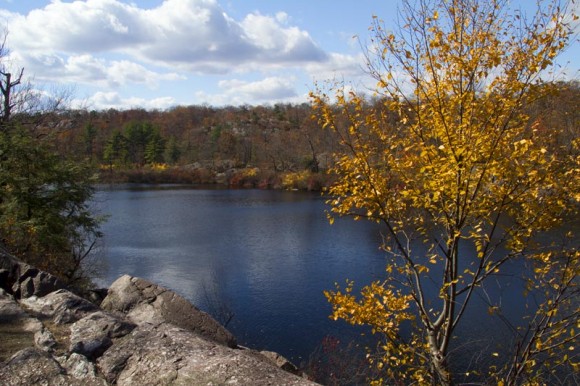 Moderately challenging loop combines pleasant forest walking with a few rocky scrambles and passes by pretty Terrace Pond. Hike it.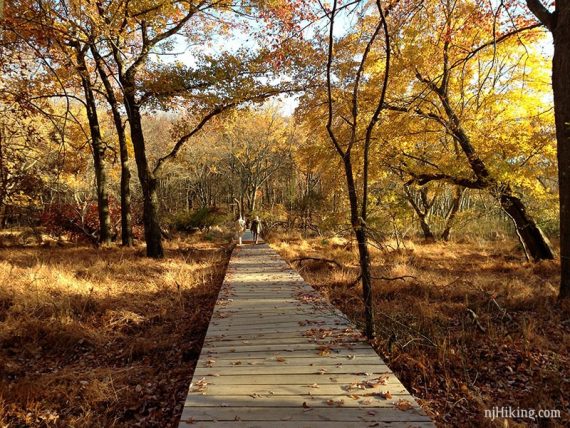 Short, easy hike through beautiful marshlands and pine barrens with the assistance of numerous boardwalks. Hike it.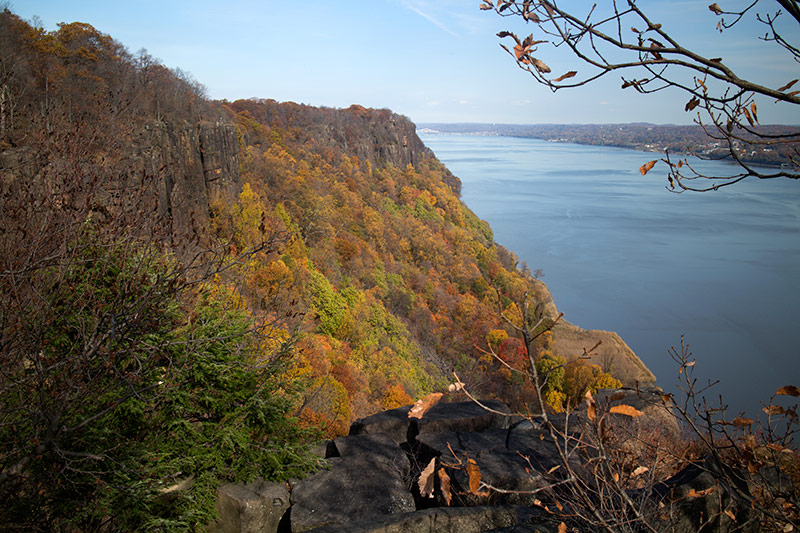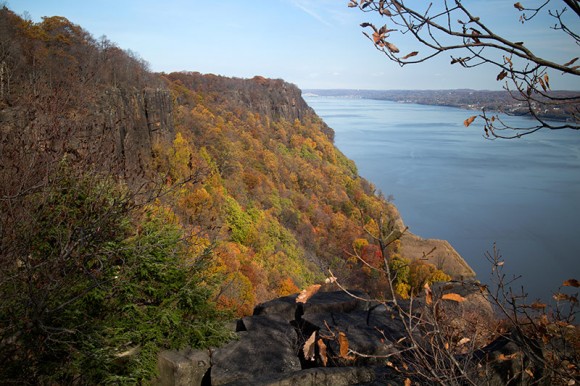 Sweeping views of the huge cliffs of the Palisades and across the river at New York from along the cliffs or below them on a rocky shoreline trail. Good for later season foliage in early November. Hike it.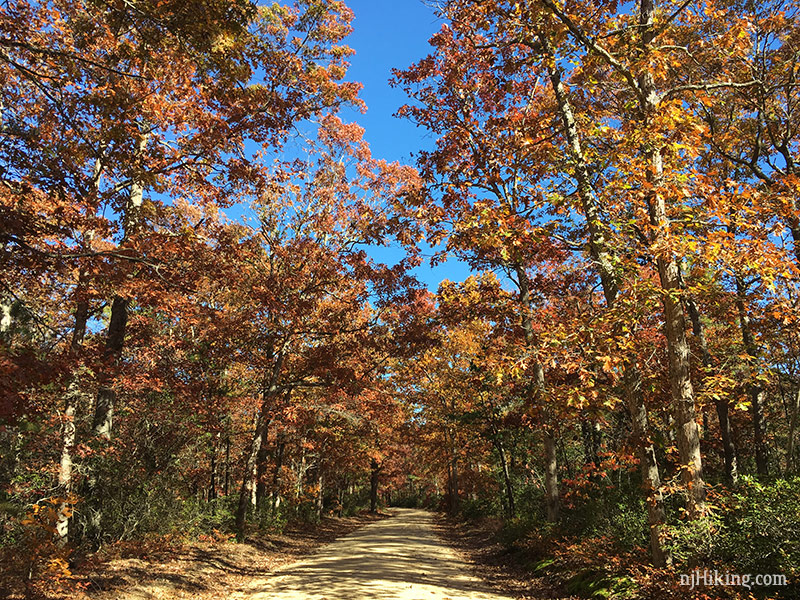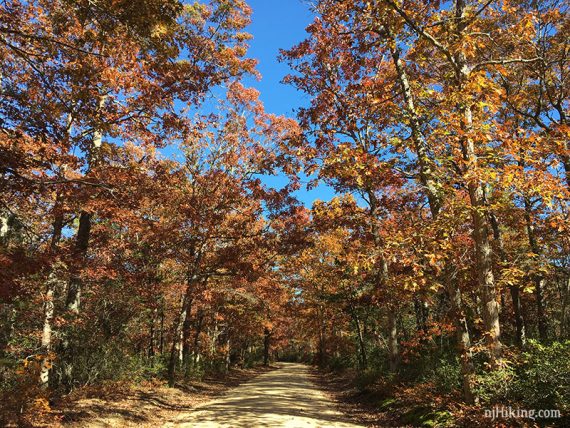 Hike a loop from Lake Nummy using the East Creek trail and sand roads in Jersey's pine barrens. Good for later season foliage in early November. [Cape May County] Hike it.
Bonus "near NJ" hikes:
[Just over the border in New York]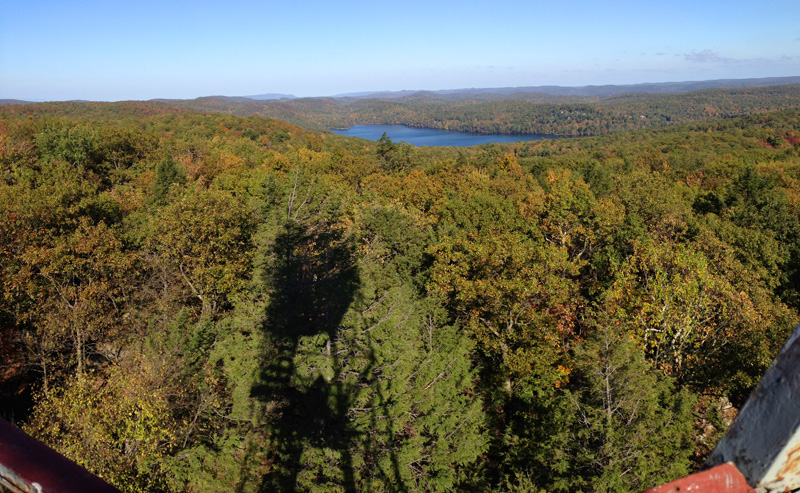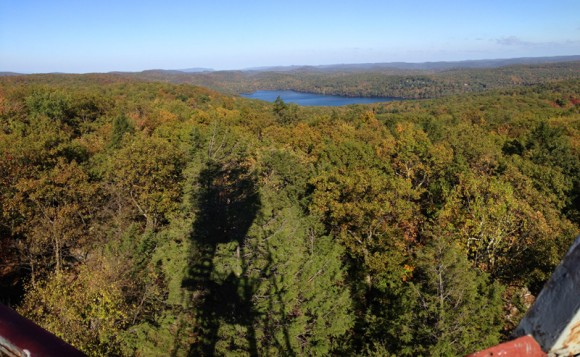 Enjoy big views of Greenwood Lake from Bare Rock and a 360° panorama from Sterling Forest's fire tower. Hike it.
[Just over the border in Pennsylvania]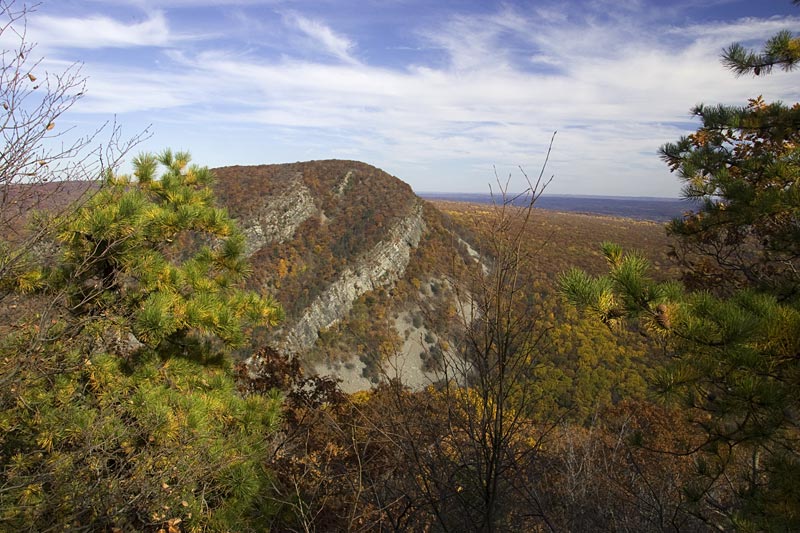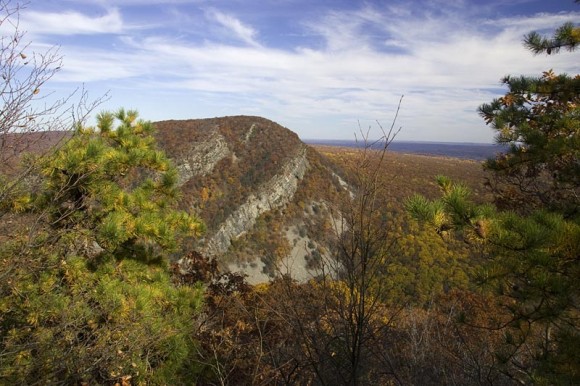 Wonderful view of New Jersey's Mt. Tammany and the Delaware River from this short, steep route. Hike it.
Still want more hike ideas?! Check out the Best Hikes in NJ.