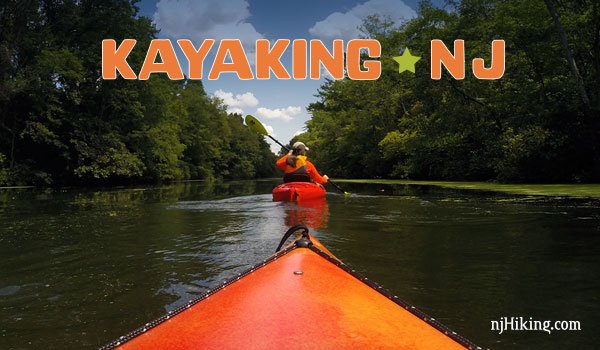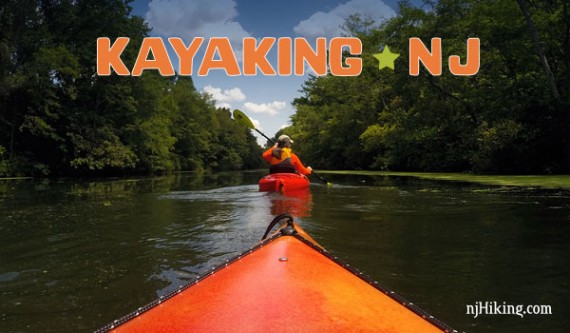 Overview about kayaking in NJ, including some ideas on where to kayak.
While the focus of this site is hiking, many hikers also kayak so we're including info on kayaking in New Jersey.
Kayaking is a fun and relaxing way to be outside when we aren't hiking or biking (and gives our legs a break!).
Where to Kayak in NJ
Check out our guides – plus photos and videos – for kayak spots around Jersey:
Kayaking Guidebook
Our favorite resource for kayaking spots in New Jersey and eastern PA is Quiet Water New Jersey (2010).
This book contains directions, maps, available paddling distance, depth, expected wildlife spotting, and more. It's our main source for choosing paddle locations and offers more in-depth information than our overview pages.
It is available as an online Kindle book but sadly the print version is no longer available – other than used copies that are generally going for absurd prices for some reason.
An option is "AMC's Quiet Water Mid-Atlantic" from 2018 which contains 13 of the 52 ones in the New Jersey-only book.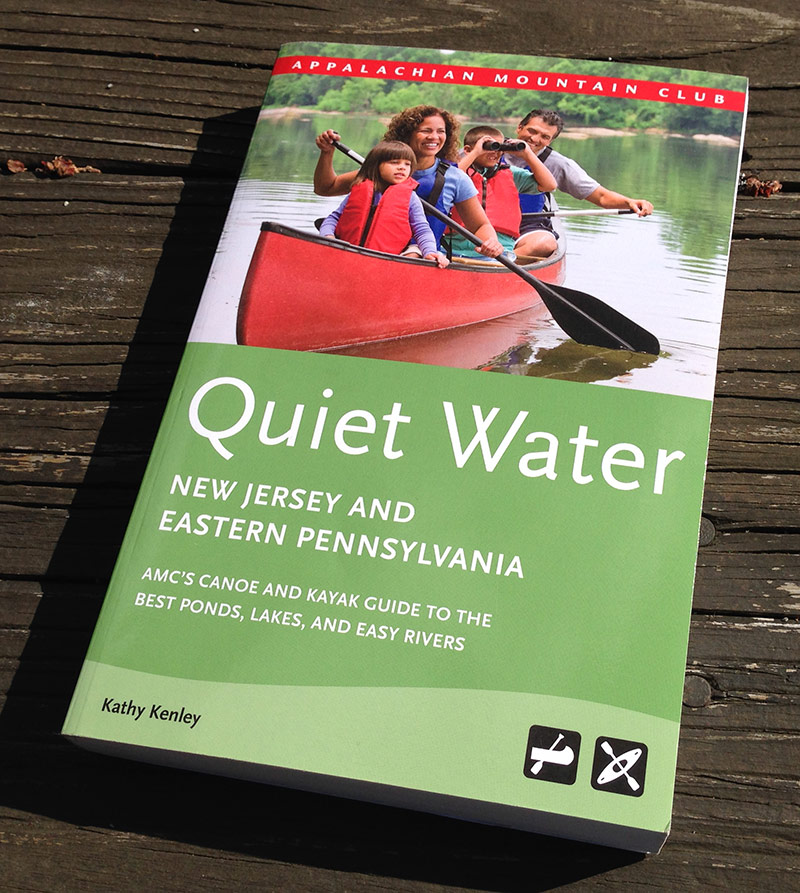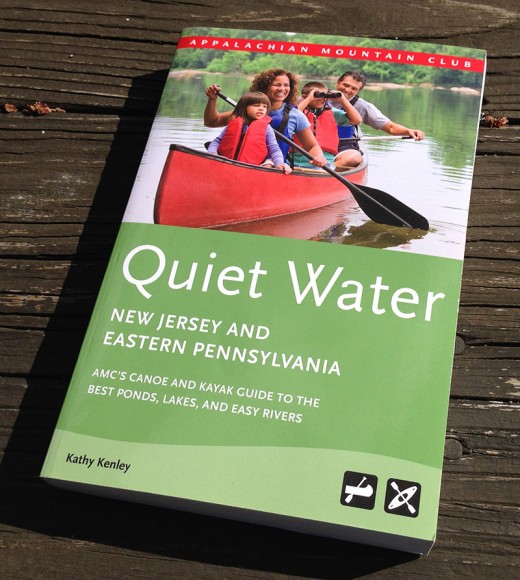 Renting a Kayak
Renting is the better choice for casual/infrequent kayakers. Paying rental fees even several times a season is going to be cheaper and easier than investing in your own gear.
Rentals are often found near most great paddling areas in New Jersey. Check with your local gear shop as many offer kayak rentals, too. There are also outfitters that offer instruction and guided trips.
It's best to rent first and learn how to kayak before even contemplating buying one.
Buying a Kayak
Ready to move past renting or want to kayak more often? Perhaps it's time to buy some toys!
Check out what is involved with buying a kayak.