Some of the best challenging hikes in New Jersey and the surrounding area.
These hikes are either 11+ miles and/or more difficult than the average hike – extra rugged terrain, frequent elevation changes, scrambling etc. Recommended for experienced, fit hikers only!!
"Challenging" is a highly subjective term and depends heavily on each hiker's abilities and experience – keep that in mind as you skim the list below.
We've loosely ordered them by difficulty, and this isn't every possible hard hike in the Jersey area. Many of these hikes are our favorites to train for hiking-focused trips. The goal is an enjoyable challenge and not a suffer-fest.
Use the Kittatinny Trails, North Jersey Trails, Jersey Highlands Trails, and Hudson Palisades Trails map sets to create even longer versions of these – or your own variations.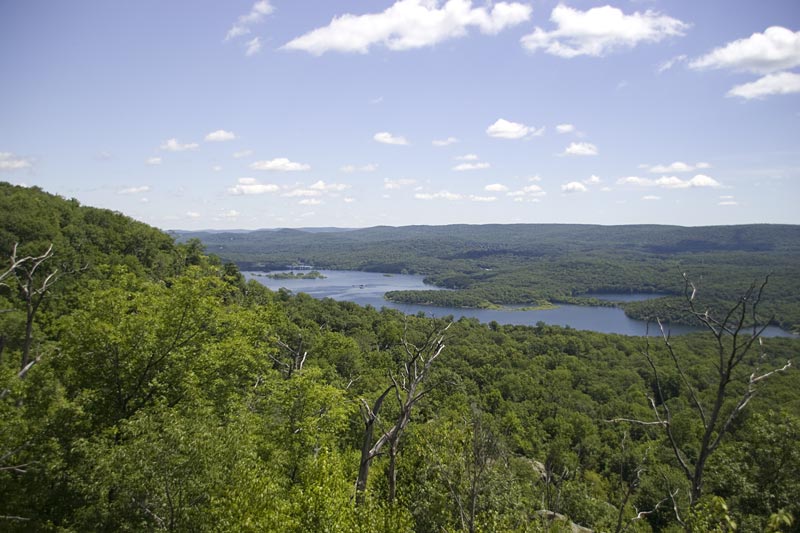 Stonetown Circular
A challenging Highlands loop with outstanding views – and this hike makes you work for them. Climb and descend five mountains while enjoying views of the Wanaque and Monksville Reservoirs.
These mountains certainly aren't tall – but they will seem like it as you go up and down, repeatedly. Some scrambling. 10.4 miles.
---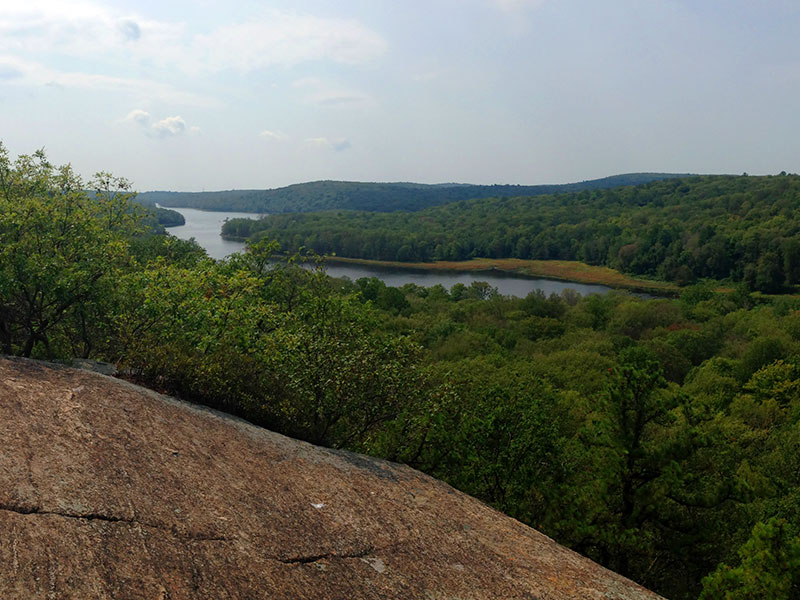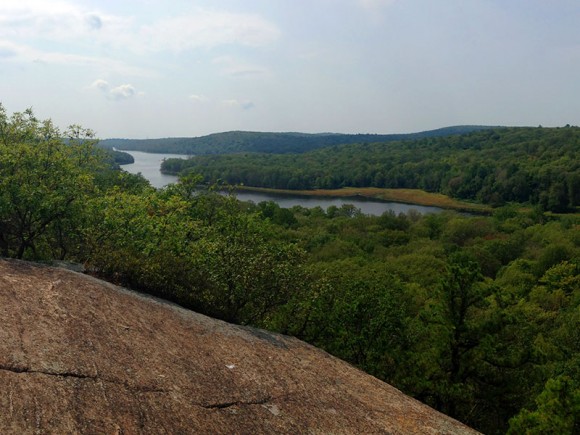 Splitrock Reservoir
Challenging loop around Splitrock Reservoir with views of the reservoir and Misty Pond from Indian Cliffs. It's challenging in distance/terrain with relentless minor elevation changes and is one of the most difficult hikes in NJ. 11.2 miles.
---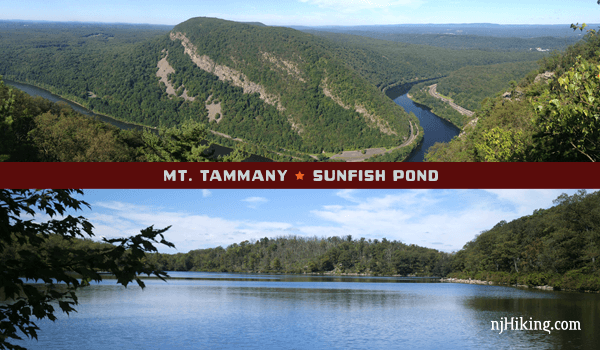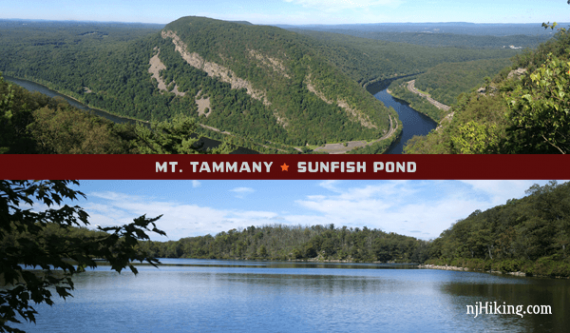 Mt. Tammany and Sunfish Pond
Steeply climb to the summit of Mt. Tammany (1527′) for amazing views over the Delaware Water Gap.
Then follow the Kittatinny ridge along a fire road before heading over to beautiful Sunfish Pond, a glacial lake 1,000 feet above the surrounding area. Return is via the scenic Dunnfield Creek Trail. 11.3 miles.
---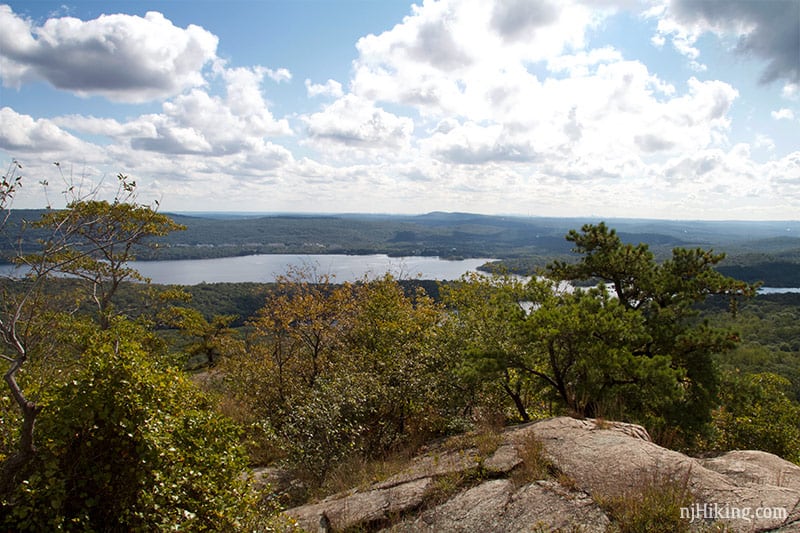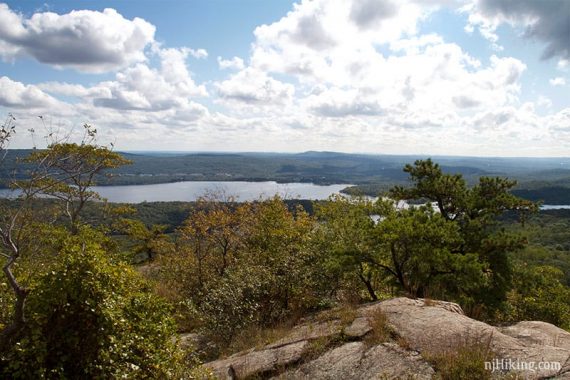 Wyanokie High Point, Carris Hill, Buck Mountain
Rugged, hilly route to Wyanokie High Point, Carris Hill, and Buck Mountain that includes lots of views of the New Jersey Highlands and the NYC Skyline, Chikahoki Falls, and a little scrambling. 8.1 miles.
---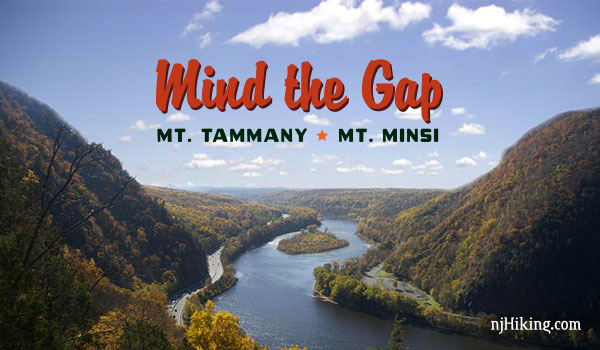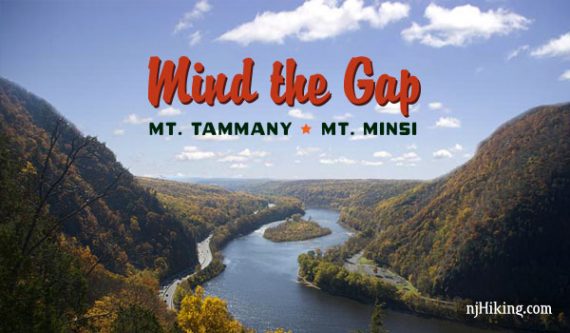 "Mind the Gap" – Mt. Tammany and Mt. Minsi in One Day
This challenge combines two classic hikes in the Delaware Water Gap, and lets you see the Gap from both summits in one day. Outstanding views on each trail.
At Minsi's summit, see where you've been on Tammany's summit and vice versa. It's not the distance on these hikes – it's the steepness. 8.6 or 12.2 miles total.
---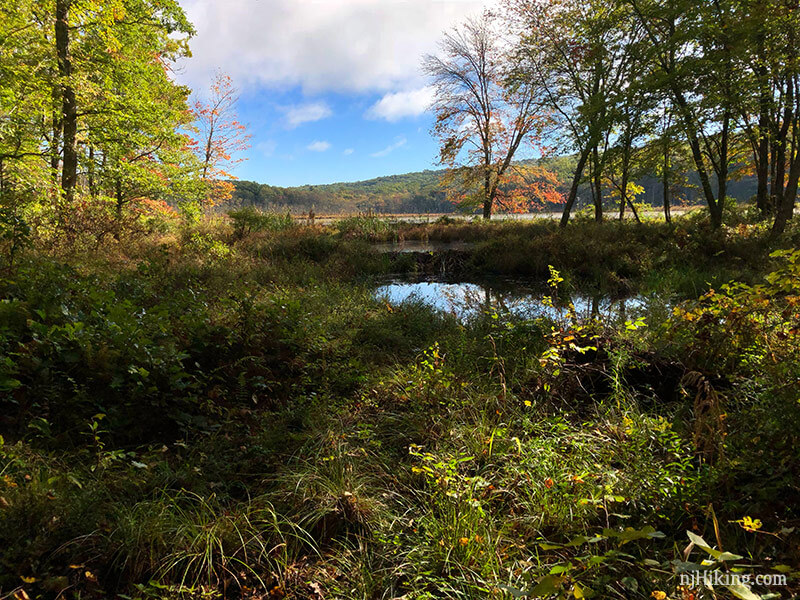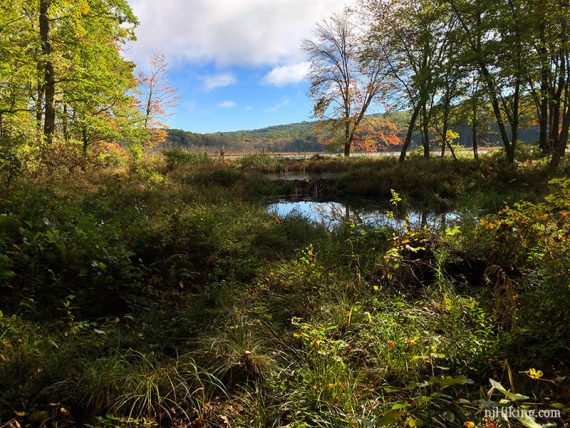 Blue Mountain Loop
An enjoyable, relatively level trek through an attractive forest using new and existing trails to enable a 17-mile circuit of Stokes State Forest. Challenging only in length.
Our route guides use the Tinsley Trail to bisect the trail into two loops, but just keep following those blue blazes to do the whole thing.
Start at the park office end of the loop with our Blue Mountain Loop Lower Guide or in the middle with our Blue Mountain Loop Upper Guide. 8.7 or 11.0 or 17.0 miles.
---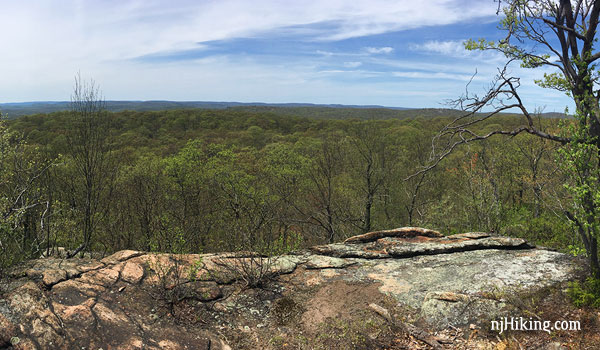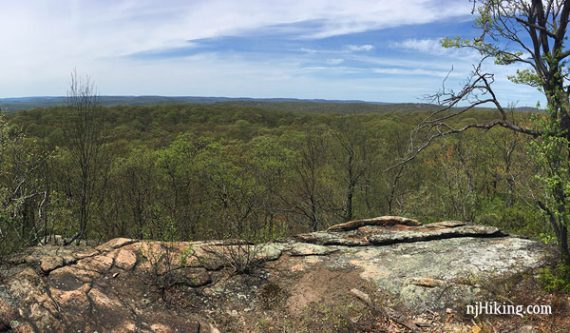 Seven Hills, HTS, Raccoon Brook, Pine Meadow
Plenty of viewpoints, hills, and scrambling plus Pine Meadow Lake, just over the NJ border in Harriman State Park, NY.
We created this longish route specifically to practice technical downhill scrambling (not my favorite thing) as prep for a hiking trip. 9.7 miles.
---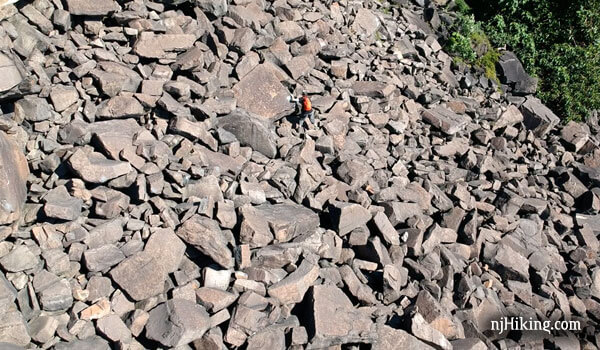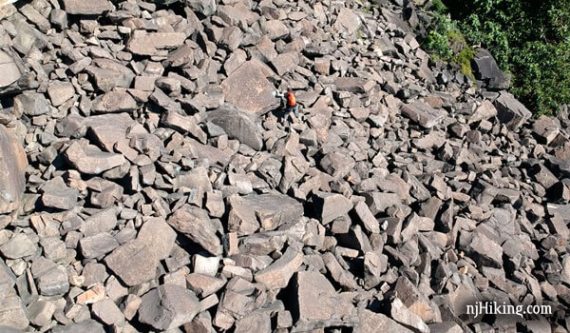 The Giant Stairs
Scramble over the Giant Stairs while enjoying views over the Hudson River into New York. Challenging due to having nearly a MILE of scrambling over large boulders.
Very steep down and back up from the Shore Trail. Miles of trail available in this park to make a longer hike. 4.3 miles, or longer.
---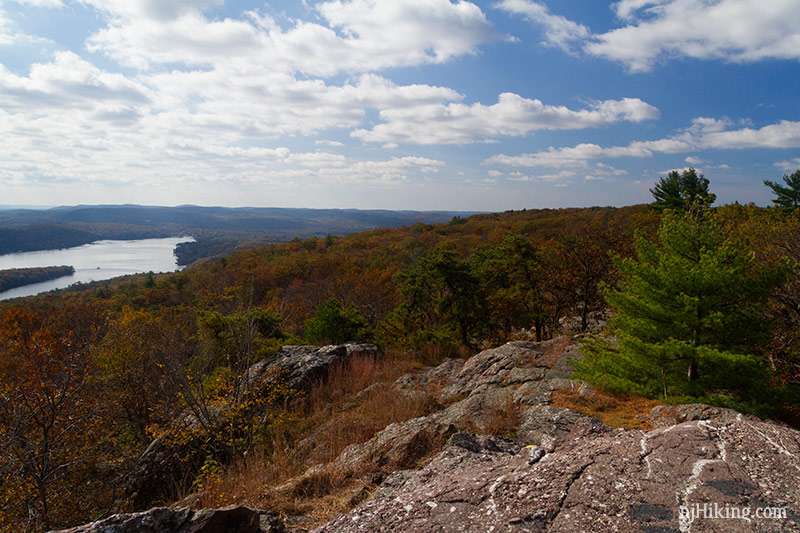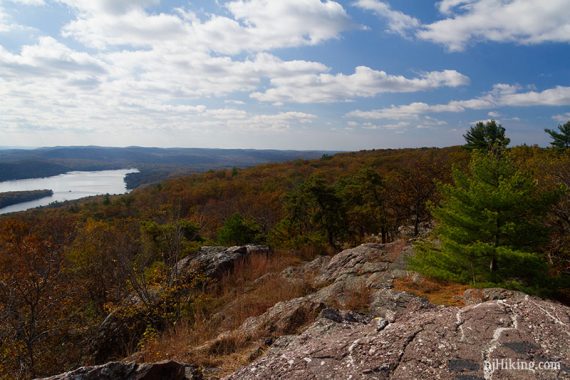 Bearfort Mountain – Surprise Lake via State Line
Fantastic views of Greenwood Lake, the surrounding area, and Surprise Lake, and a short jaunt on the Appalachian Trail into New York on Bellvale Mountain. Challenging due to multiple rock scrambles. 7.3 miles.