The top 10 most popular hikes in New Jersey, ranked by visitor traffic to njHiking.com!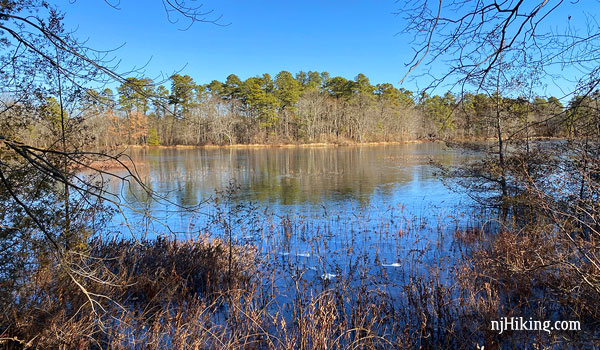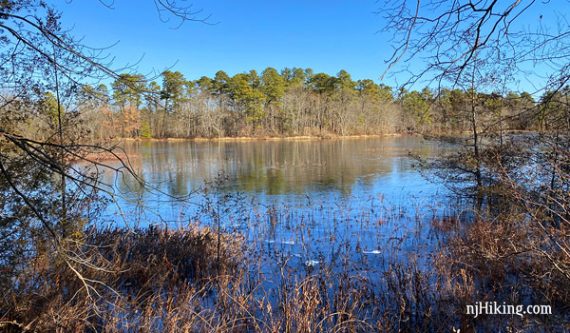 #10 – Black Run Preserve
Hike easy, sandy trails through pretty pine forest, wetlands, and bogs. Burlington County, NJ.
---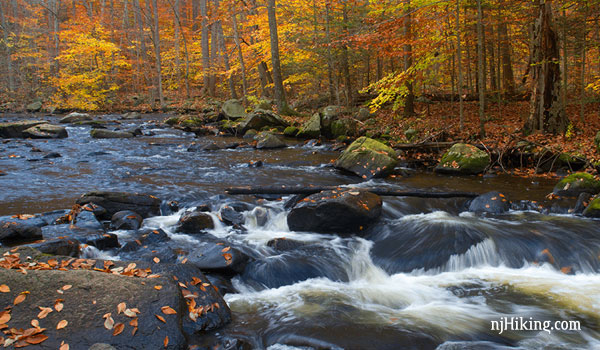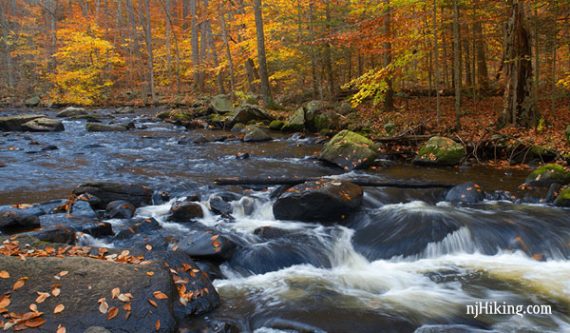 #9 – Hacklebarney
Gorgeous park that has the Black River as it's centerpiece and is stunning in the fall. Morris County, NJ.
---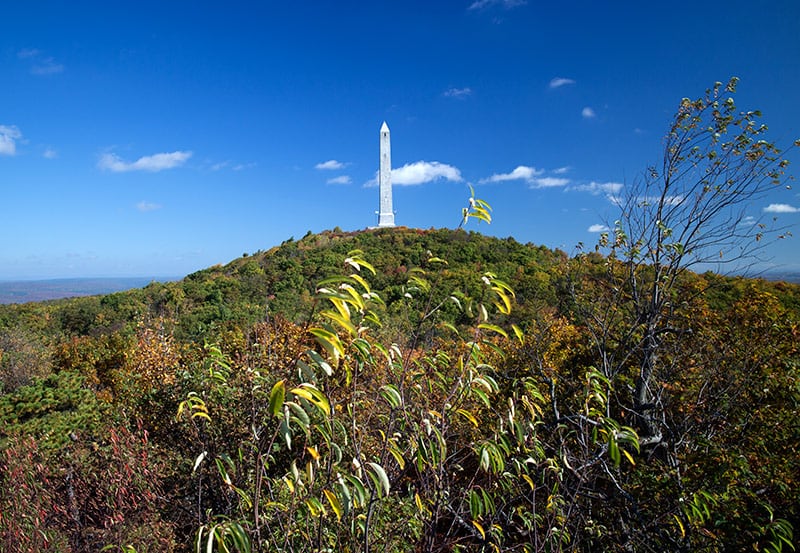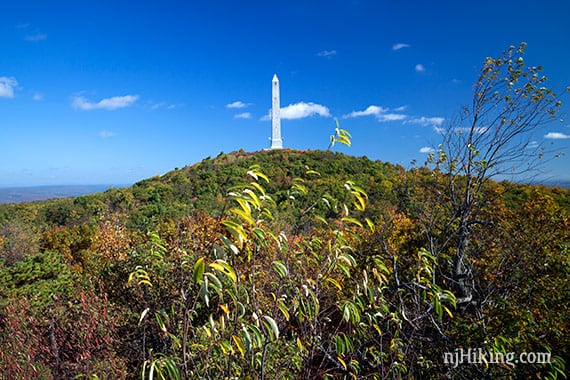 #8 – High Point – Monument Trail
Hike to the highest elevation in the state of New Jersey – 1803' – and climb the monument's 220 stairs for a view of the surrounding areas. Sussex County, NJ.
---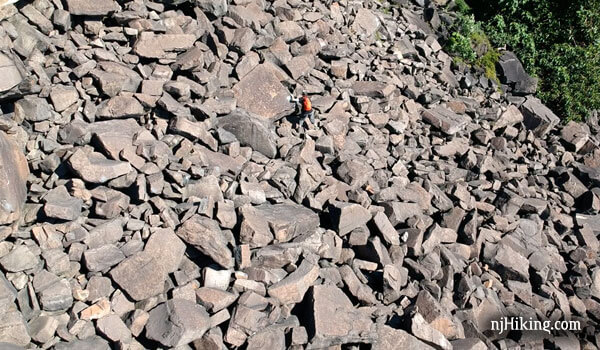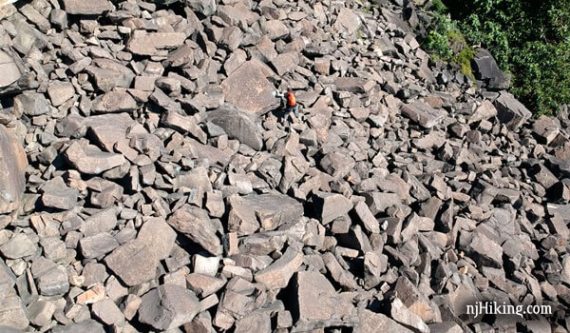 #7 – The Giant Stairs
Enjoy views from Jersey's Palisades over the Hudson River of the New York skyline and tackle a unique rock scramble.
While popular, this hike is challenging and is not everyone's cup-of-tea. Bergen County, NJ.
---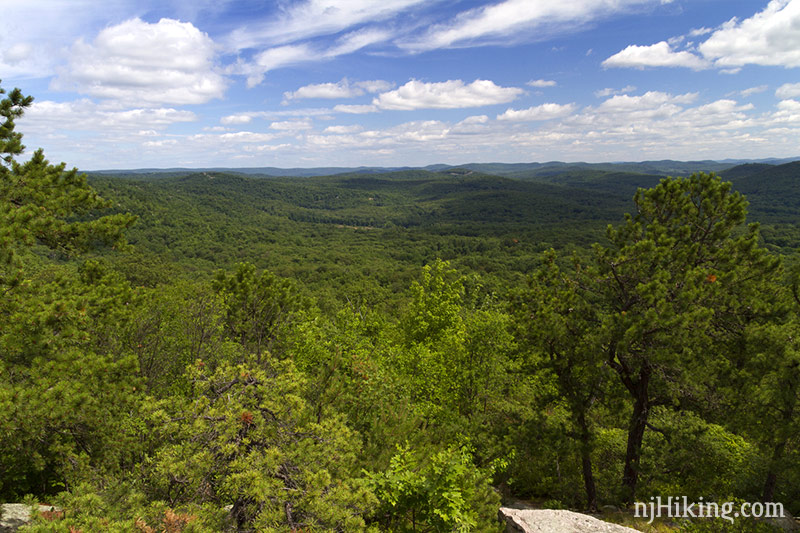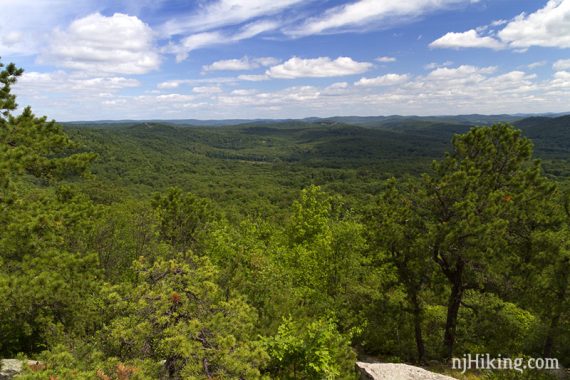 #6 – Wyanokie High Point
This route takes in Chikahoki Falls, Otter Hole, and an awesome viewpoint at Wyanokie High Point. Enjoy 360° views of the area, including NYC on a clear day. Passaic County, NJ.
---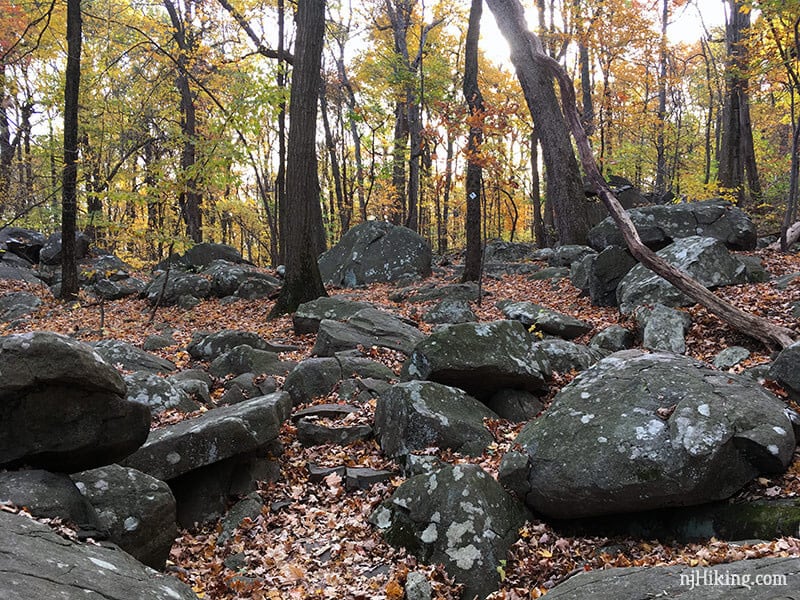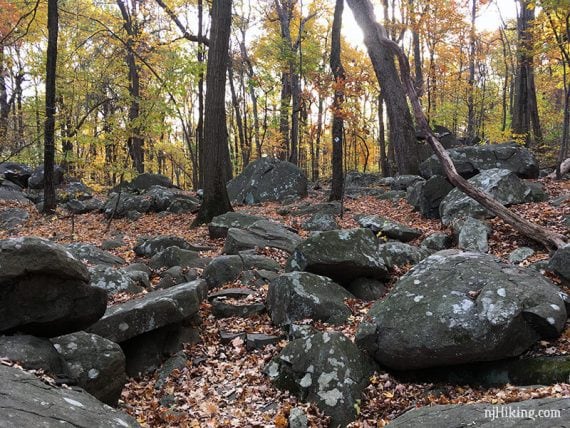 #5 – Sourland Mountain
Easy to moderate hiking over boardwalks and through the boulders of Devil's Half Acre and Roaring Rocks. Somerset County, NJ
---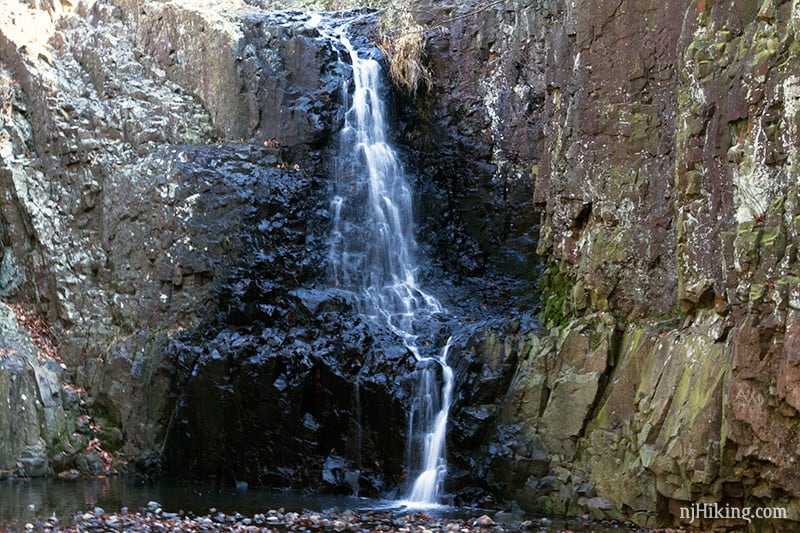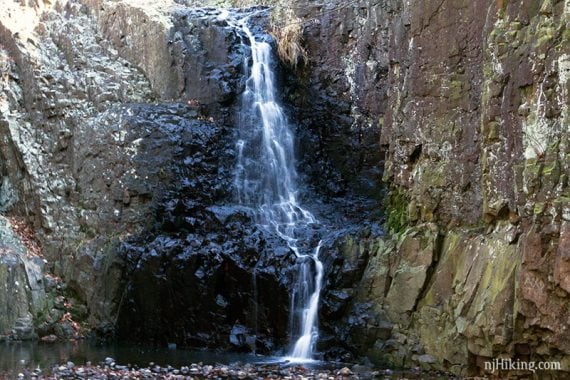 #4 – South Mountain – Hemlock Falls
Moderate hike that takes in a viewpoint from historic Washington Rock, Hemlock Falls, and the Rahway River. Essex County, NJ.
---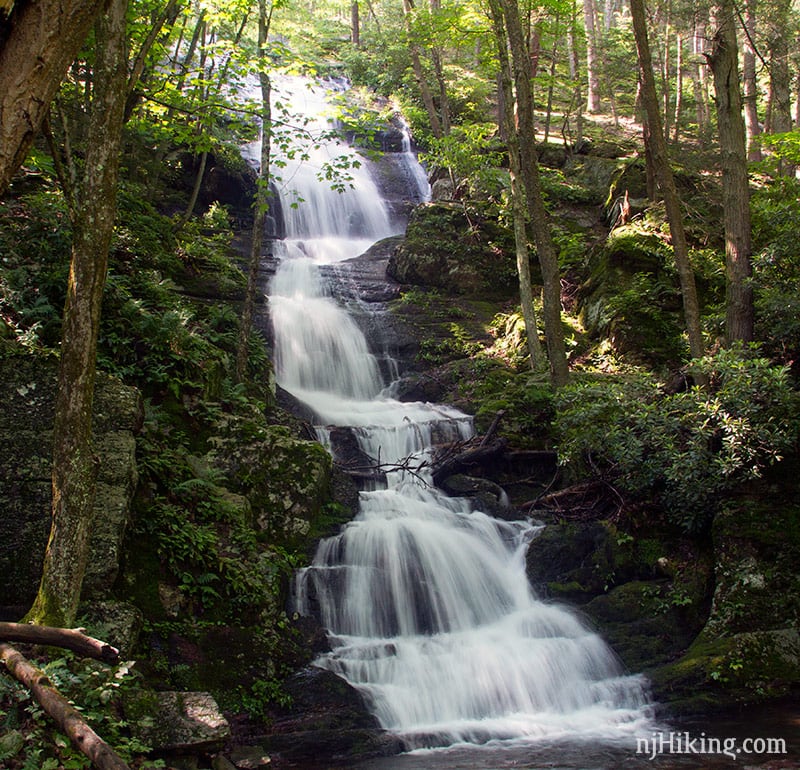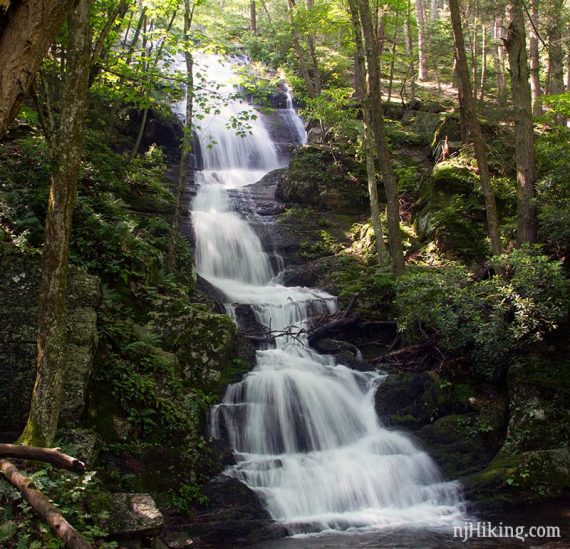 #3 – Buttermilk Falls
This route starts at NJ's highest waterfall, Buttermilk Falls. Head steeply uphill to meet up with the Appalachian Trail.
Continue to Crater Lake and on to Hemlock Pond. Sussex County, NJ.
---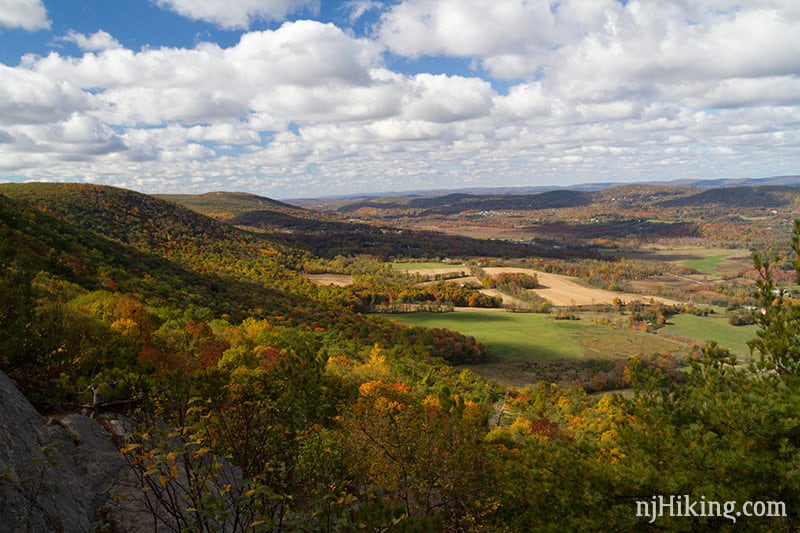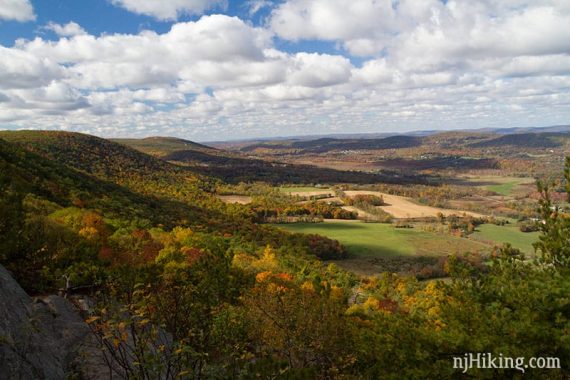 #2 – Stairway to Heaven
Hike boardwalks, a suspension bridge, hardwood forest, fields of wildflowers, train tracks, a cow pasture, a boulder field.
Then steeply climb the "Stairway to Heaven" to one of the best viewpoints in New Jersey, Pinwheel Vista. Sussex County, NJ.
---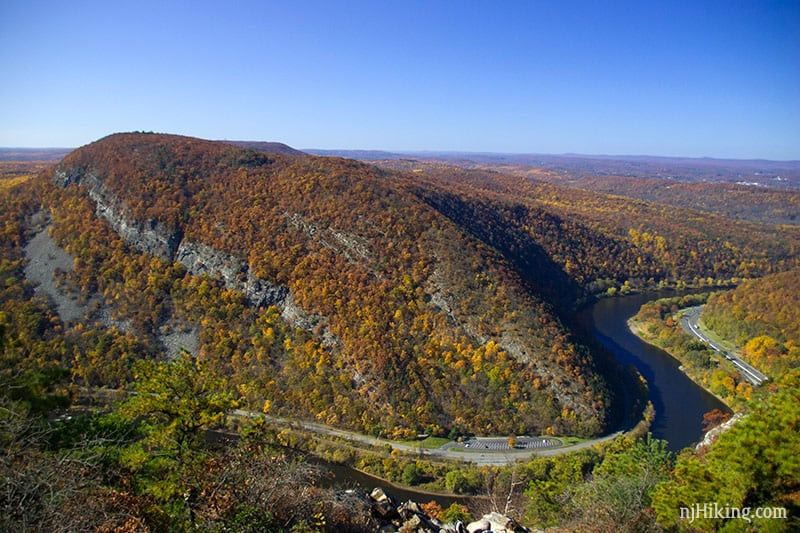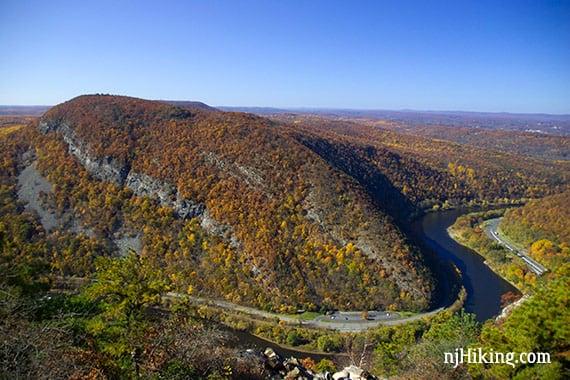 #1 – Mt. Tammany
The trail heads steeply uphill to a fantastic overlook of the "Gap" – the break in the Kittatinny Mountains that was carved by the Delaware River.
Great views of the surrounding area and Mt. Minsi across the way. Warren County, NJ.
Need even more hike ideas?! Check out the Best Hikes in NJ.