Snowy owls from Canada sometimes come as far south as coastal New Jersey.
Snowy owls normally stay further north and we'll only get a few in Jersey.
Some years there are "irruptions" where unusually high numbers go further south in search of food. The last big influx was in 2013.
2017 was the first time snowy owls were caught in New Jersey and fitted with electronic trackers.
These two photos were taken there on December 26th, 2018 (from a distance, using a long lens).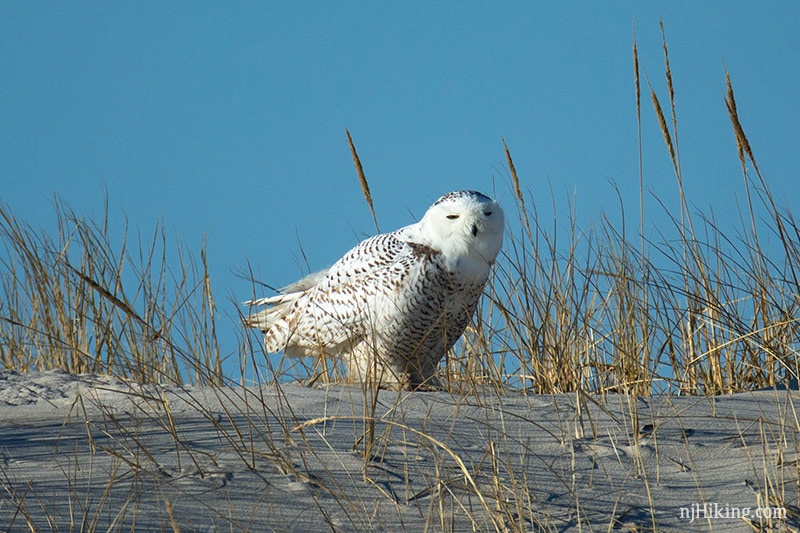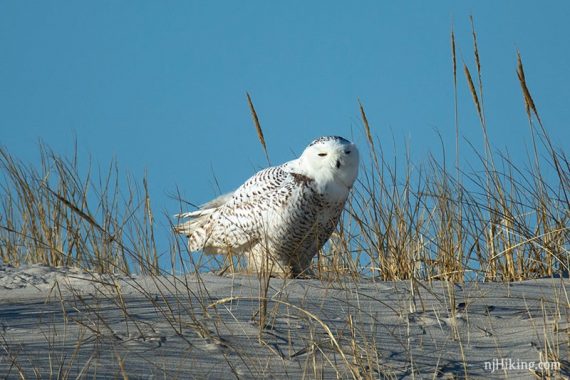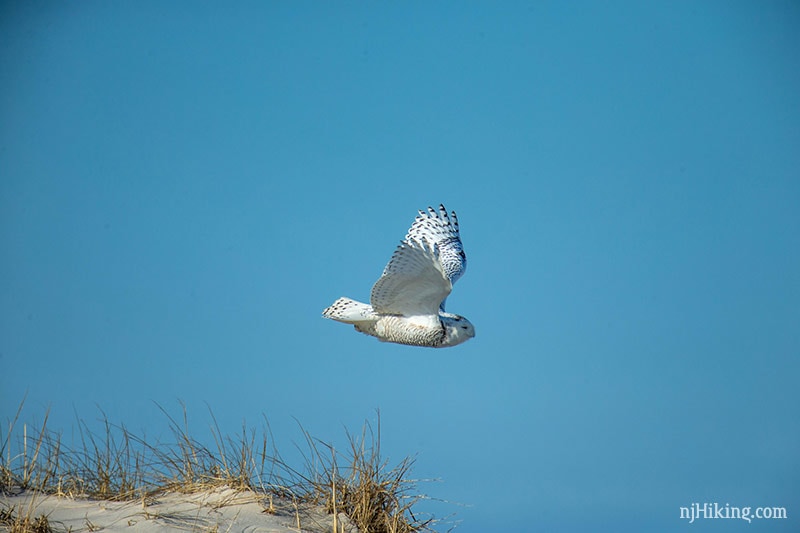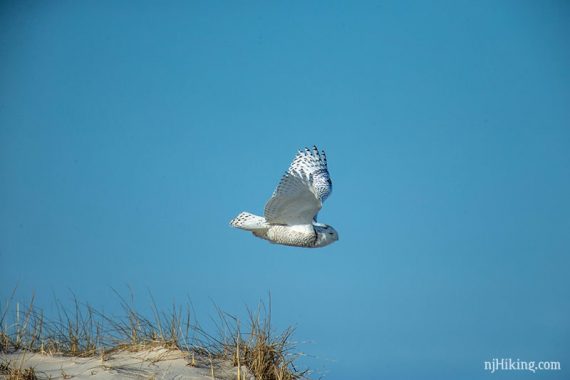 Where to spot Snowy Owls in NJ
Open coastal areas such as Island Beach State Park, Edwin B. Forsythe NWR, Cape May Lighthouse area, Sandy Hook, and Barnegat Light are good areas to try to spot one.
The exact location of an owl is not generally posted online to protect the birds. Project SNOWstorm shows the locations of tagged birds on an interactive map (information is not real-time).
The ones tagged in New Jersey in 2017 were named "Island Beach", "Lenape", and "Higbee".
Non-real time general locations are also available on eBird's Snowy Owl Spotting list. Sort by state and scroll to New Jersey.
Want to get in a hike too?
We've got hike guides for Island Beach and Forsythe NWR.
If you spot a snowy owl…
It's VERY important not to disturb an owl. Keep your distance and do not feed an owl, ever. The owls can be very naive around people and let them get too close.
Be sure to check out Snowy Owl Etiquette.
Currently…
As of 1/16/20, owls have been spotted in Island Beach State Park.
More Photos…
These were taken along the New Jersey shore during several weeks in December 2017 and January 2018, using a very large telephoto lens in order to get this close.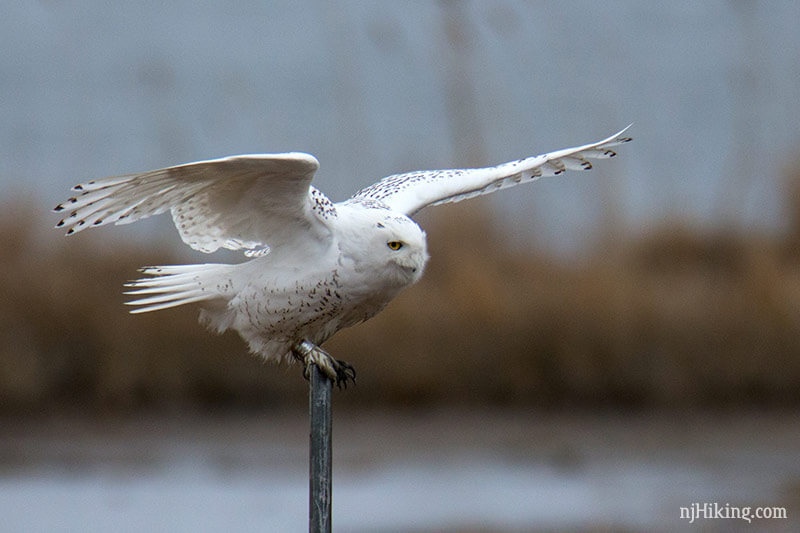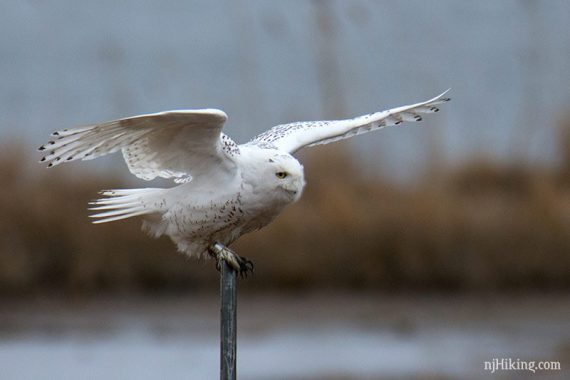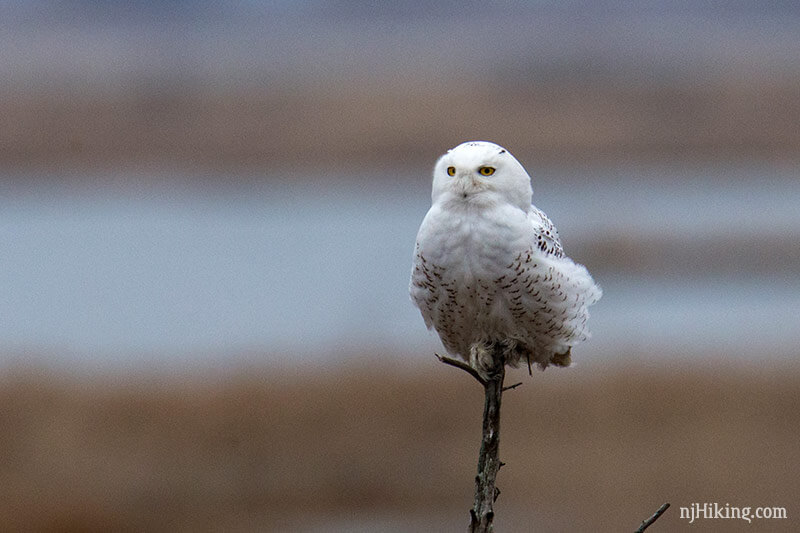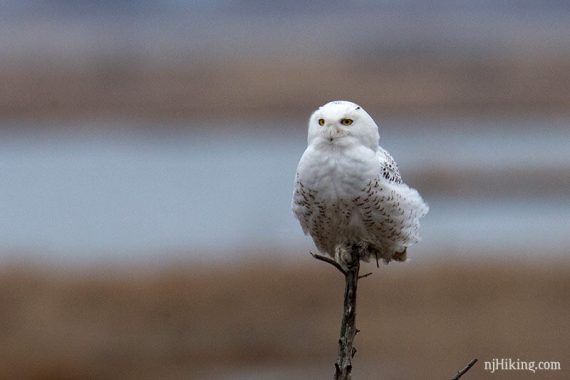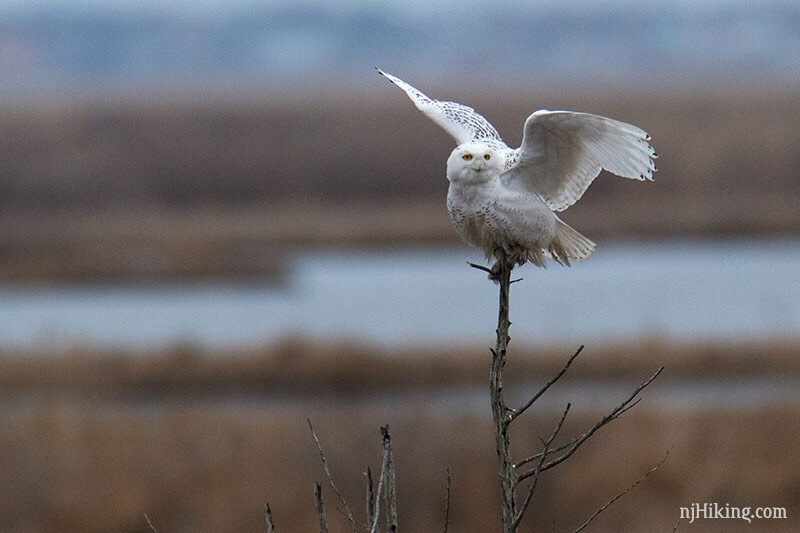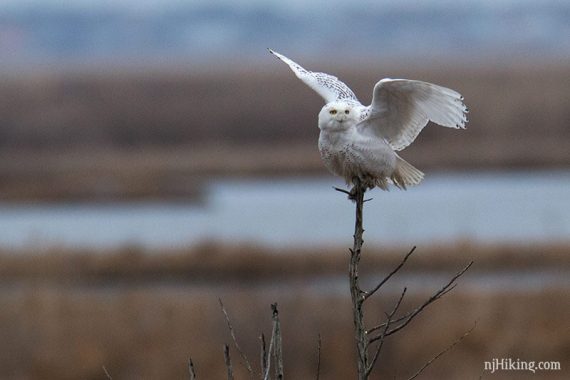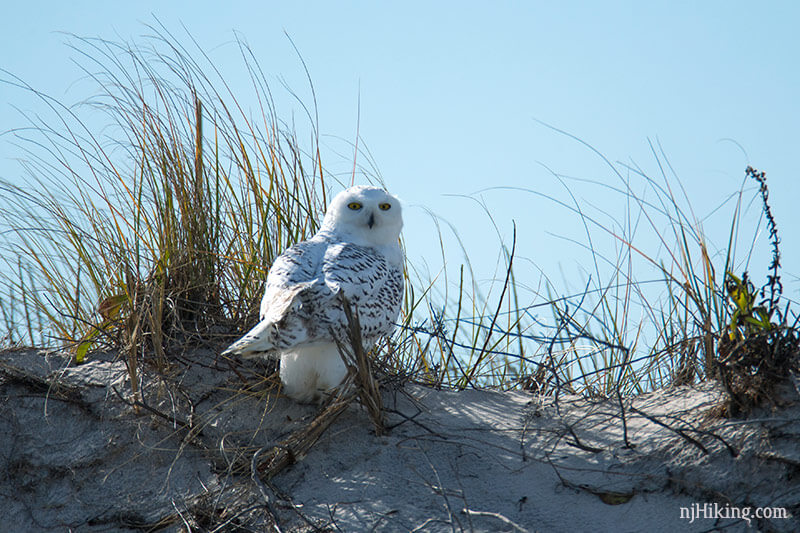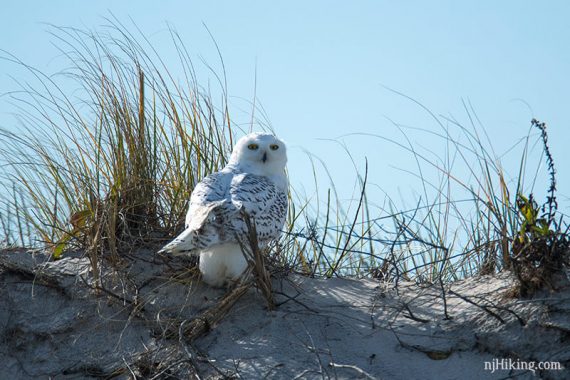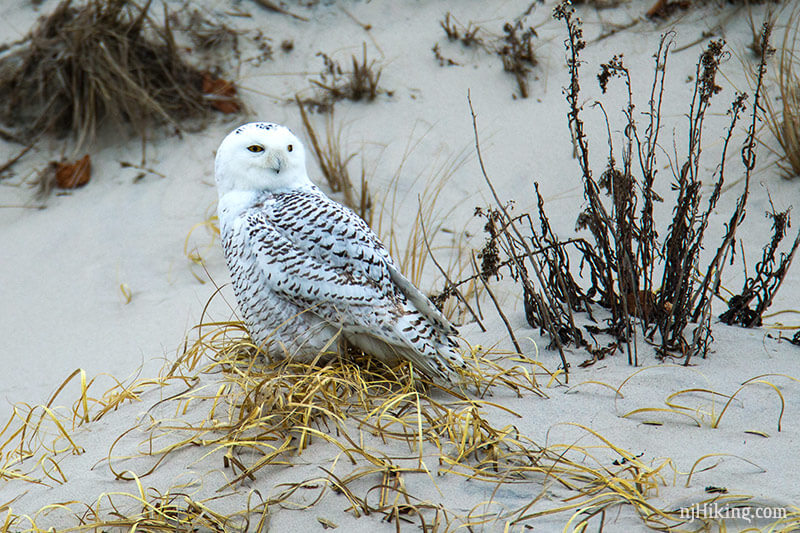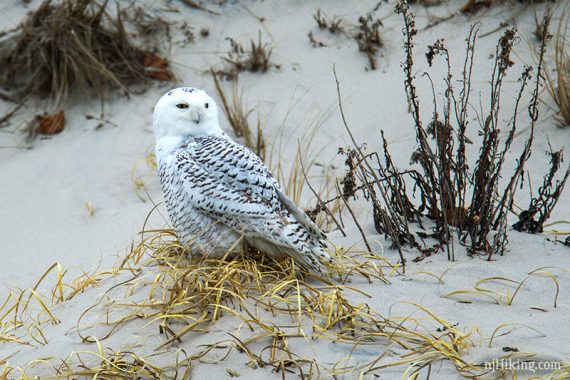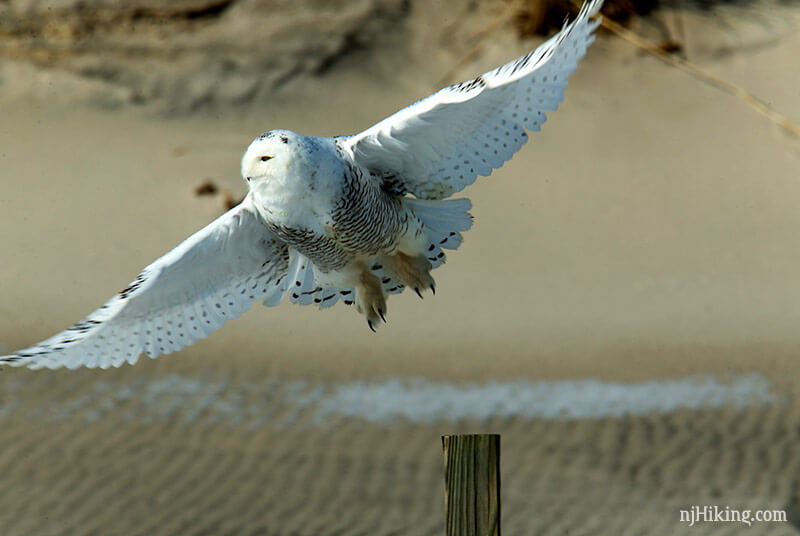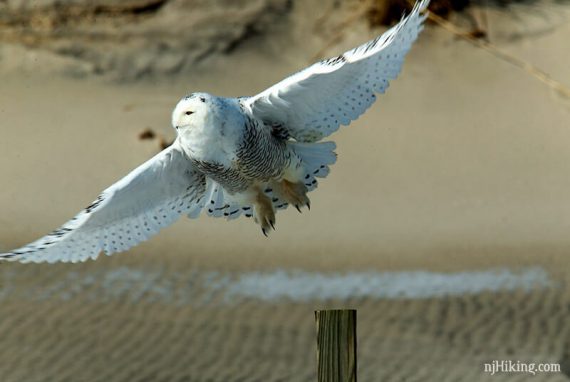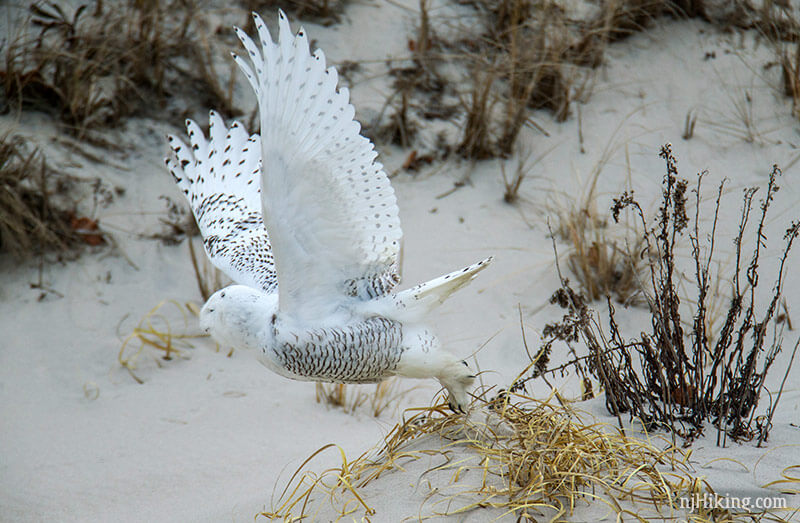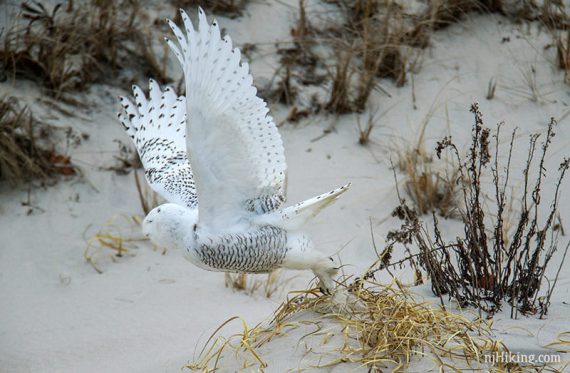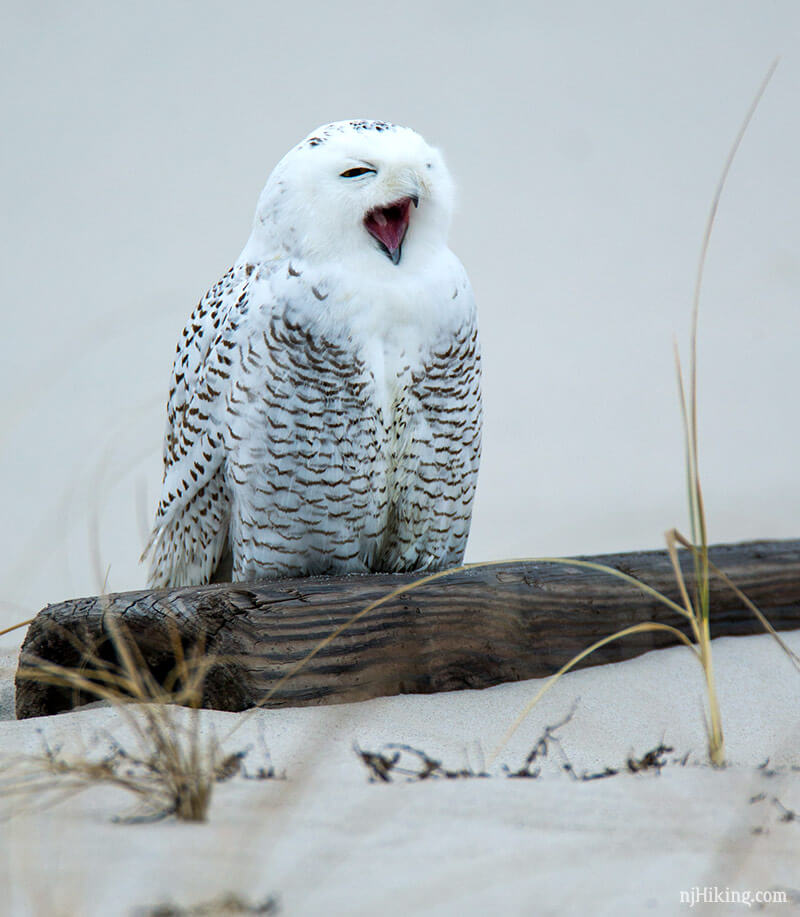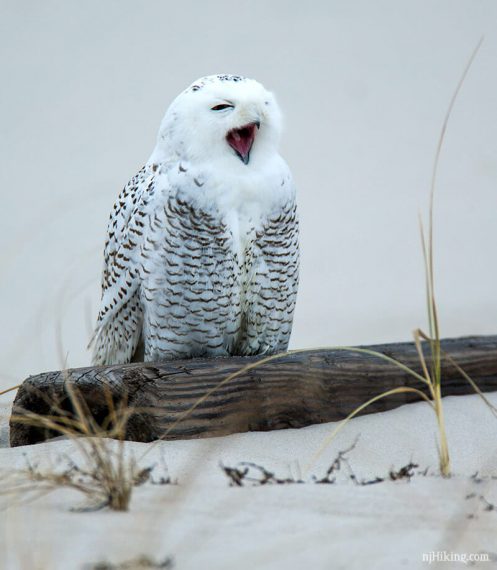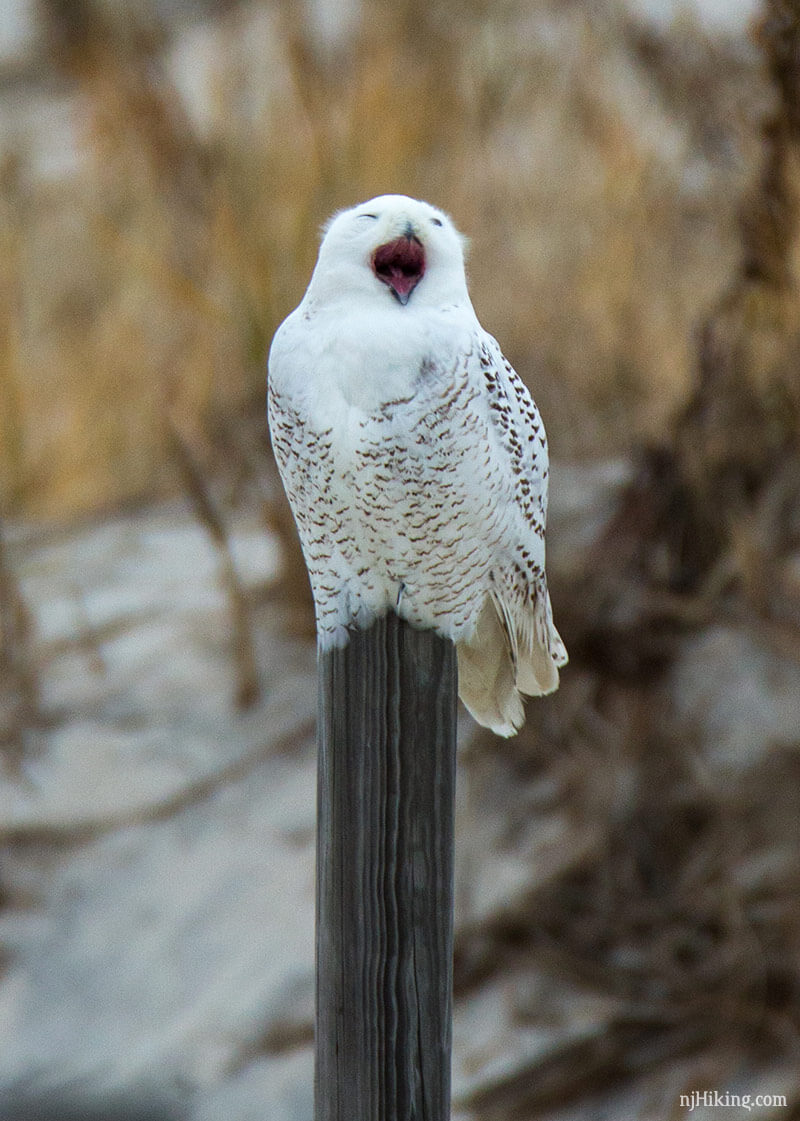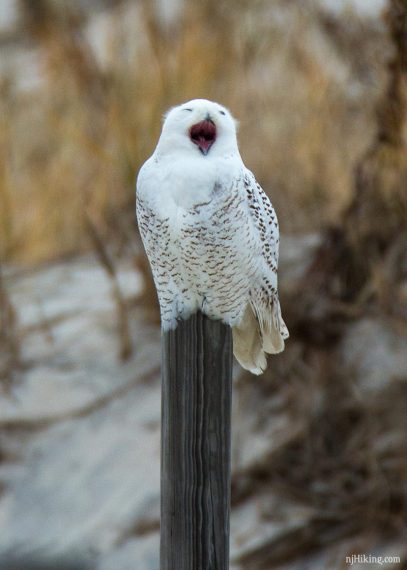 ---
For further reading…