Some of the best New Jersey hikes with waterfalls are listed below. For best results, do these hikes in the spring or after a recent heavy rain for maximum water flow.
View more waterfall hikes on this site, and for a book with hikes to waterfalls in New Jersey, Pennsylvania, and Maryland check out "Waterfalls of the Mid-Atlantic States".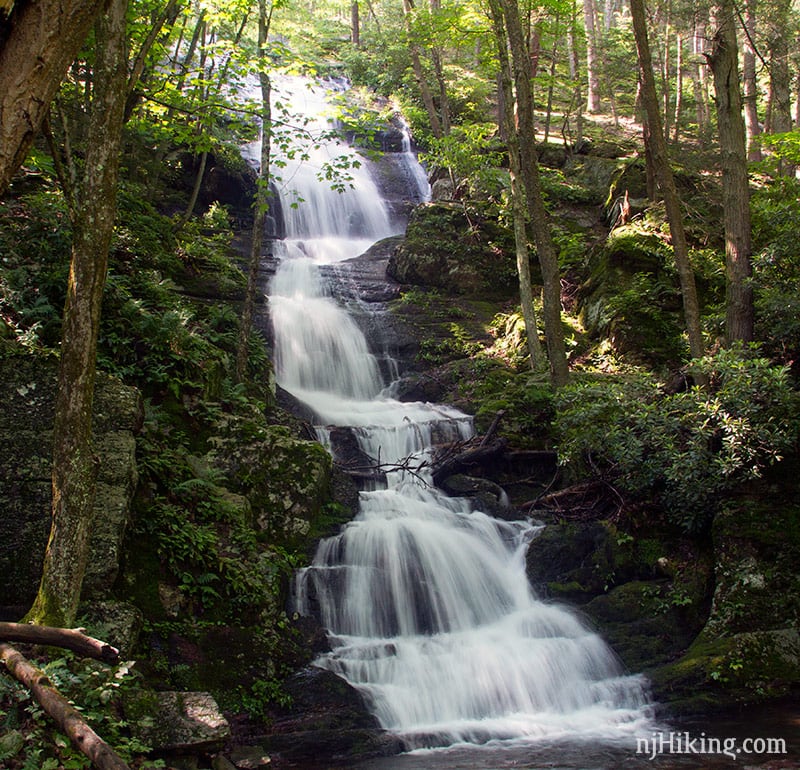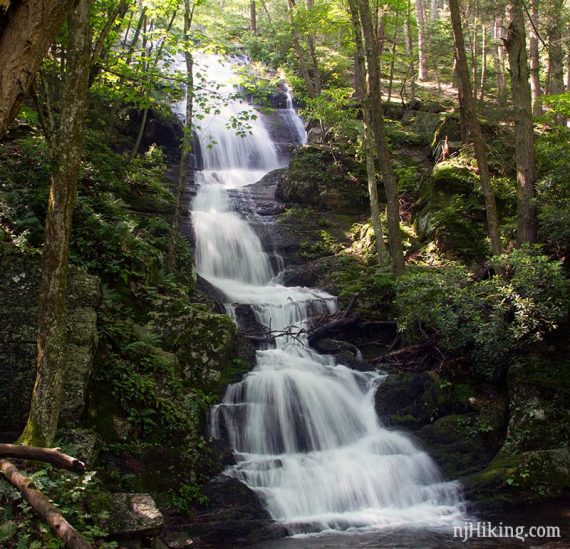 Visit NJ's highest waterfall plus Crater Lake and Hemlock Pond. The falls require no hiking to see it, but elaborate stairs can be climbed to get other views. To make a longer hike, head steeply uphill and on to Crater Lake and Hemlock Pond or visit nearby Tillman Ravine for a short waterfall hike. [Layton, Sussex County, NJ] Hike Buttermilk Falls.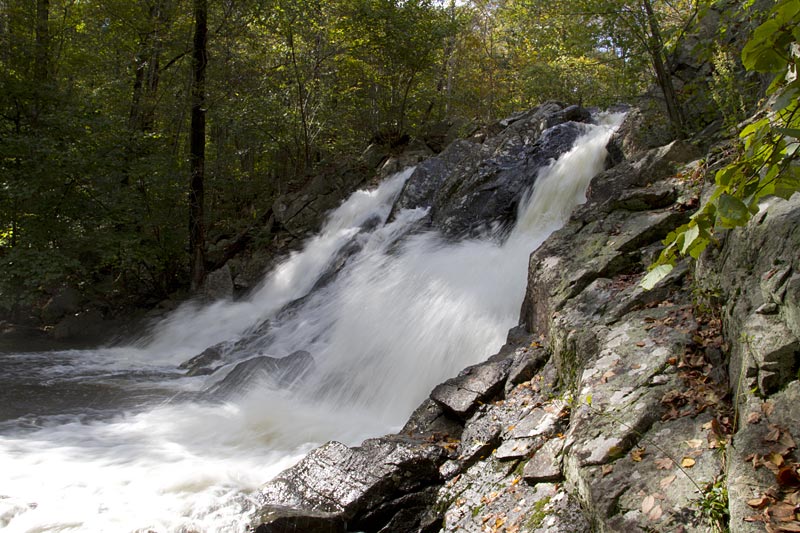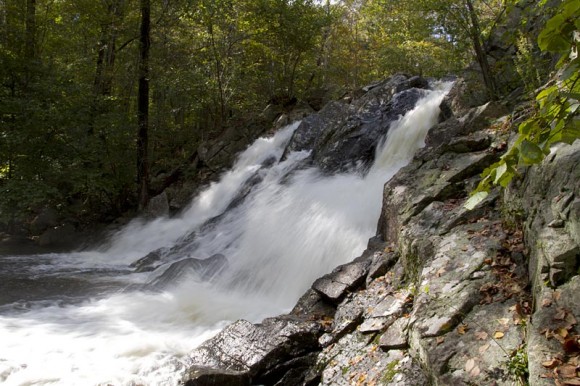 Chikahoki Falls can be found in Norvin Green State Forest, in the Jersey Highlands. This route takes in Chikahoki Falls, Otter Hole, and an awesome viewpoint at Wyanokie High Point with 360° views of the area, including NYC on a clear day. [Ringwood, Passaic County, NJ] Hike Chikahoki Falls.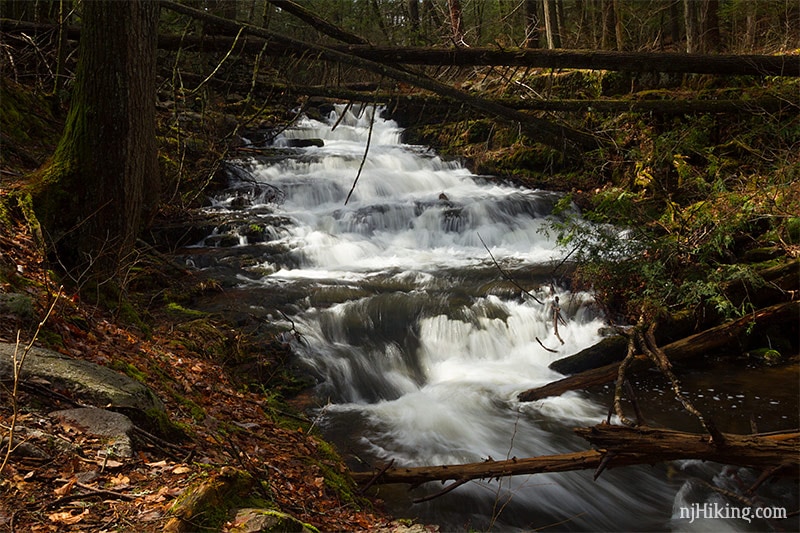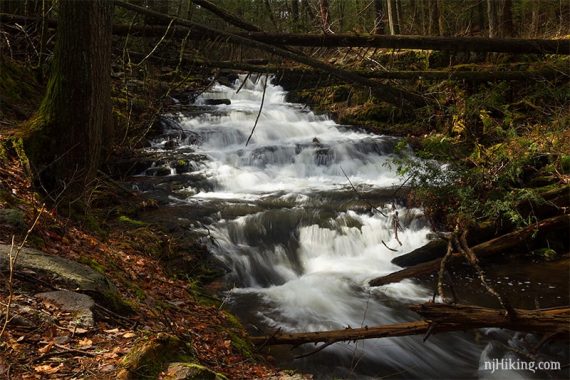 Two pretty waterfalls – one stepped and the other angled – in an easy mile hike. Extend the route to 3.8 miles with the Silver Mine trail or longer with other trails in Stokes State Forest. [Sandyston, Sussex County, NJ] Hike Stony Brook Falls.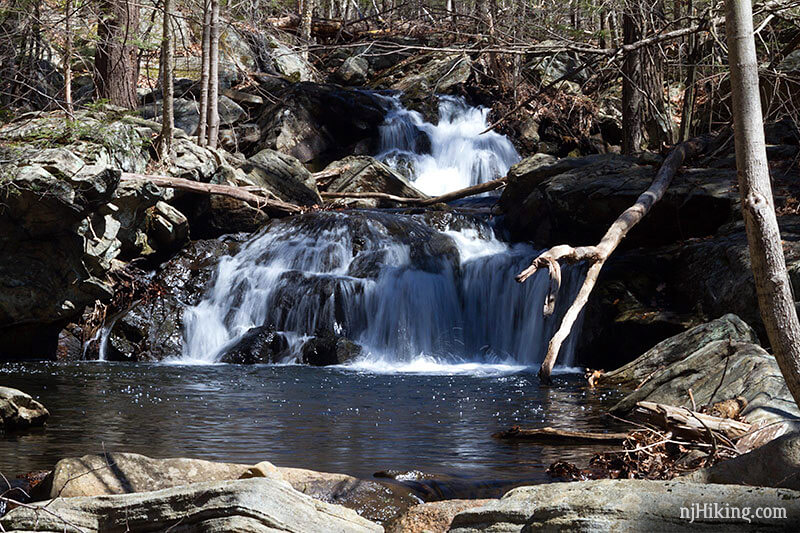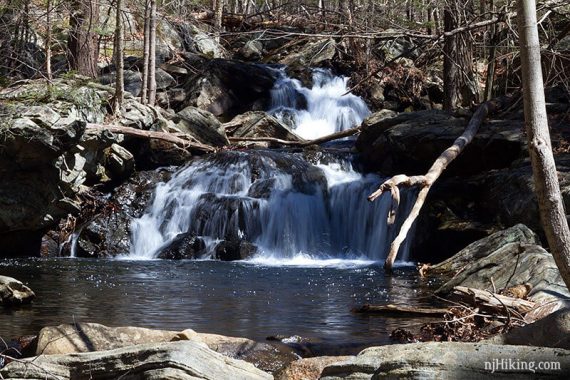 Nice, large cascades can be found on Apshawa Brook. Enjoyable hike that includes scenic views over the Jersey Highlands and Butler reservoir, plus waterfalls, a dam, and ruins. [West Milford, Passaic County, NJ] Hike Apshawa Falls.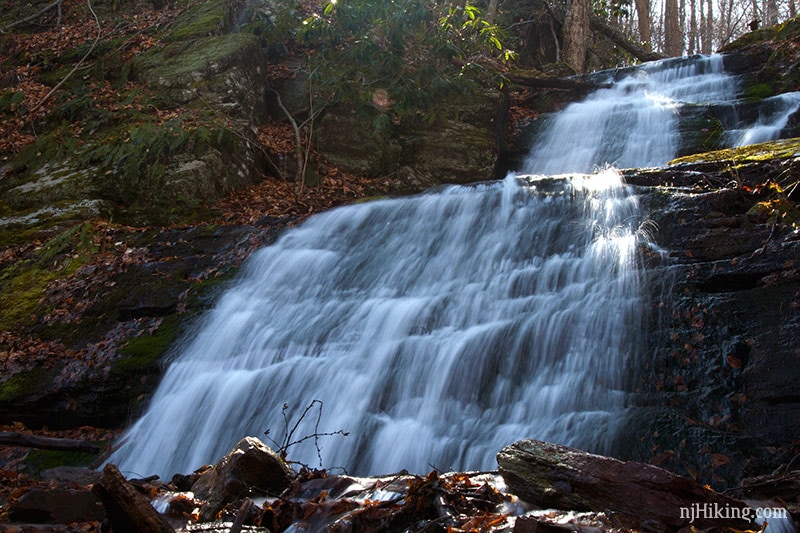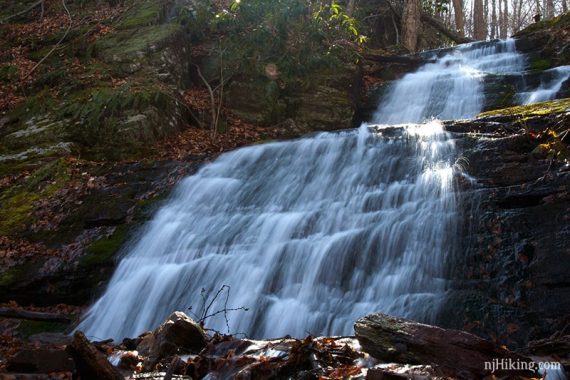 Laurel Falls can be accessed by a short walk from Old Mine Road in Worthington State Forest or done as part of a loop up to Sunfish Pond. [Columbia, Warren County, NJ] Hike Laurel Falls.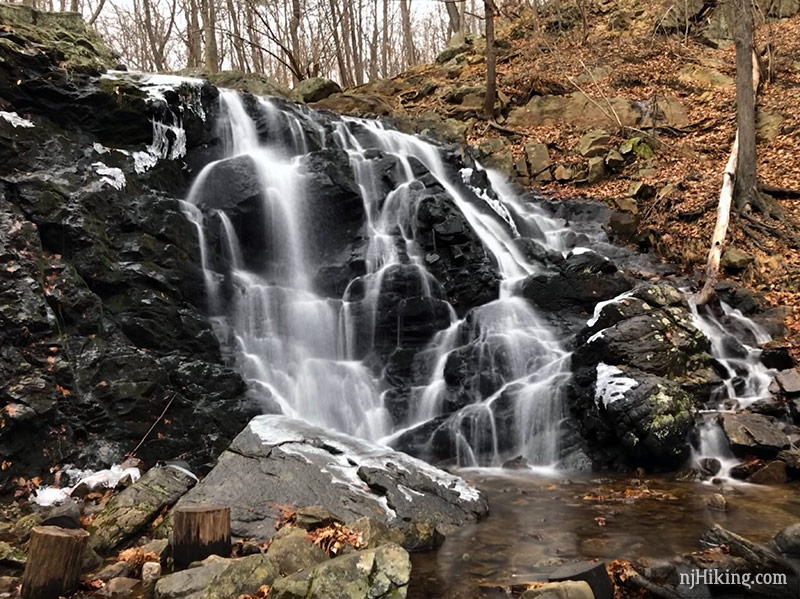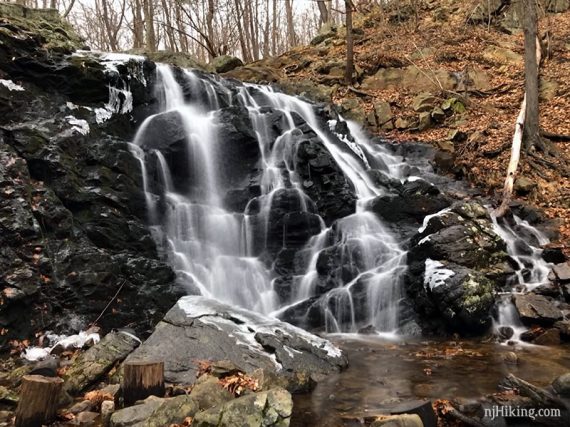 Short, easy hike to get to this pretty waterfall or visit it as part of a longer loop hike in this popular park. [Mahwah, Bergen County, NJ] Hike Ramapo Valley Falls.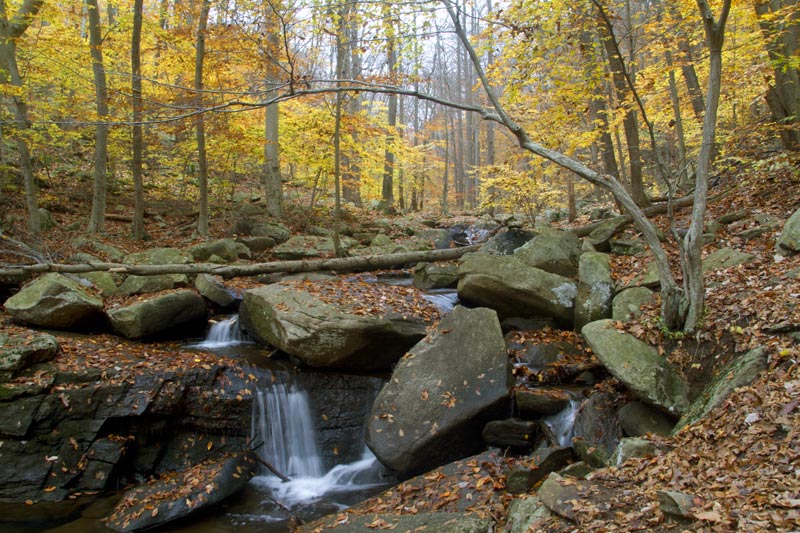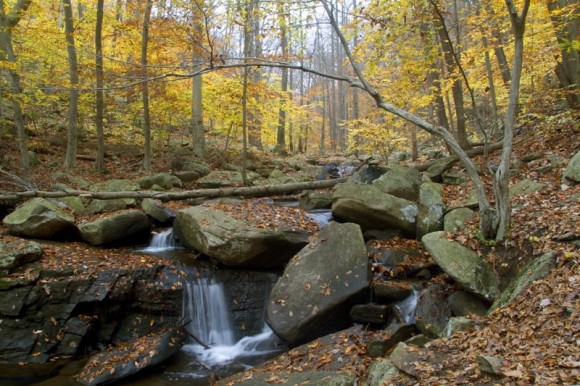 Multiple cascades along the Black River. This gorgeous park in Chester is terrific for outdoor photographers and stunning during fall foliage season. [Chester Township, Morris County, NJ] Hike Hacklebarney Falls.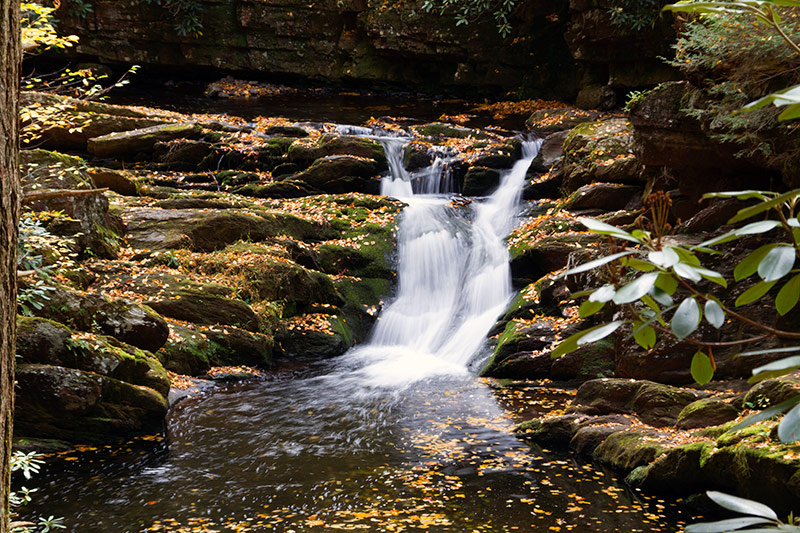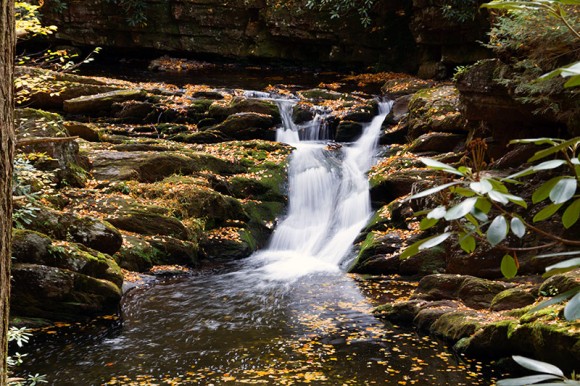 Plenty of cascades and waterfalls along a cool, shady trail. Effort-to-reward ratio is totally in your favor on this short hike. Gorgeous area year-round and stunning in fall. [Hardwick Township, Warren County, NJ] Hike Van Campens Glen.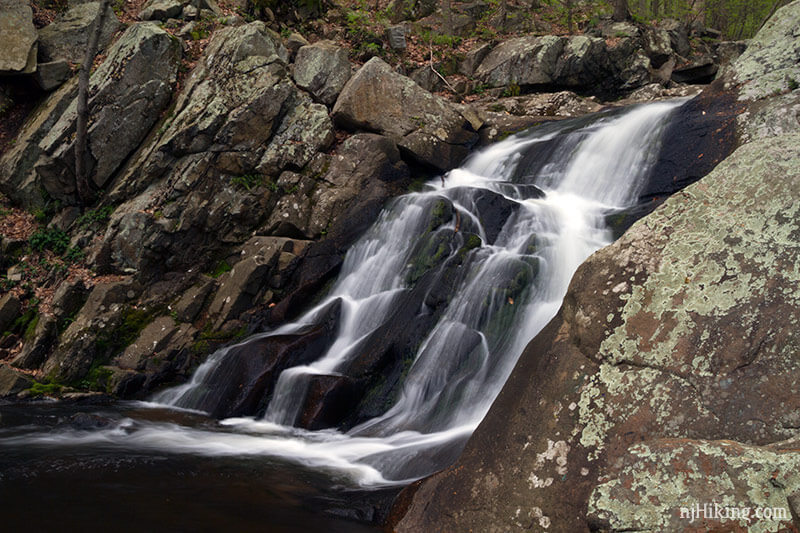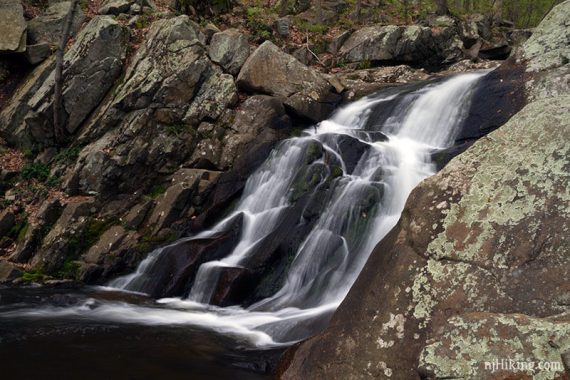 Hike to a pair of waterfalls in a beautiful, shady gorge. Short but very rocky hike plus an overlook into the valley below. [Long Valley, Morris County, NJ] Hike Schooley's Falls.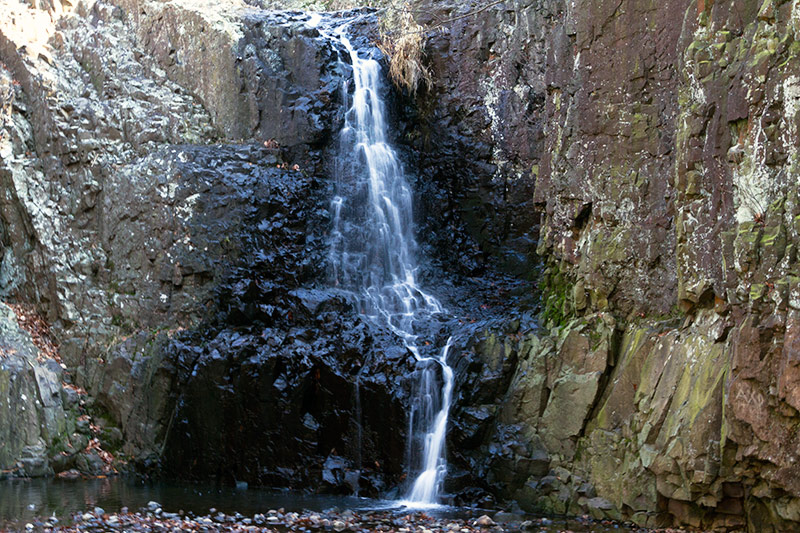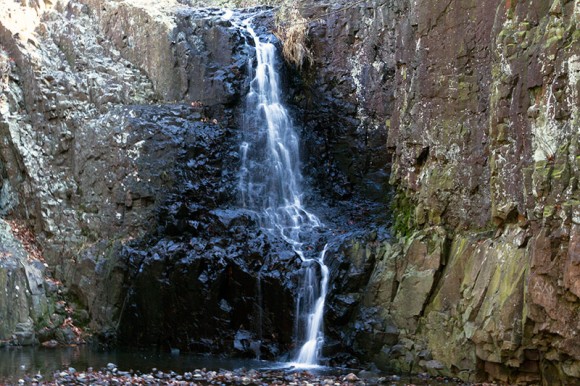 Popular waterfall in South Mountain Reservation. Stop to take in the view from historic Washington Rock on the way to this large waterfall located in the center of the park. [Millburn, Essex County, NJ] Hike Hemlock Falls.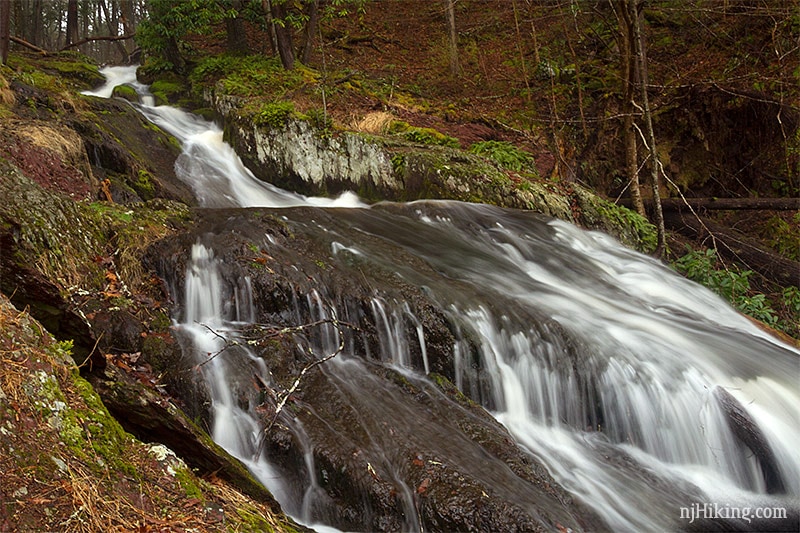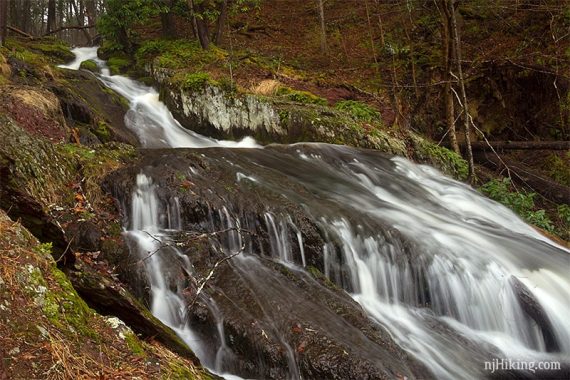 Short hike in pretty hemlock forest featuring multiple cascades. Extend the hike to a cemetery dating to the 1800s or combine it with a stop at Buttermilk Falls nearby. [Branchville, Sussex County, NJ] Hike Tillman Falls.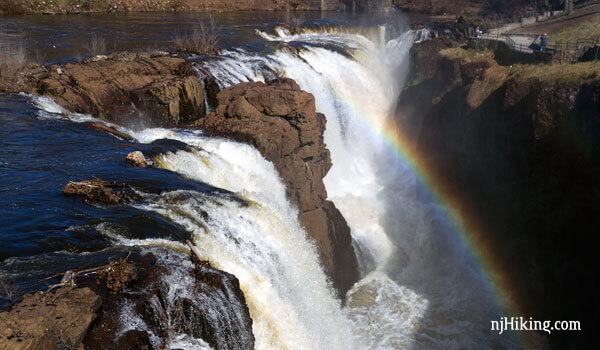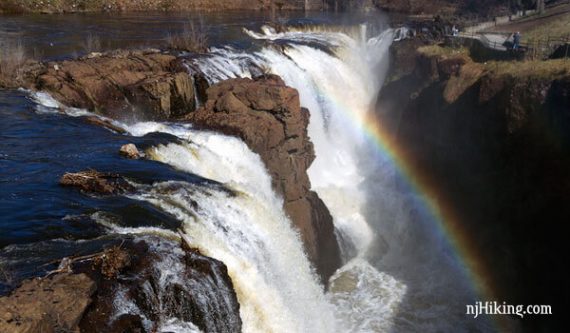 Explore a large waterfall on the Passaic River. While not exactly a hike (it's short and paved) this is a worthwhile stop for anyone in Jersey. Check out the falls (especially after heavy rains) and then head over to High Mountain for a nearby hike. [Paterson, Passaic County, NJ] Hike Paterson Great Falls.
Close to New Jersey…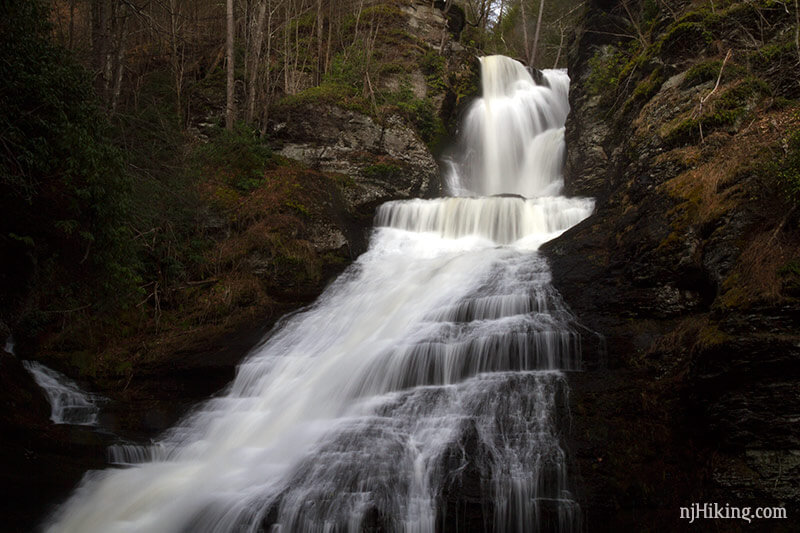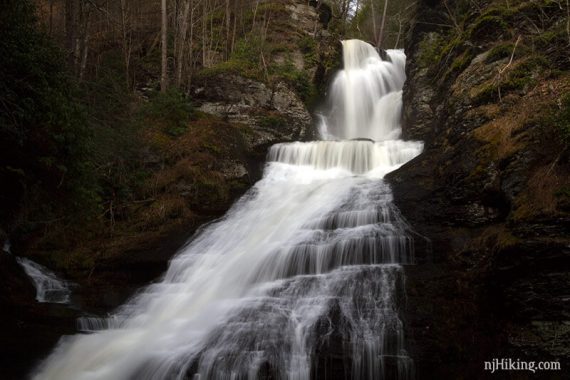 Just across the NJ-PA border are two beautiful waterfalls accessible to everyone via a short boardwalk trail through a hemlock ravine filled with rhododendron. [Dingmans Ferry, Pennsylvania] Hike Dingmans Falls.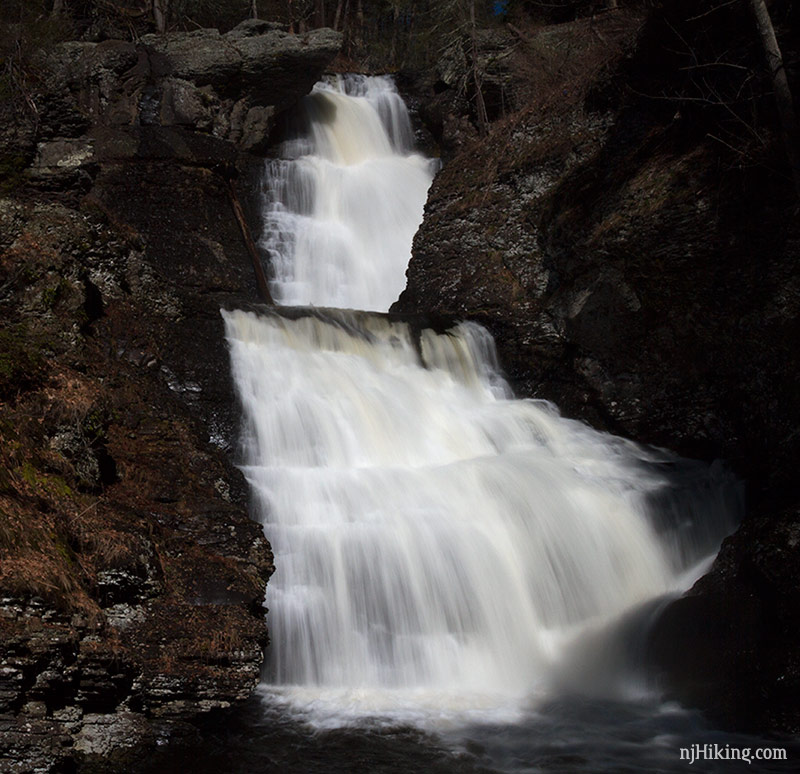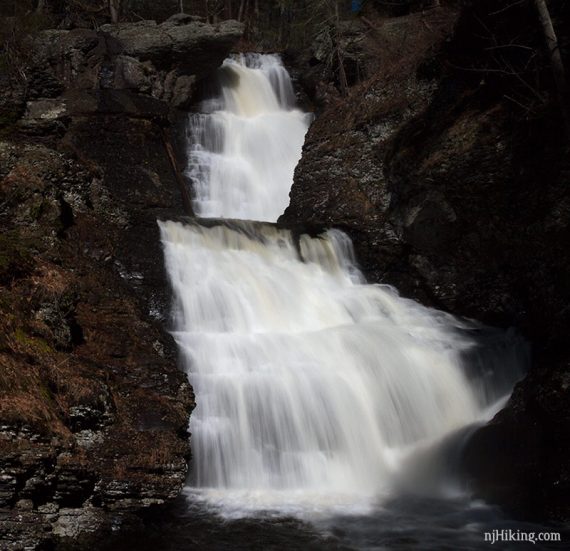 Short hike to a pretty three-tiered waterfall that is the highest in Pennsylvania. [Milford, Pennsylvania] Hike Raymondskill Falls.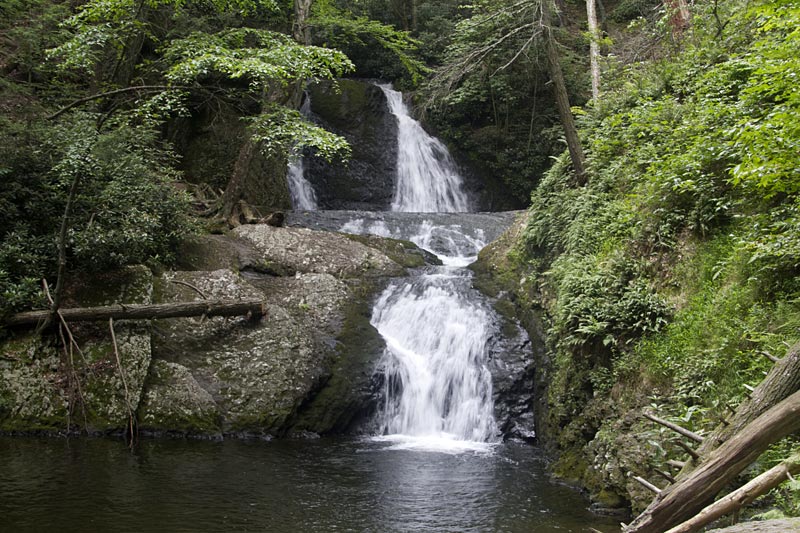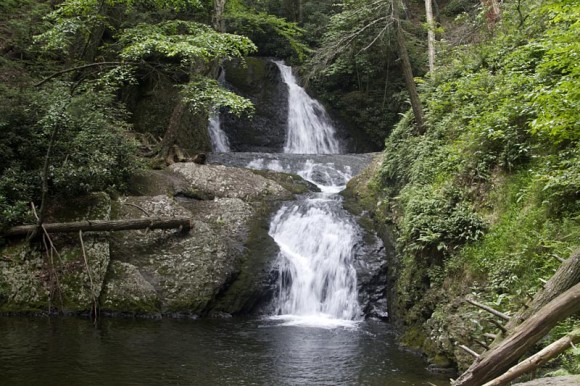 The large waterfalls on the Tumbling Waters trail are the highlight. Just over the New Jersey border into Pennsylvania, this park offers shady hiking through a hemlock forest with several loops to choose from. [Pine Ridge, Pennsylvania] Hike Pocono Enviromental.