The focus of this site is providing resources for hiking in New Jersey, as well as the surrounding areas in New York and Pennsylvania. Most people do not associate "hiking" with New Jersey, and even people who have lived in NJ for years have no idea that hiking opportunities even exist.
The site is useful for anyone already hiking who is looking for hike ideas, for someone interested in trying hiking out to see if they like it, and for out-of-area hikers who have moved to NJ (or are visiting) and want to know where the best hiking is.
This site isn't trying to convince anyone to go hiking. There are tons of other hobbies to take up, a bajillion things to keep you entertained in the Jersey area, and hiking is certainly not everyone's cup-o-tea! If you want to give it a go, cool, then this site has plenty of info to help you out.
Why We Created This Site
We've been hiking in New Jersey for many years, and just when we think we've hiked every trail – we find a new one. It took us some time to figure out where to hike when we started, but over time we've collected a lot of great resources. This made it much easier when the weekend came around to figure out where to hike.
We couldn't find a site that had all the New Jersey hike info we wanted in one spot, so we basically created the site we wished existed and put it online in case anyone else was looking for the same thing.
The site went live in March of 2009. We've been amazed at the response and traffic to the site – we had no idea so many people were interested in hiking in New Jersey.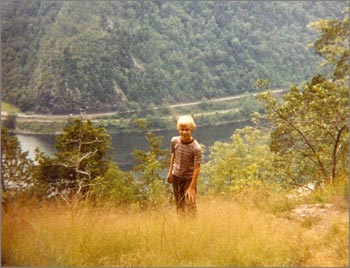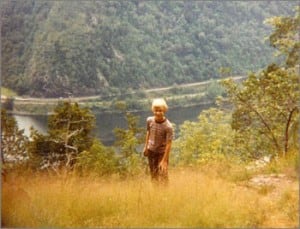 Who We Are
We are a married couple with roots in New Jersey and a love of the outdoors since we were kids. Tom is from central Jersey, Dawn is from south Jersey, and we met at college in north Jersey.
We spend a lot of time in front of computers for our graphic design business (shameless plug: OpaqueDesign.com) but any chance we get, we hit a trail.
We're into technology and photography, and tend to carry a variety of tech gear such as a GPS to keep track of our hikes, plus a digital SLR camera, and GoPro.
We also love to travel, especially to National Parks and other natural areas. In 2017 we explored the California desert by a visiting the Mojave Desert, Joshua Tree, and Death Valley where we hiked to the highest spot in the park, Telescope Peak. We revisited Washington State in 2016 to check out Mt. Rainier and North Cascades National Parks and to return to Mt. St. Helens. In 2015 we hit up several National Parks in Colorado – Great Sand Dunes, Mesa Verde, Black Canyon of the Gunnison, and Rocky Mountain NP for incredible hiking. In 2014 we returned to the Great Smoky Mountains where it managed to rain every single day but we still had some amazing hikes, including our favorite up the Alum Trail to Mt. LeConte. After that we visited Kentucky's Mammoth Cave National Park to do the Wild Cave tour – 6 hours and 5 miles of crawling and squeezing through passages deep underground. (Unique, awesome, and tough – we highly recommend!).
In 2013 we revisited Acadia National Park in Maine where we got a chance to hike the Precipice Trail among many others. And the year before that we traveled to national parks in southwestern Utah: Zion (hiked the Narrows plus a 2nd time to Angel's Landing), Capitol Reef, Arches and Canyonlands.
In the past we've been fortunate enough to visit Olympic National Park, climbed Mt. Washington in New Hampshire's White Mountains, Glacier National Park, Yosemite (and climbed Half Dome), Yellowstone, Grand Teton, Sequoia, Grand Canyon, Bryce, Zion, The Redwoods, Crater Lake, Lassen Volcanic, Shenandoah, Smoky Mountains, Acadia, Haleakala on Maui and Volcanoes National Park on the Big Island of Hawaii, and we've even climbed Mt. St. Helens.
We also like to wander out of the country. We rambled around the Bavarian region of Germany in 2017 and hiked in Garmisch and the Black Forest. In 2016 we went around Iceland, hiking to amazing waterfalls, hot springs, volcanic features, beautiful coastlines, and did a glacier hike at Skaftafell NP. In 2015 we headed to Ireland where we hiked in the Mourne Mountains and along the Giant's Causeway in Northern Ireland before exploring the Cliffs of Moher and The Burren on the western coast of The Republic.
In 2012 we hiked Mt. Vesuvius in Italy. We've also visited Machu Picchu in Peru and hiked to the top of Huayna Picchu – the peak that overlooks the ancient Incan city. We've rambled around the Yucatan Peninsula in Mexico to check out the Mayan ruins of Chichen Itza, Uxmal, and more. The vast, flat, unbroken expanses of trees seen from atop Mayan Pyramids reminded us of looking out over Jersey's Pinelands from the Apple Pie Hill fire tower – go figure!
We hope you find this site useful!
If you'd like to show your support, consider getting one of our snazzy, removable njHiking.com stickers to put on your vehicle.
And if you really dig our site, consider popping over to our store and getting a t-shirt or other item we've designed… it helps support the effort we invest in the site.
You can contact us here.
–Tom & Dawn