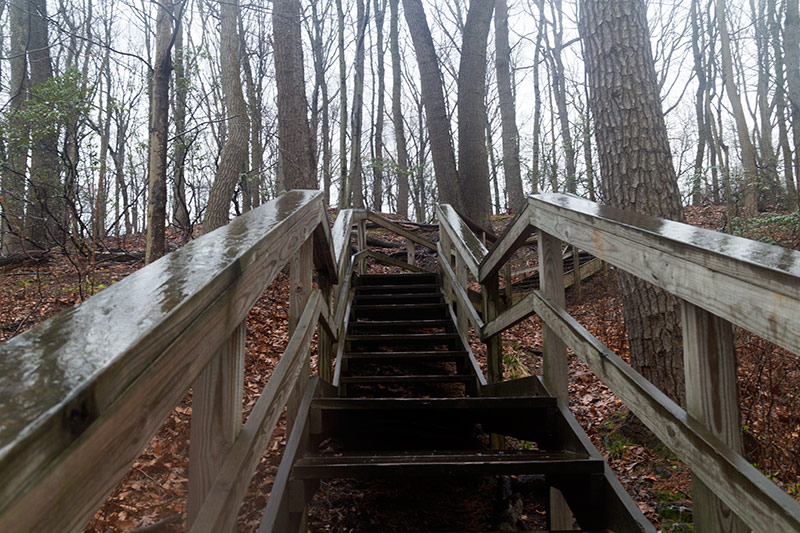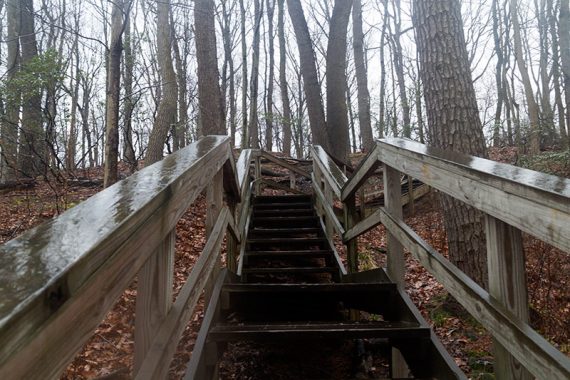 Hiking Cheesequake State Park in the Rain.
Because, why not.
Encountered a re-route on BLUE near Perrine Pond, and another short one on GREEN.
For detailed hike directions visit our main Cheesequake State Park – Blue, Yellow, Green page.
4/2020: Created a page to place these archived photos.
4/2016: Moved older gallery from main page to Trail Blog post.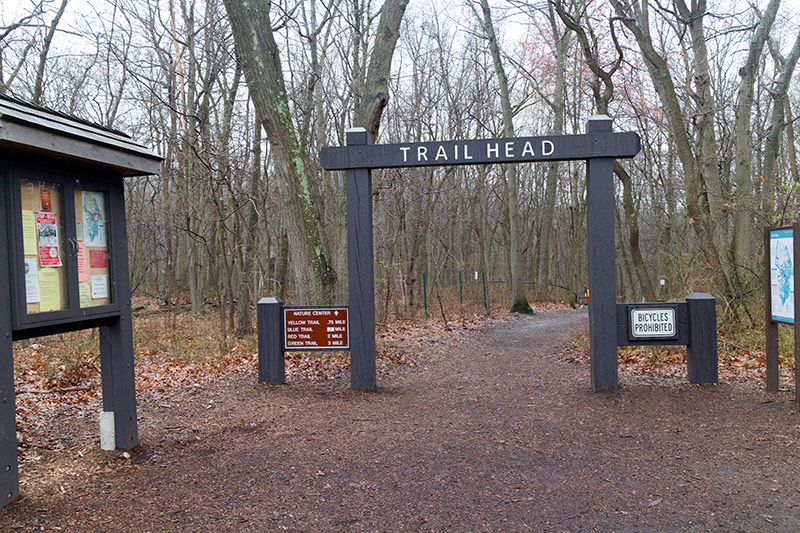 Trailhead near the parking lot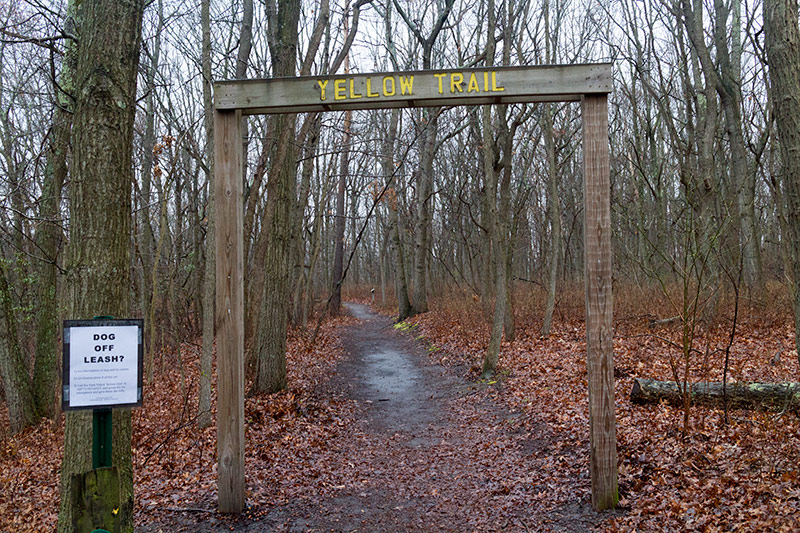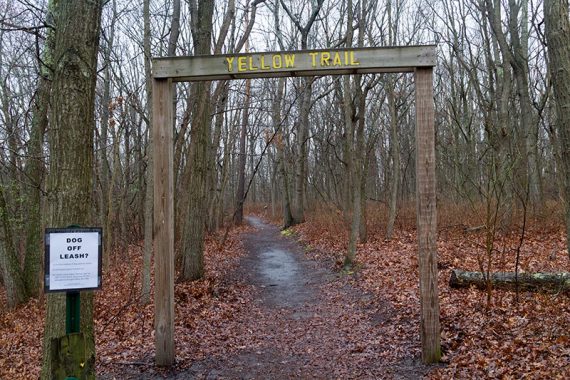 YELLOW trail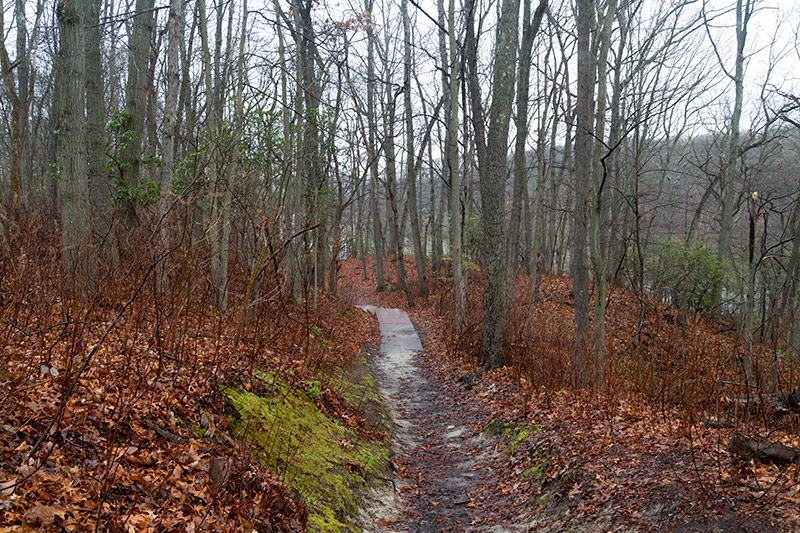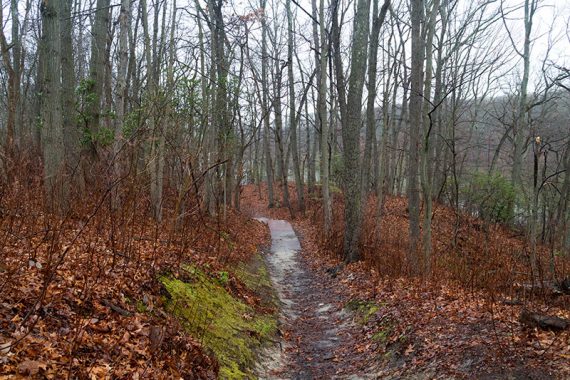 YELLOW trail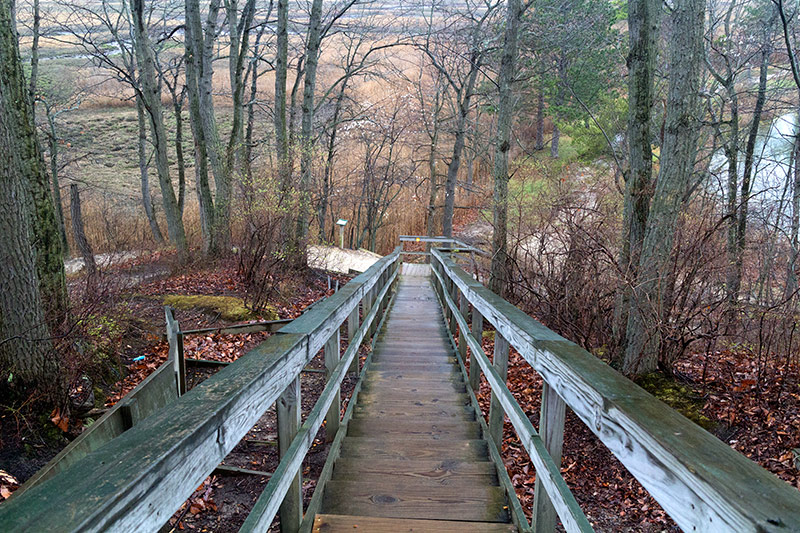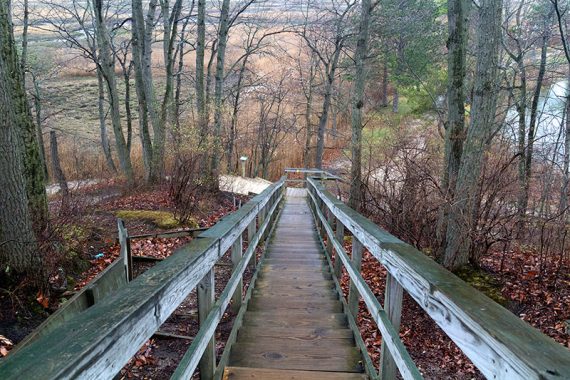 YELLOW trail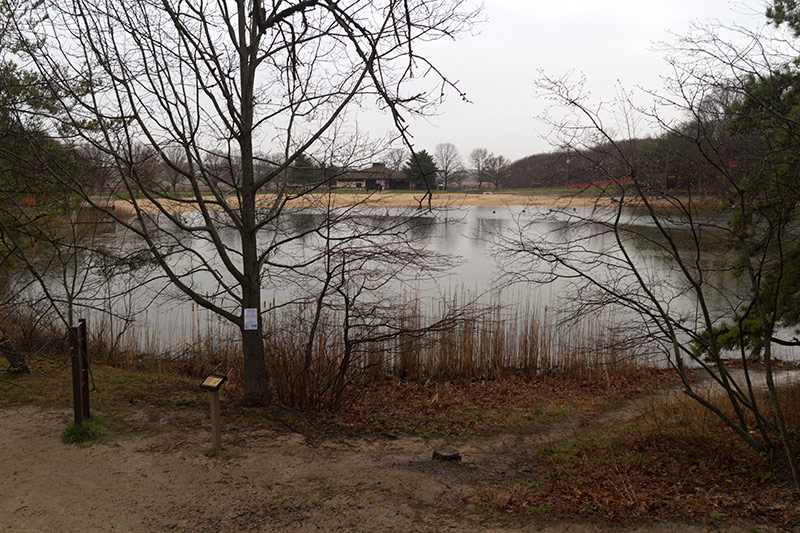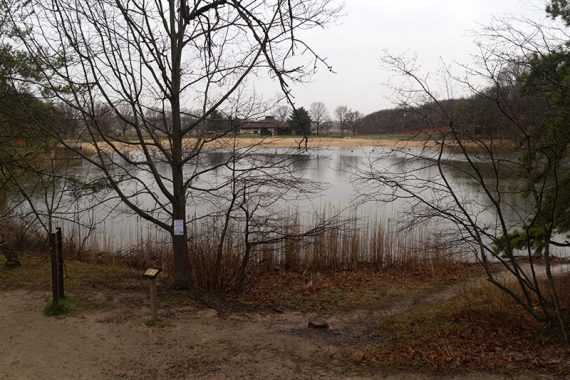 Hooks Creek Lake on the YELLOW trail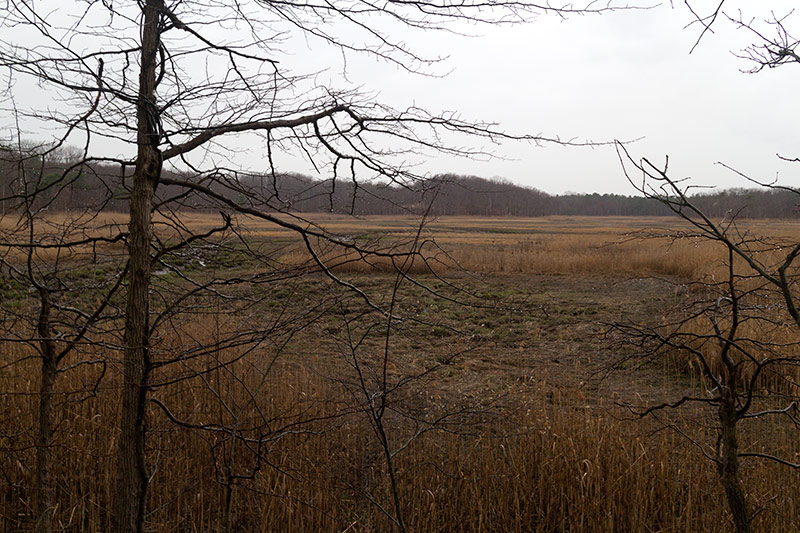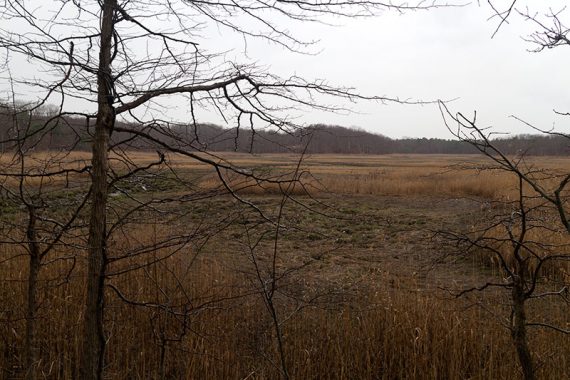 YELLOW trail
GREEN trail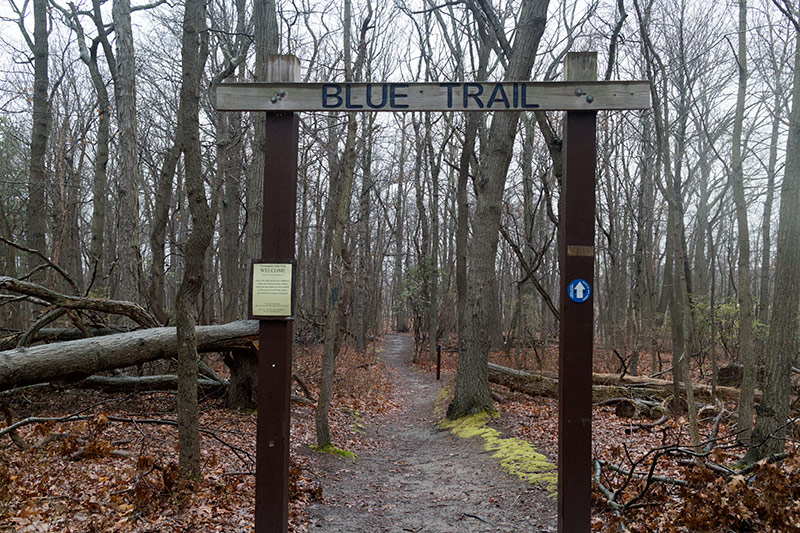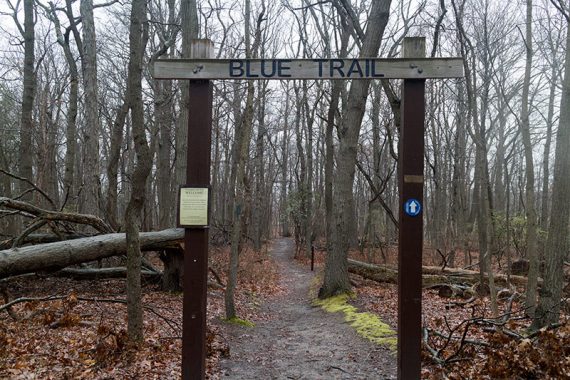 BLUE trail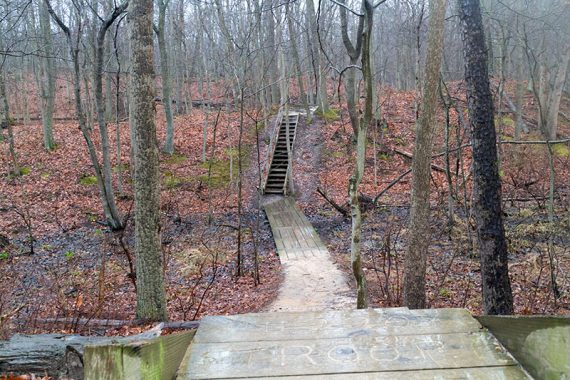 BLUE trail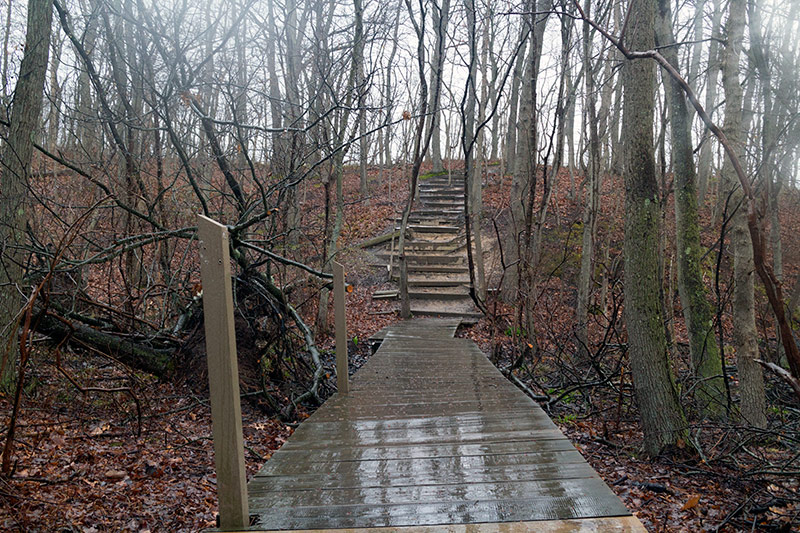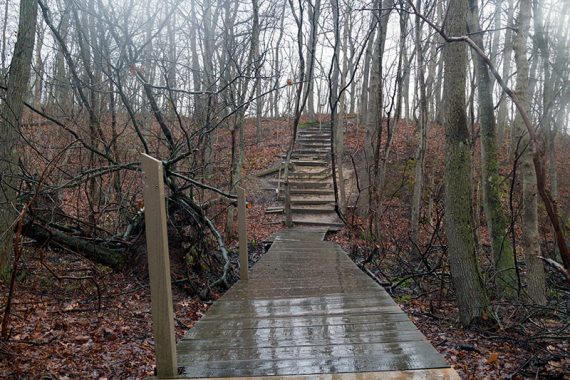 BLUE trail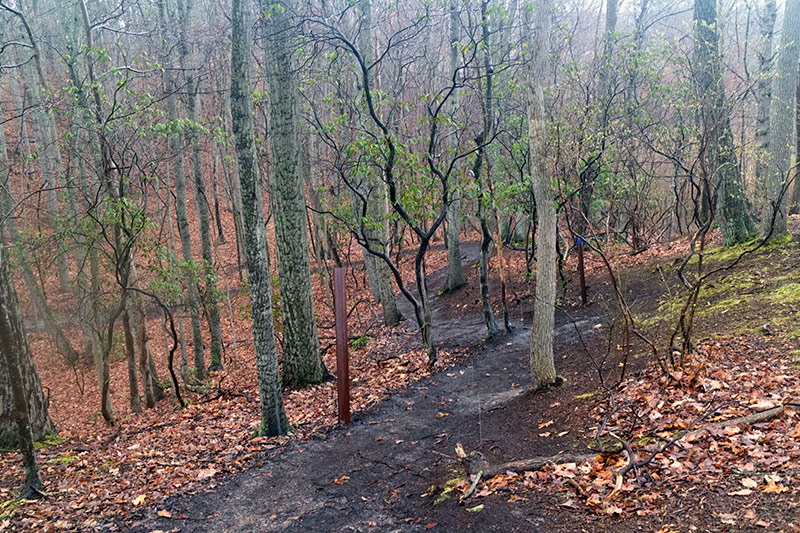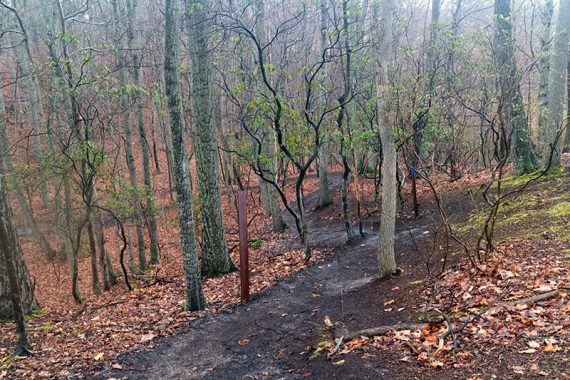 BLUE trail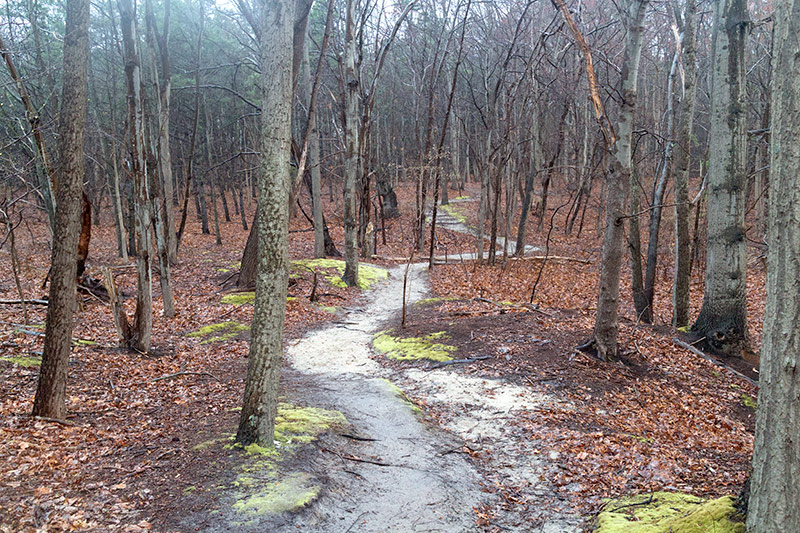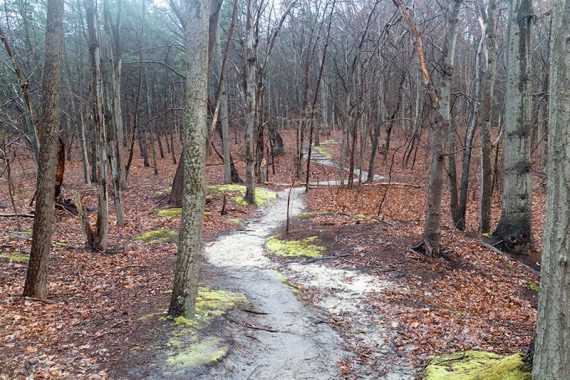 BLUE trail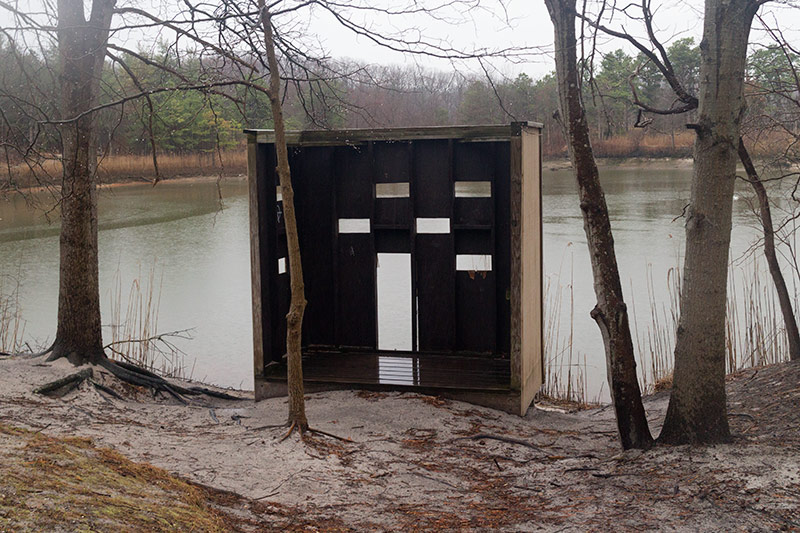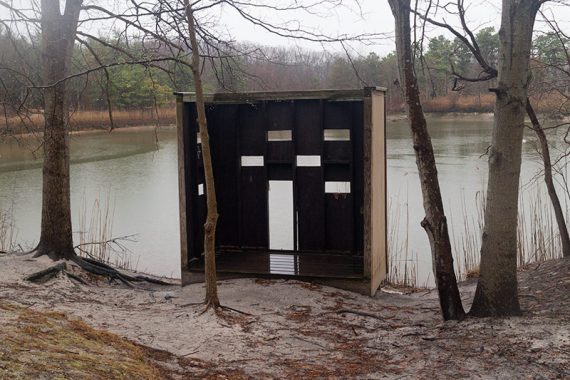 Wildlife blind on Perrine Pond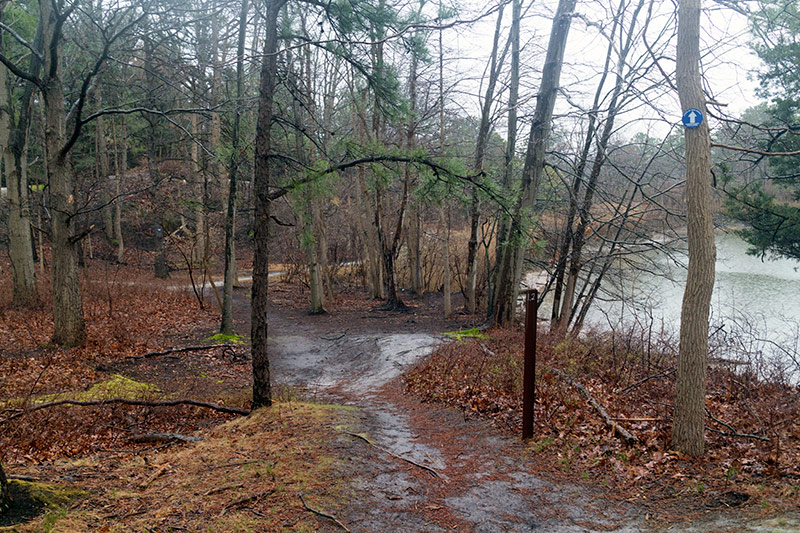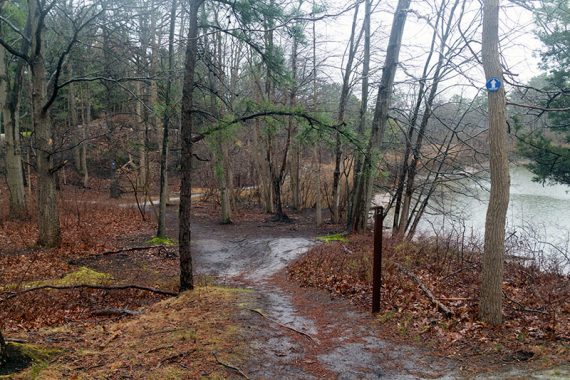 BLUE goes around Perrine Pond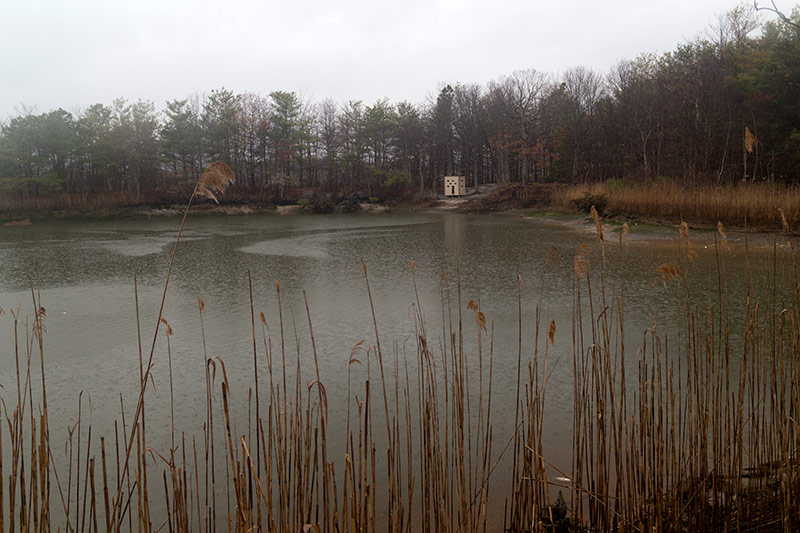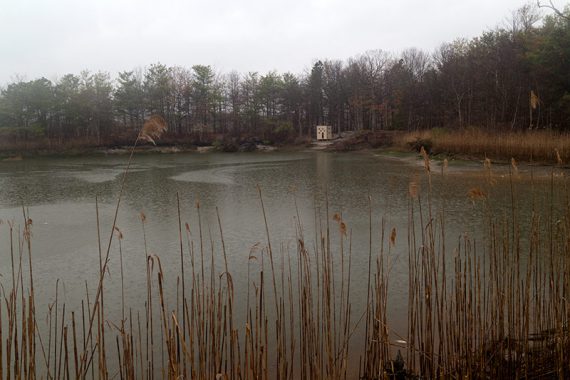 Perrine Pond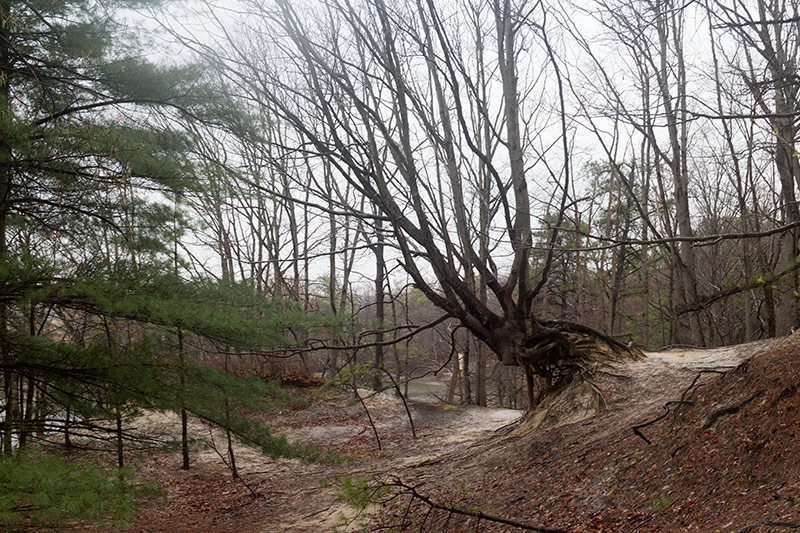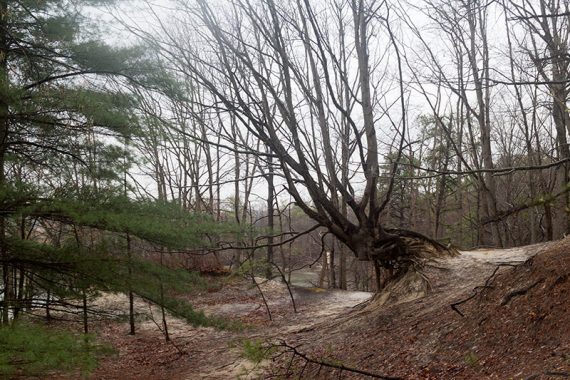 Wacky tree on BLUE trail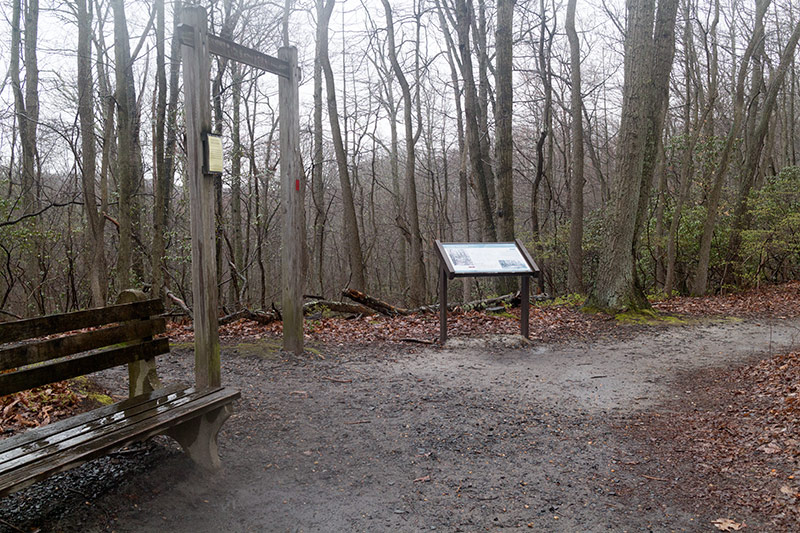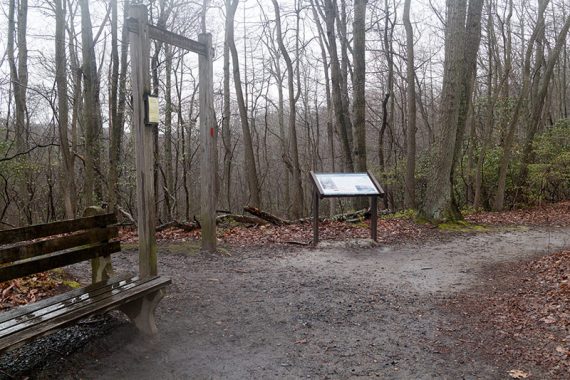 Pick up the GREEN trail at this intersection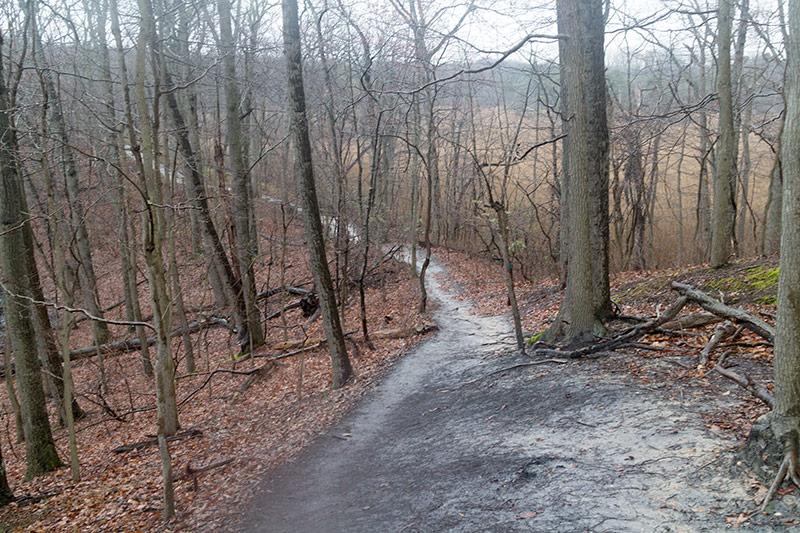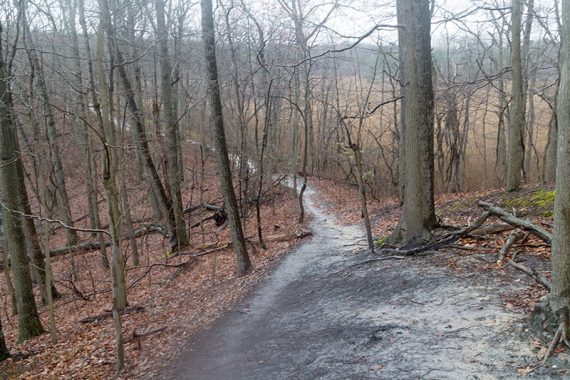 GREEN trail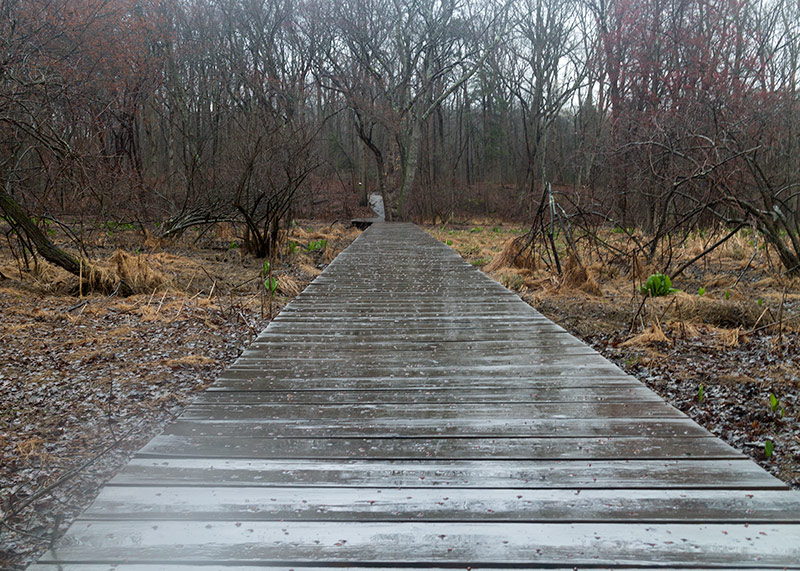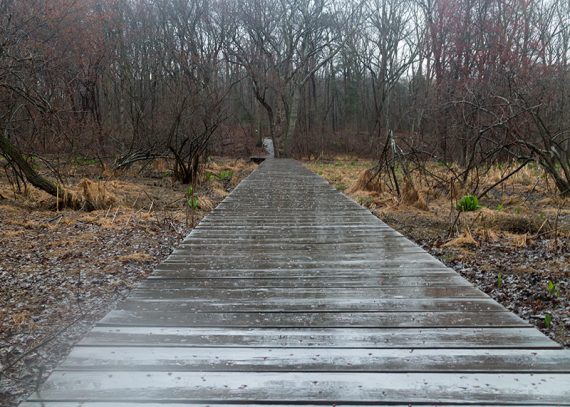 GREEN trail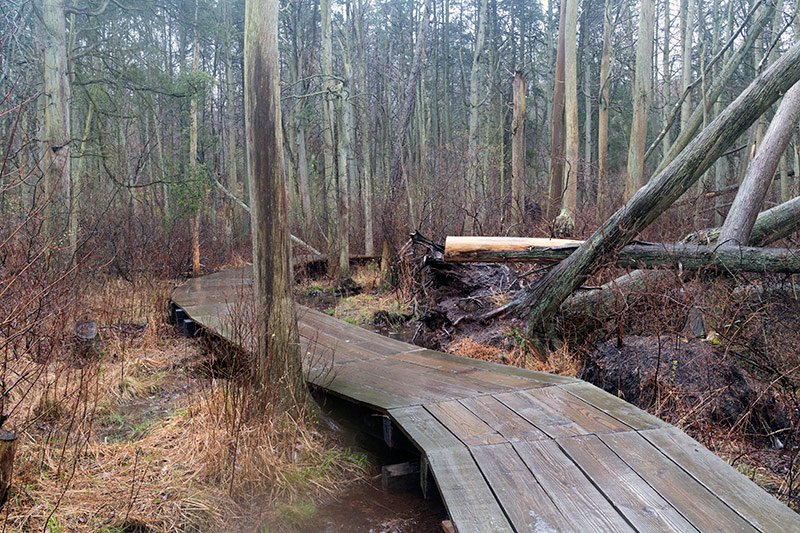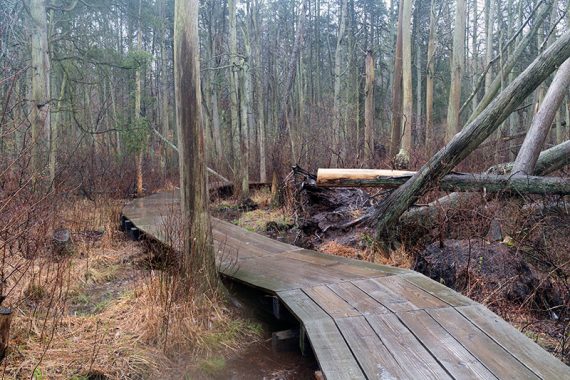 GREEN trail through an Atlantic cedar swamp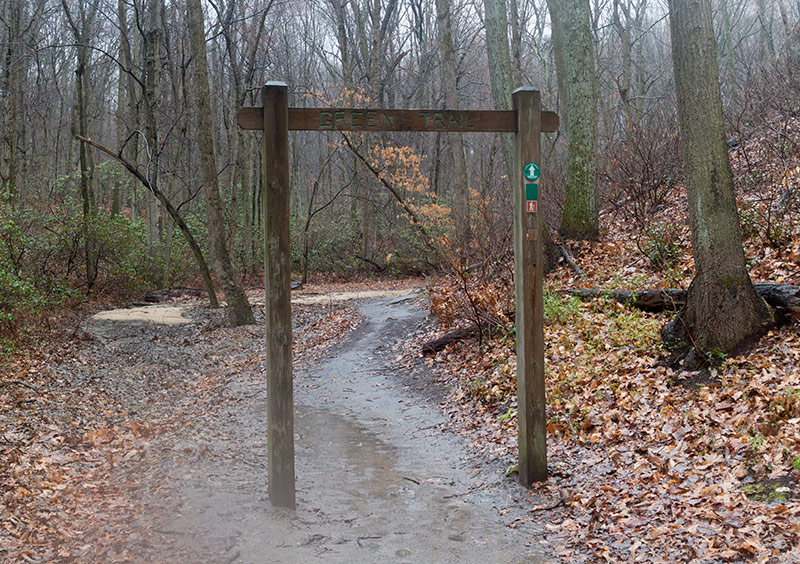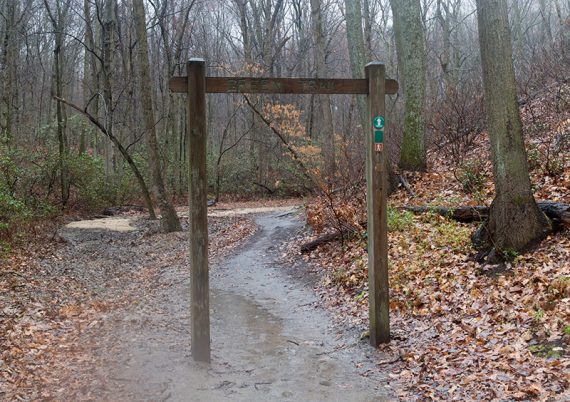 GREEN trail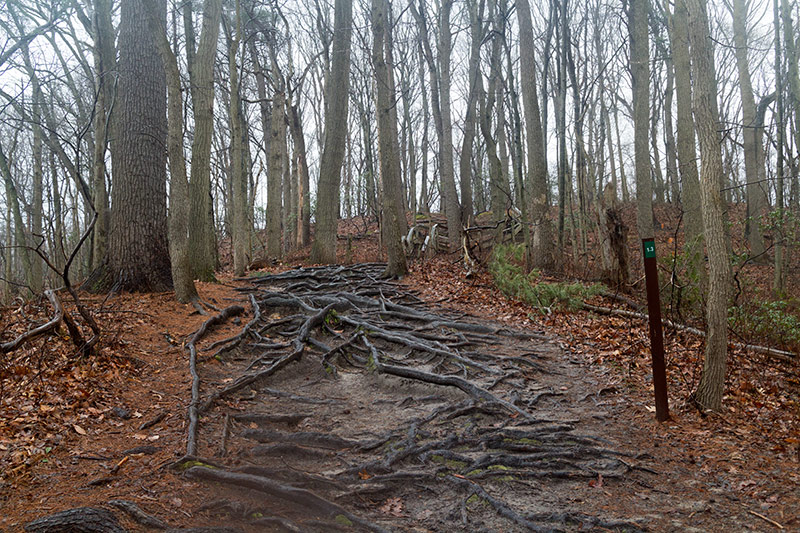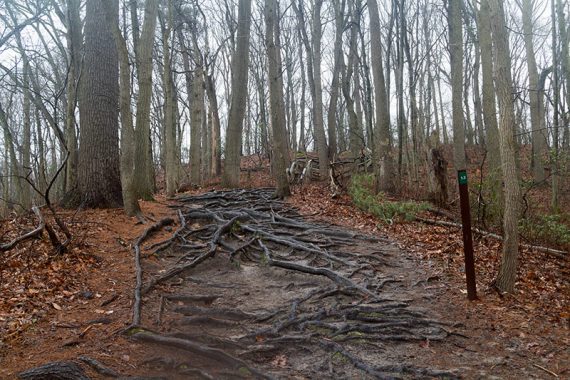 Heading uphill over roots…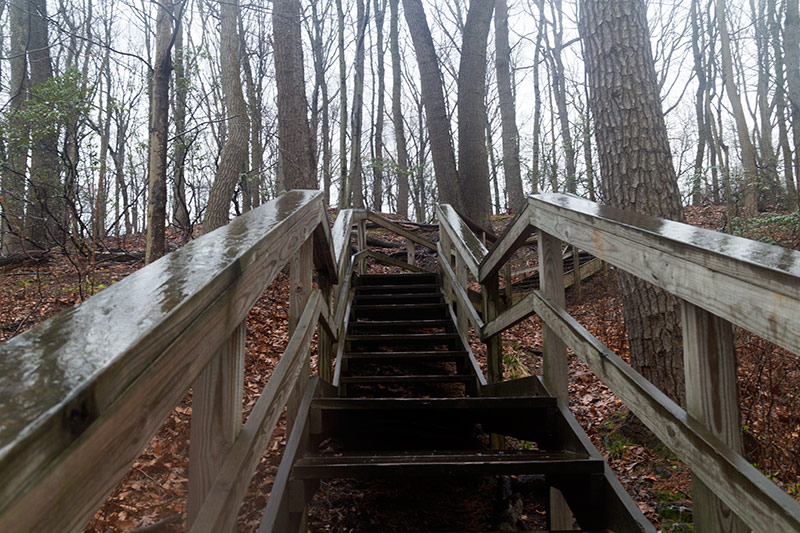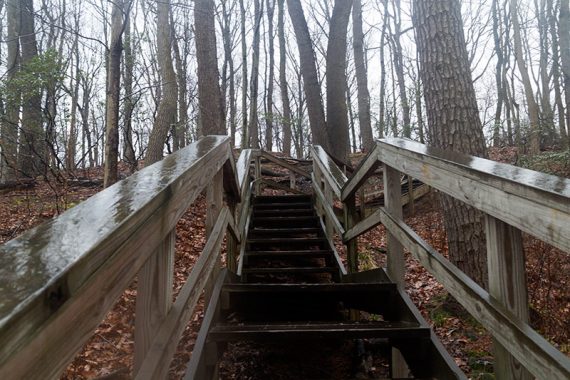 …and steps on the GREEN trail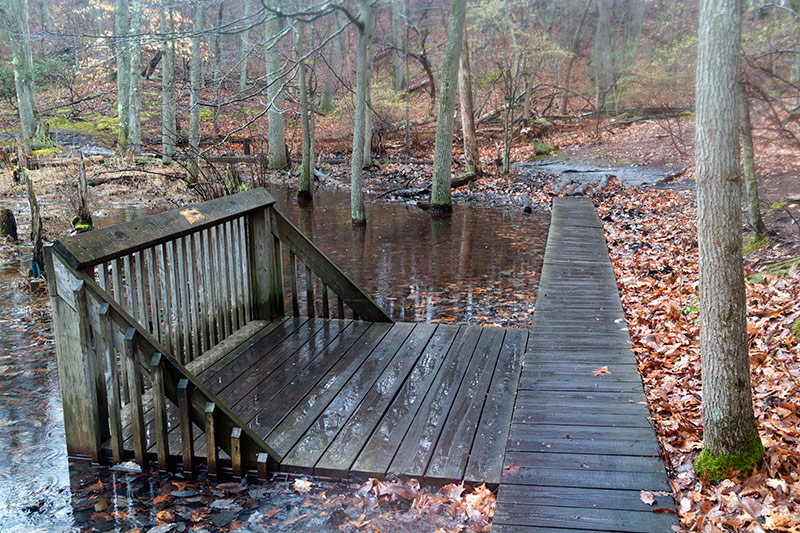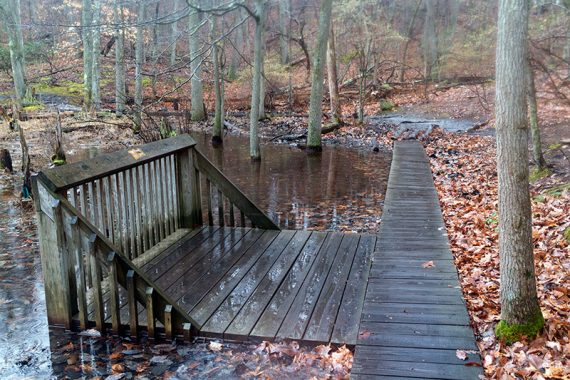 GREEN trail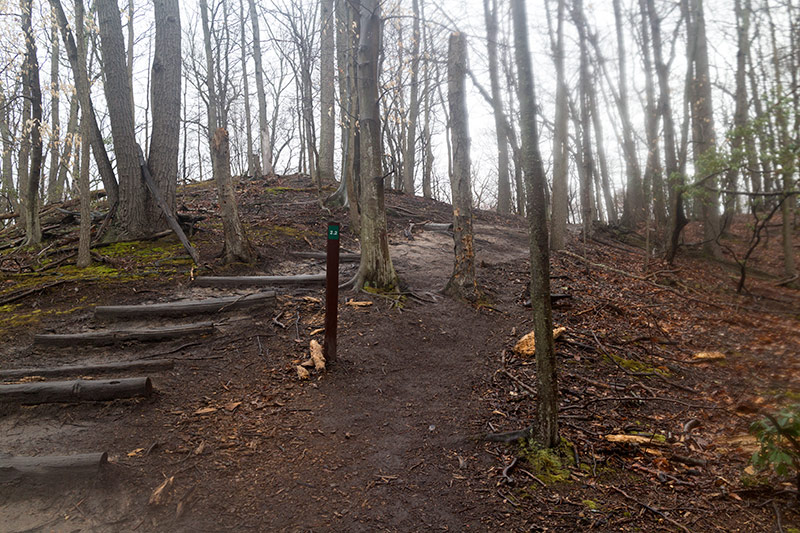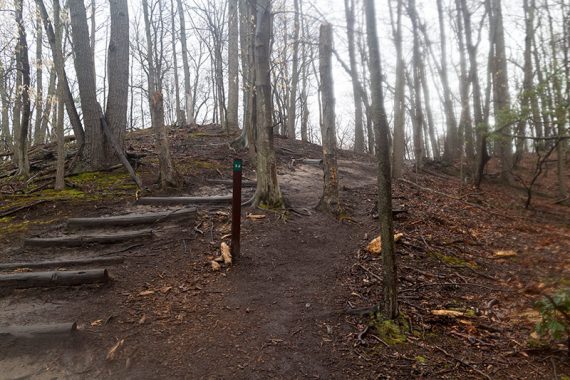 GREEN trail