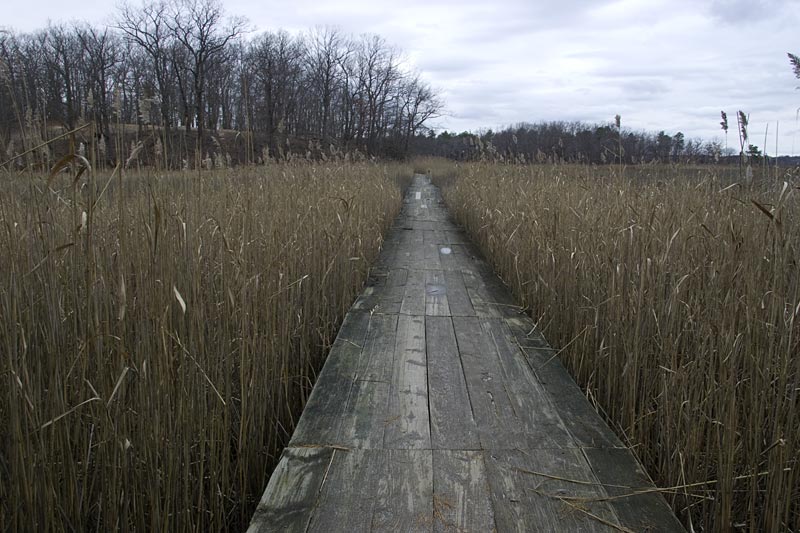 Hiking the Blue trail in November.
Headed to our favorite go-to park when we don't have a lot of time to drive to something longer. Did a quick 4.3 miler that combined the YELLOW, BLUE and GREEN trails.
For detailed hike directions visit our main Cheesequake State Park – Blue, Yellow, Green page.
It was a nice day, but you could certainly tell that winter is coming – was glad I grabbed my fleece at the last moment.
A lot of the park is marshy with boardwalks and the trail surface is easy. One of our favorite parks for getting a quick 4 or 5 miles in.
Update: The trail has since been re-routed around a neat section of boardwalk through high marsh grasses (top photo) because it got washed out in a storm.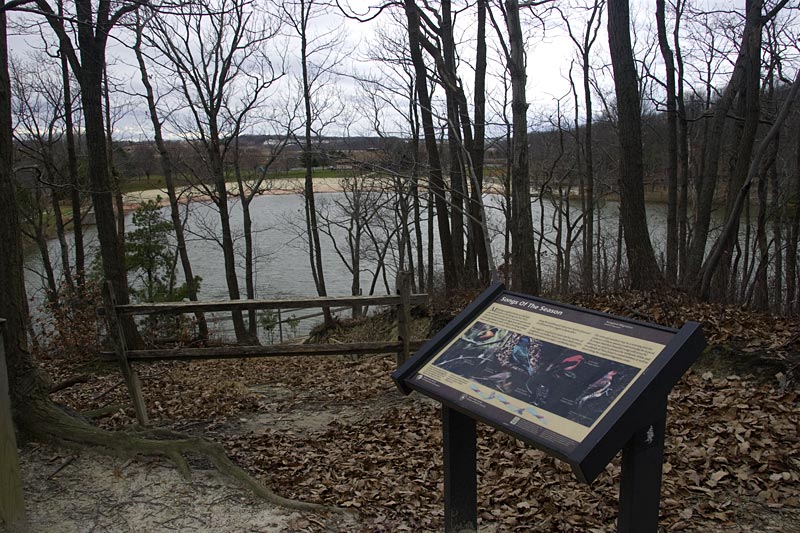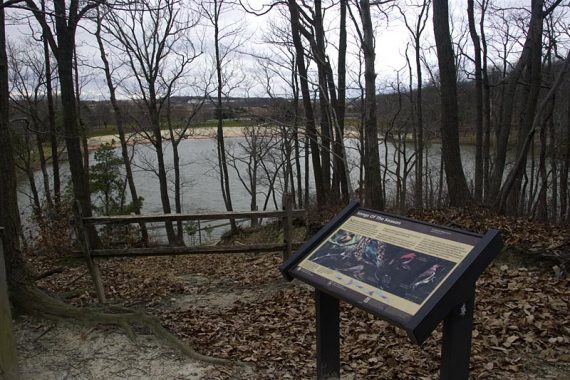 Yellow Trail overlooking Hooks Creek Lake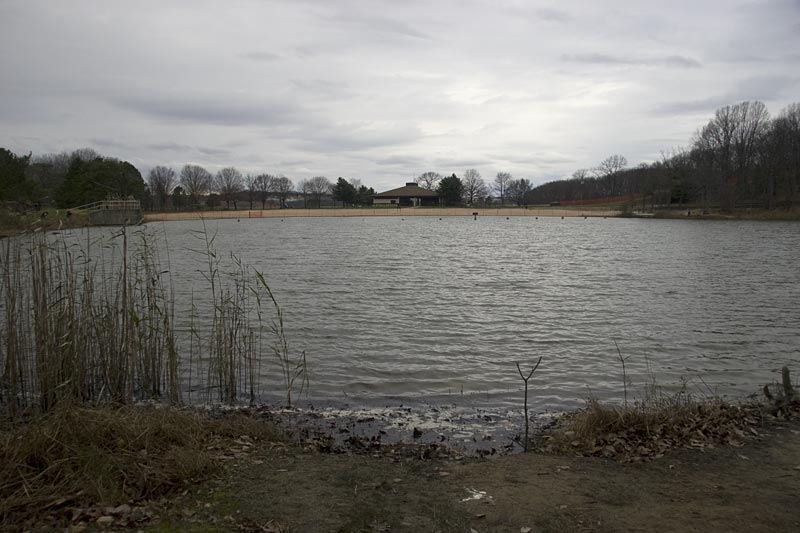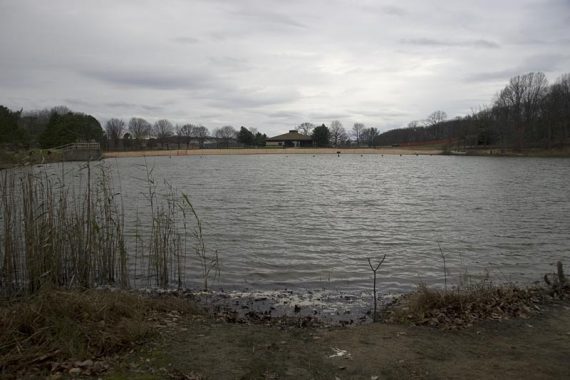 Hooks Creek Lake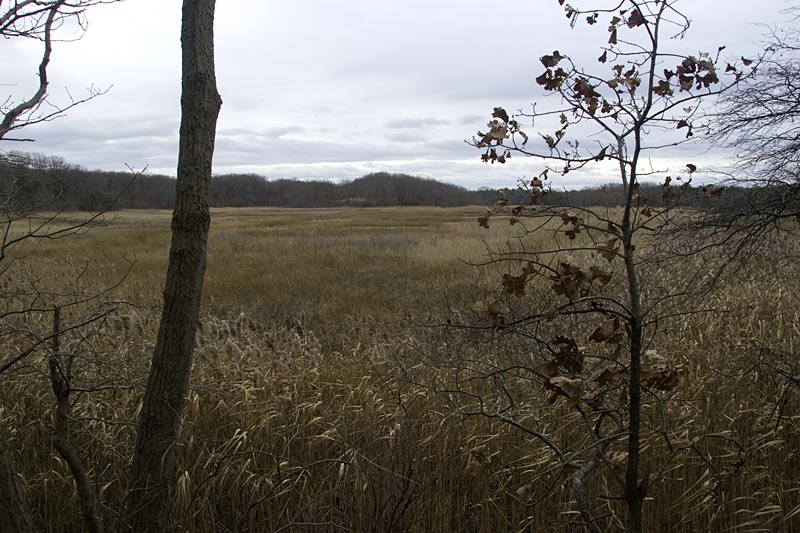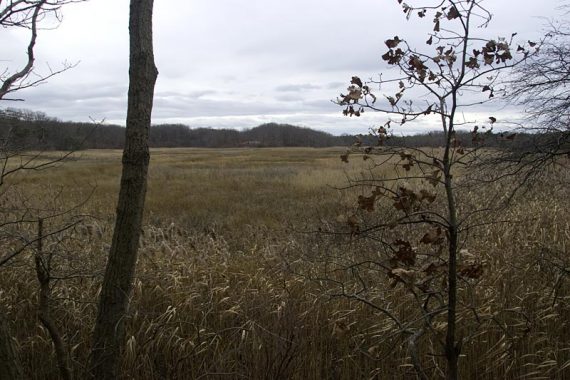 Yellow Trail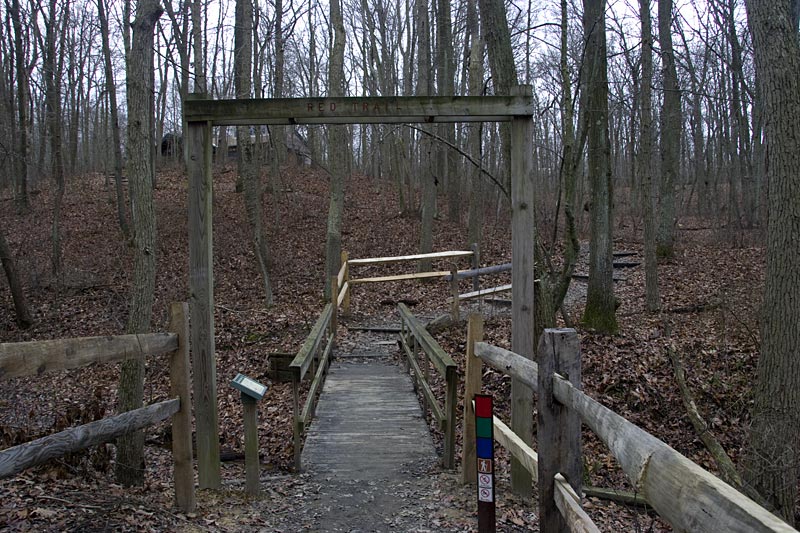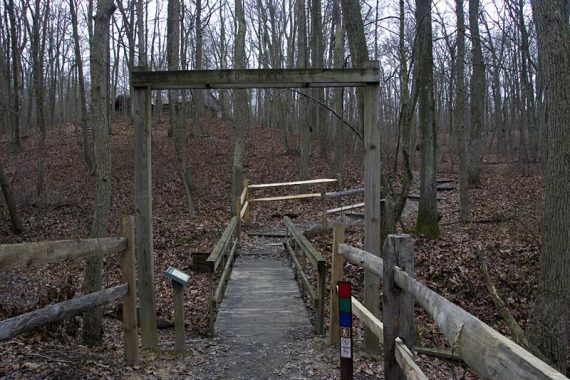 Pick up the Red Trail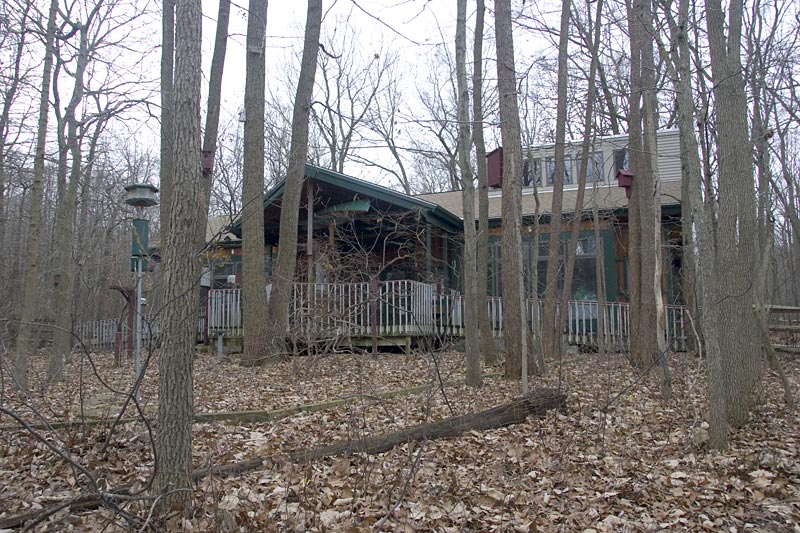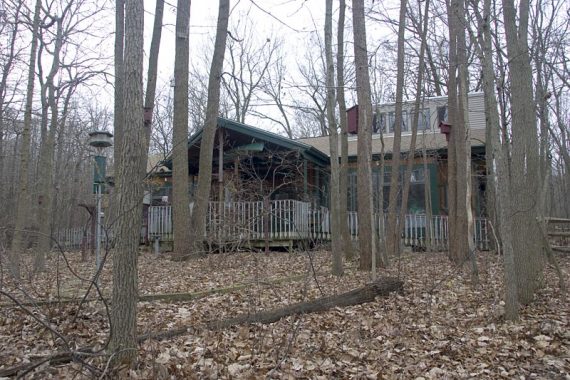 Interpretive Center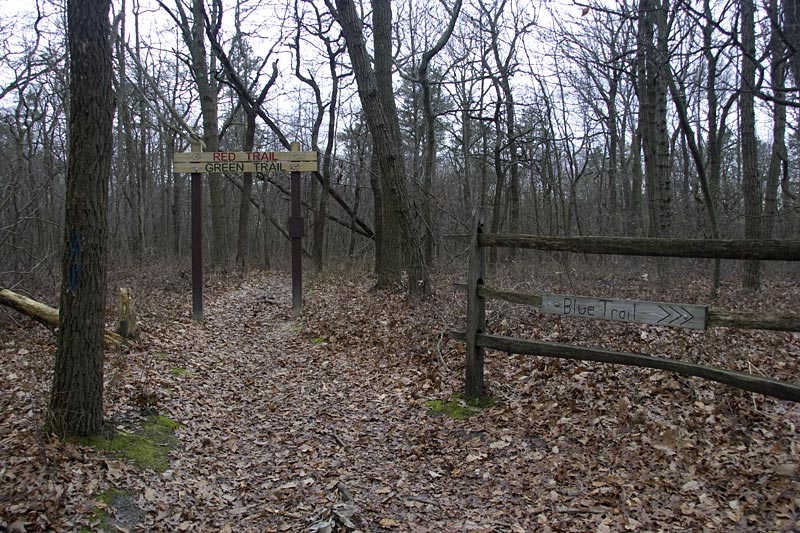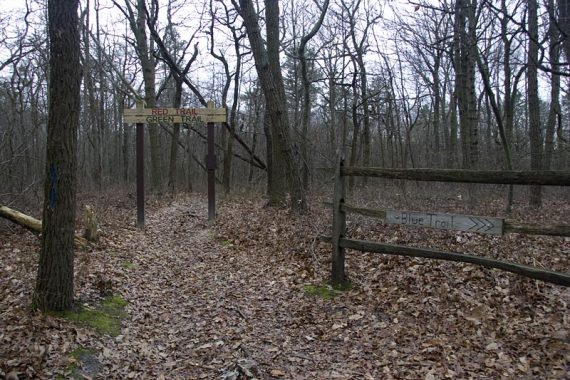 Trail junctions are clearly marked…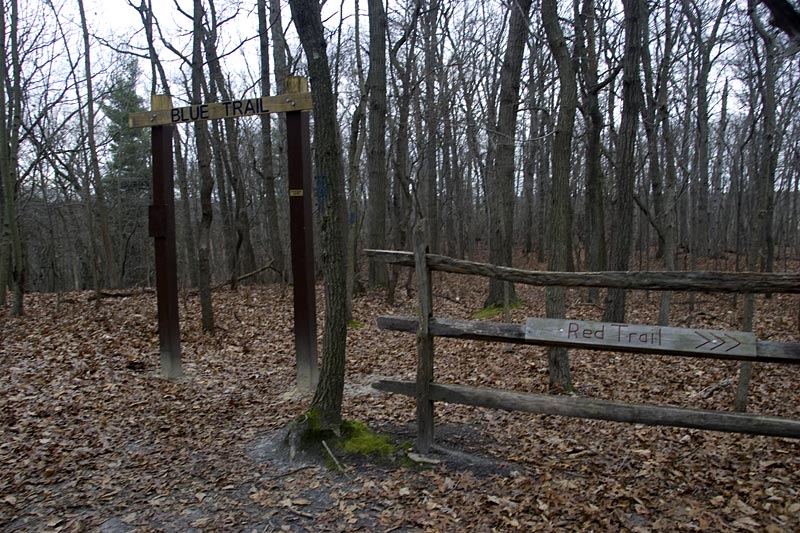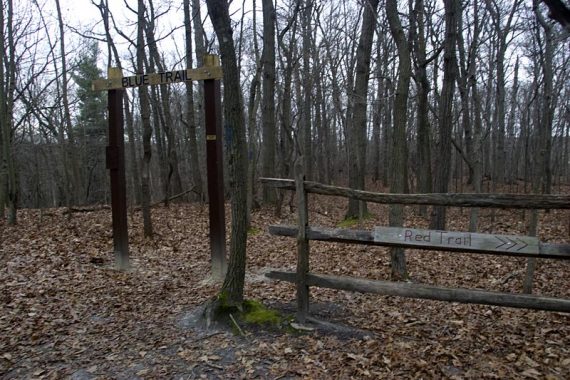 …with a lot of signage.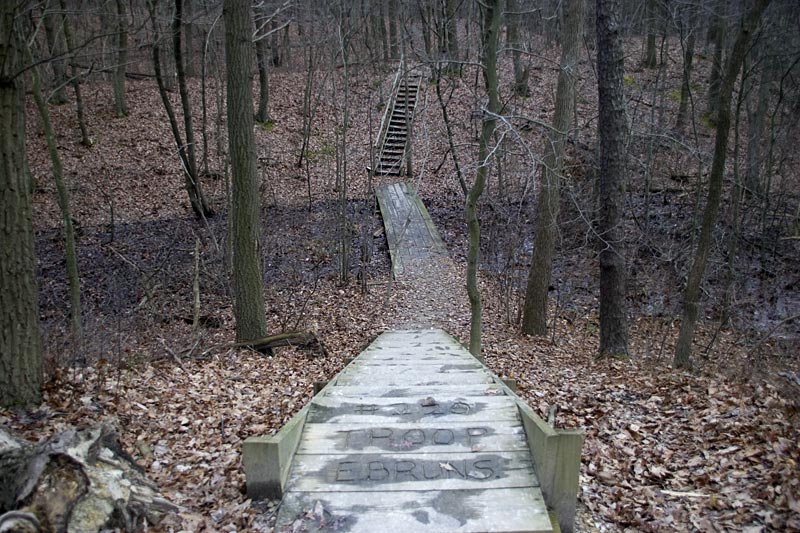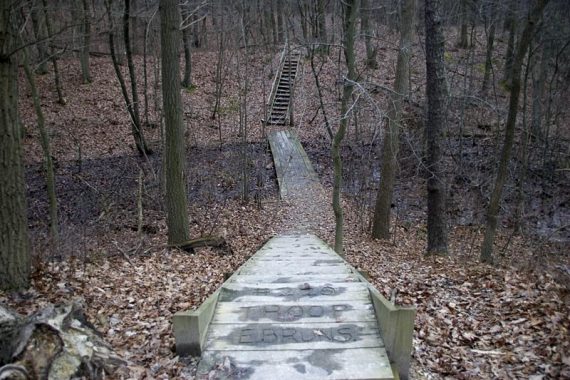 Blue Trail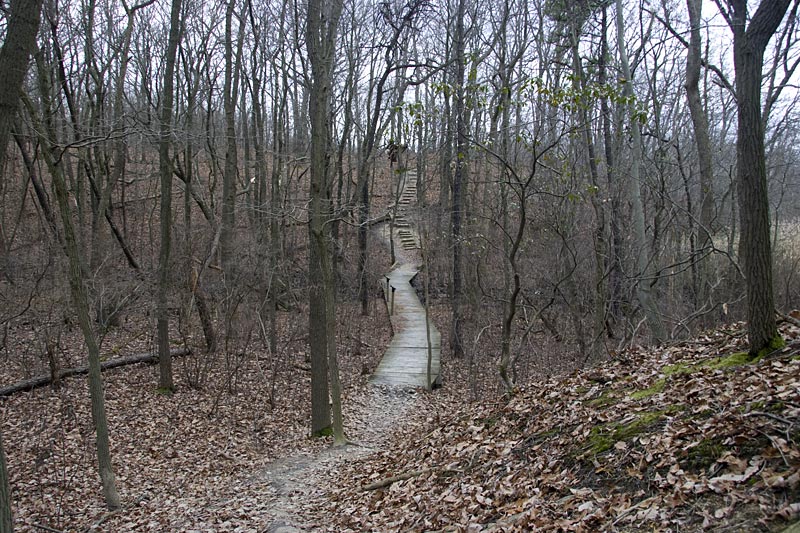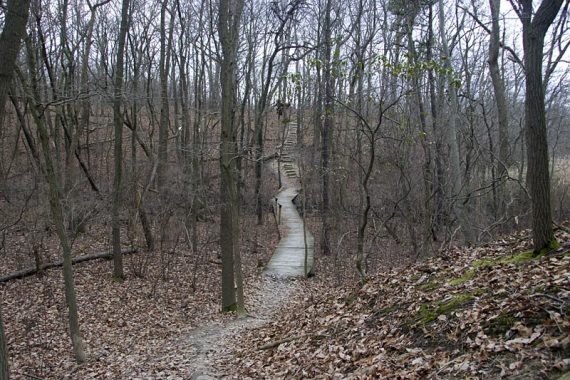 More boardwalks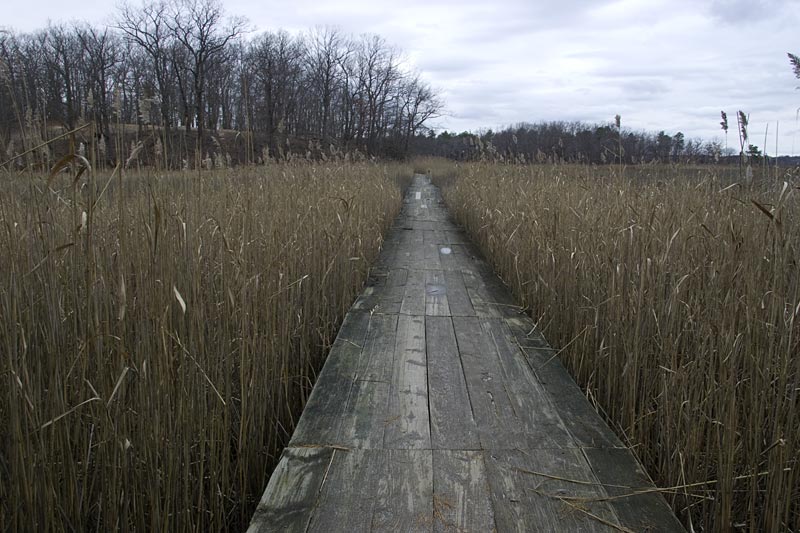 Blue trail through a marsh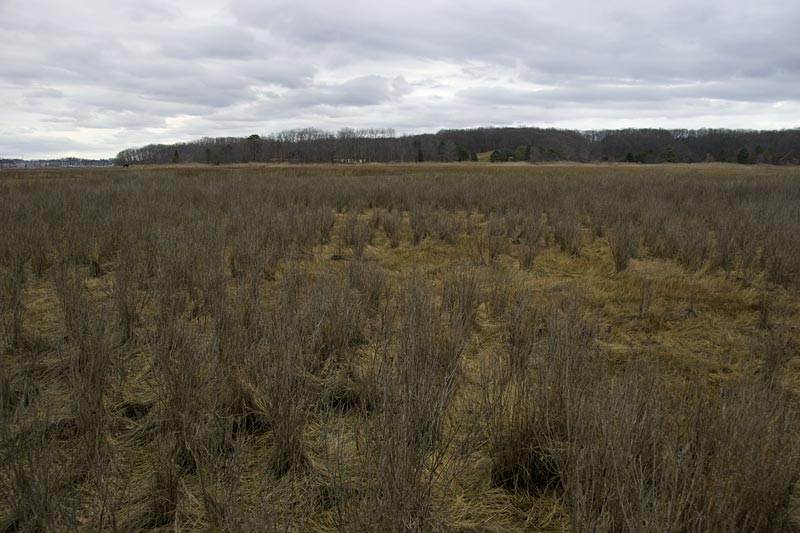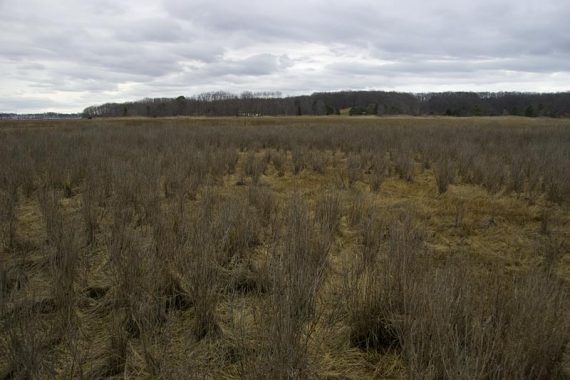 Marsh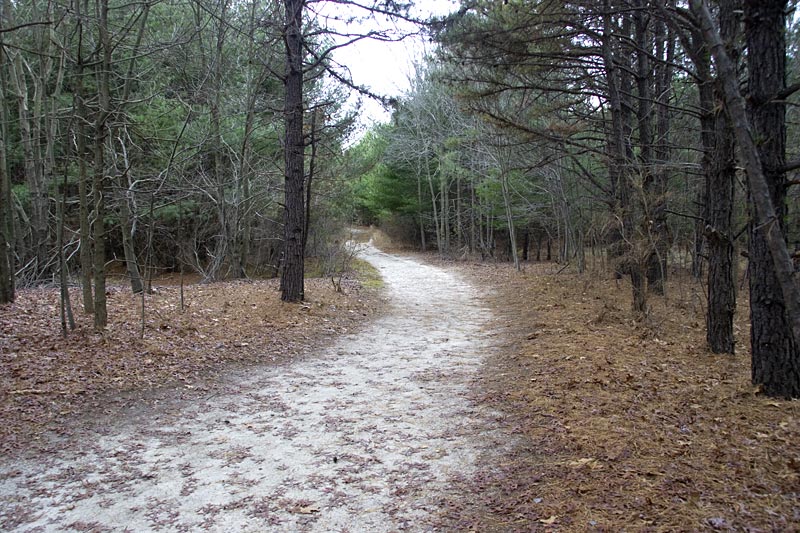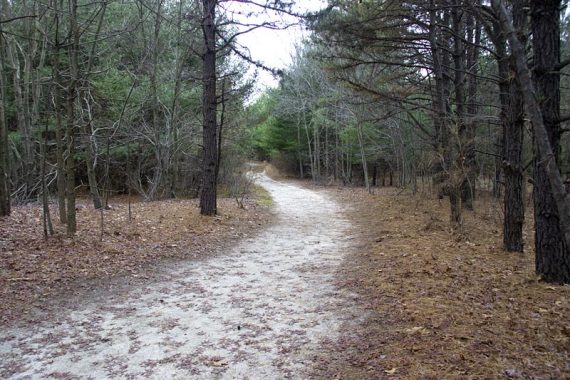 Sand road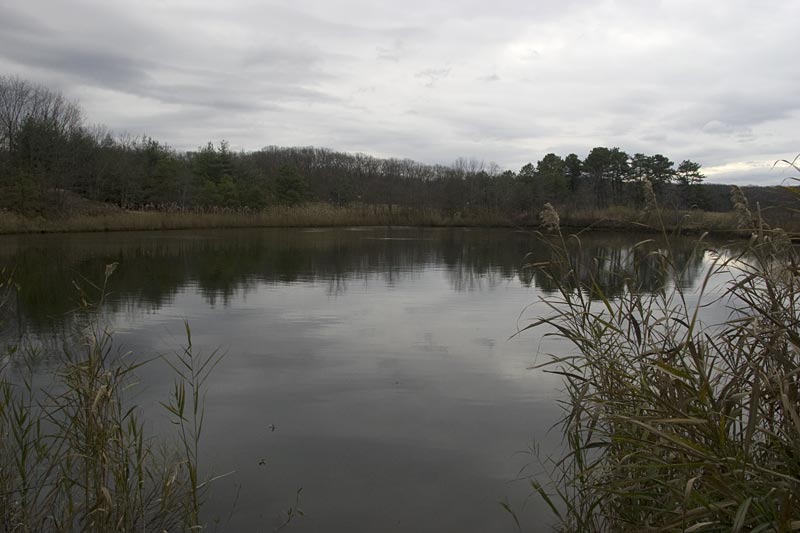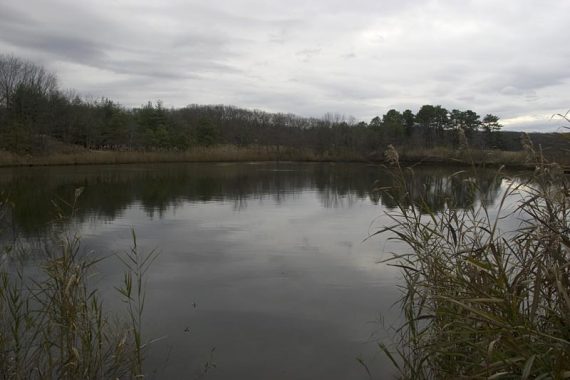 Perrine Pond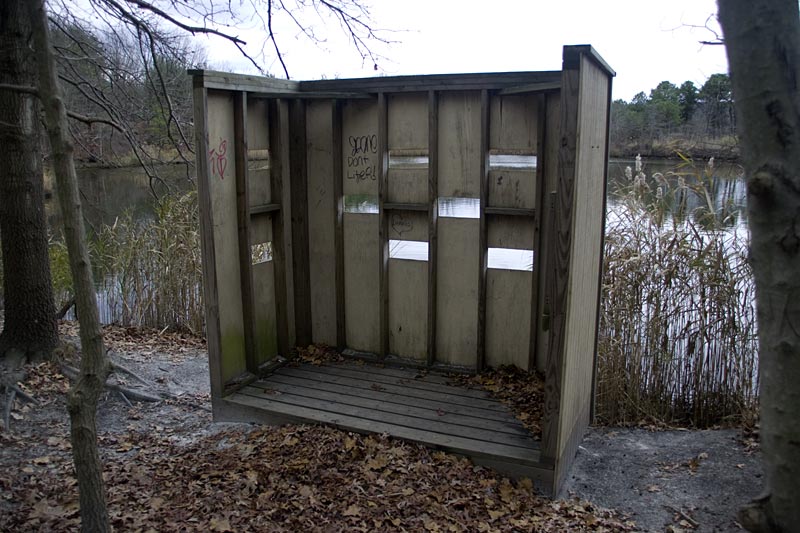 Bird blind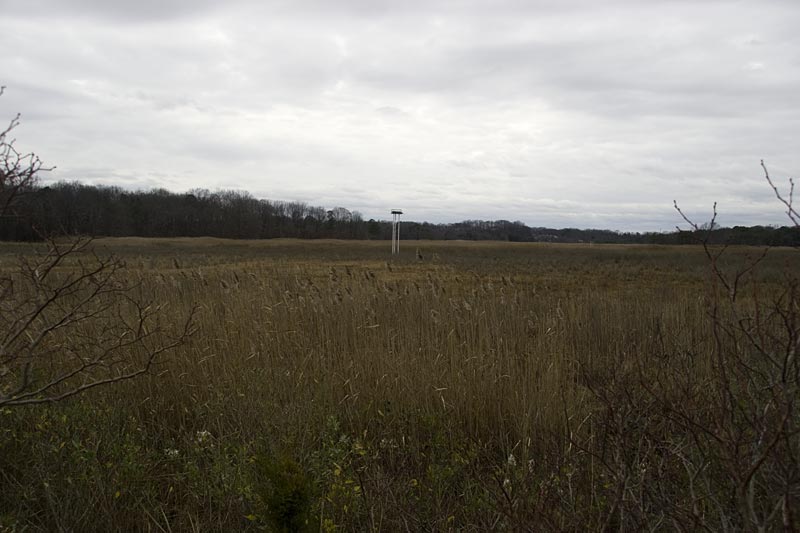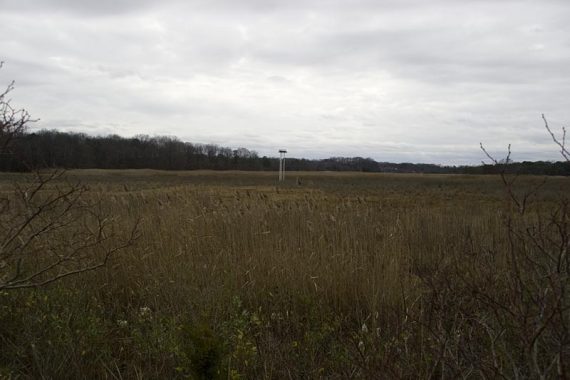 Nesting platform out in a marsh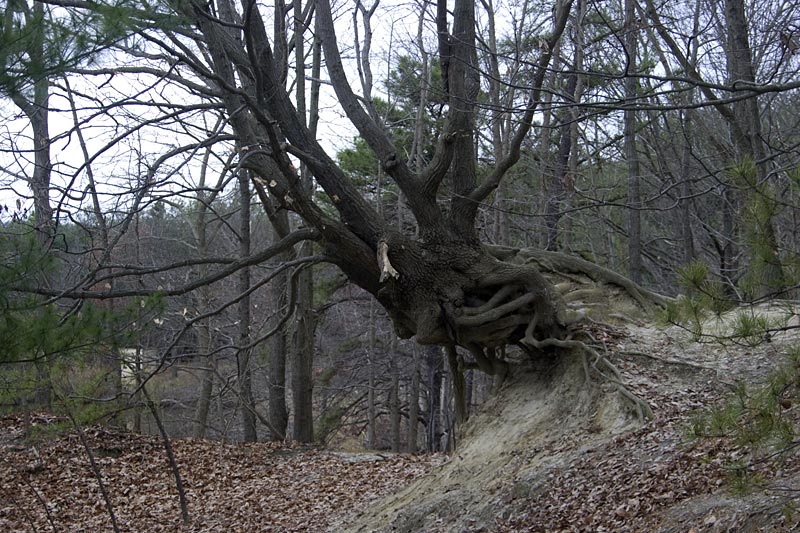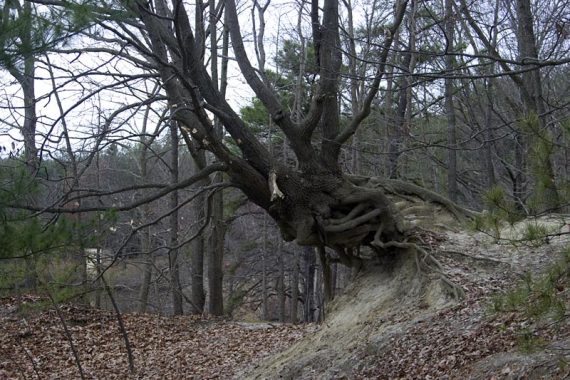 Interesting tree along Blue trail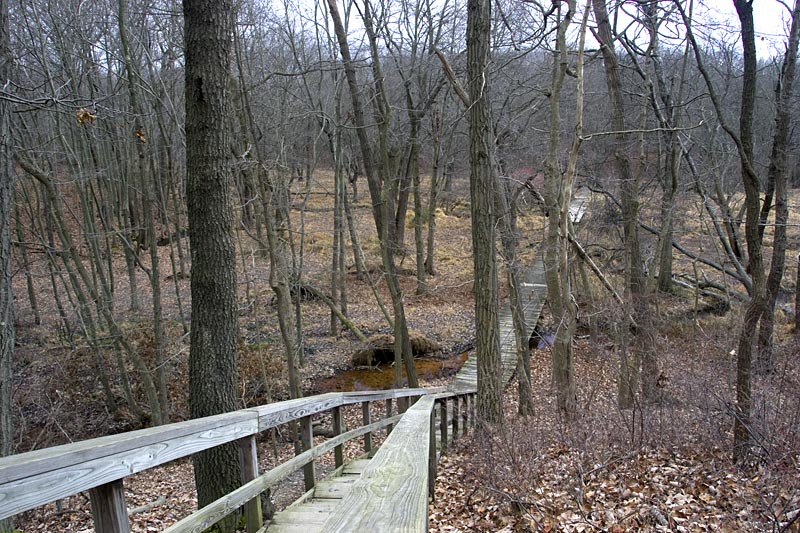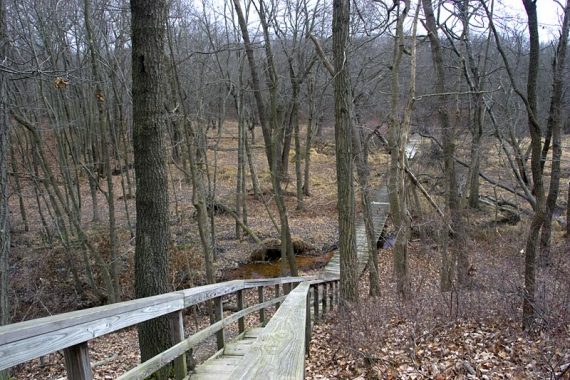 Green Trail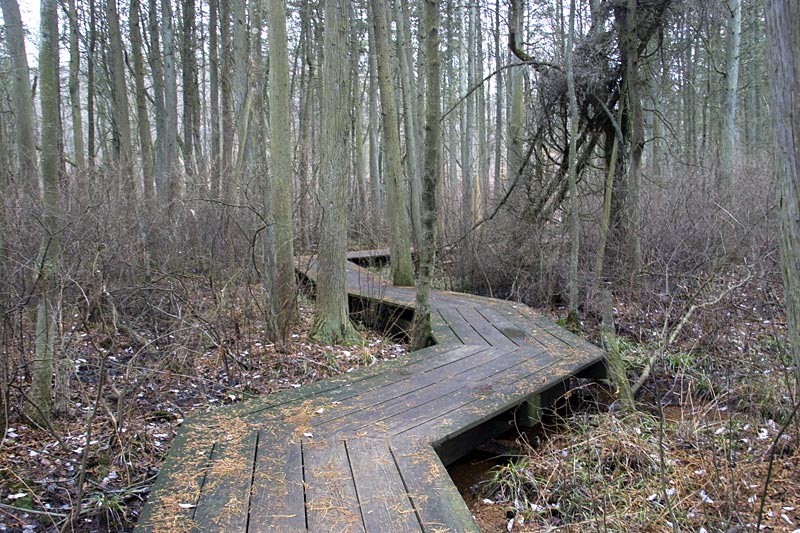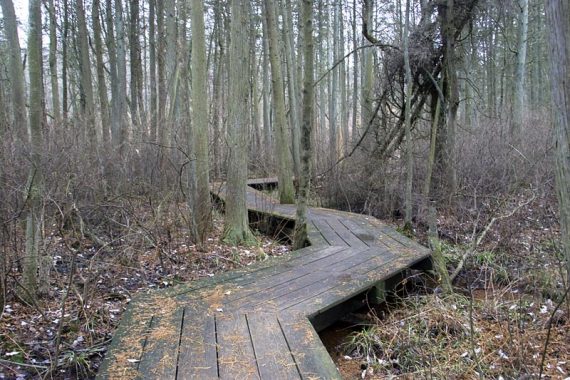 Green Trail thru a cedar swamp