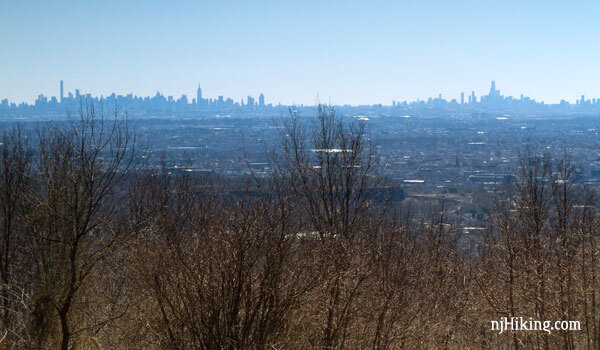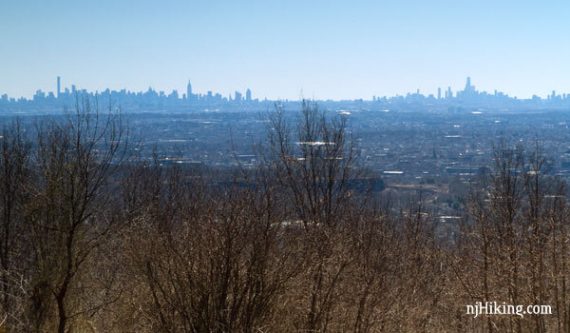 Hike to a panoramic view of the New York City skyline.
4.3 miles. Surface is very rocky and rutted, not too steep up to the view.
Shorter: 3.4 miles out-and-back to the view
Longer: ~6 miles – come back using YELLOW to WHITE to RED
Longer: ~8 miles – continue to another view on YELLOW in the middle of the park, then back WHITE to RED
Combo: Stop by Great Falls too, about 15 min away.
Our two cents:
Nice forest, with surprisingly little traffic noise, plop in the middle of a densely populated area. Low mileage and minor elevation gain makes this a doable loop with nice view payoff.
Not fans of the trail surface which leans towards rutted, ankle-roller rocky woods roads that hold a lot of water after heavy rain.
Updated: 4/2020 – Page refreshed, not re-hiked.
Map:
This park is covered on the Jersey Highlands Trails, or pick up a park map at the trail kiosk, or print it ahead in case there are none.
Books:
This loop is in 50 Hikes in New Jersey and longer variations are in 60 Hikes Within 60 Miles: New York City and Take a Hike New York City.
Small lot, can get filled up. Lot 6 on university grounds used to be the parking lot for this hike (as it's listed in older books) but unsure if that is an overflow option.
Restrooms:
None. Stores on Rt 504 if approaching from there, QuikChek, Starbucks etc.
Hike Directions:
Overview: RED – YELLOW – RED
Ignore all the unmarked trails crisscrossing everywhere, the route is well blazed.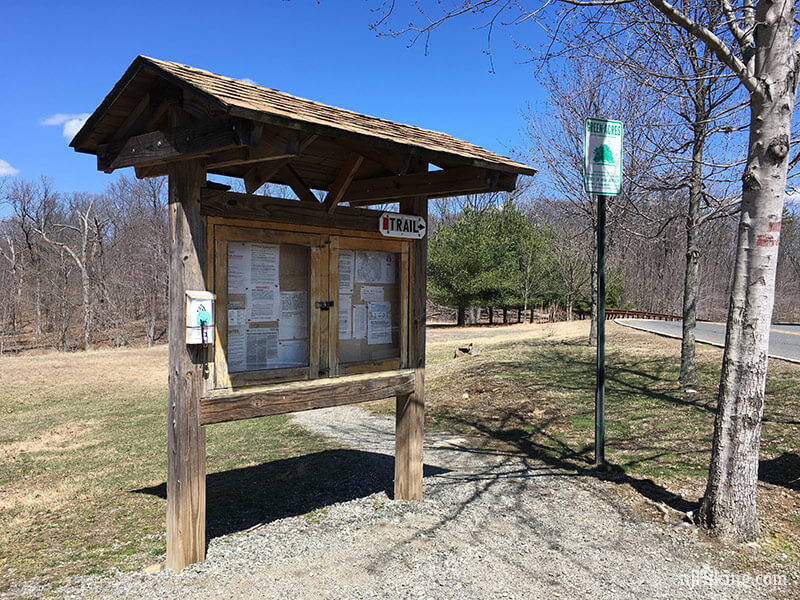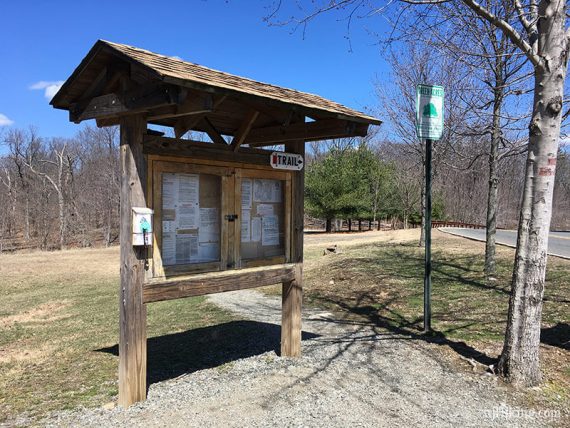 0.0 – From the trail kiosk, follow the trail, RED, across the field and into the woods.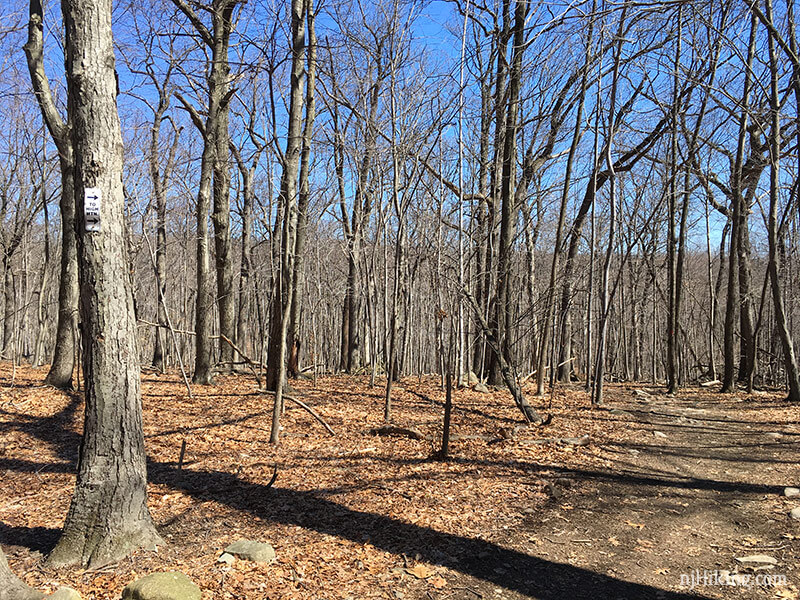 0.7 – Turn RIGHT and now follow YELLOW.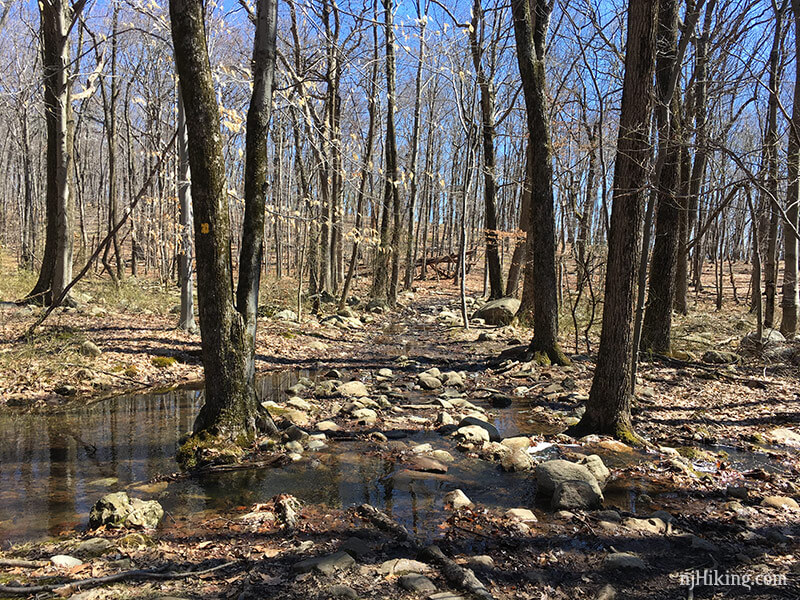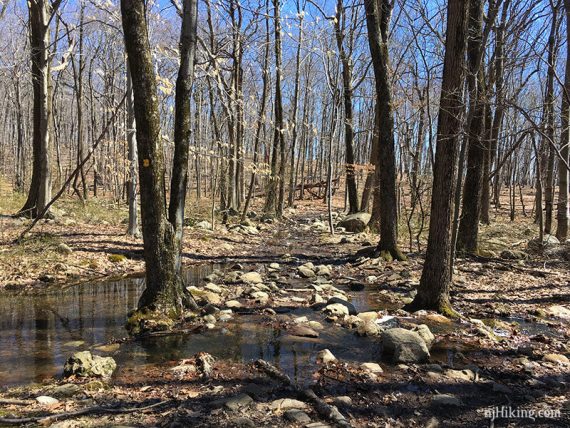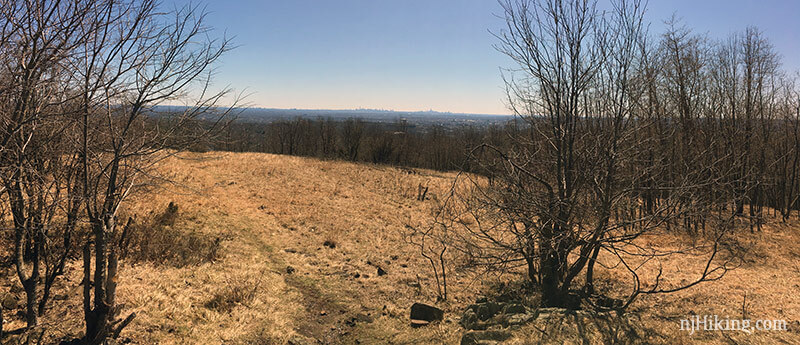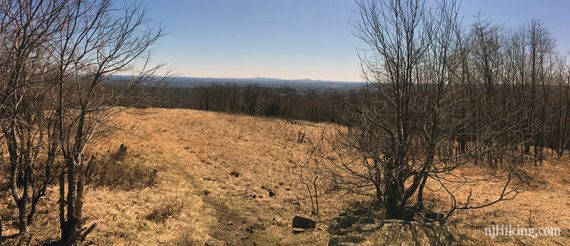 1.6 – View of the NYC skyline appears. Go just a bit further and there is a large rock to stand on for another view.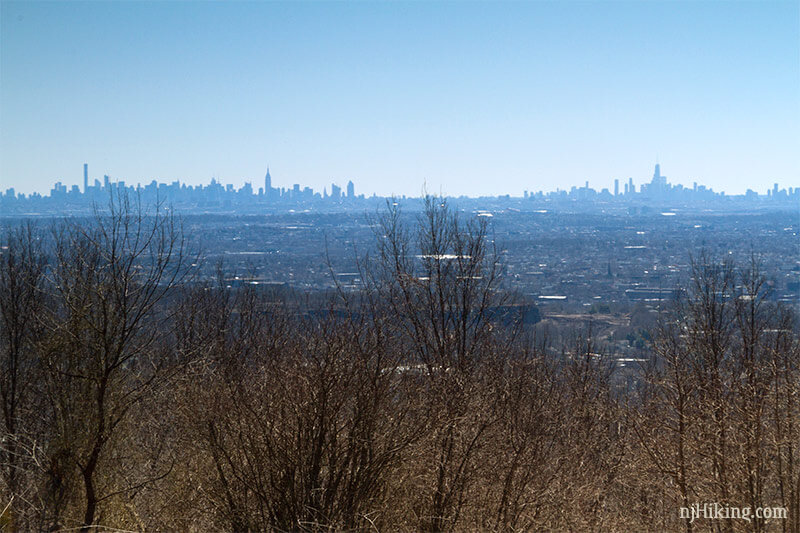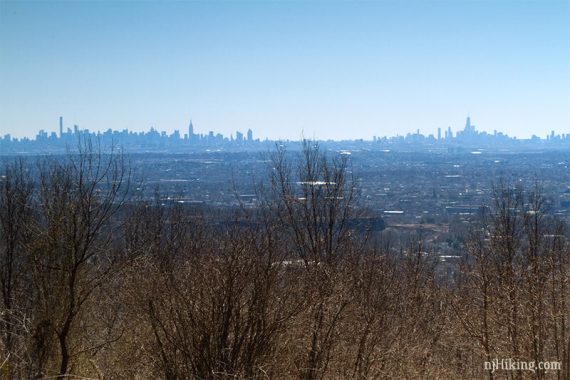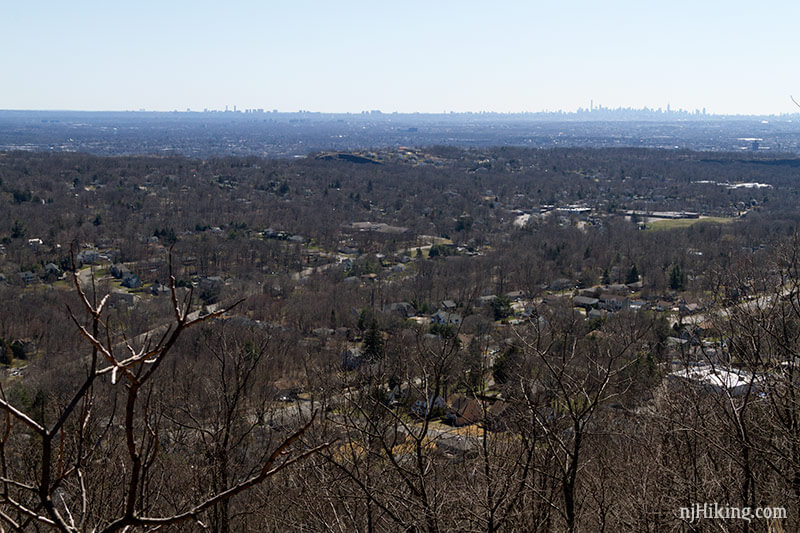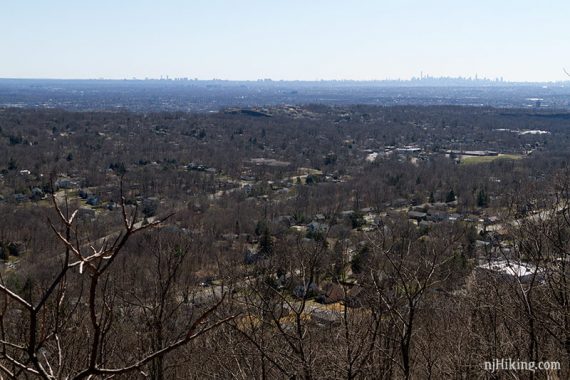 Yellow trail.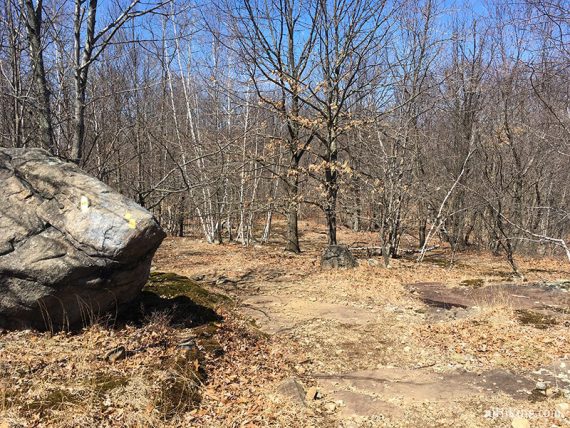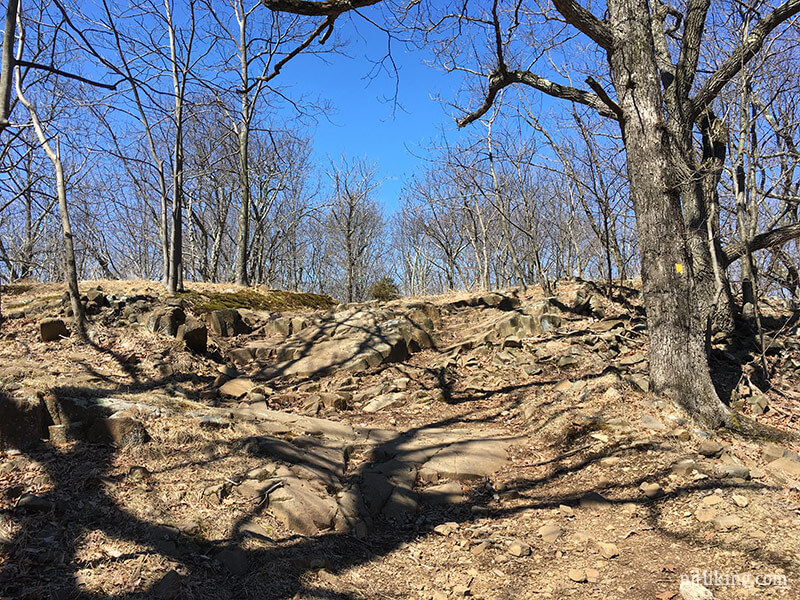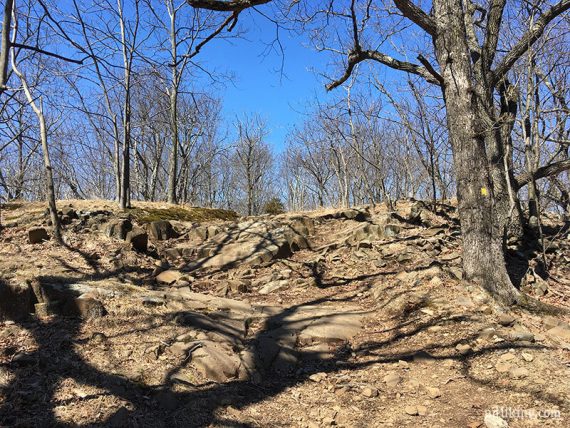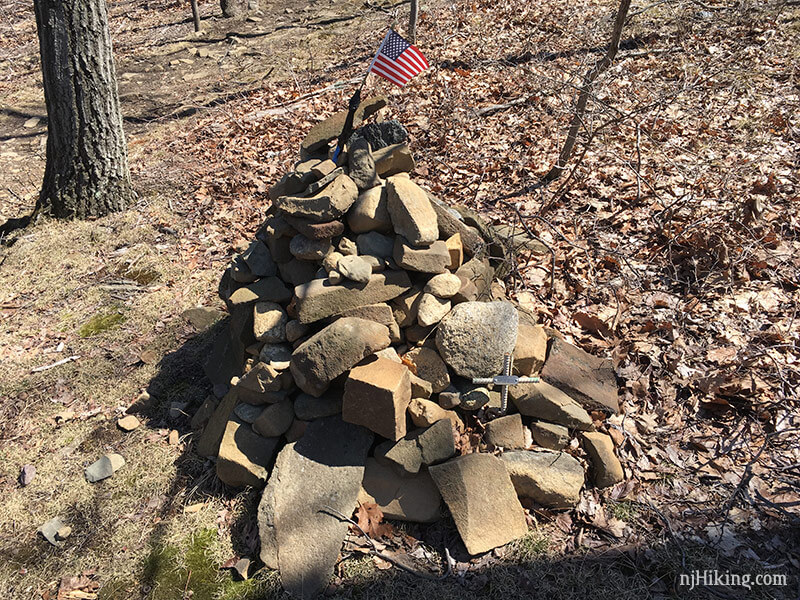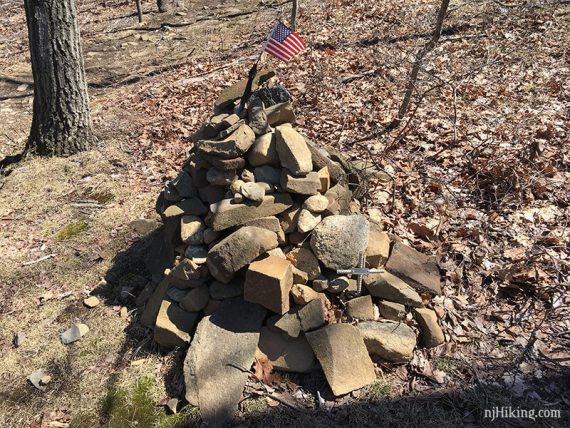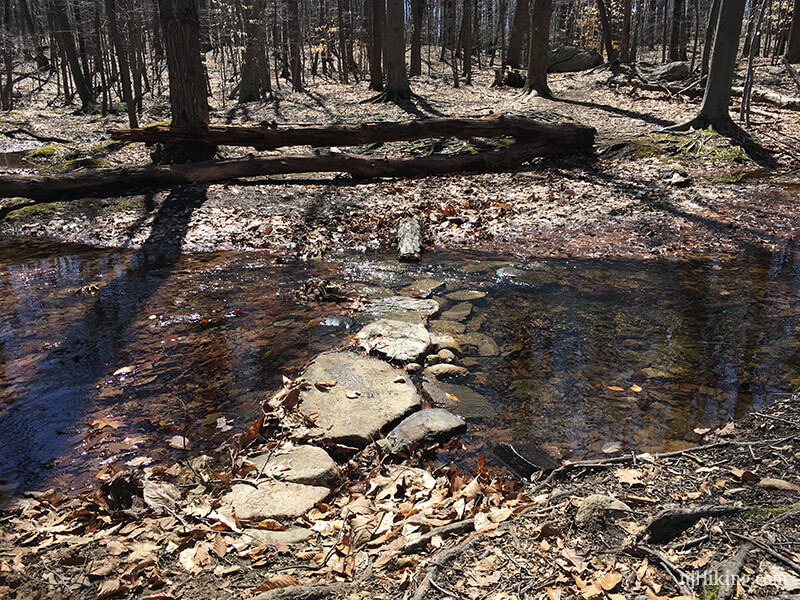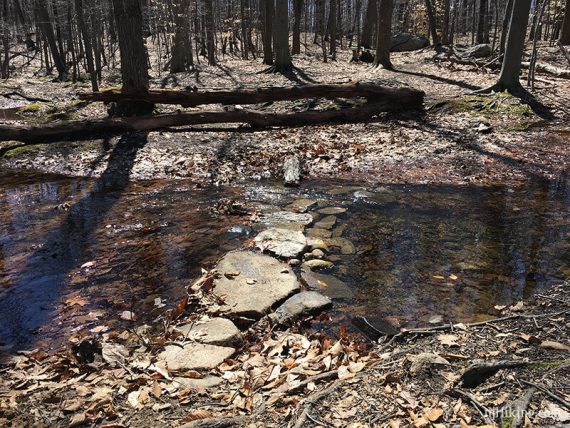 2.6 – Turn LEFT and now follow RED. [4-way intersection, RED also goes right, and YELLOW continues]
/// Option: Extend the route from here by continuing on YELLOW. ///
3.5 – Keep following RED, passing WHITE on the right.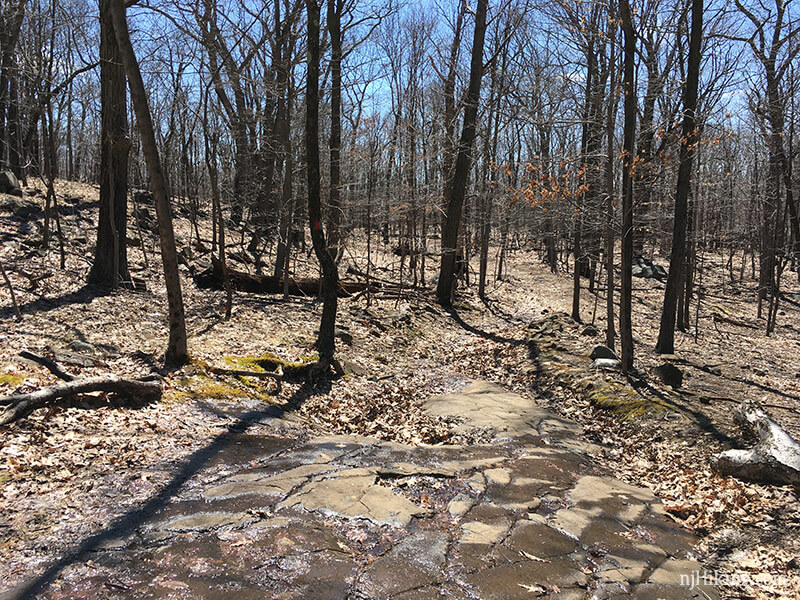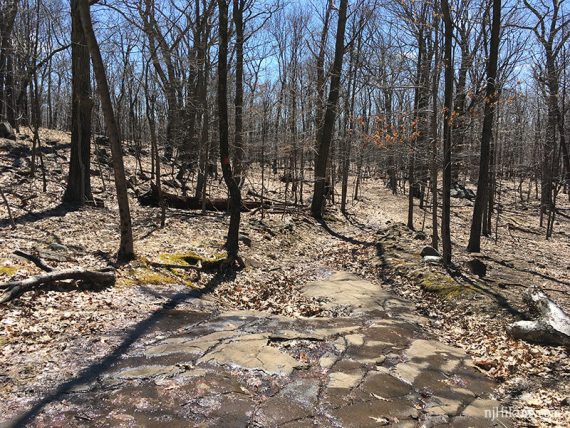 3.6 – Keep following RED, passing YELLOW on the left.
—
Hiked: 4/2/17. With Great Falls.