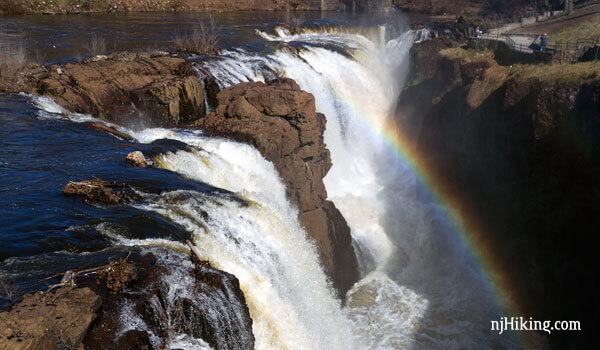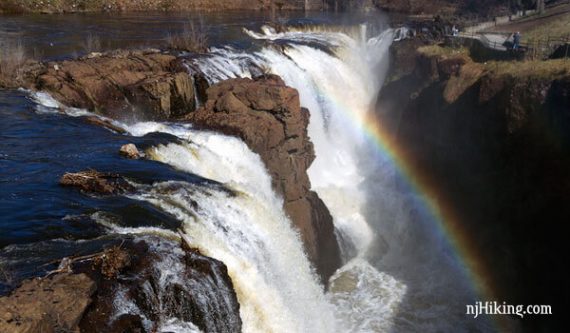 Explore a large waterfall on the Passaic River.
1 mile or less, paved surface. Mostly accessible (stairs to the lawn below the overlook).
Shorter: Stick to the overlook area… but you're missing getting closer to the falls.
Longer: Walk around more of the area and historic buildings.
Nearby: High Mountain.
Hike Info:
Our two cents:
While certainly not a hiking trail, this is a worthwhile stop for anyone in Jersey.
Check out the falls (especially after heavy rains) and then drive 15 min. for a hike at High Mountain with views of the NYC skyline. (Nearby Garret Mtn. also a possibility).
Updated: 4/2020 – Page refreshed, not re-hiked.
Map:
Brochure with map available at edge of parking lot, or at visitor center.
Parkway N to exit 155. Rt 19 towards Paterson. L on Grande, R on Spruce, R on McBride. Parking lot on left. Full directions on the park site.
Restrooms:
In the visitor center across the road from the parking. Opening times vary by season, check site.
Directions:
The falls can be seen from the overlook parking, as well as the lawn area in front and below the parking (via stairs).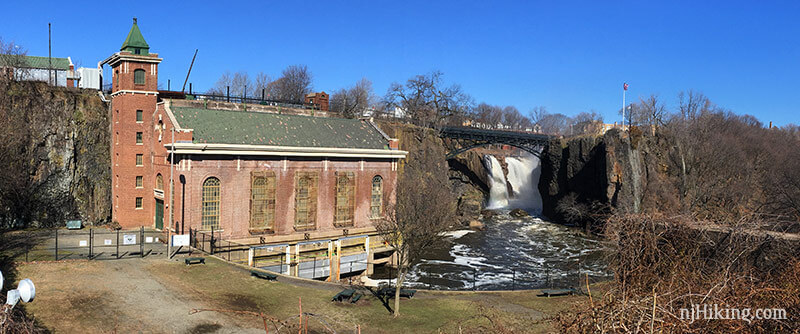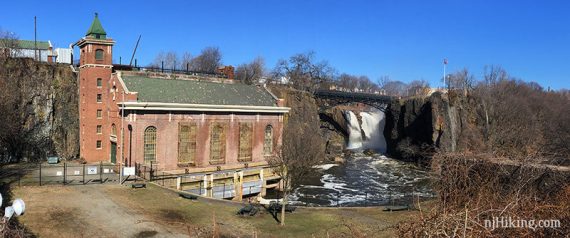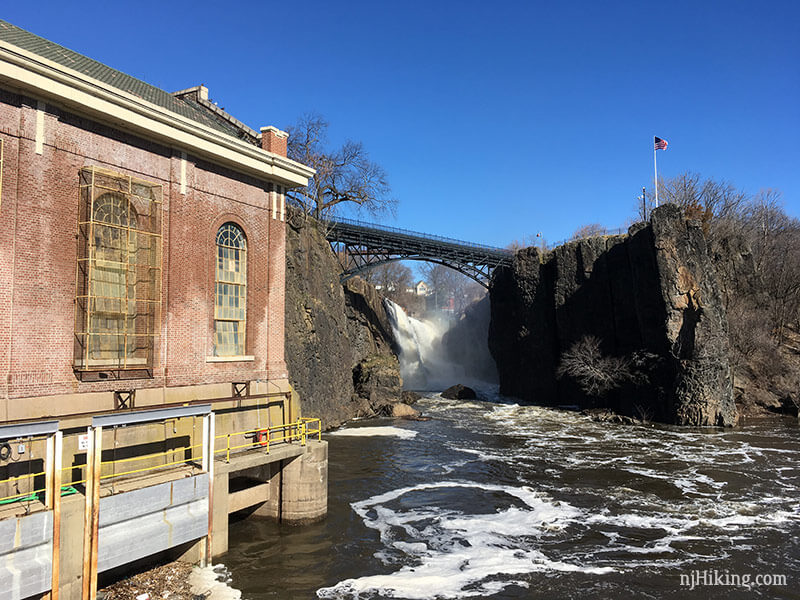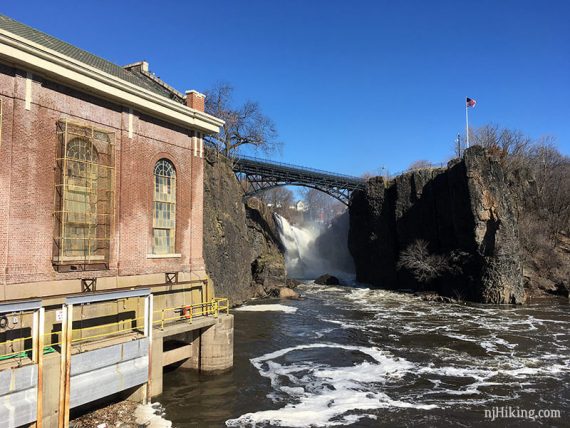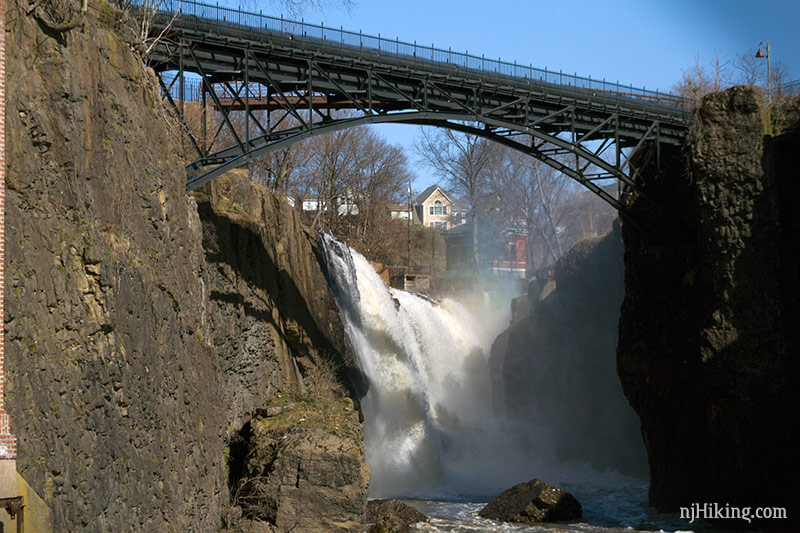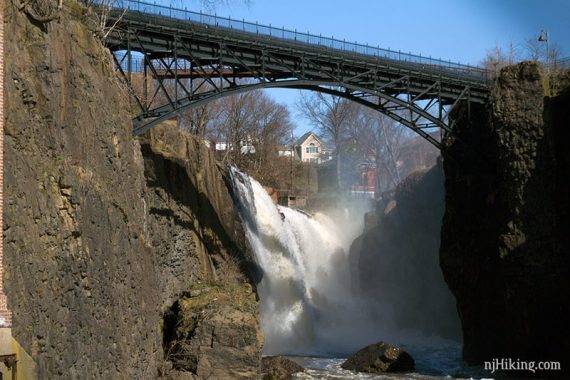 To get closer to the falls, walk back out to the street. Turn right and walk down the sidewalk. There are views of the falls from here too.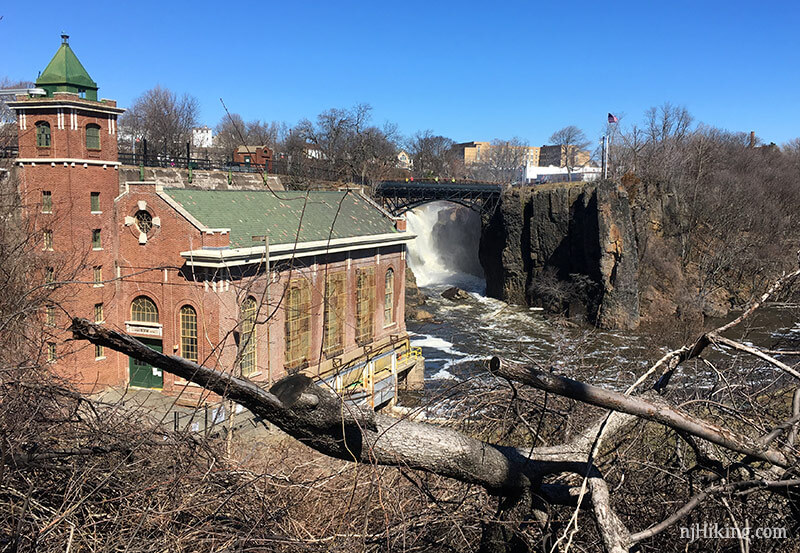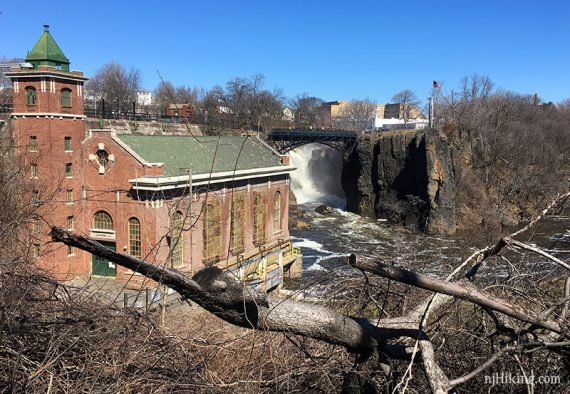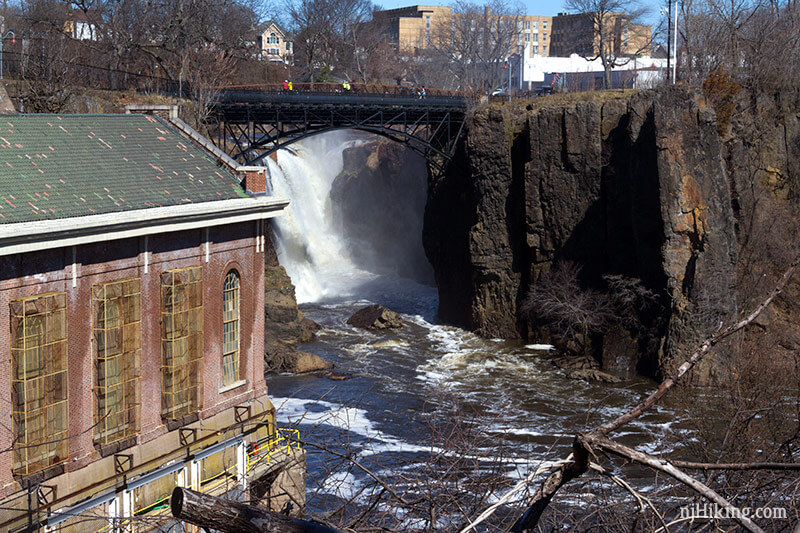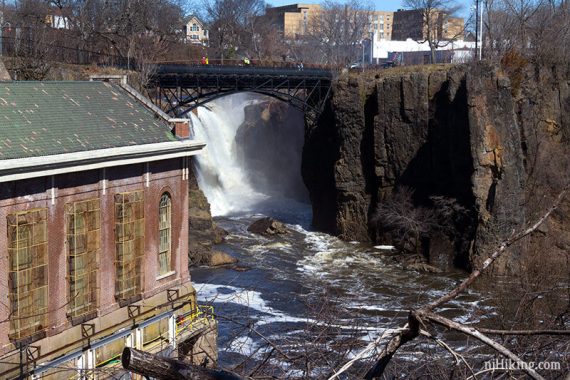 Turn right into an open lot and walk towards the fence where there is an opening that leads to a footbridge. Continue towards the falls to another footbridge.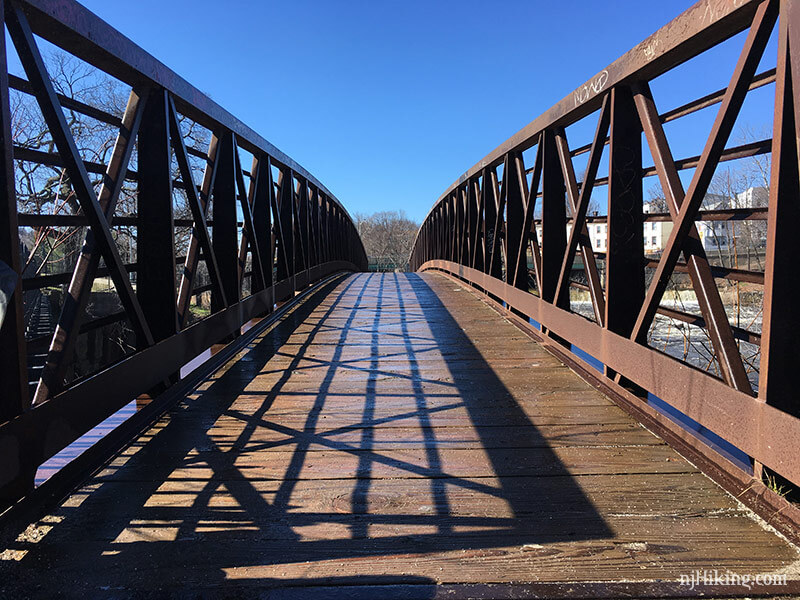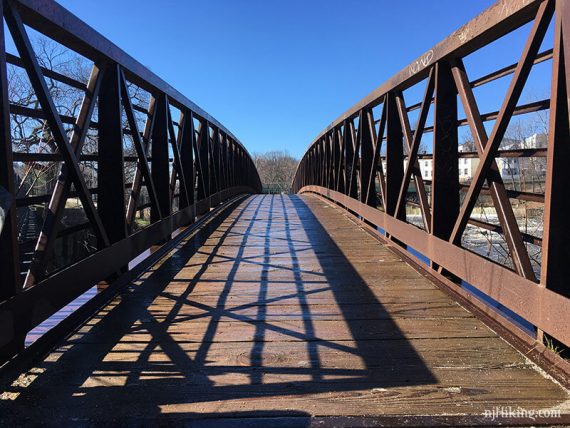 You might get a little misted if the falls are going good.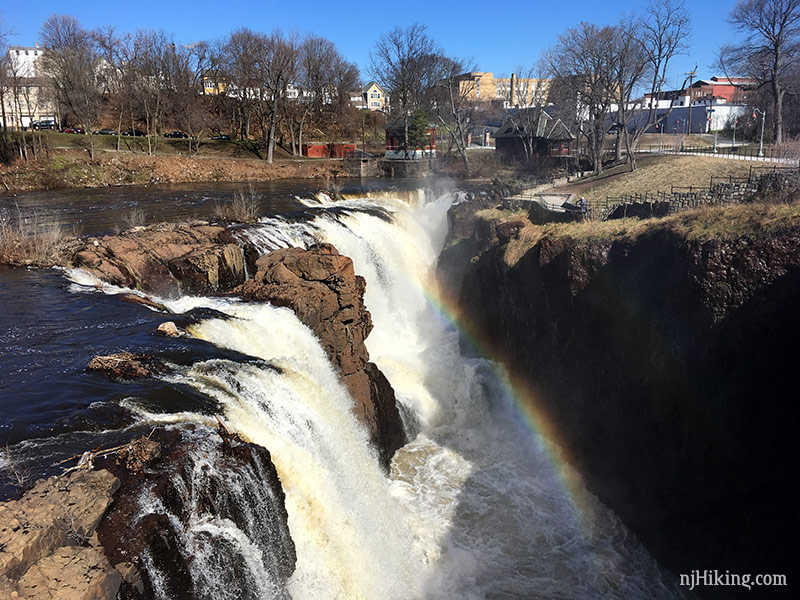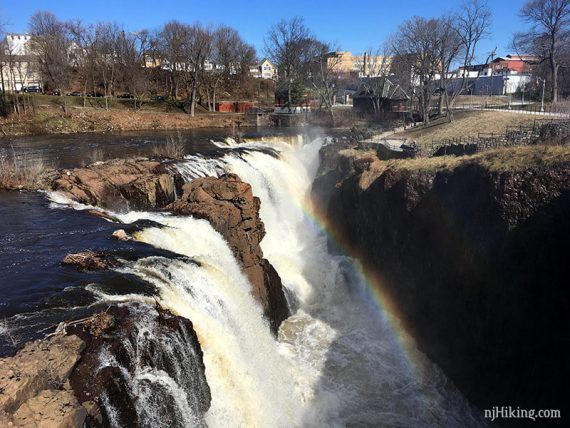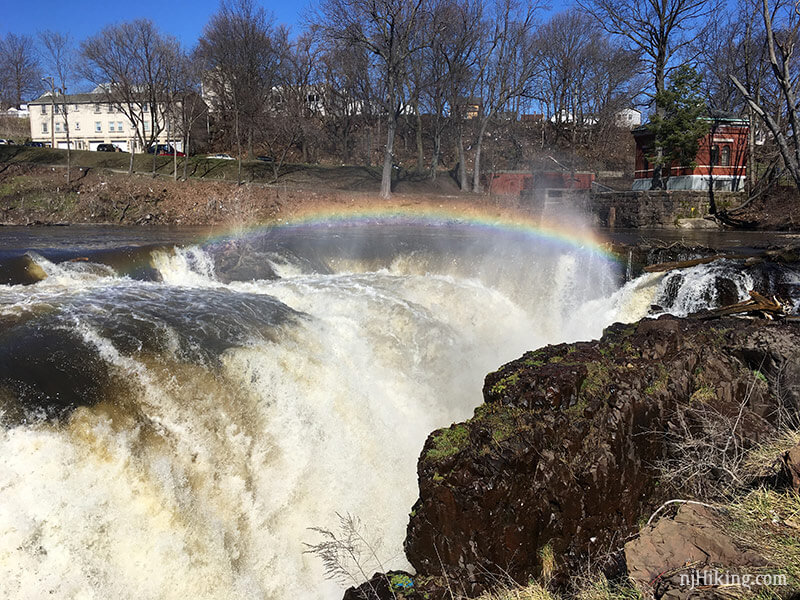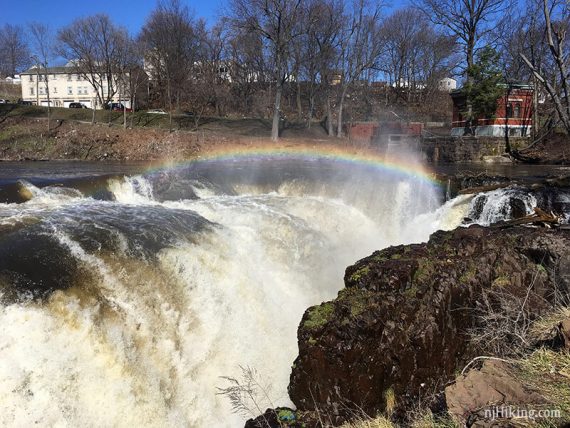 After crossing the footbridge, the path continues along the edge for close-up views of the falls.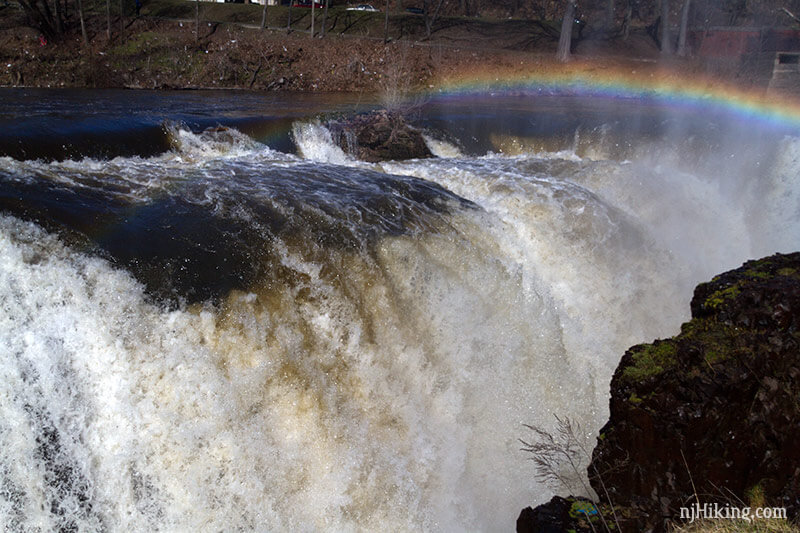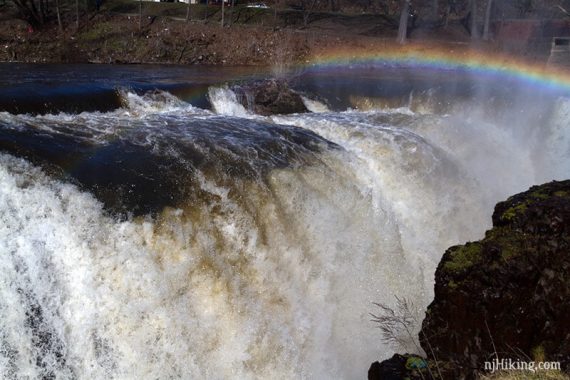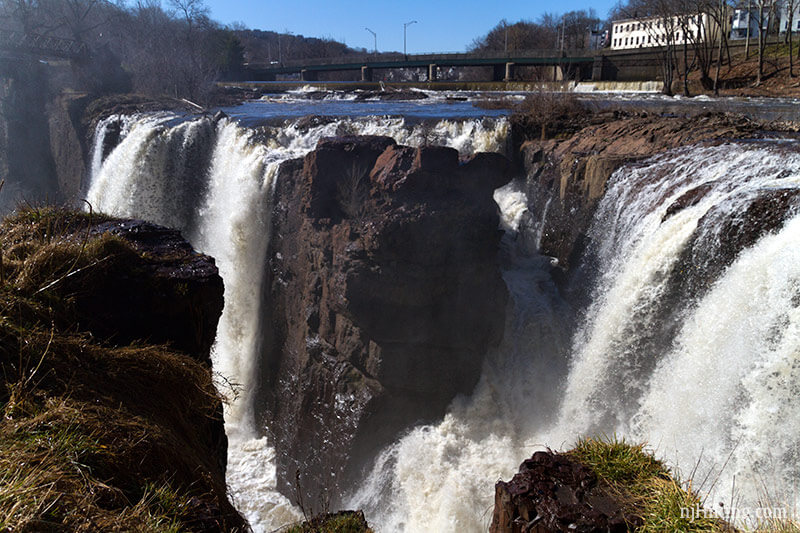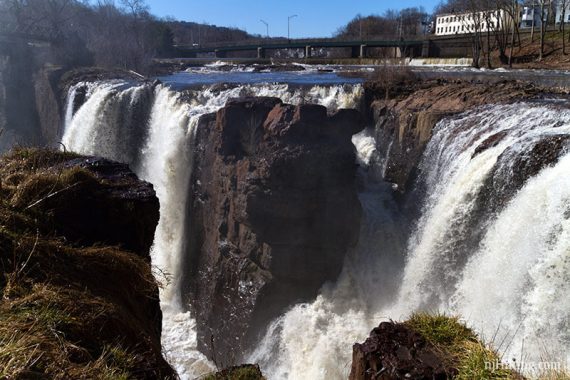 Retrace the route when done.
Option: The paved path continues in Mary Ellen Kramer Park past the falls, down a little hill, along the Passaic River towards some high rock cliffs (Valley of the Rocks).
It's not that scenic and tons of trash so we turned around before the end of the path.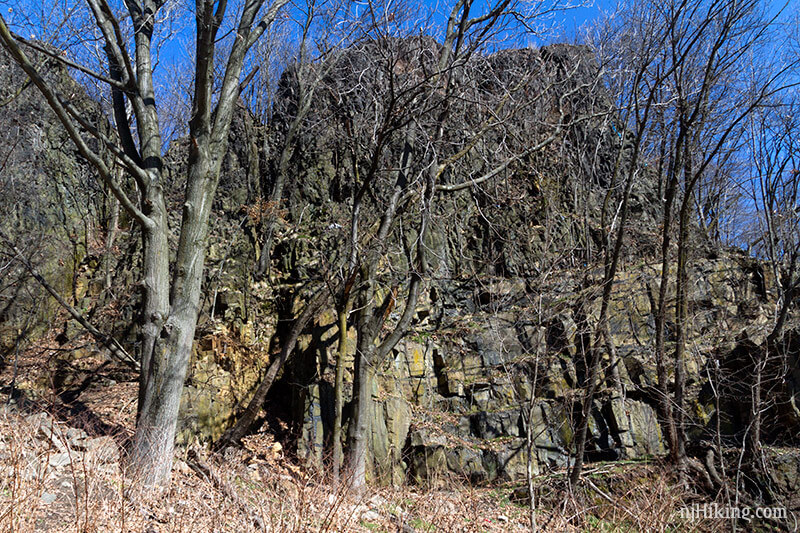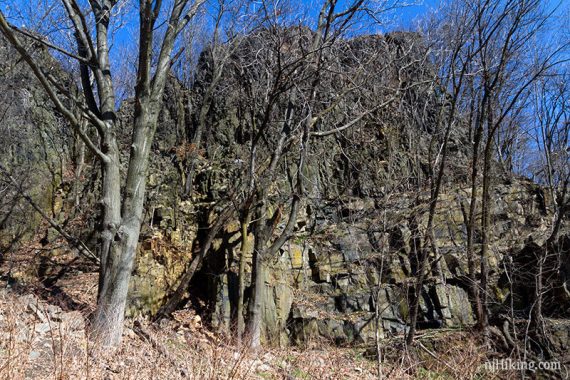 —
Hiked: 4/2/17. With High Mountain. Note to our future selves: Starbucks on Rt 504.