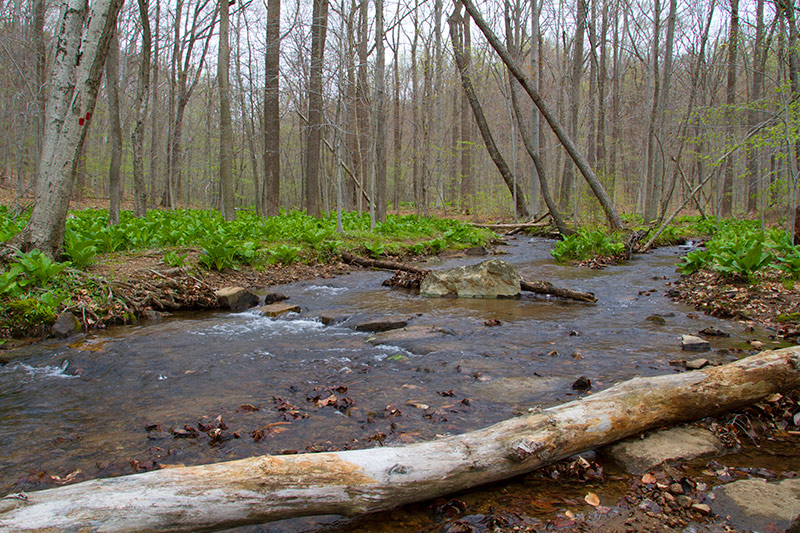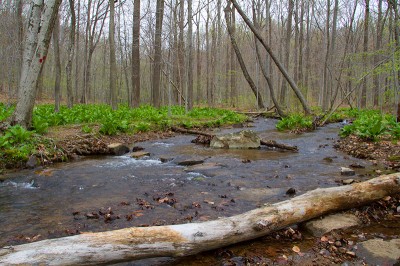 For detailed hike directions, maps, GPX, video, and photos, visit our "Jockey Hollow – Grand Loop Trail" page.
We only had Sunday available to hike so – of course – the weather threatened to be iffy. So we opted to hit up Jockey Hollow where we could get a decent hike in but it's only just over an hour drive away.
The last few times at this park we had done other routes, so I knew it had been awhile. Just checking the site now, it looks like we hadn't done this hike since 2009. Time flies.
The park was turning greener but wasn't in full bloom yet. Most people were jogging or walking dogs on the park roads, and we only passed a handful of other hikers on the actual trails. And most of these were on the trails near the visitor center.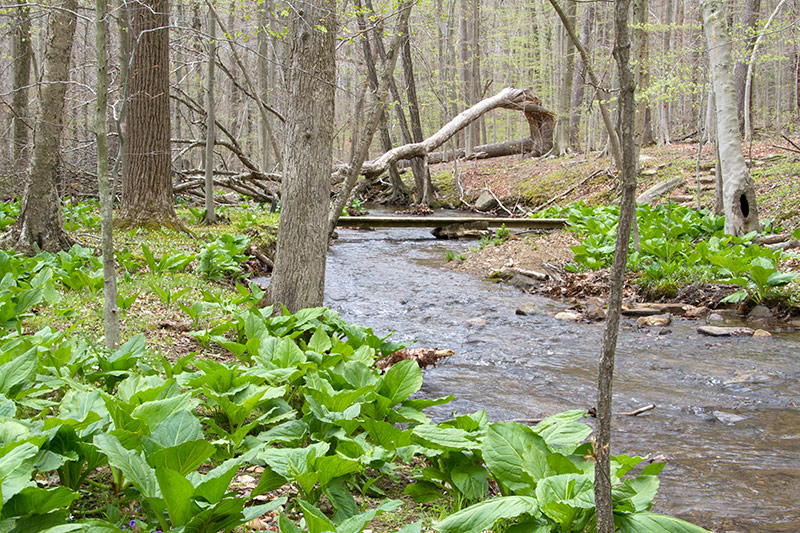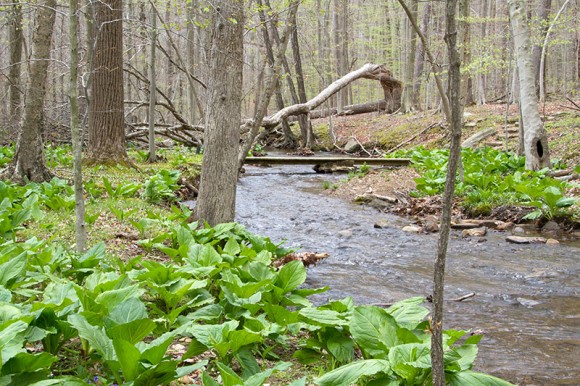 At the viewpoint near Stark's Brigade's Monument, we noticed the new World Trade Center can now be spotted in the distance (right), while the tippy top of the Empire State is over on the left.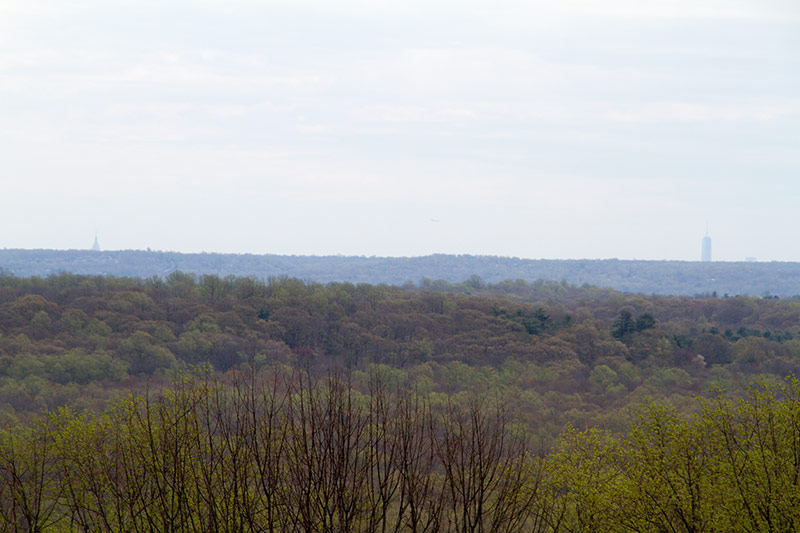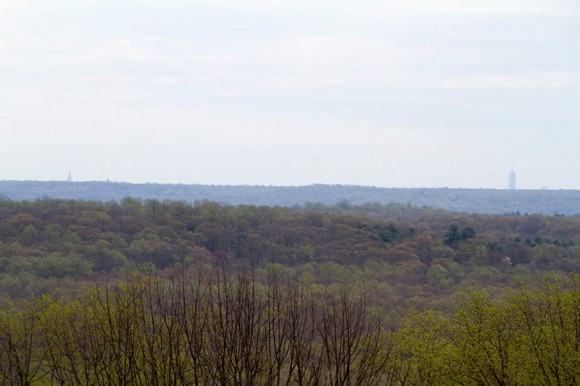 Now, we've encountered varying qualities of trail markers over the years – from clearly marked to total, utter "where the #@*! are we?" confusion (Norvin Green many many years ago – we're so looking at you).
But Jockey Hollow has taken trail blazing to The Next Level.
Each trail intersection contains a numbered sign post, directional arrows for each trail, and a full color trail map. And just to be absolutely positively sure you do not get lost – there is a little "You Are Here" arrow on each map.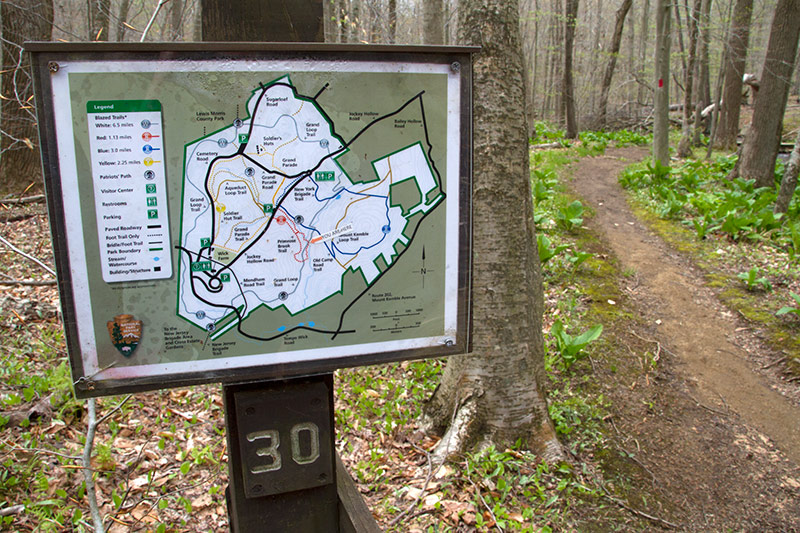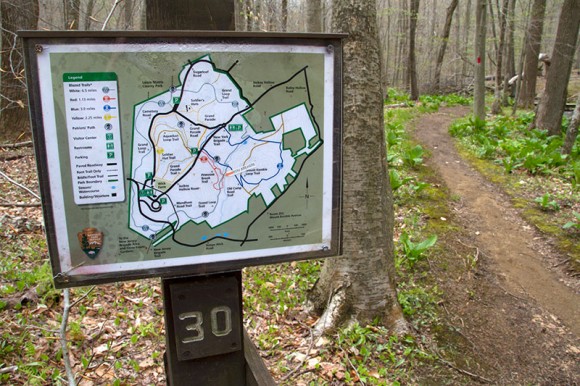 We're sticklers for always carrying a paper trail map – but this is the one park that ehhhh you could probably wander around without one.
Right in the beginning of this hike is a little pond, where we spotted a turtle and on the way back… a tadpole!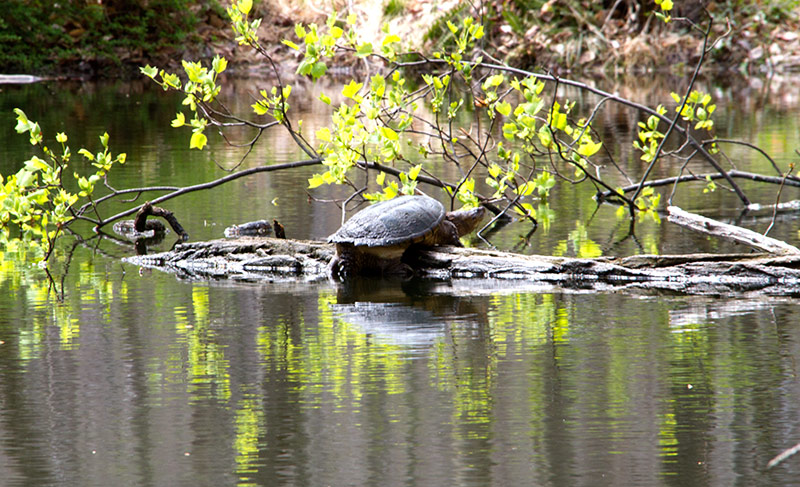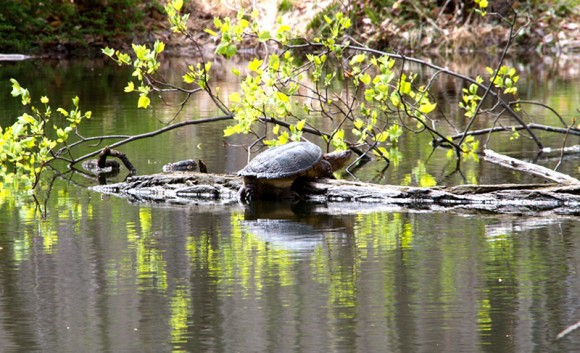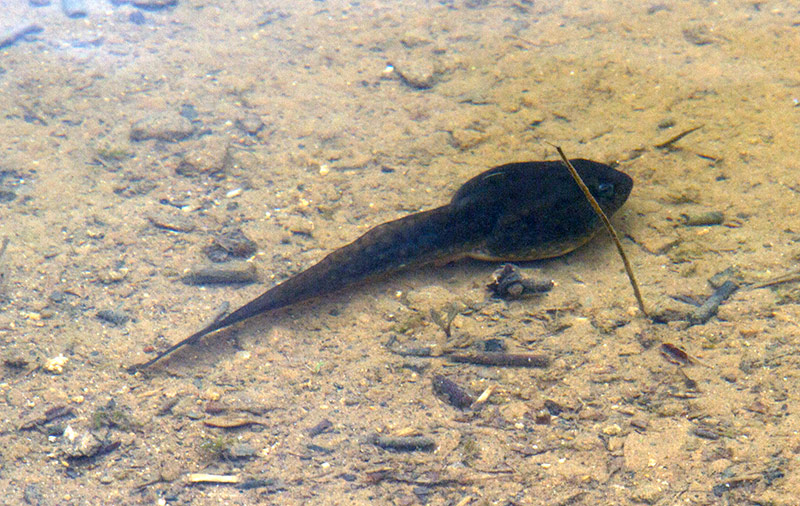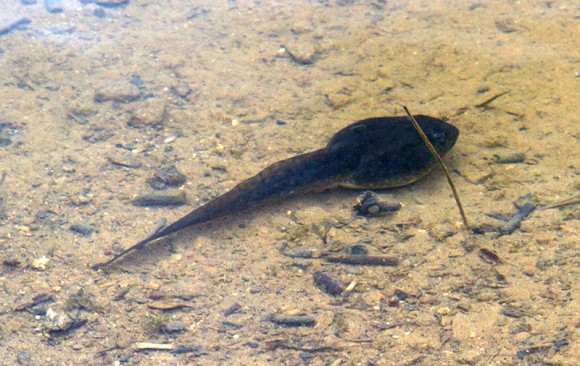 For detailed hike directions, maps, GPX, video, and photos, visit our "Jockey Hollow – Grand Loop Trail" page.
Miles: 7.4
Wildlife spotted: woodpecker, turtle, tadpole, deer
Bonus: We managed to miss any rain, but it was grey out so that called for a stop at Starbucks on the way home. There are signs for it on the way back to Rt. 287 and it's not far from the park. Our car tends to automatically just drive toward them anyway. A caramel flan latte counts as a "recovery" drink because it's full of milk… right?