Hiking Sourland Mountain Preserve in Summer.
The weather was really nice, not quite as hot and muggy as August in Jersey usually is.
We only had one morning available this weekend to get a hike in, so we picked a park somewhat nearby – this park is about 50 minutes away for us.
For detailed hike directions, maps, photos and GPS coordinates, visit our Sourland Mountain page.
We hadn't been to Sourland in quite a few years, and when we went before the longest trail was maybe 3 or 3.5 miles which is just too short for us to drive for, we would be hiking as long as driving.
They've since extended the Ridge trail to 5 miles.
There were tons of people in the parking lot at about 9:45 when we arrived… was not expecting the park to be so popular. Several large groups, some bikers.
But after a while we didn't see anyone, I suppose most people take the short loop and don't go the whole 5 miles.
This park is more suited for casual, short hikes or walking your dog. There are not enough trails to make a day long trek for an experienced hiker.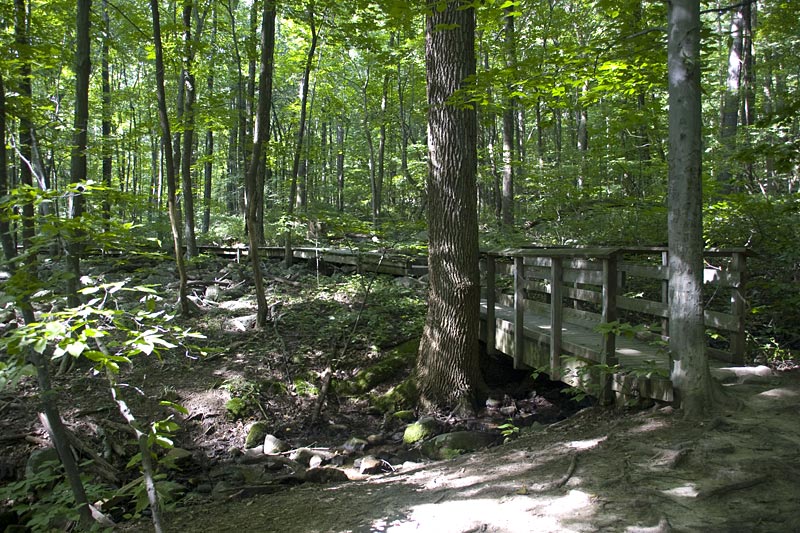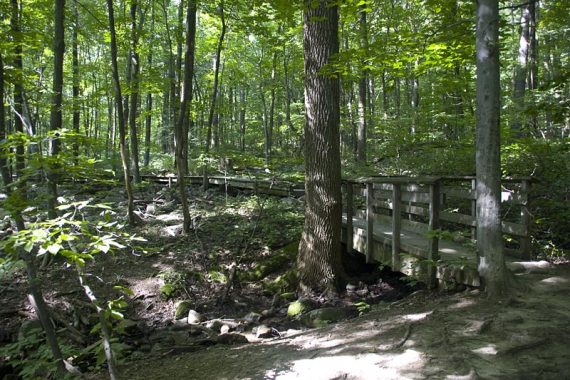 The Ridge Trail passes through a boulder field that is quite interesting, and the trails are rocky in a different way than in North Jersey… flatter, almost like shale pieces instead of rock embedded in the ground.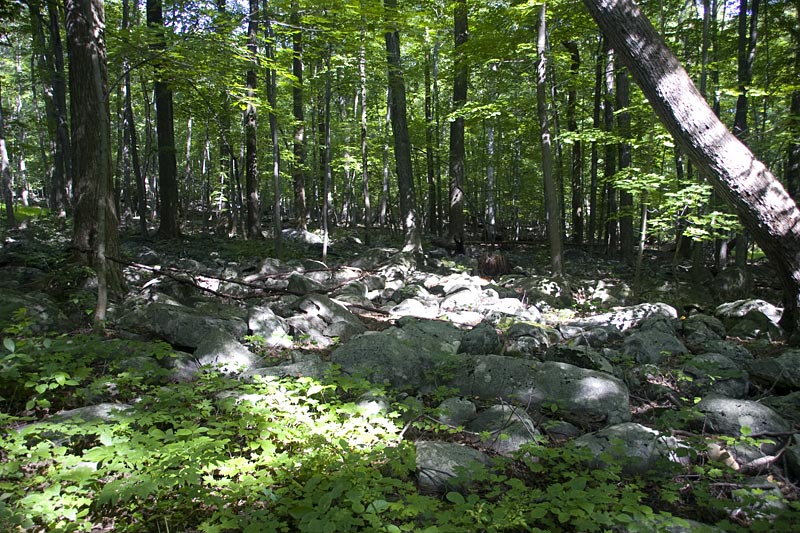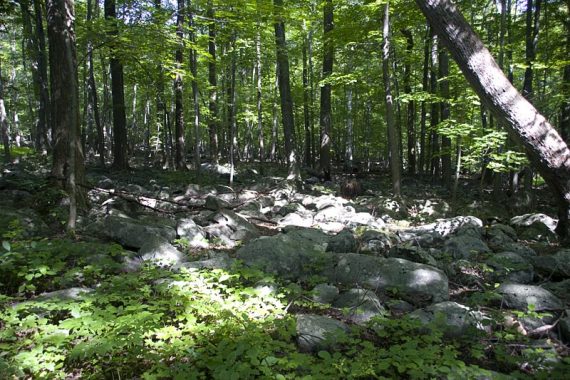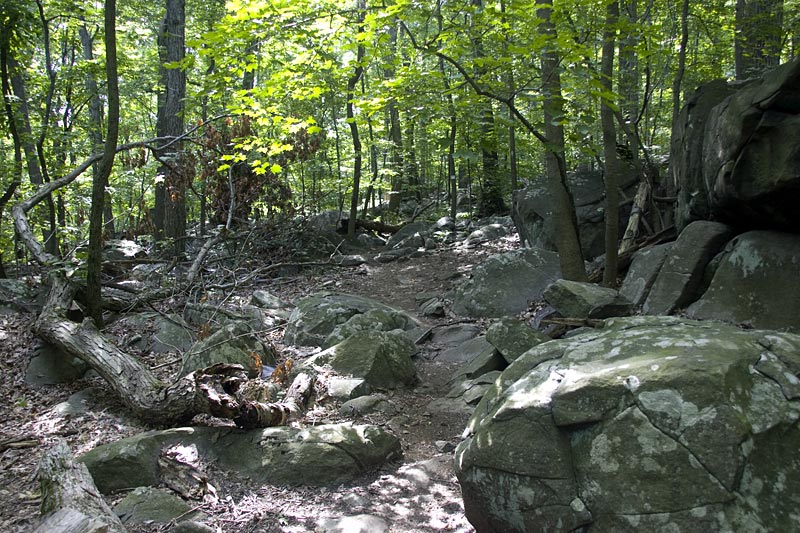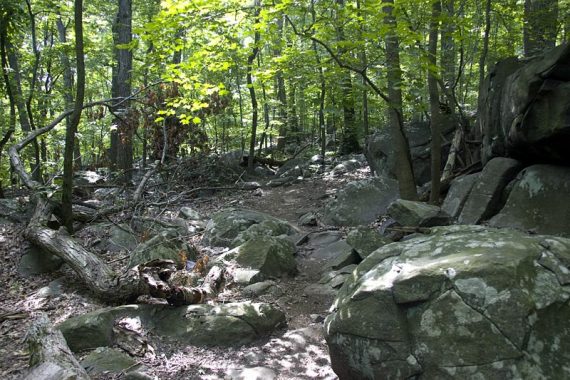 A lot of the trail is quite easy, however, and there are boardwalks over any potentially wet areas.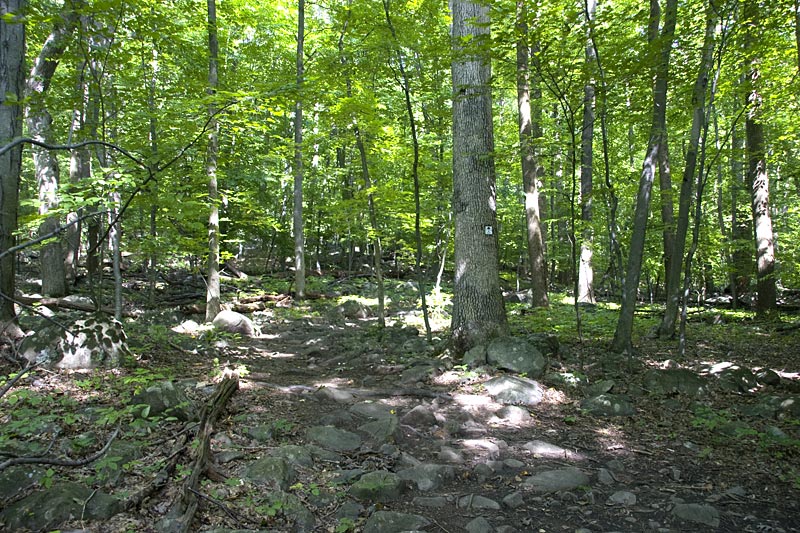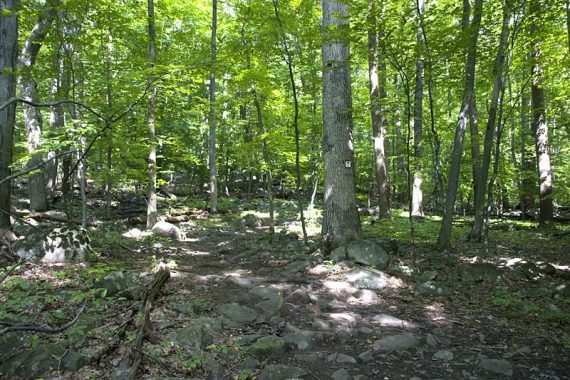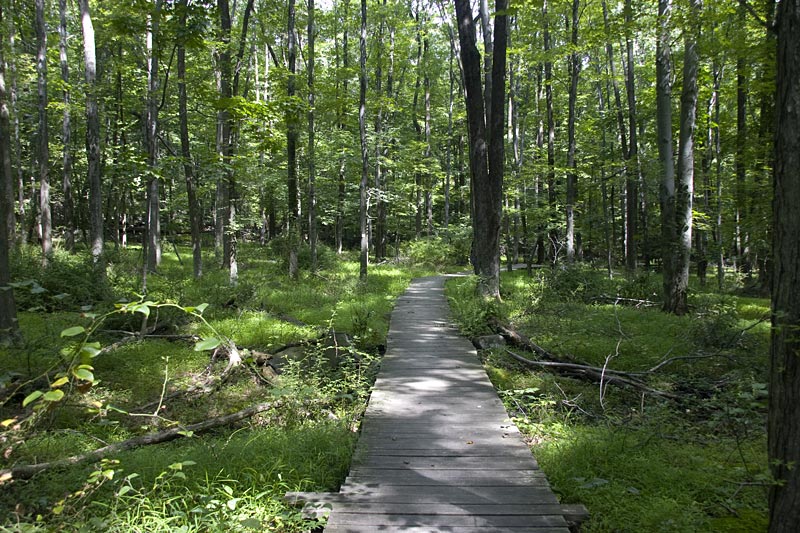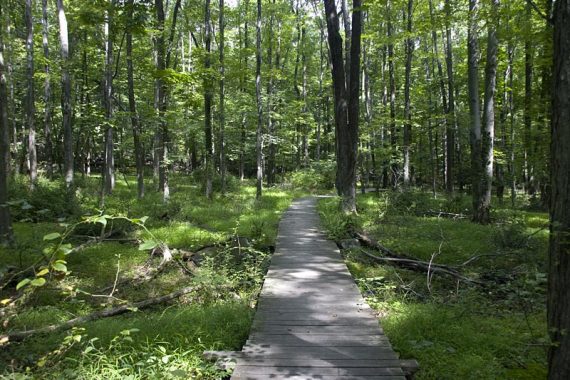 Also, there are no views on the trails, even the "Ridge" trail. You head uphill but never come out of the trees for a view.
The park is open for mountain biking but we only saw one on the pipeline cut, we didn't encounter any on the hiking trails.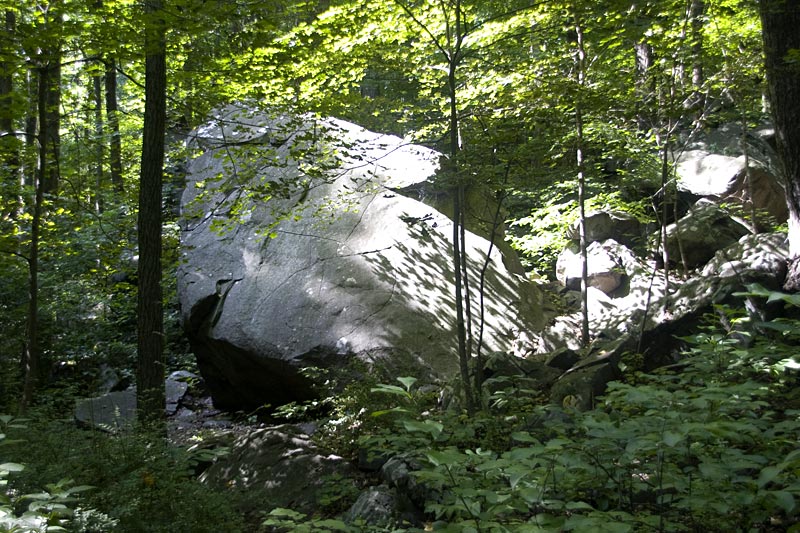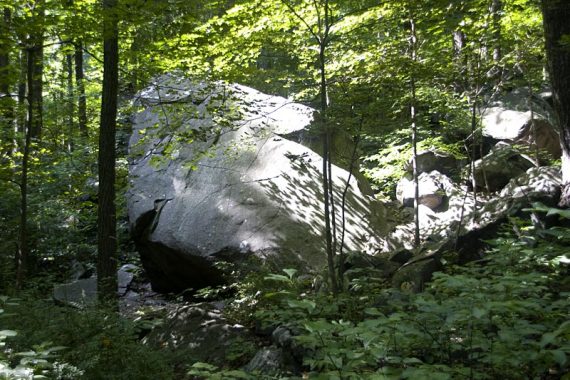 The park brochure lists "bouldering" as well but we didn't see anyone doing that… I assume that would be in the boulder field marked on the map. We passed several very large boulders in that area that I suppose are suitable for that.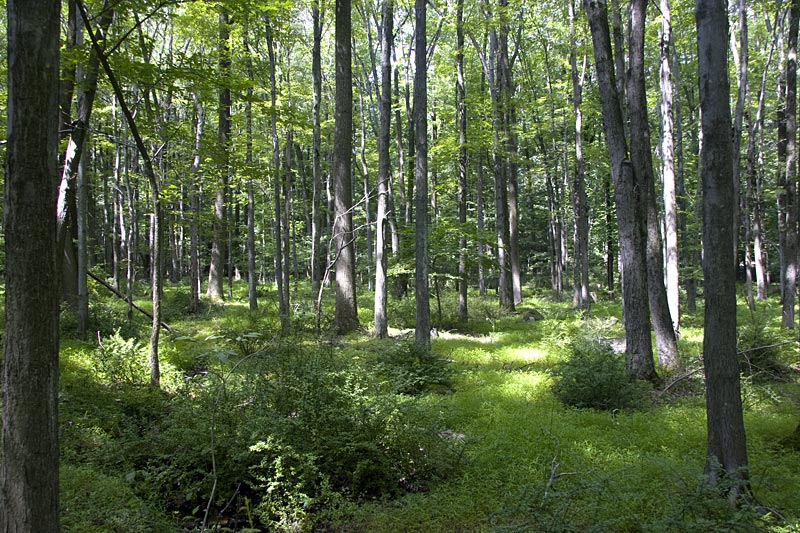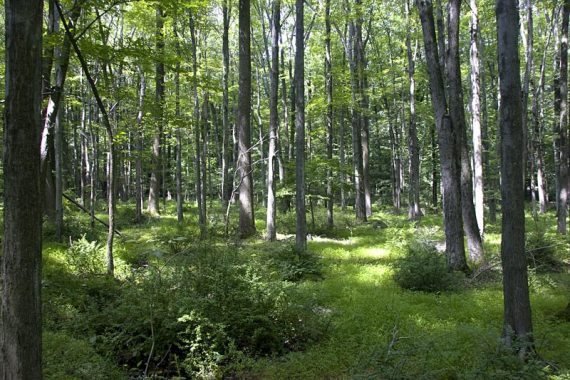 4.9 miles. Easy to moderate, trail surface has rocks and roots, minor elevation gain in the beginning. Follow the SQUARE markers the entire way for the Ridge Trail.