Somehow four and a half years had passed since we'd hiked Tillman Ravine so we decided to try for some fall foliage.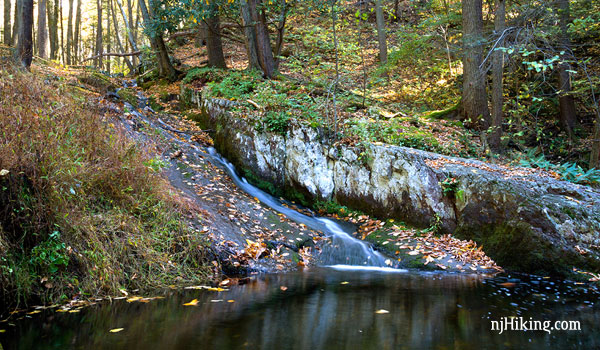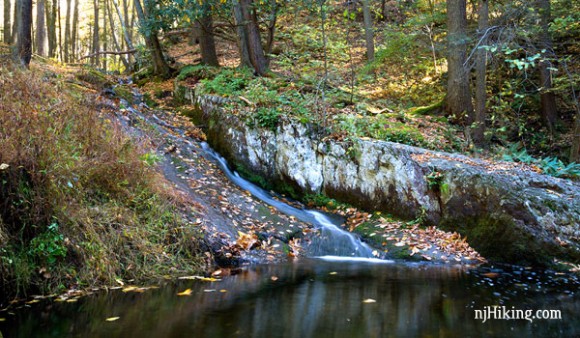 It ended up being chilly and mostly cloudy and there was more leaf drop than expected, especially on the Cemetery trail, but stunning nonetheless.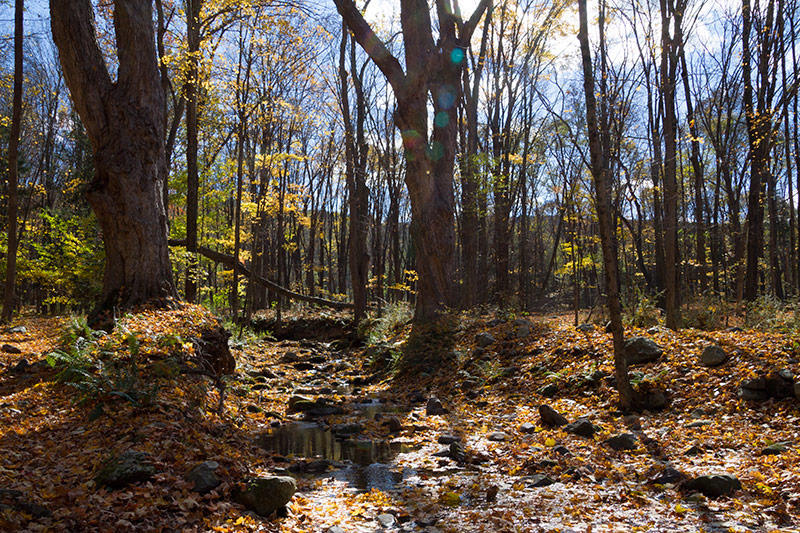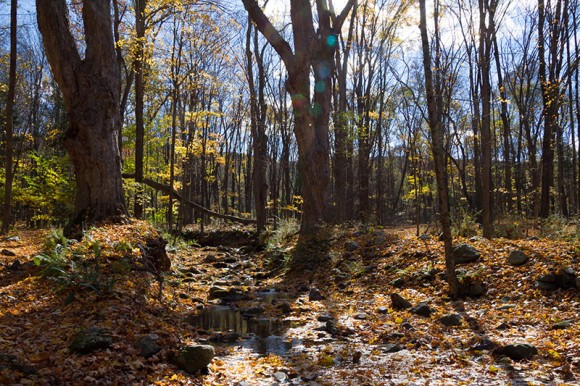 Walkpack Cemetery is small, with stones dating around the 1800s to 1900s including some Tillmans. We noticed a person was placing small flags on some graves.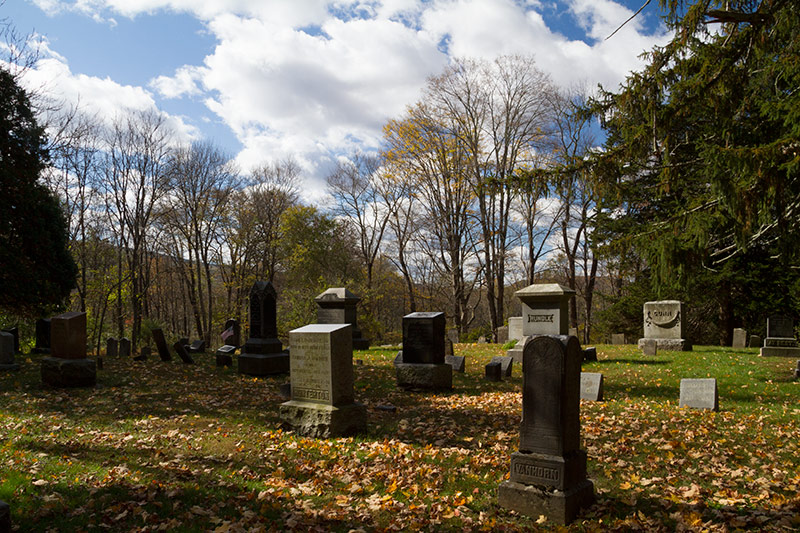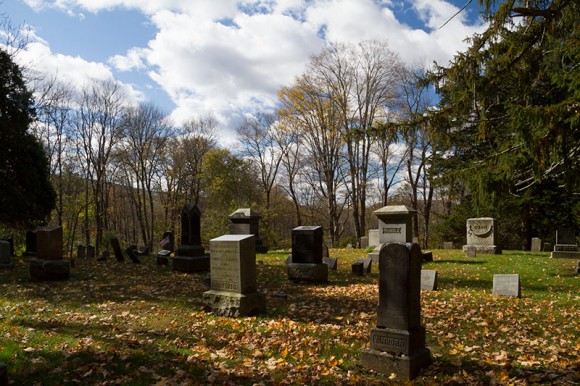 After this short hike, we drove over and hiked nearby Van Campens Glen.
Miles: 2.3
Route: WHITE TRIANGLE – BLUE CIRCLE on WHITE – WHITE TRIANGLE
—
Outdated map info archived from main page:
We took a photo of the newer Tillman Ravine map behind the glass in the trail kiosk, but there are more trails than shown on the map. The trails seemed to be marked differently than the last time we were here.
–Trail Map 3
–Trail Map 4