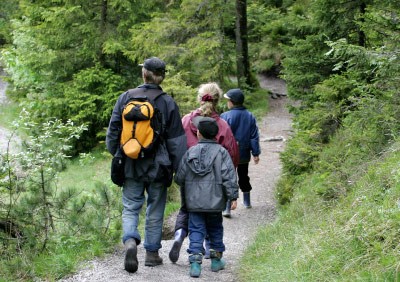 There are many hiking clubs and groups that run hikes in New Jersey… from formal hiking clubs to casual groups, and from beginner to challenging hikes.
Some clubs charge membership or hike fees, some are free. Most clubs welcome guests to try out a hike with them before joining and paying the member fee.
Start your search for a hiking club or group hike with these main resources, but also check out the list of clubs/organizations in the table below.
Contact NJ Hiking to add a hiking club or group to the list.
Club/Group
Description
Adventures for Women
Hikes in Northern NJ, and New York area
Appalachian Mountain Club
New York-North Jersey Chapter
Appalachian Mountain Club
Delaware Valley Chapter (central and south Jersey)
Batona Hiking Club
Philadelphia-based hiking club; hikes in New Jersey, Pennsylvania, Delaware
Chinese Mountain Club
Hikes in northern NJ, and NY
Harriman Hikers
A hiking club for single adults of all ages, hikes are mostly in Harriman S.P and northern NJ and NY
Hunterdon Hiking Club
Affiliated Group of the Hunterdon County Park System of New Jersey
Interstate Hiking Club
Medium-sized hiking club, activities are centered in the NY/NJ area.
Mohican Outdoor Center
Activities listing for the AMC Mohican Outdoor Center located in the Delaware Water Gap.
Monmouth County Parks
Check their Activity Guide for offered hikes.
New Jersey 1K Club
New Jersey Peakbagging Club – hike all of Jersey's peaks over 1,000 feet.
NJ Sierra Club
NJ Chapter of the Sierra Club list of outings
NJ Meetup Hiking Group for Singles 50+
NJ Single Hiker/Adventurers, Ages 50+, for hiking, exploration, socializing, activities.
NJ Young Professionals/
NJ Professionals
A social club for professionals that often runs organized hikes.
Ocean County Parks
Check under the "programs" tab for newsletters that list upcoming scheduled hikes and walks.
The Outdoor Club of South Jersey
Hiking and other activities in South Jersey
Outdoor Single Friends, Inc.
Hiking singles club for people over 40 based in the Northern NJ area
Union County Hiking Club
Offers day hikes up to 6 days a week
West Milford 13ers &
WWW Hiking Club
Two hiking clubs offering two different paces of hikes: (1) fast-paced or (2) moderately-paced day trips, from Northern New Jersey to the Adirondacks.
Wild Earth Adventures Hiking Club
New York Hiking Trips, New Jersey & Connecticut Hiking Trips