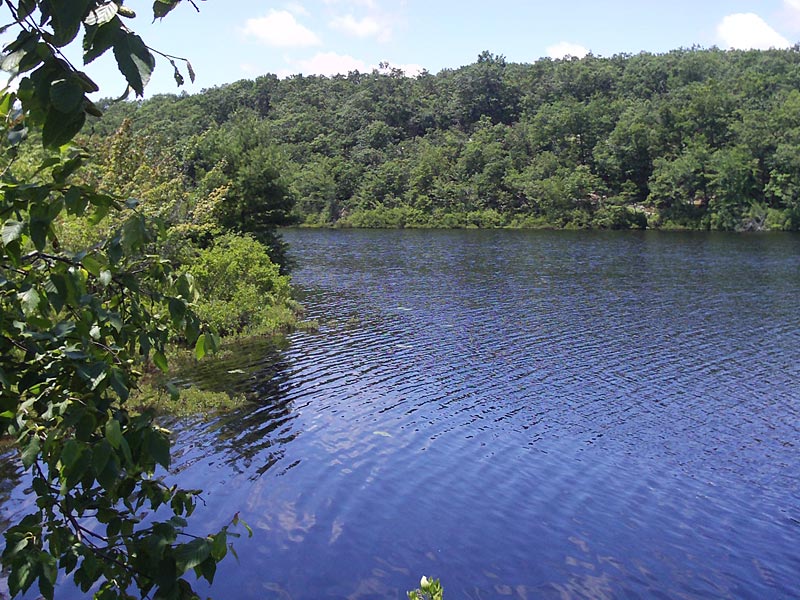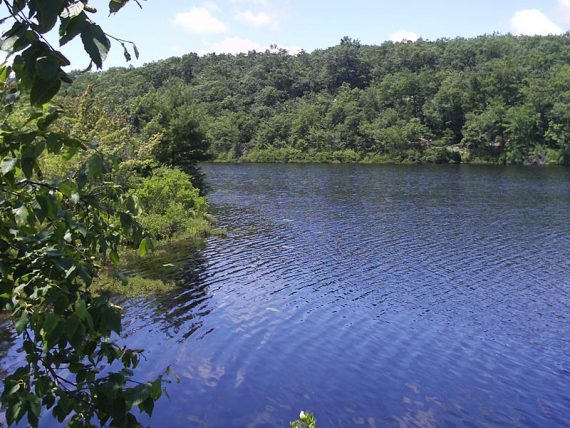 Surprise Lake via the Bearfort Ridge and Quail Trail loop in Summer.
Mileage: 5.9 miles, challenging… We debated on whether to rate this as "challenging" or not. It's not a long loop, and in some spots the trail is actually easy…
But the Bearfort Ridge trail has some rugged quick up and downs, as well as some rock scrambling and wet sections to cross. It's also rated under the "challenging" section in the Hiking the Jersey Highlands book.
Basically, this trail falls on the high end of difficulty for a beginner, and on the low end of challenging for a more experienced hiker.
Route: WHITE (Bearfort Ridge) to YELLOW (Ernest Walter) to Surprise Lake to ORANGE (Quail Trail)
For detailed hike directions visit our main Bearfort Ridge – Surprise Lake page.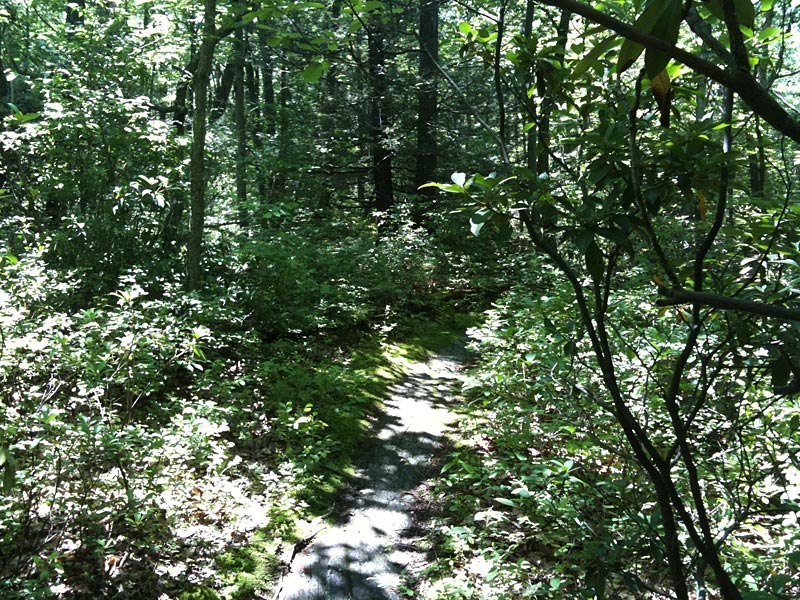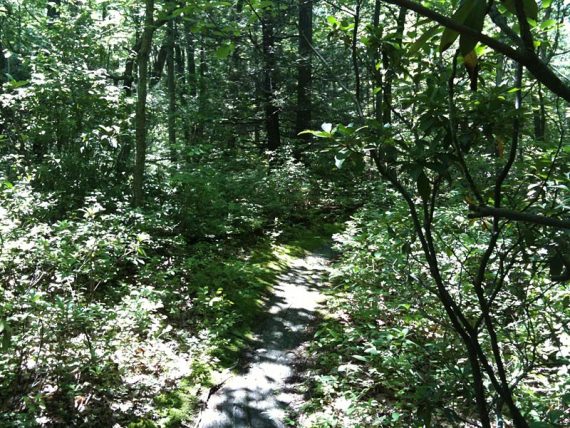 It's a great loop at any rate, and offers a little of everything Jersey has to offer:
A mix of rugged and easy trail surface, including long patches of exposed rock, some short scrambling sections, nice views from the ridge, a rhododendron tunnel, and several wet areas/streams.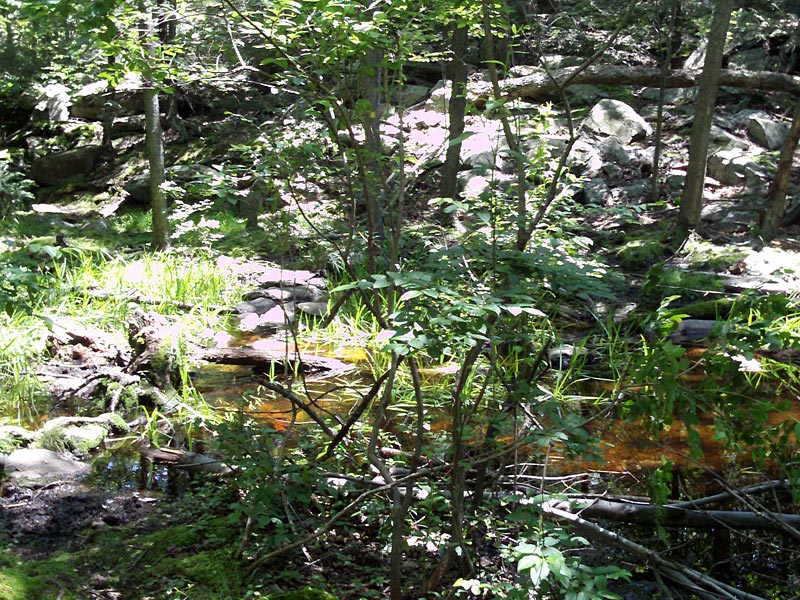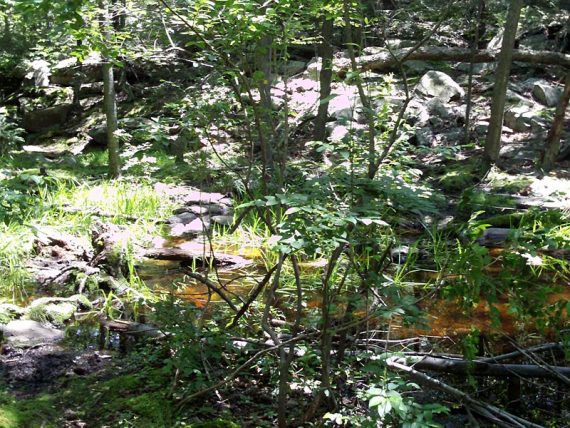 Large rock cleft. It's hard to capture in photos, but there is actually a steep drop off.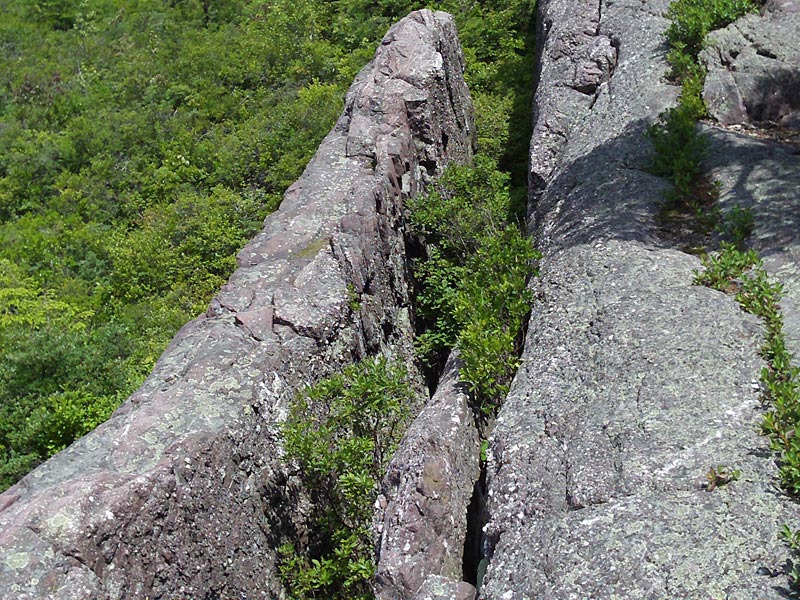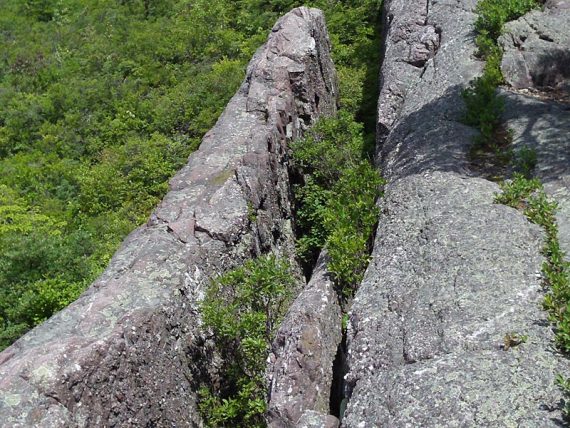 Bearfort Ridge Trail view to the east.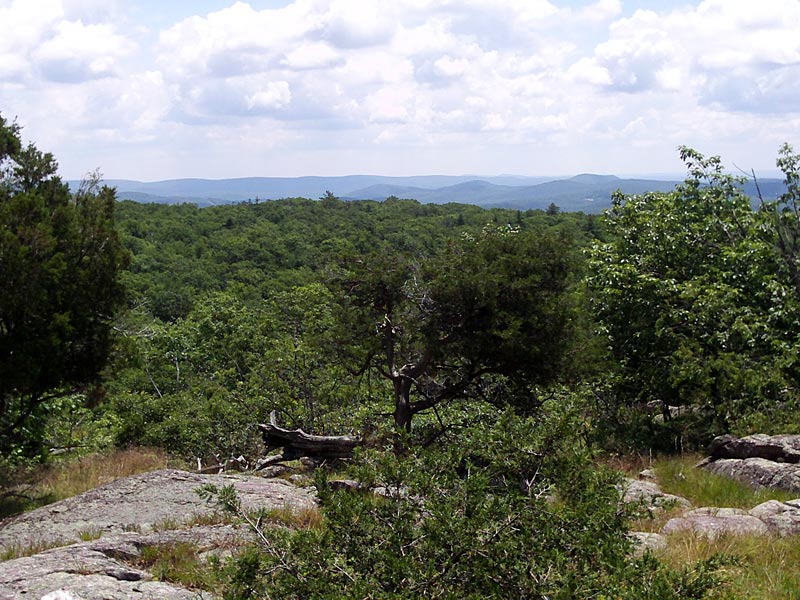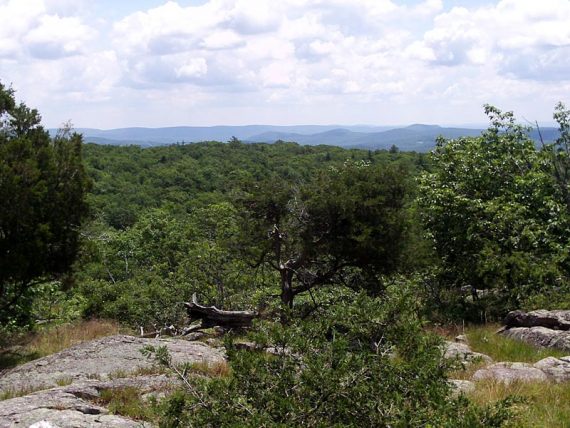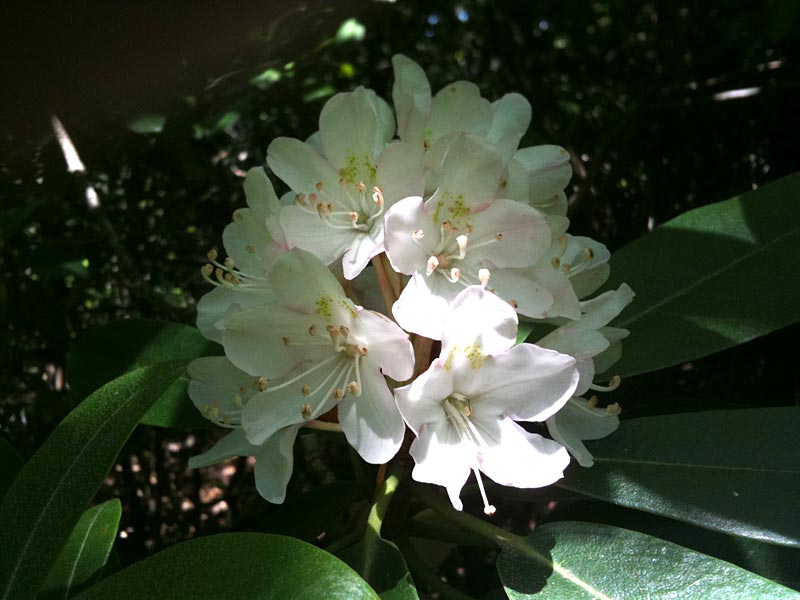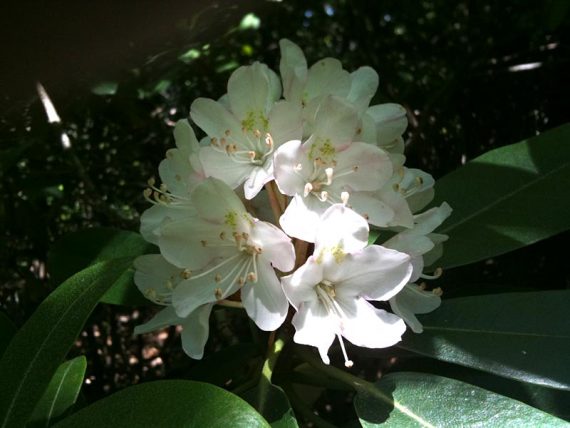 Surprise Lake makes for a pleasant break spot, and the return is on Quail Trail, a woods road.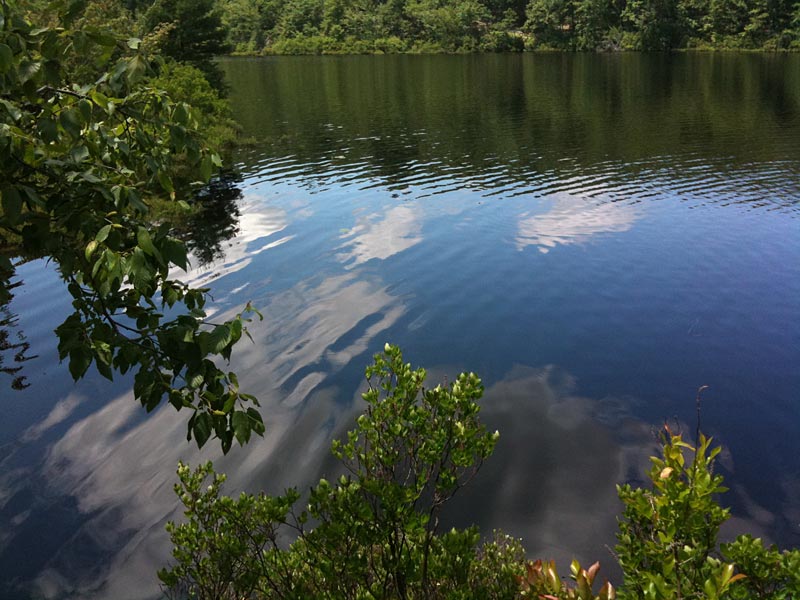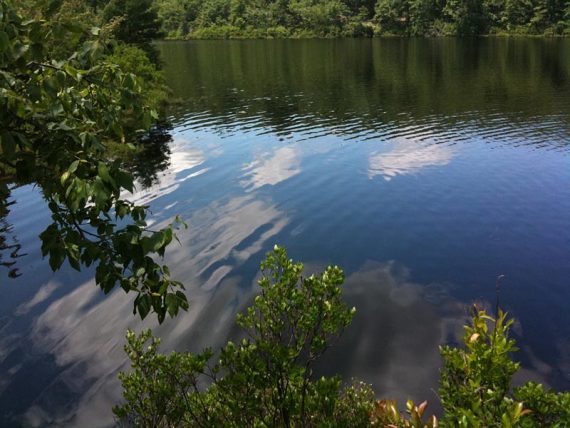 The return on ORANGE is a woods road and much easier than the approach on Bearfort Ridge – BUT the trail markers are spaced out and easy to miss, and the trail is wet and it's easy to lose track of the trail in spots.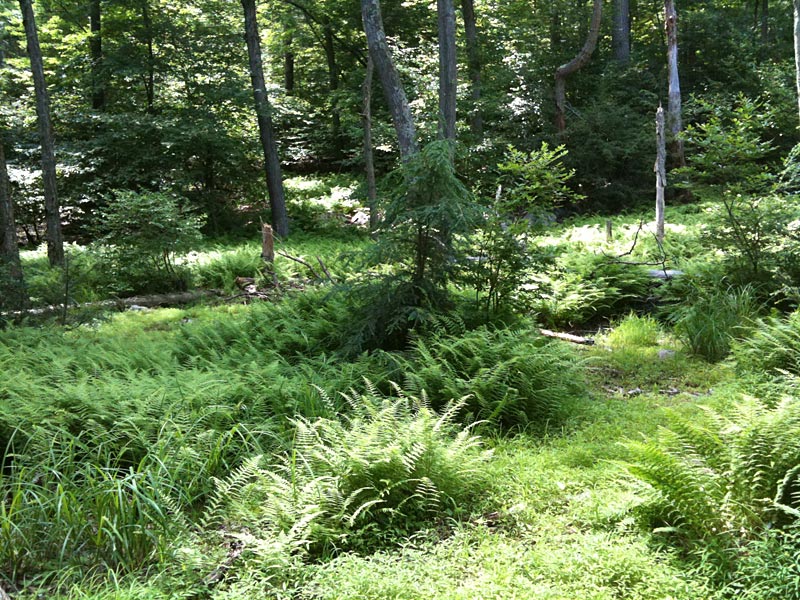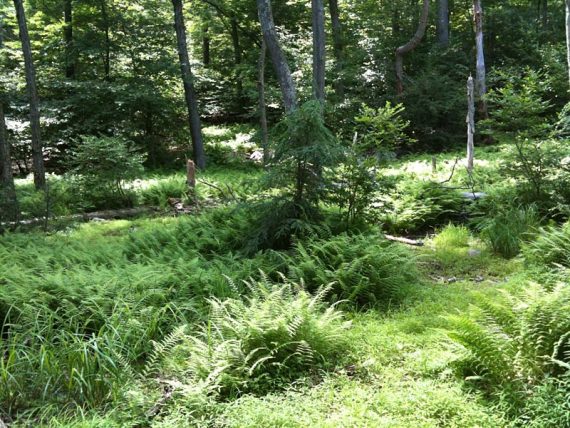 Another wet crossing on the Quail Trail.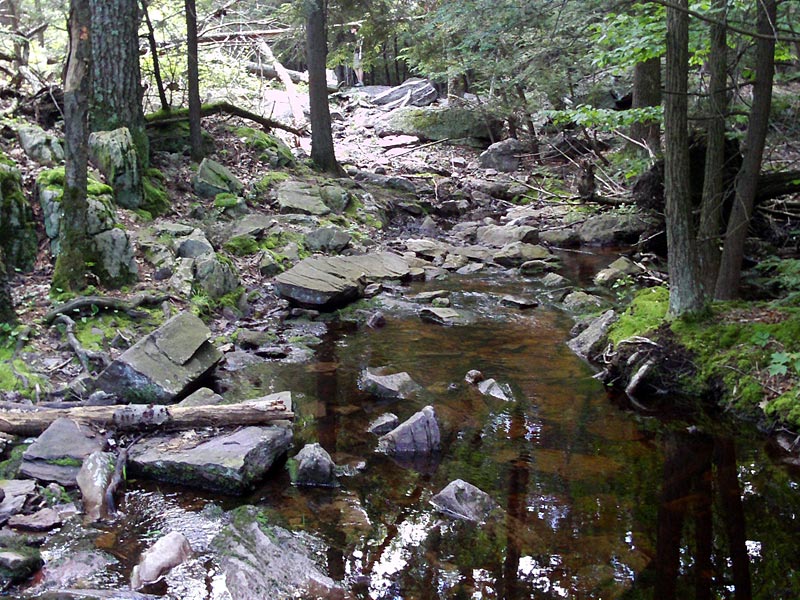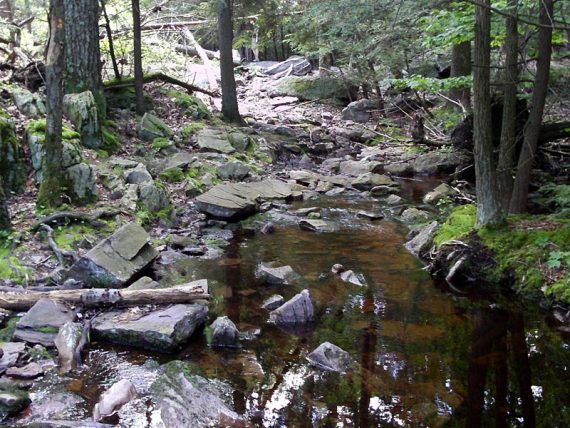 Surprise Lake is a popular spot, and there were many people there… Yet we passed no one on Bearfort Ridge and only 1 person on Quail Trail – and this was on a weekend with utterly perfect hiking weather.
Wildlife spotted: a deer, a black snake, heard another snake in a rock crevice, glimsped a dark shadow moving away that was most likely a bear, a turtle at the lake, tons of toads, couple of newt/salamanders, hawks, and some really huge dragonflies….
BONUS: stopped for Blizzards at DQ on the way back. Hiking is really just an excuse to eat treats, after all.