Encountering a bear on the way to Crater Lake from Buttermilk Falls.
7.4 miles – Moderate trail surface; steep in the beginning, some rocky sections but also a lot of really easy woods roads.
BLUE (Buttermilk Falls) – AT – ORANGE (Crater Lake) – Woods Road around Hemlock Pond – Woods Road – BLUE (Buttermilk Falls)
For detailed hike directions visit our main Buttermilk Falls page.
Another lovely fall day, a little warmer than we expected… a couple spots on Buttermilk are in the sun and we felt it.
The falls are better with spring runoff but they weren't too bad with the rain we'd had the day before.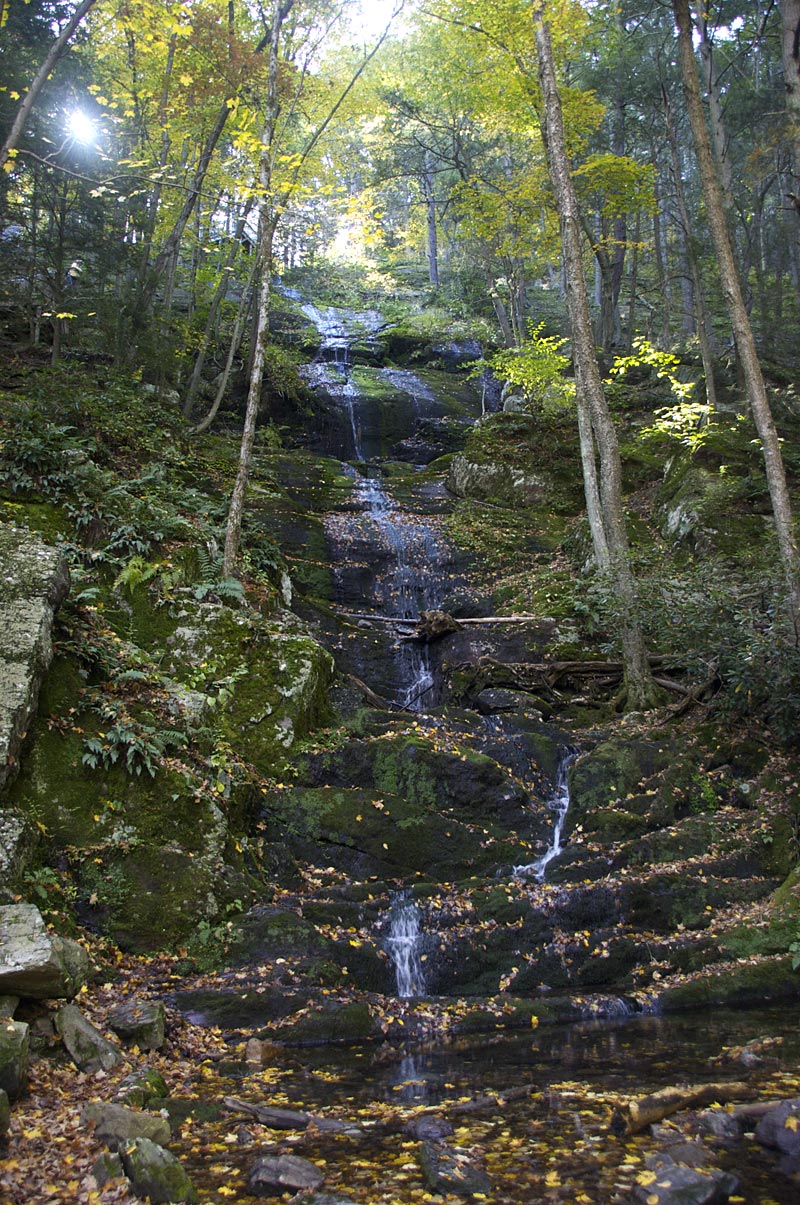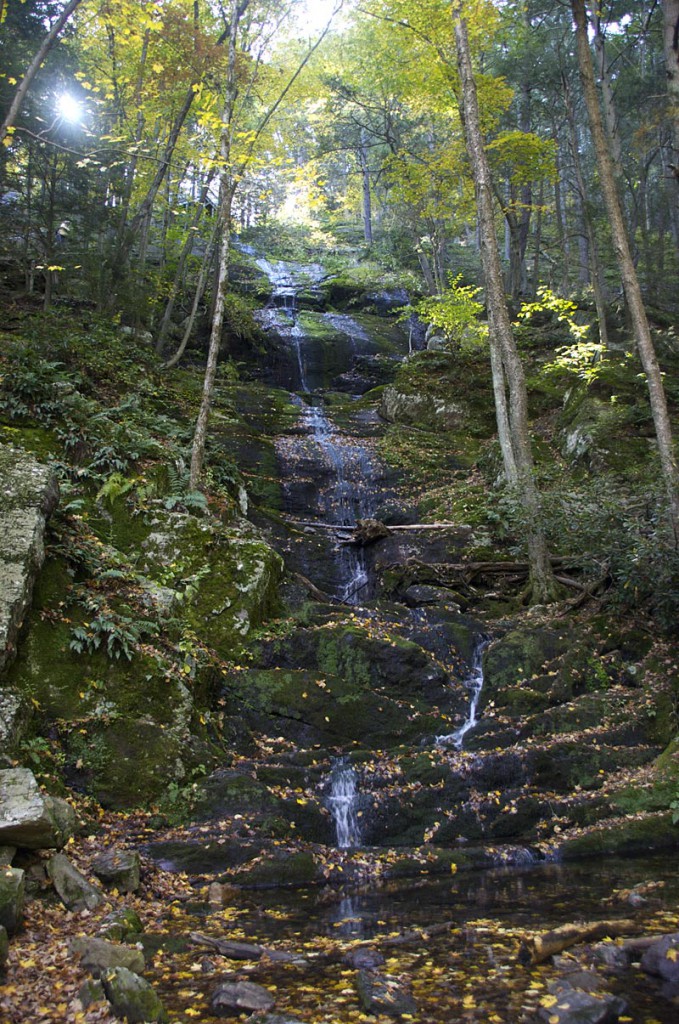 From the top of the falls it's steep right away on Buttermilk Falls trail (BLUE) – more than people would expect.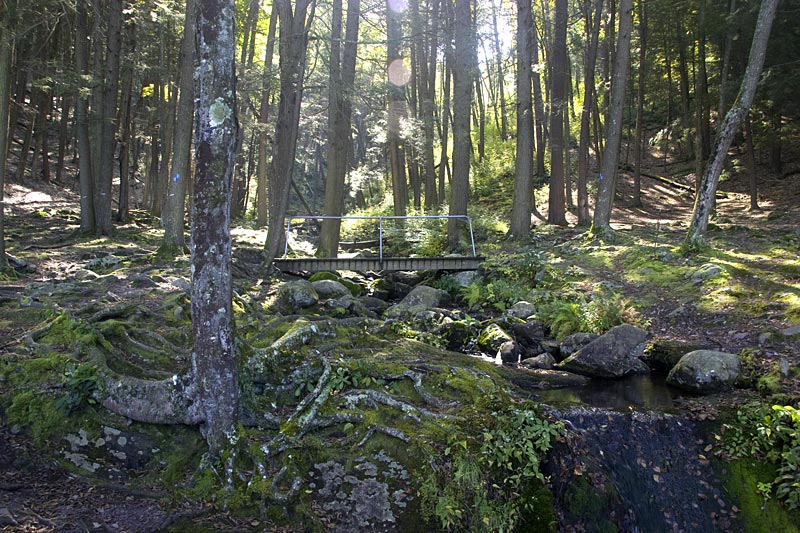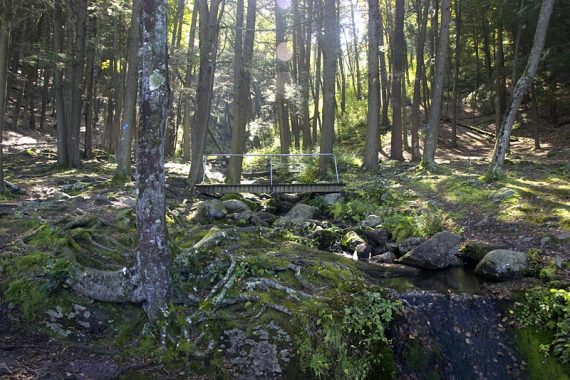 Spotted two turkey vultures when we got up on the ridge of the BLUE trail.They were nice enough to pose in a dead tree for me. Very Hallo-weeny.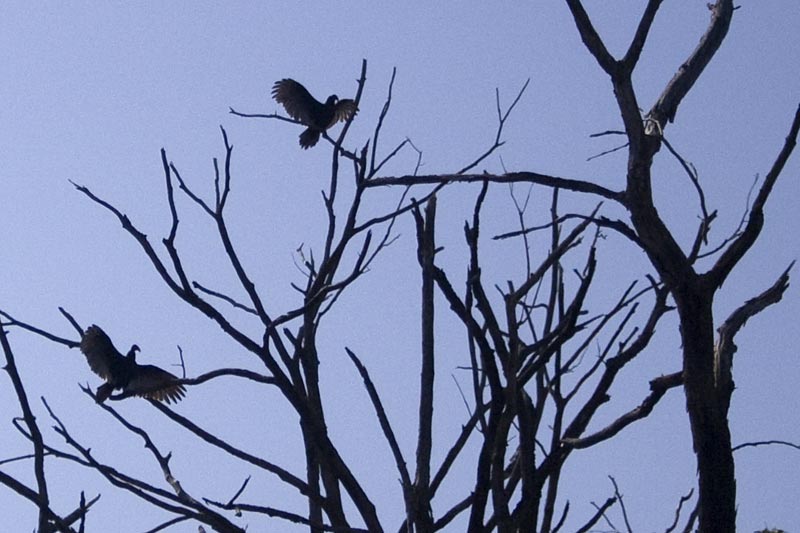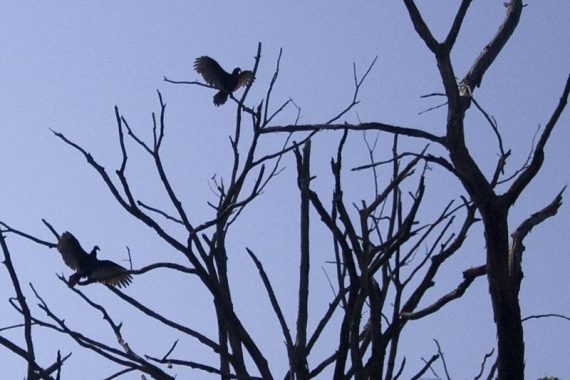 We were strolling along, engrossed in conversation, when Tom goes, "uh, hold on…".
And there, hiking down the Appalachian Trail, was a large black bear. Coming straight at us.
He was far down the trail, and we expected him to turn off and go into the woods so we stood there a moment.
He kept lumbering toward us. Just when it looked like our hike was going to be going the other way on the AT, he ducked into the woods and was gone.
We gave it a moment, amped up our noise-making and continued on, with no problem. He wasn't interested in us in the slightest.
I didn't manage to get a decent photo but it was neat nonetheless.
The falls are popular, and Crater Lake can be driven to so you won't have total solitude on this hike in those areas – but we only saw people on BLUE, at Crater and that was it.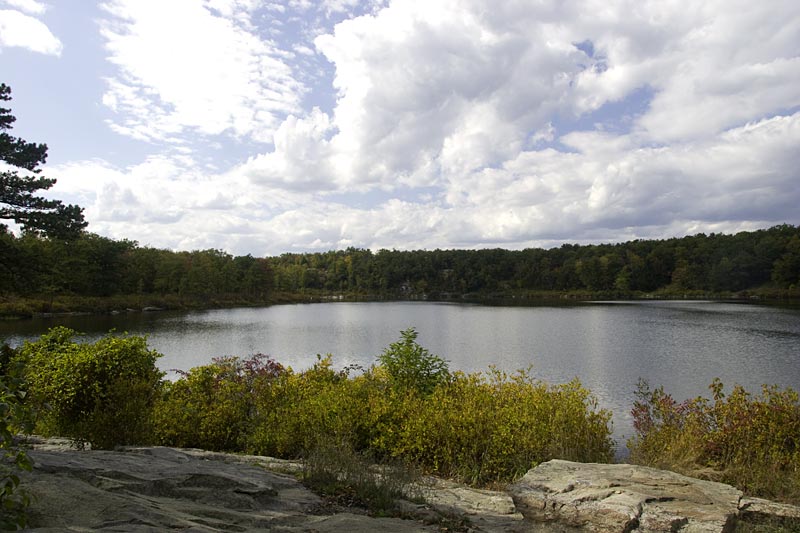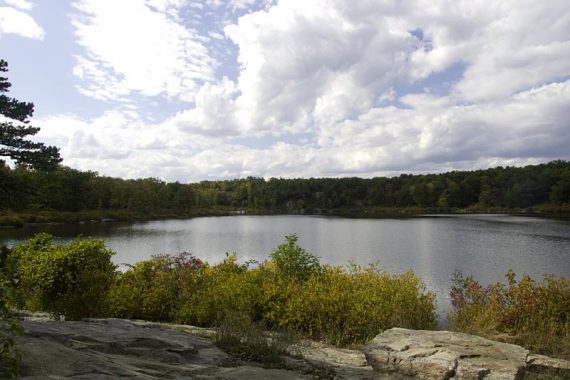 And it was fantastic out.
The leaves had low color, lots of yellows, probably be terrific in a couple weeks.
On our way down we saw some people who may have underestimated the trail. It's doable, but not a stroll in the woods.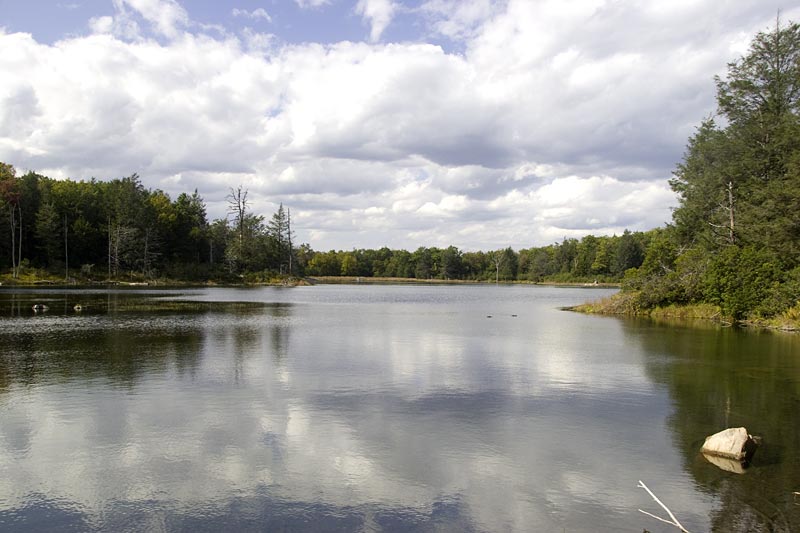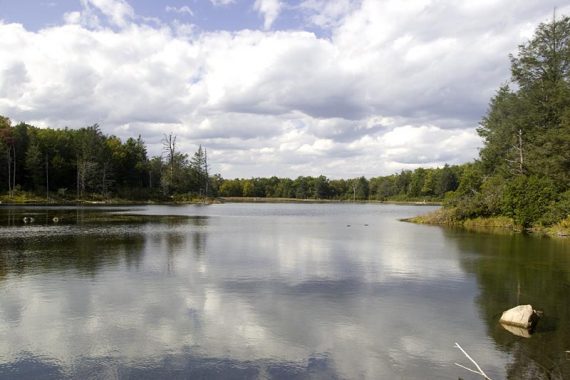 The first and last part on BLUE is really the only hard part of this hike, other than the moderate length. The woods roads here are super easy and not even that rocky.