For detailed hike directions, maps, photos and GPS coordinates, visit our Buttermilk Falls page.
The falls are the largest in NJ and conveniently located right at the road with steps up along side of it.
The "BUTTERMILK FALLS" (BLUE) trail starts at the top of the falls and is VERY STEEP up for awhile. Very pretty trail, lots of tall hemlocks.
Quiet, no road noise, trail was mostly empty, even for a perfect spring day. Maybe because it was steep from the start, and the only trail in the area to choose from.
Trail levels off some. At .75 mile the trail crosses WOODS ROAD, an unmarked woods road.
A little further up is a peak with many dead trees all around.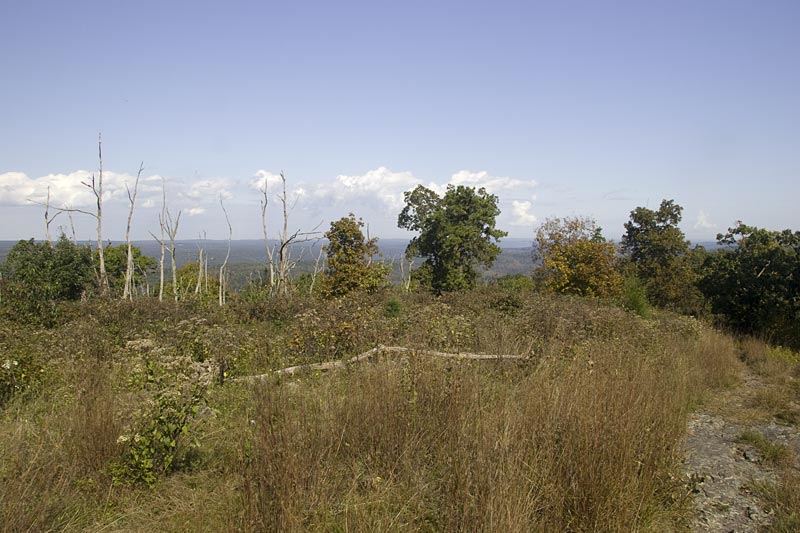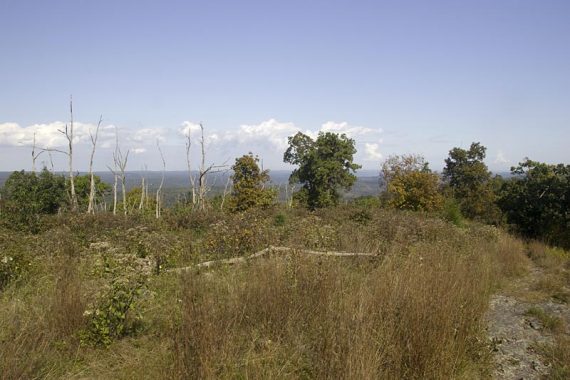 At 1.5 miles the BLUE ends at the AT (WHITE). We headed right (south).
Right away the AT jogs right again, and a unmarked woods road continues straight. Follow the WHITE AT blazes.
The AT at this point is a very easy woods road, no rocks or anything. At Crater lake there are several unmarked and marked trails.
We followed the "Crater Lake" (ORANGE) trail around the lake. There is parking lot with Portajohns and picnic tables.
Came full circle around the lake and picked up the "Hemlock Pond" (ORANGE) and took that to the pond. Picked up the WOODS ROAD for some easy walking back to BLUE.
Passed a swampy area with a beaver dam. BLUE back to the Falls and the lot.