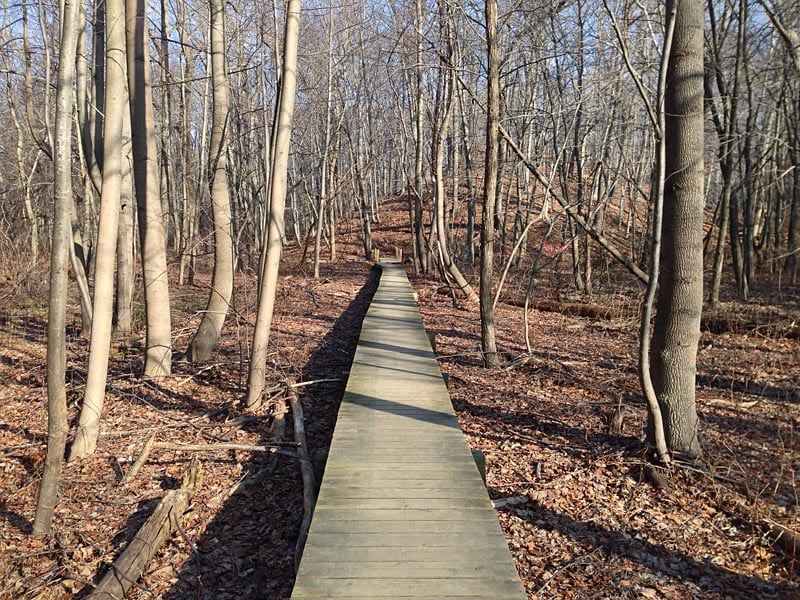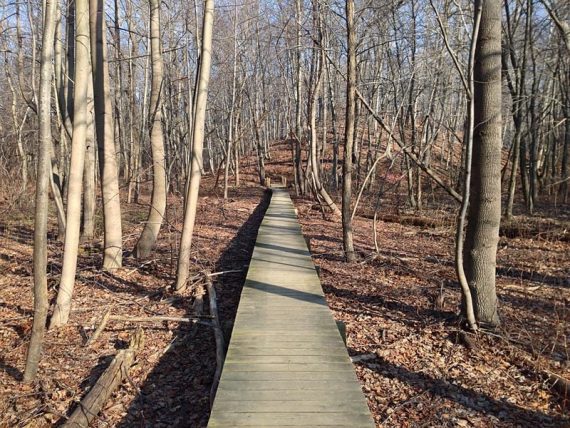 We frequent this park year round; it offers really nice hiking without having to drive too far.
Great for a quick hike in the winter when the trails up north get icy.
3 mile trail. Moderate, some minor elevation change.
For detailed hike info visit our main Best Hikes in NJ – Cheesequake Park page
The trails are terrific for beginners, but still offer enough variety and interest for an experienced hiker looking to do a quick hike. Also an enjoyable trail running location.
Ranger station and interpretive center should have park maps.
Restrooms at ranger station, interpretive center, and comfort stations near the campground (seasonal). Follow the GREEN markers. The GREEN trail passes through an Atlantic white cedar swamp.