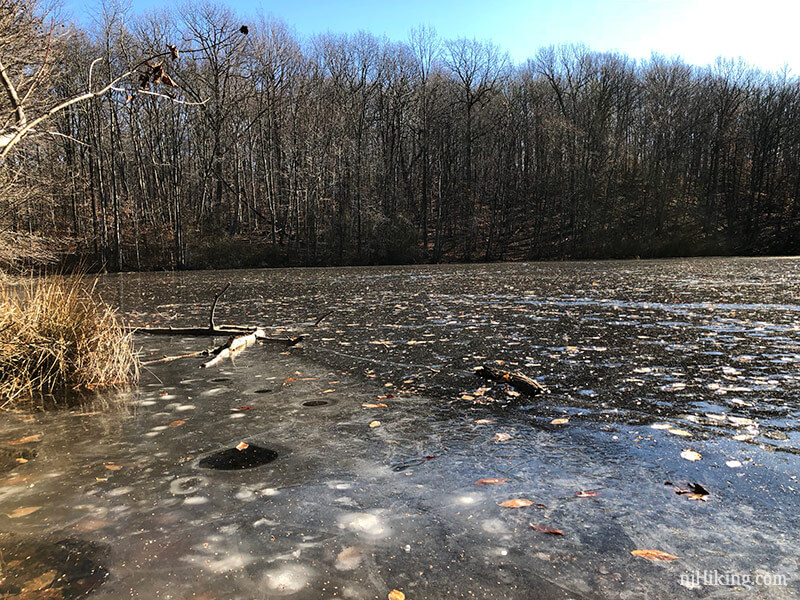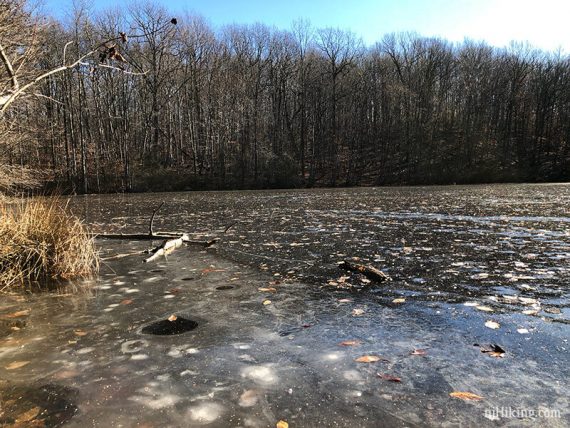 Another frigid morning with temps in the teens so we headed over to the trails at Perrineville Lake Park so to bang out a quick 6.5 miles.
We expected the trails to be muddy and wore our mid-cut waterproof boots but everything was frozen solid until the last bit of the hike.
For detailed hike directions visit our main Perrineville Lake page.
The pond on Rocky Brook trail was all ice. With the sun blaring down on it, the ice started to crack and creak and pop. We stood listening for a few minutes because the noise was so odd – a cross between frogs and twanging metal wires.
Randomness: As we neared the turnaround point at the N. Rochelle lot, a truck that was parked in the lot suddenly decided to start driving on to the field. Because… why not. Assuming it was the owner.
Post-hike: We had to detour our the way home for a blonde vanilla latte. Kinda digging the new blonde espresso roast.