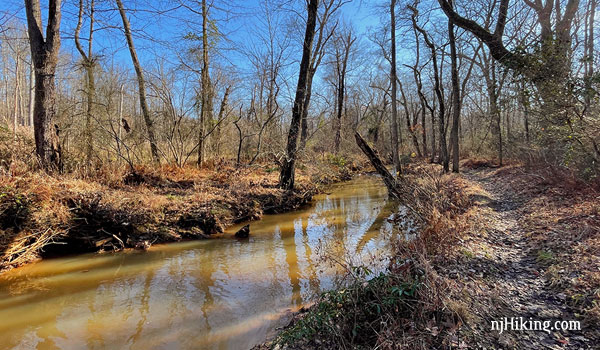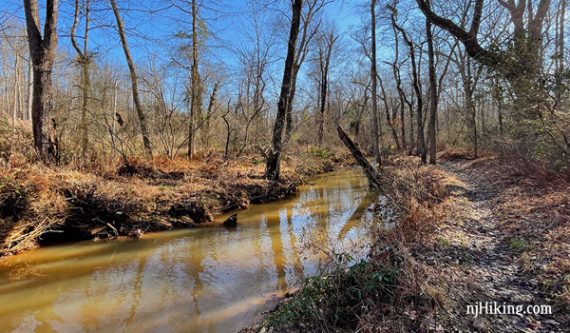 Hike along the Shark River and over boardwalks.
4.1 or 2.6 miles. Trail surface is mostly easy, a mix of root-filled-dirt and sandy trails. Minor hills.
Shorter: for 2.6 miles, skip the Pine Hills loop section. Noted below.
Even shorter: Bridge Loop: .4 mile, Cedar Loop: 1.2 miles, Hidden Creek: 2 miles
Nearby: Allaire State Park; Manasquan Reservoir.
Hike Info:
Our two cents:
No big vistas or destinations and not very remote feeling but a nice park to get an easy hike in. Good short loop options for beginners.
River's Edge trail is rated as challenging but it just follows along the river, and there are a couple of rough-wood stairs… that's about it. Road noise throughout the park.
Updated: 12/2020 – Re-hiked; added Interactive Map and more photos; minor description changes.
---
Map:
Possibly in the trail kiosk or print ahead from park site.
Note: Monmouth County trails are blazed by difficulty using shapes and colors on signposts at intersections. Easy = green circles, moderate = blue squares, challenging = black diamonds.
This can make navigation a tad tricky as there can be multiple trails marked with the same color/shape, pay attention to the name of the trail on the marker/post.
Books:
60 Hikes Within 60 Miles: New York City contains a similar hike – though in the opposite direction and the Pine Hills section is a loop now.
---
1101 Schoolhouse Road, Wall, NJ 07753. Large dirt parking lot.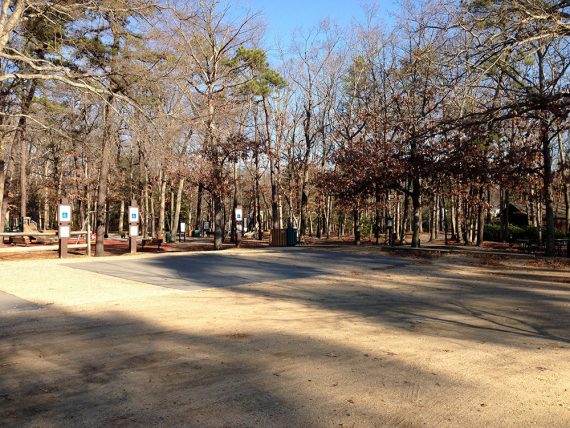 Restrooms:
In the building next to the parking lot.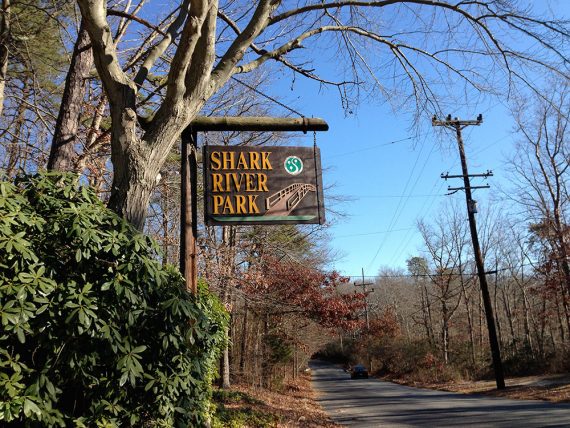 ---
Hike Directions:
Overview: Cedar Loop – River's Edge – Hidden Creek – Pine Hills – Cedar Hidden Creek
Note: There are a few marked and unmarked connecting trails not on the map.
0.0 – From the parking lot, walk out the driveway and cross Schoolhouse Rd to the trail sign.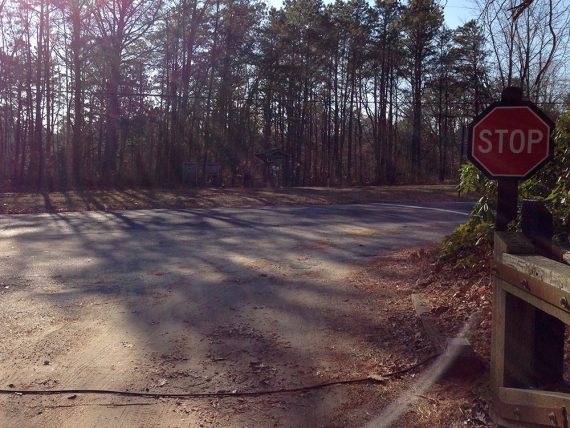 Enter the woods and keep LEFT.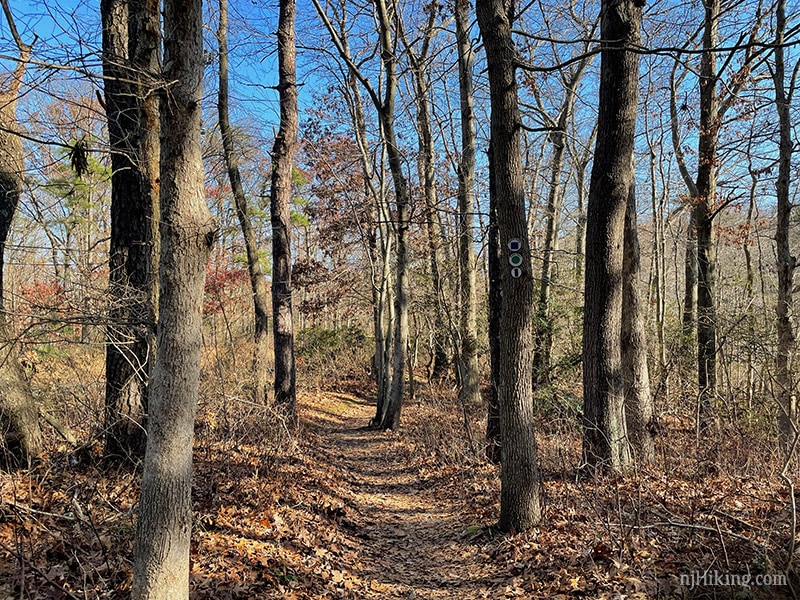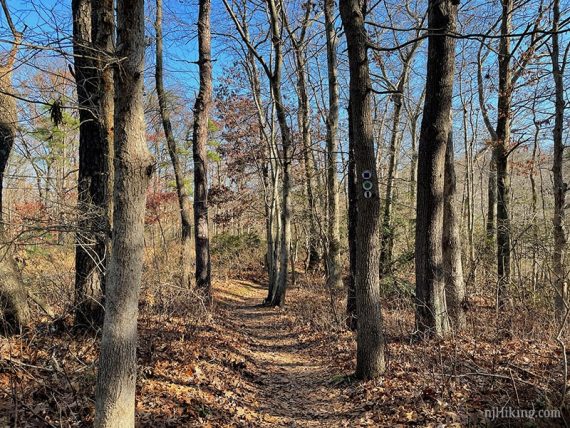 Keep on the trail that parallels the road until you pick up River's Edge trail. Follow River's Edge along the Shark River.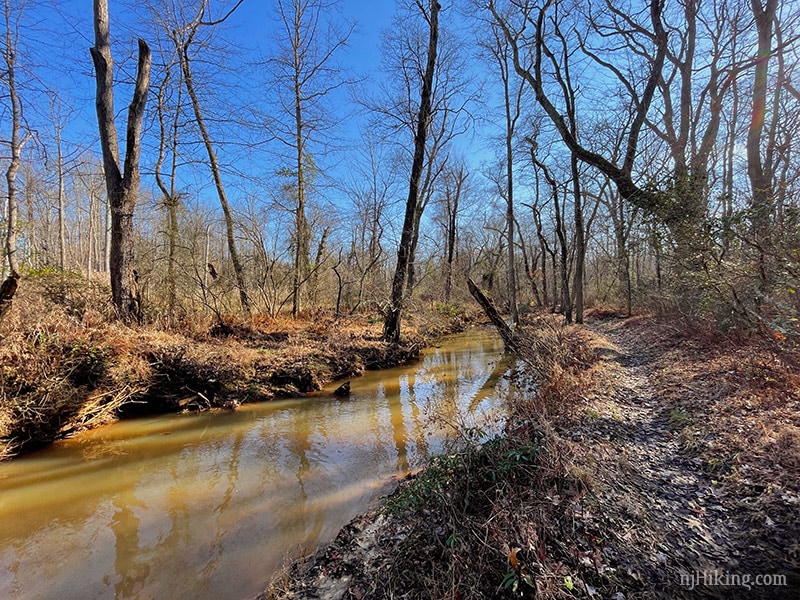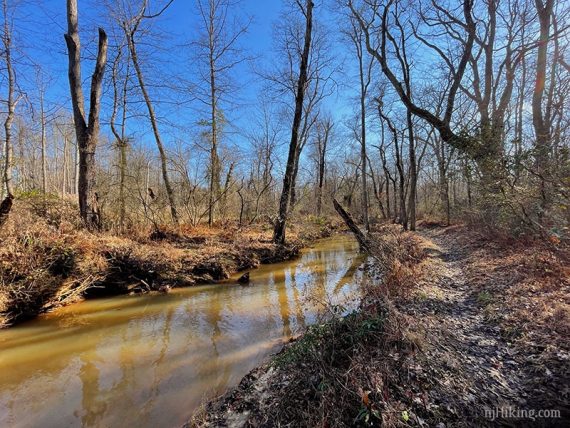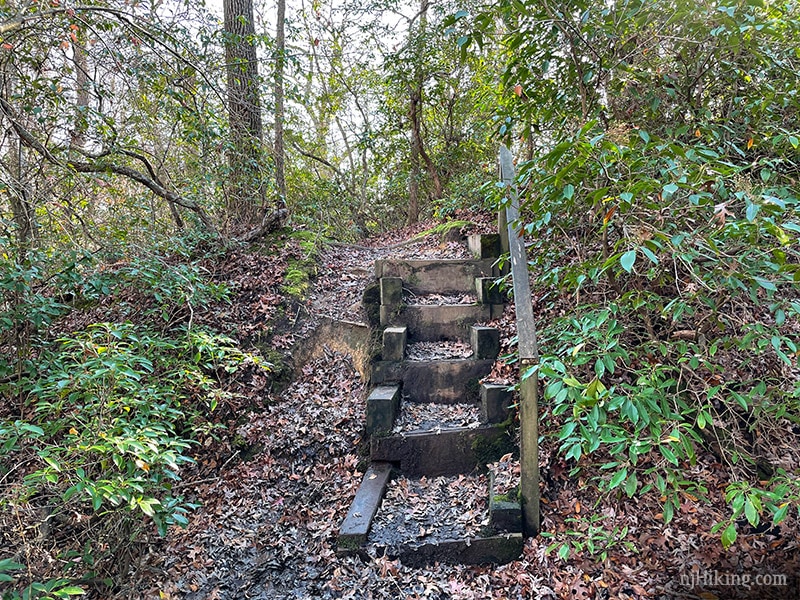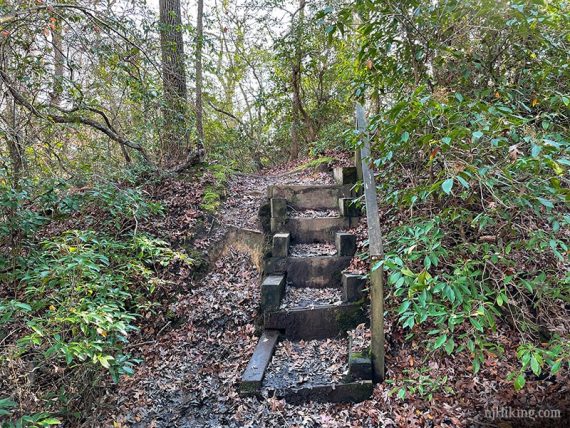 Sometimes the trail surface is super easy, or uses steps, boardwalks and bridges.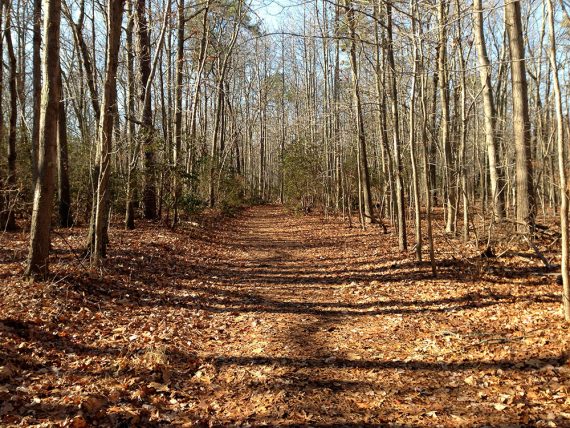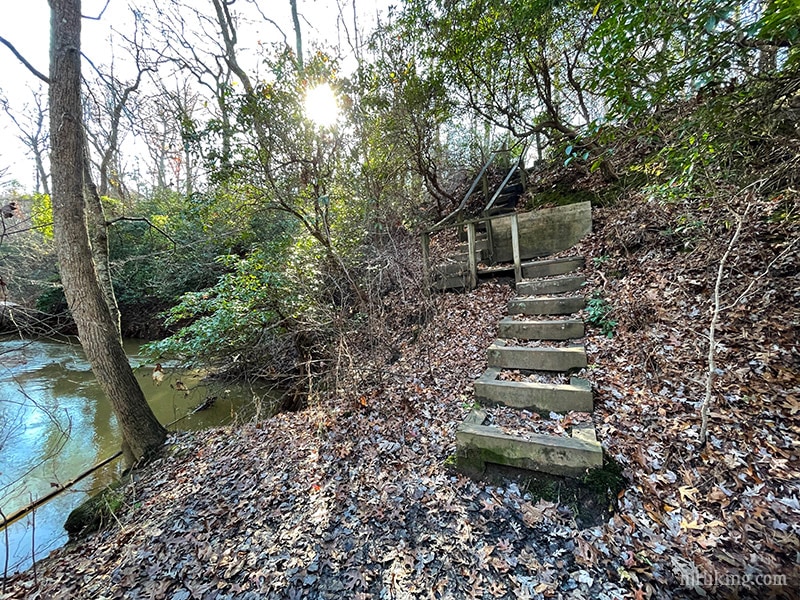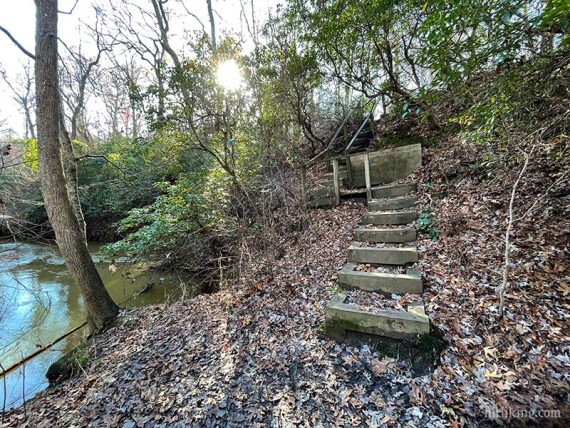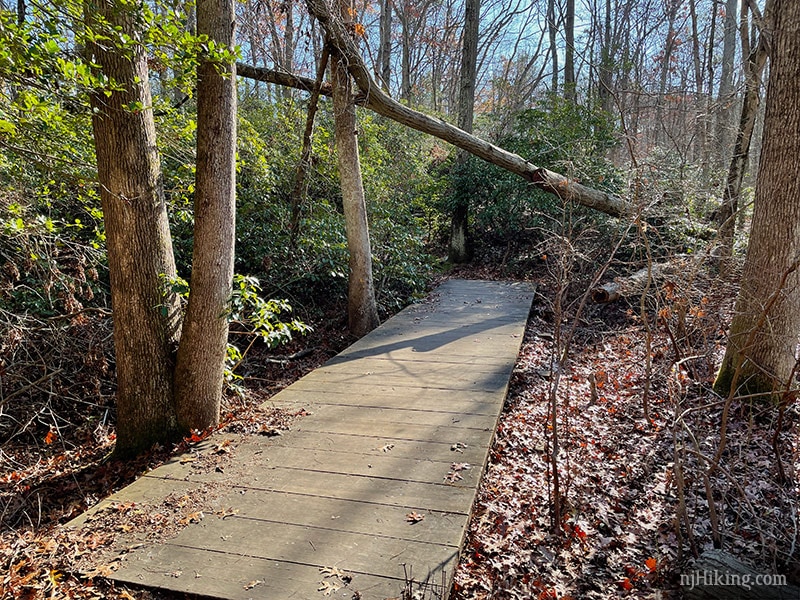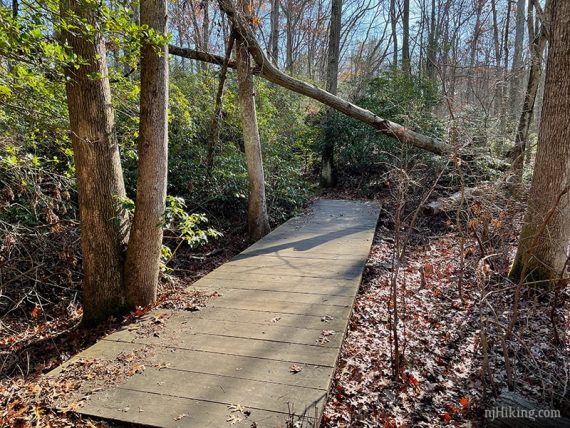 1.1 – Turn LEFT onto Hidden Creek. Cross a long metal bridge.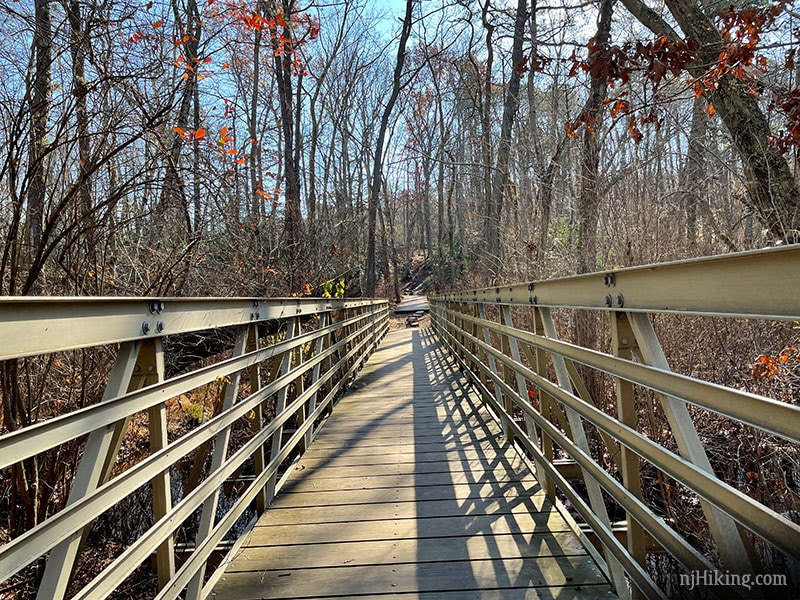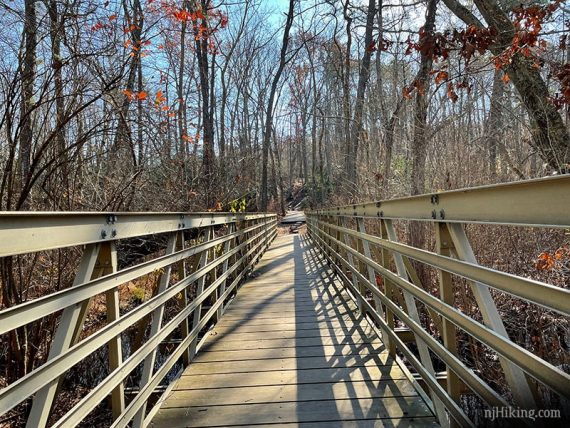 1.3 – Continue on Hidden Creek past a junction with Cedar Creek. It skirts around the edge of a field.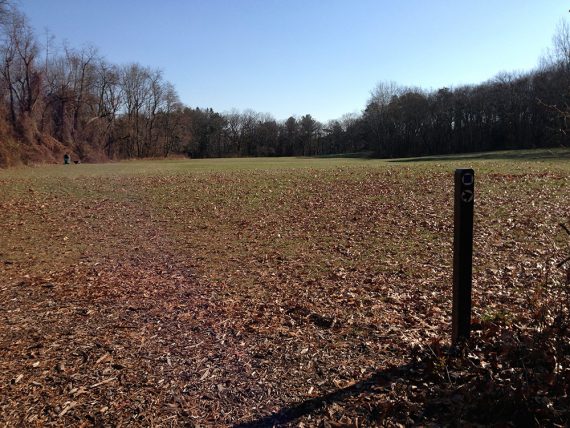 Continue on Hidden Creek and cross a wooden bridge.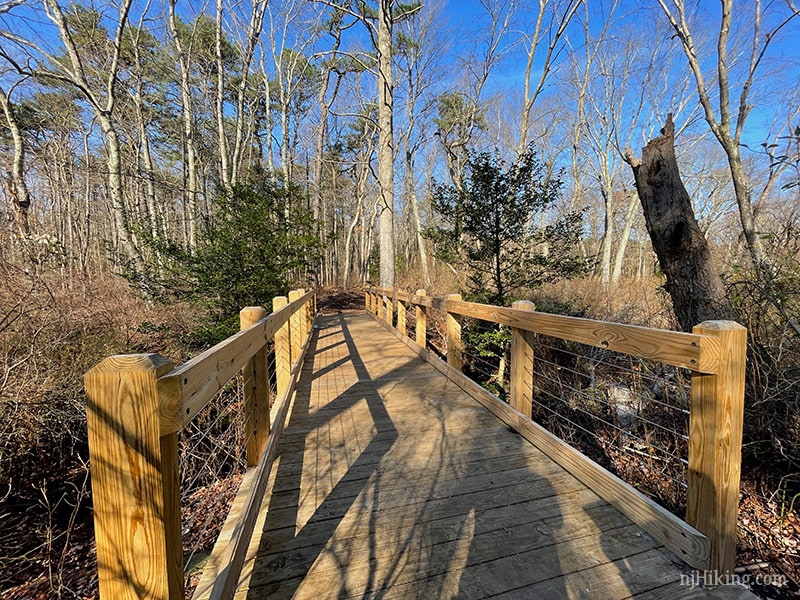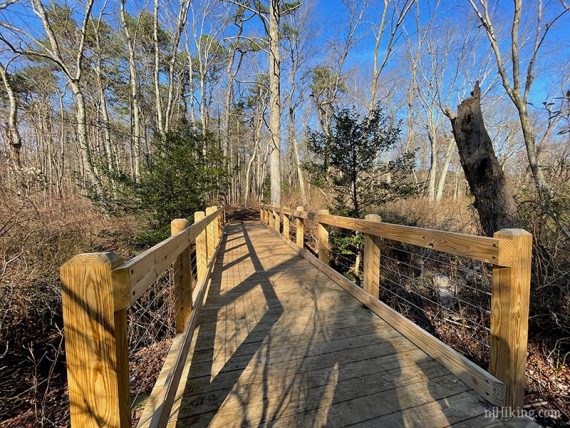 2.2 – Turn LEFT to now follow Pine Hills.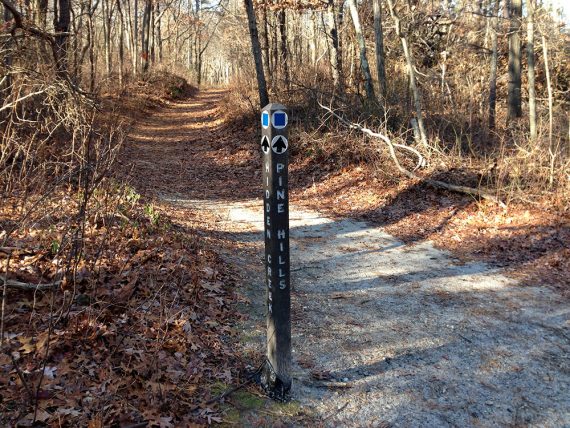 // Shorter option, 2.6 miles – Skip the Pine Hills loop and return via Hidden Creek or Cedar Creek from this point. //
This loops around and comes back to this point.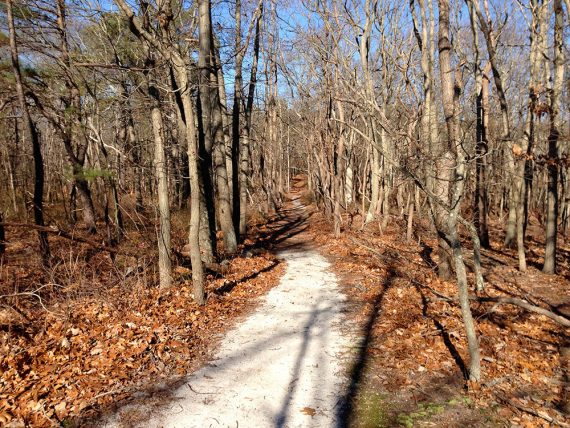 3.7 – Back at the start of the Pine Loop, turn sharp left to take Hidden Creek to return to the trailhead.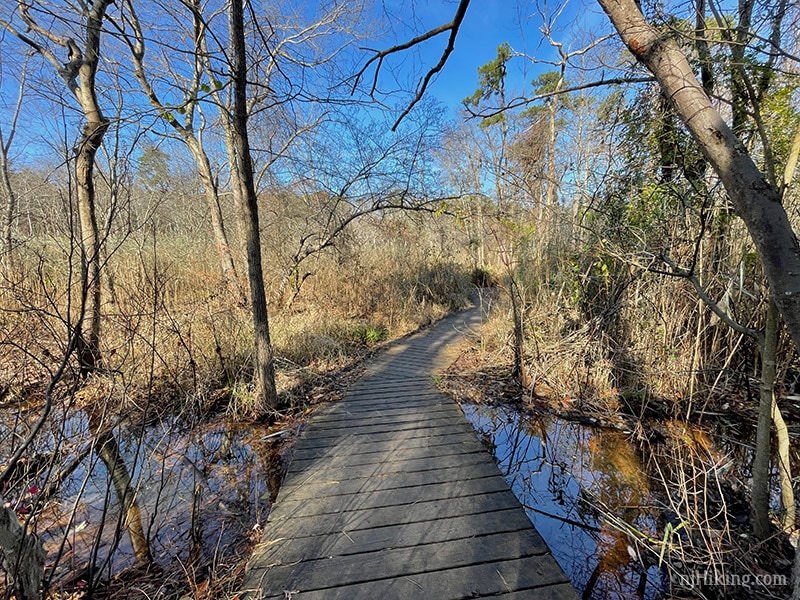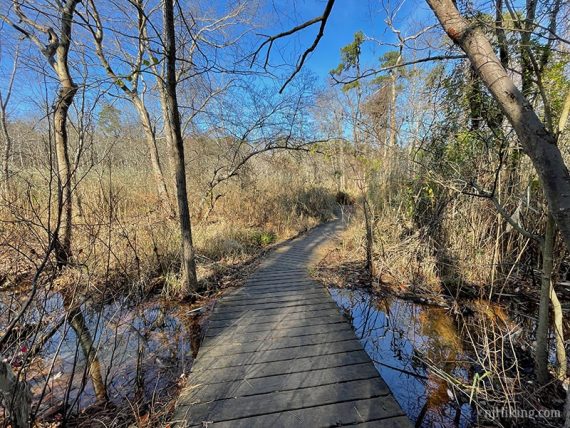 —
Hiked 11/21/20.
Hiked 11/29/13.