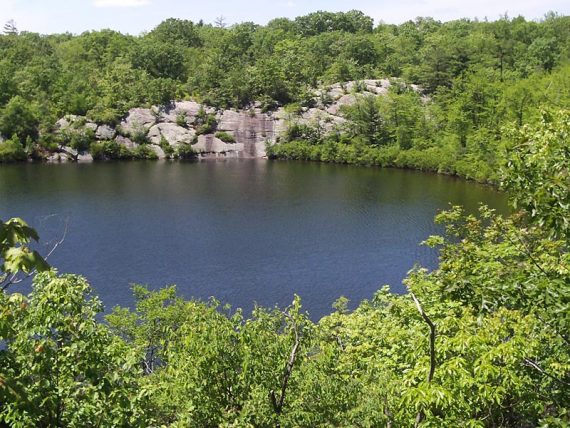 First time hiking the Terrace Pond North Trail.
We were actually going to hike Bearfort Ridge trail to Surprise Lake, but a few minutes into the hike we ran into a large male black bear on the trail.
On the few occasions we've ever seen bear while hiking, they run fast the other way.
Not this guy.
The bear slowly meandered around… toward us.
We retreated down the trail to decide whether to do the loop in the opposite direction, but the Quail Trail ran quite close to where the bear was headed anyway.
About 5.4 miles round trip.
This trail is part of Wawayanda State Park in the Bearfort Ridge area in Hewitt NJ, and is not the more popular route to Terrace Pond. This is an alternate route that appears to be little used.
For detailed hike guide visit our main Terrace Pond North page.
We made some loud noises to see if he'd wander off. Instead, it sounded like he was coming towards us… almost like we had just called him over!
Very unusual behavior. We opted to play it safe and went to a trailhead for Terrace Pond down the road a little bit.
That trail head is across the road and headed south… away from the bear. We'd never done the trail so we figured we'd check it out.
We ran into a local who told us there are 3 bears that hang out near the houses by the trailhead and go through their garbage. This must have been one of them, which explains why he wasn't afraid of us and didn't run off.
Route follows BLUE (Terrace Pond North) on a moderate, rugged trail along a ridge with many nice views of Greenwood Lake and toward the east, including NYC.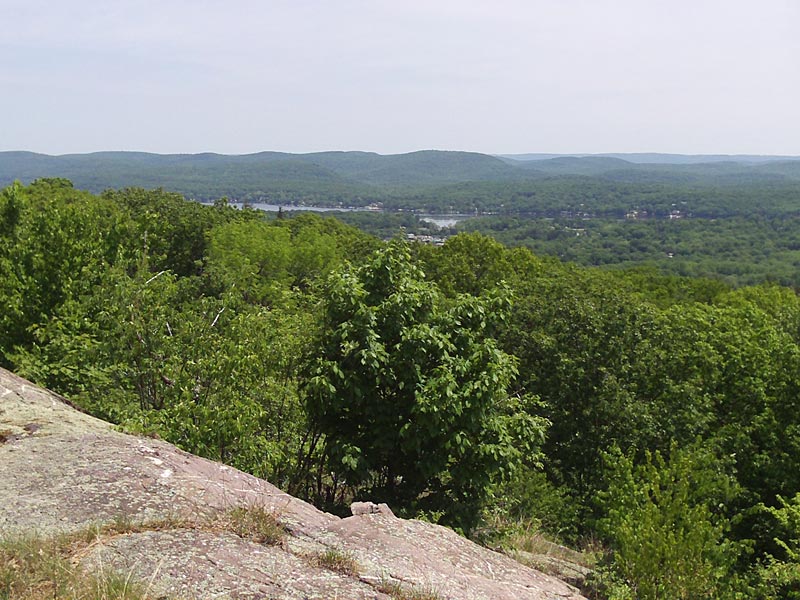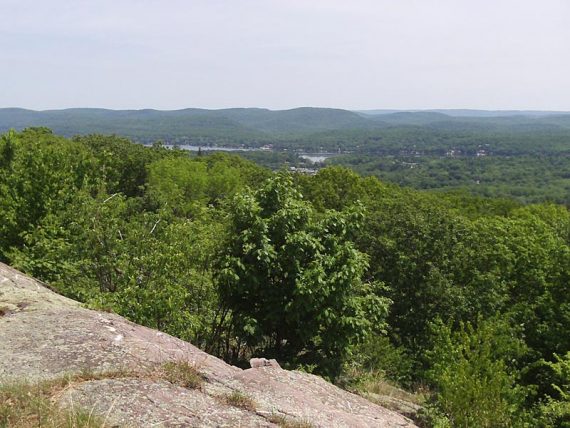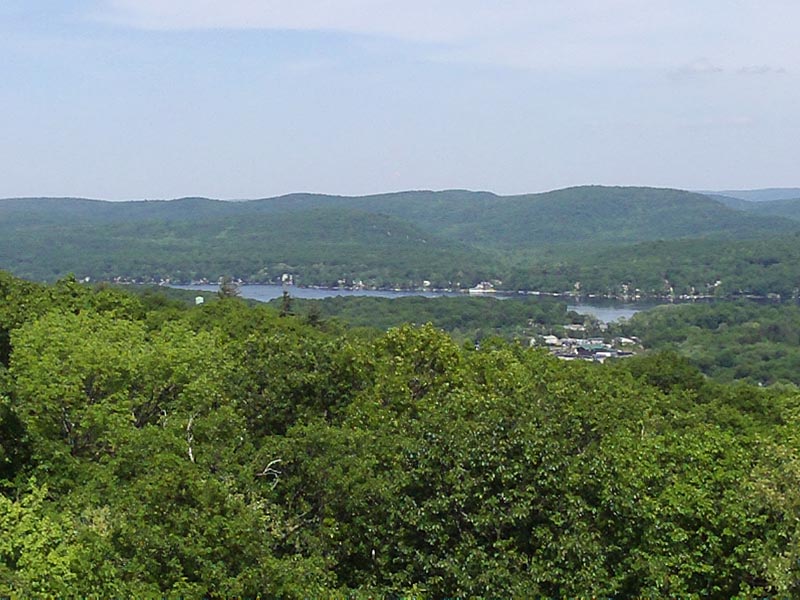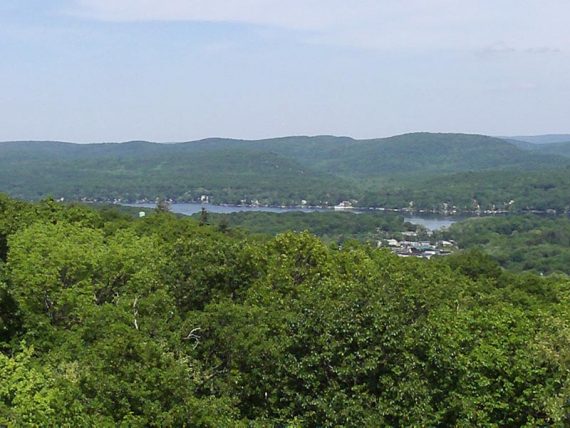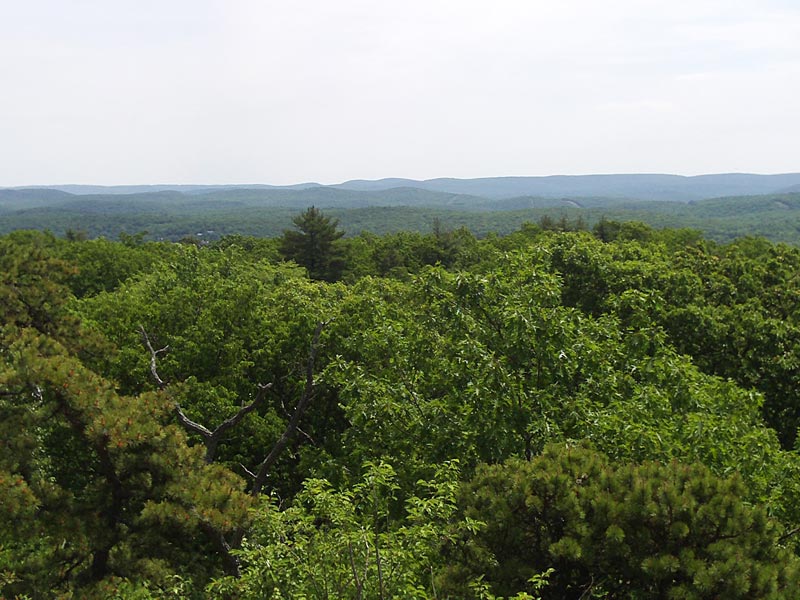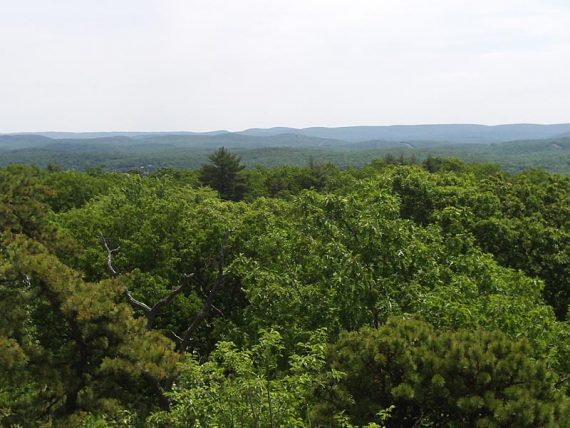 There is a fun scramble through a rock crack. [Update: either we mis-read the reroute flags or the route has been changed as it no longer goes through a scramble]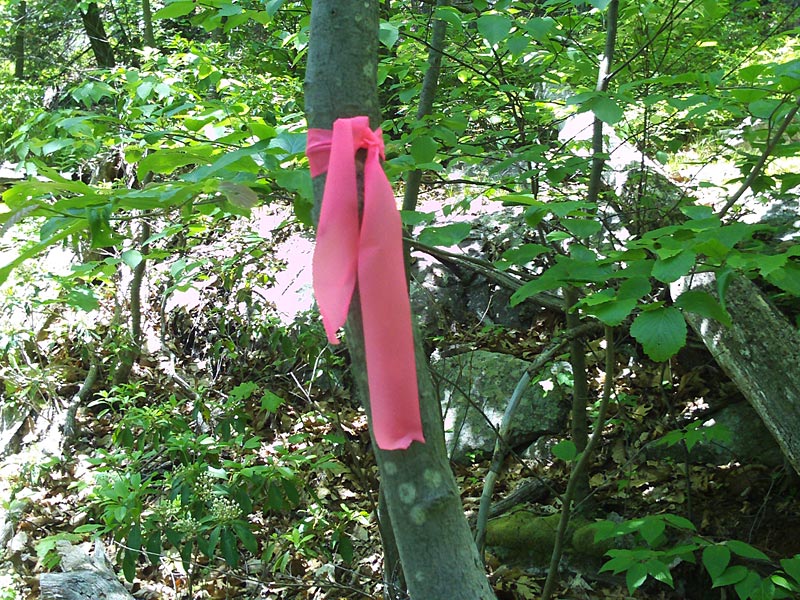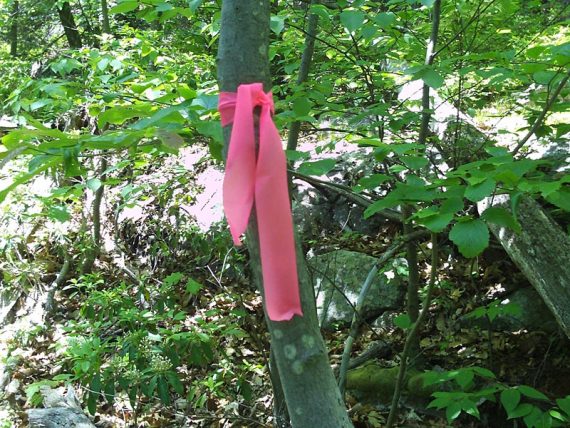 The proposed reroute of the trail is much more scenic than the old route that followed a gas line cut.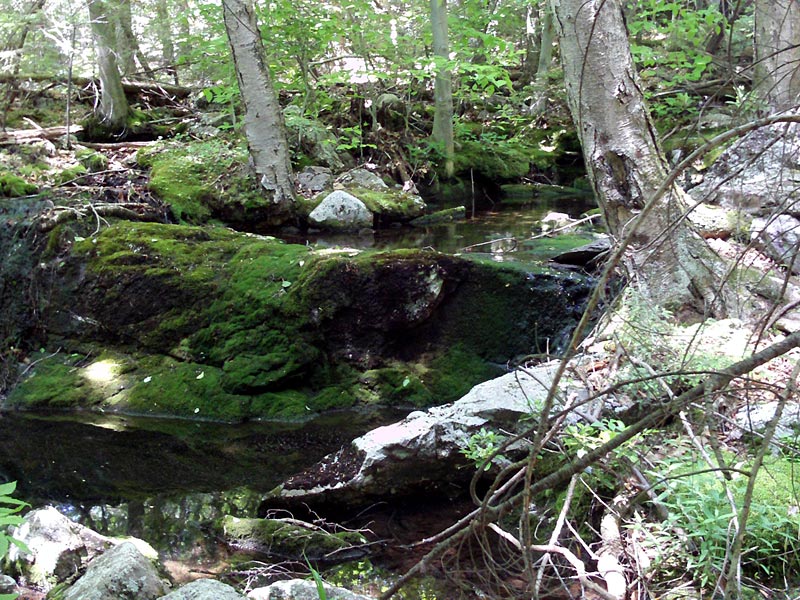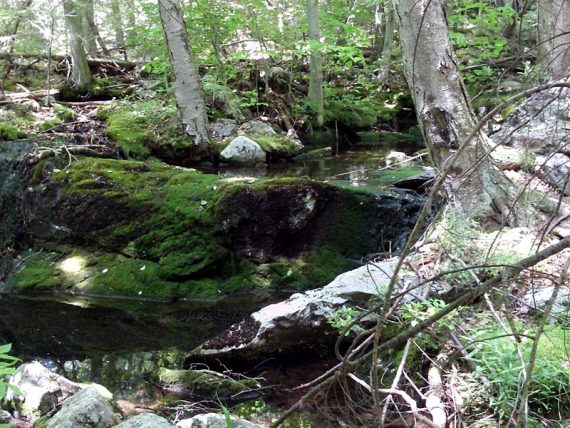 Follows a gas pipeline cut for a bit, then back into dense forest.
The trail was overgrown in spots and hadn't been blazed in quite some time; the blue blaze was quite faded and hard to see sometimes so it was a bit of a challenge. Arrive at lovely Terrace Pond.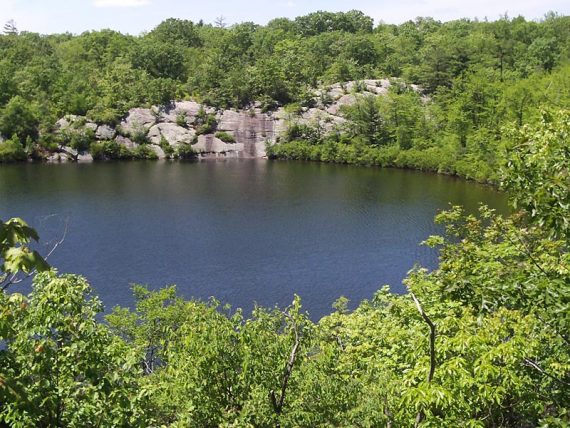 The original route was more on this gas line cut, this is looking down it on the return trip.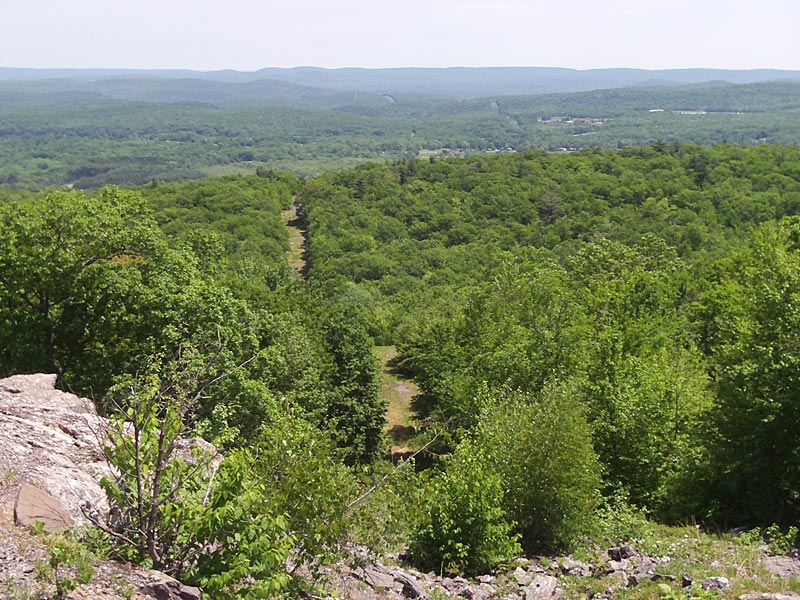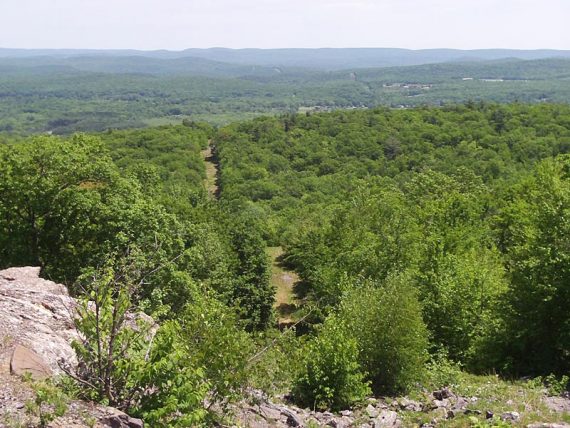 Bonus: There is a Dairy Queen nearby for after-hike treats.