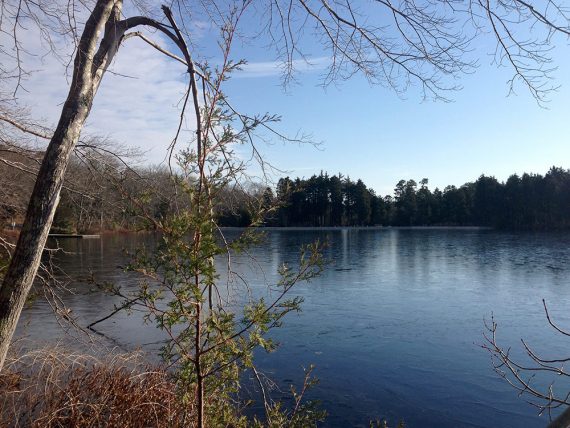 Hiking the White Trail at Wells Mills County Park on New Year's Day, 2014.
We always try to get out and hike on New Year's Day. It's a great way to start the new year – and a good way to shake off the end of the holiday "eating season".
And the, um, wine and cheese from the night before.
For this reason I usually try to choose a "no-brainer" hike – one we've done before, requires little navigation, with not-too-difficult terrain, and one that is good if it snows or is really cold.
This year my first thought was that Wells Mills would fit the bill.
I looked it up on our site to check for info about it and saw that we last hiked it in 2010… on New Year's Day. Hmm. Guess we're not very original.
Miles: 8.7
For detailed hike directions visit our main Wells Mills County Park page.
The first day of 2014 rolled in with beautiful winter weather, in the 30s but sunny and no wind.
It was brisk starting out early near Wells Mills Lake but by about halfway through the hike our hats and gloves were off, and jackets unzipped.
Neat cedar swamp in the beginning of the hike….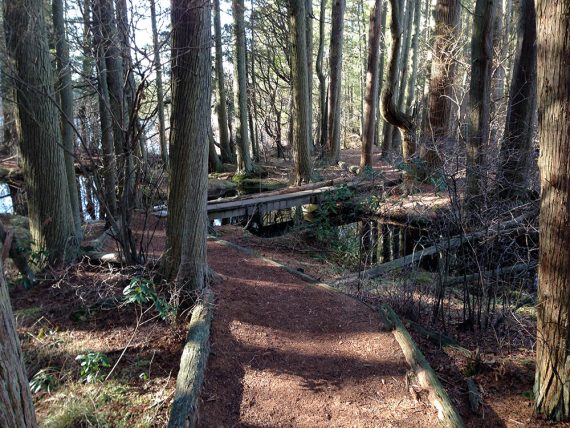 The trail surface is very easy pine barrens here (there are a few small hills, however.)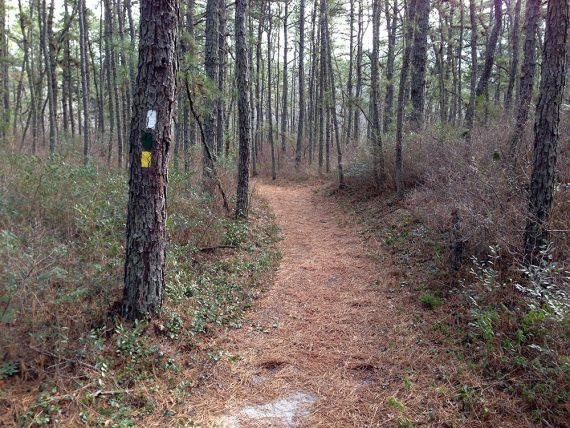 Lots-o-pine…