Really enjoyed the trails at this park in West Milford, very pretty… overlooks, Butler Reservoir, waterfalls.
We'd been saving this park for a Saturday during hunting season (no-hunting here).
A longish route can't really be done, but the trails are typical Jersey Highlands (up-n-down-up-n-down) so they give you a workout anyway.
Complete hike details, photos, and video on our Best Hikes in NJ: Apshawa Preserve page.
About 6.4 miles. We did a loop around the perimeter of the park, so we missed a few interior sections of trail.
We also took the WHITE trail out beyond the Preserve, until we ran out of markers, then backtracked….
ROUTE: WHITE – YELLOW – WHITE – RED – GREEN – WHITE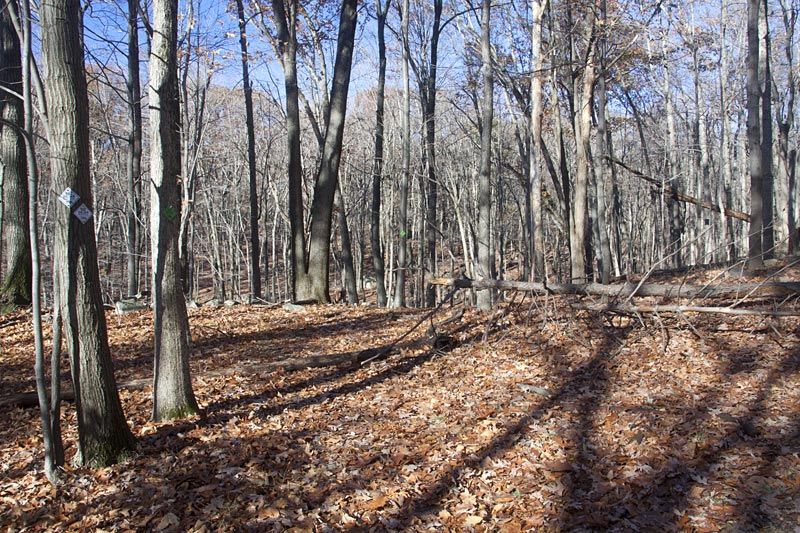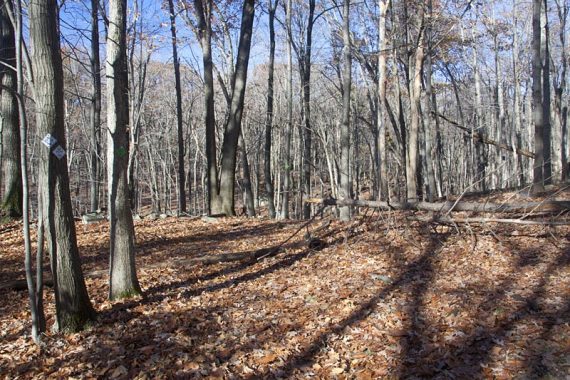 Not far in on the WHITE trail (the only route out of the parking lot), the path splits with WHITE to the right (we took this way), and GREEN to the left (we came back via GREEN).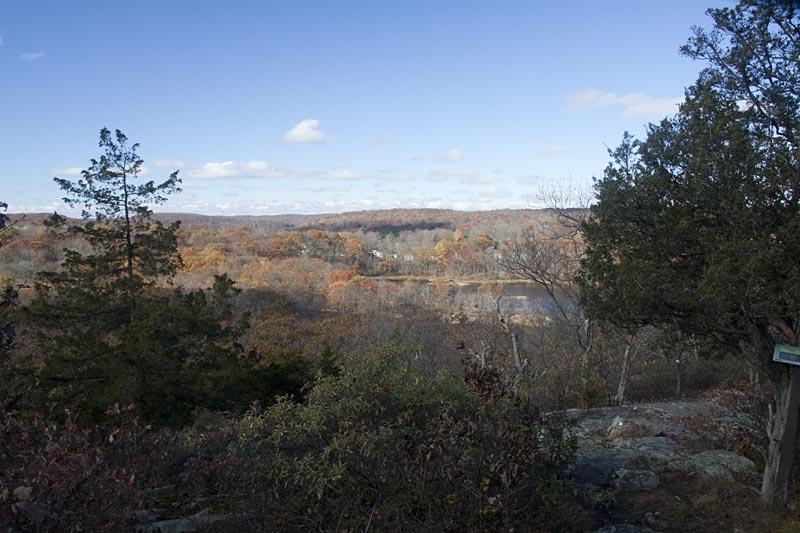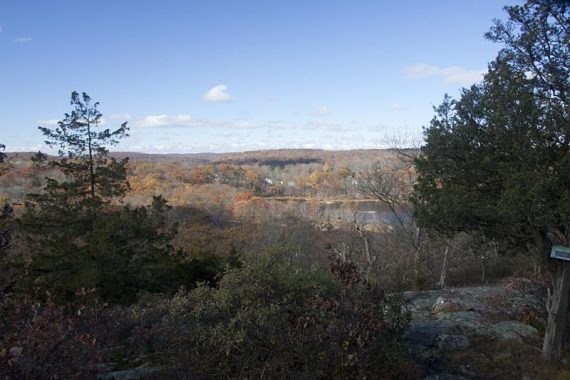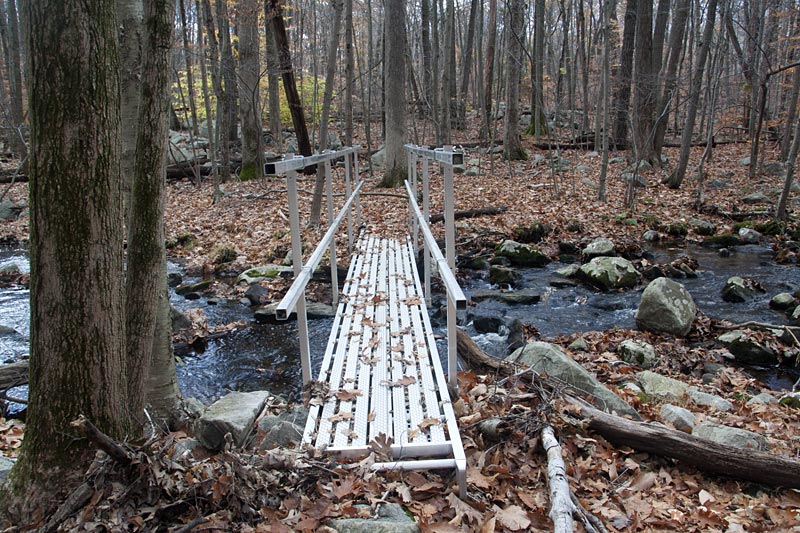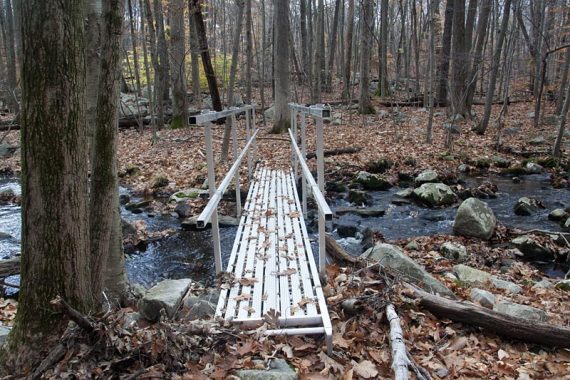 GREEN is quite steep with switchbacks: from the reservoir it's downhill, while if you take GREEN from the start instead it would be uphill to the reservoir.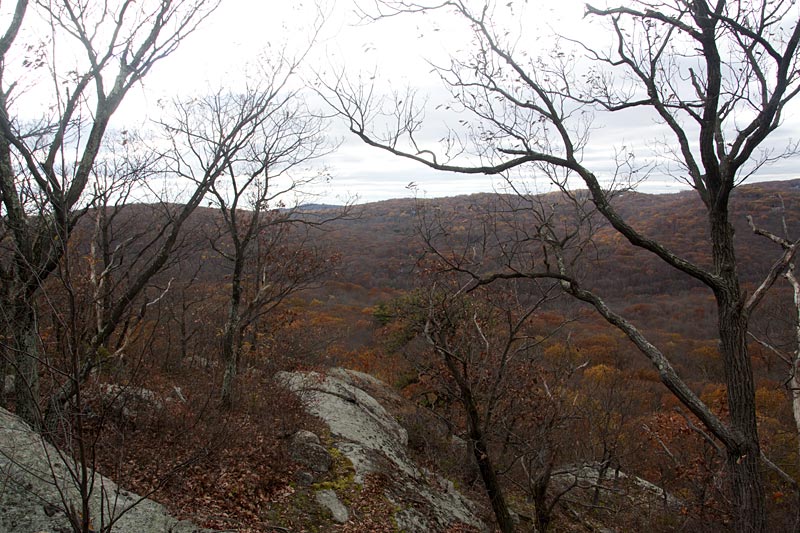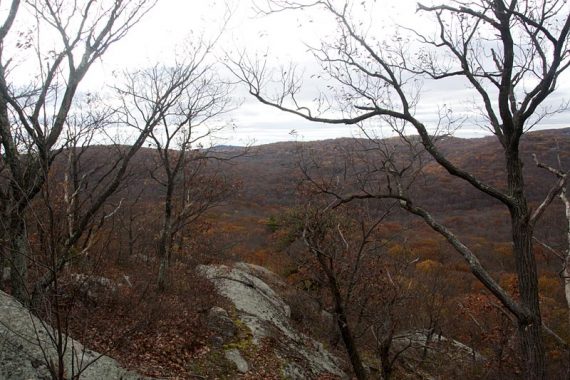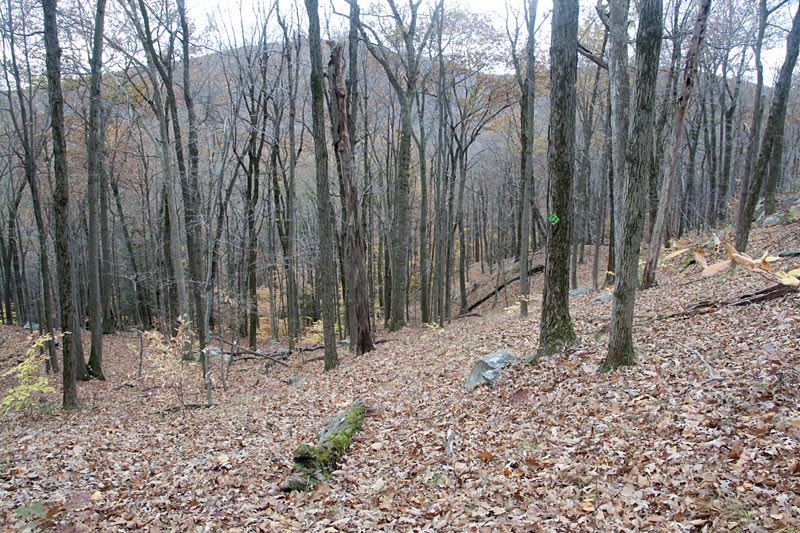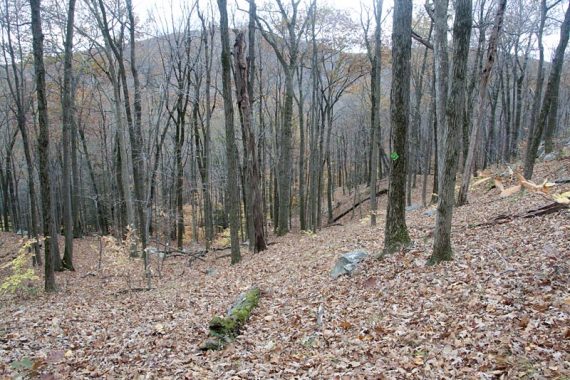 With the amount of leaf drop, wetness from recent rain, and abundant acorns… it was a little slippery in spots.
This is right in a neighborhood basically, so there was some traffic noise and leaf-blower drone. A few spots on the trails you are practically in people's backyards… but such is hiking in NJ sometimes.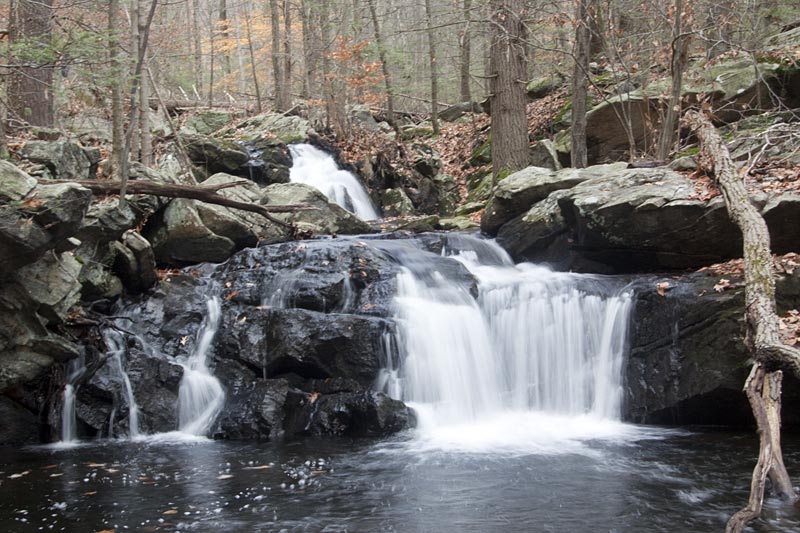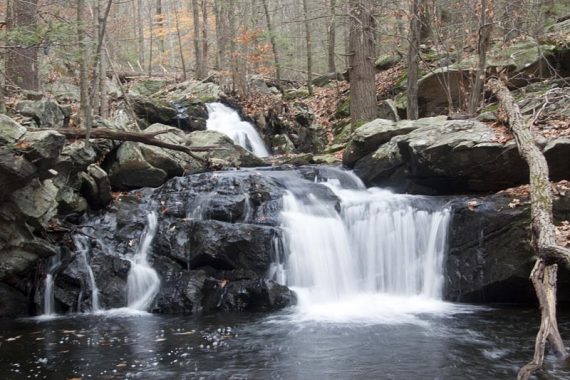 We also saw ruins of 2 stone building and some HUGE tanks of some sort… no clue what they are from, will have to to look it up if I get a chance.