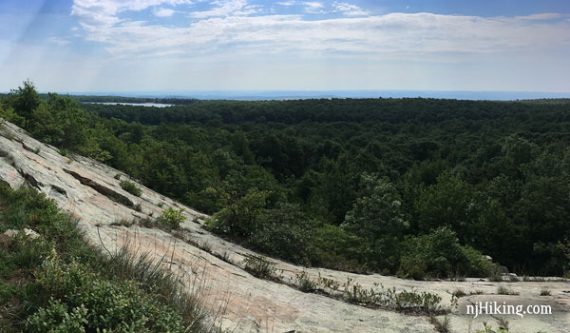 For detailed hike directions, maps, GPX, and photos visit our "High Point – AT and Iris Trail Loop" page.
We needed a hike to get back into the swing of things after prepping for a big trip with a bunch of challenging hikes and then being away and getting behind on everything… and we needed something in the shade because it was going to be hot.
So I consulted our site and landed on a hike we hadn't done since 2013.
This area is south of the crazy popular Monument side of High Point. We only passed a handful of hikers and most seemed to be Appalachian Trail through-hikers. They tend to hit the Jersey portion around this time every summer. We saw no one the entire time on Iris.
As I was checking the page for the site I realized that cutting out the middle makes a really solid hike so I added notes for that. Sometimes I forget that the average hiker doesn't want to do 9.1 miles. Duh.
We were on the trail by 8:45, took a couple short breaks, and were done by 1:15 before it got even hotter. And then made a beeline to Dairy Queen for our post-hike reward: Reeses PB Cup Blizzard for me and Tom got the monthly flavor called Jurassic something-or-other.
Note to our future selves: Google wanted us to miss DQ on the way home – the horror – so we had to set it straight… take 23 past the turn for 565, then use 94 to get to 15.
The first view is west over Sawmill Lake into PA…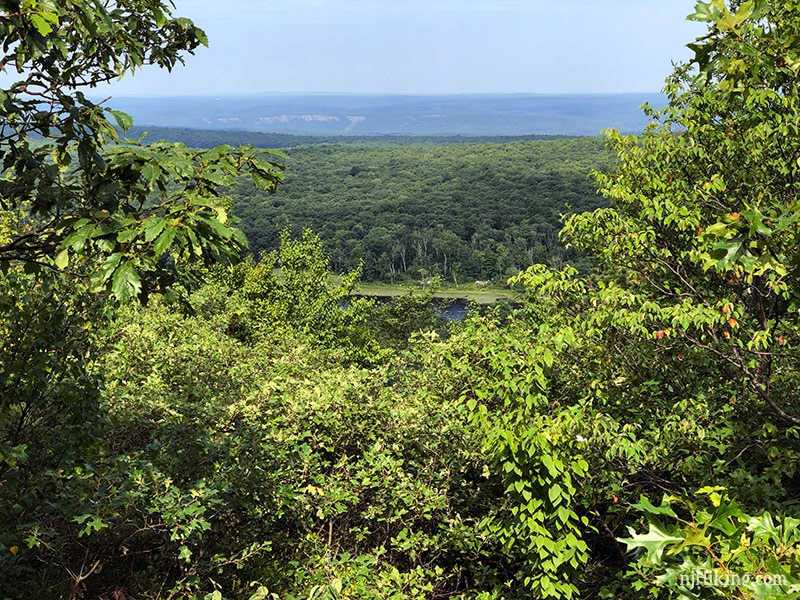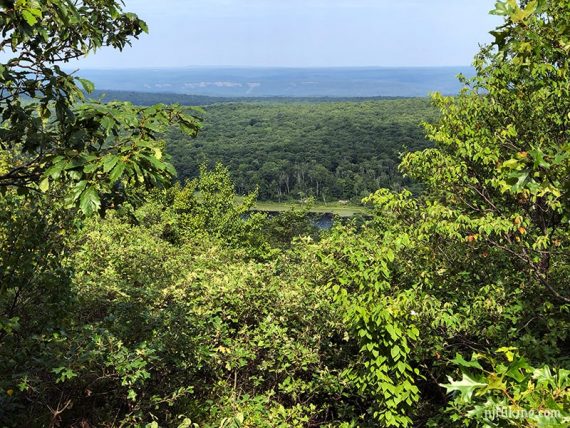 The Appalachian Trail…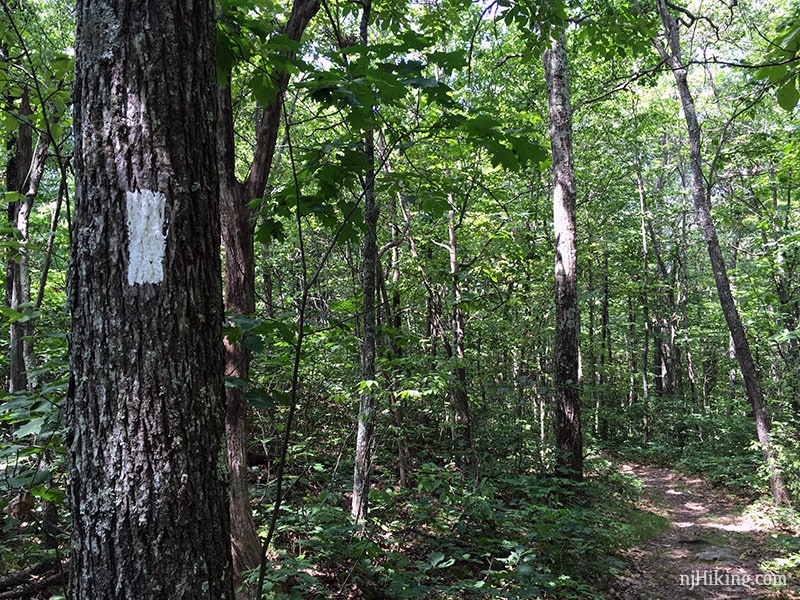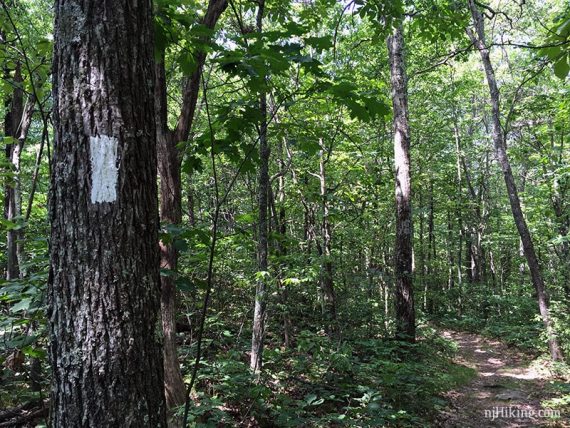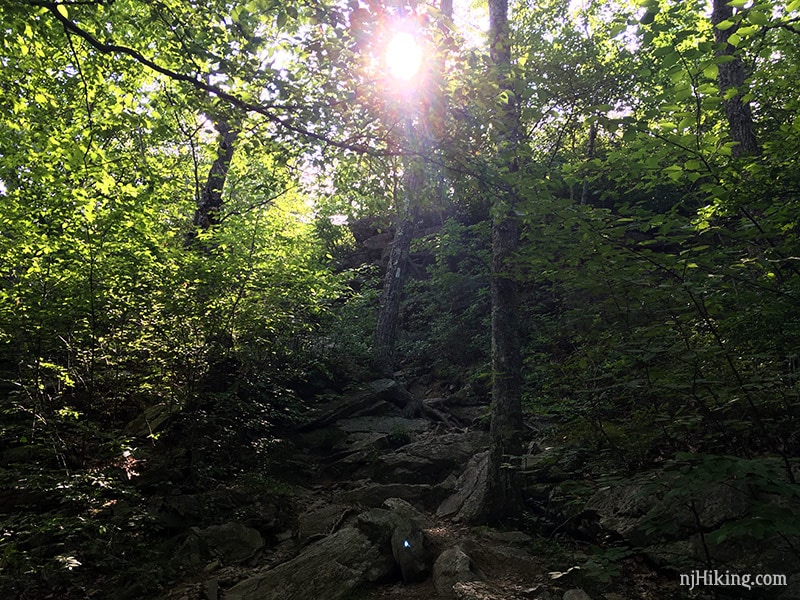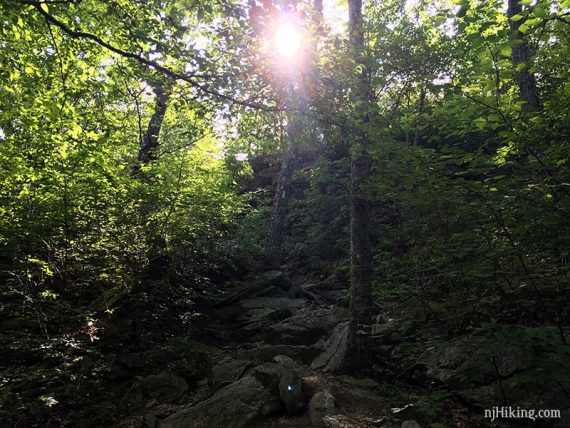 …with multiple views east over Sussex County. Lake Rutherford in the distance is on the return route.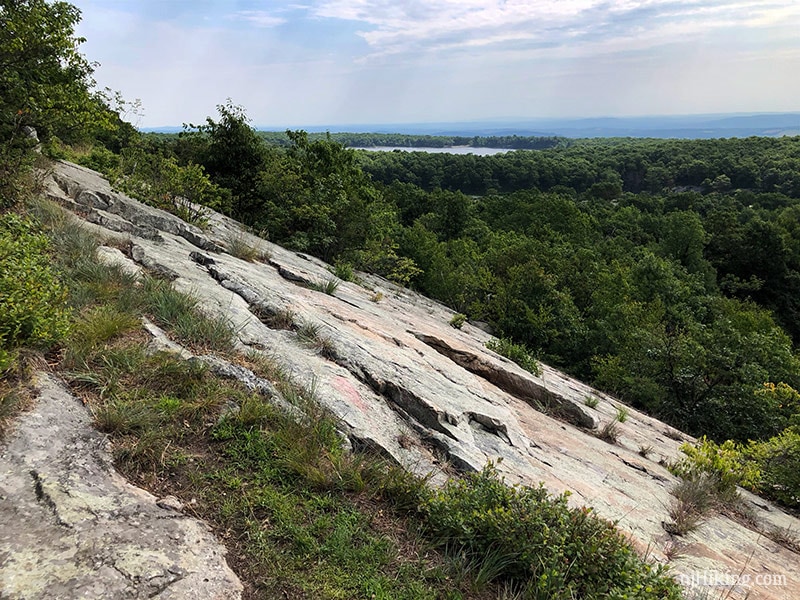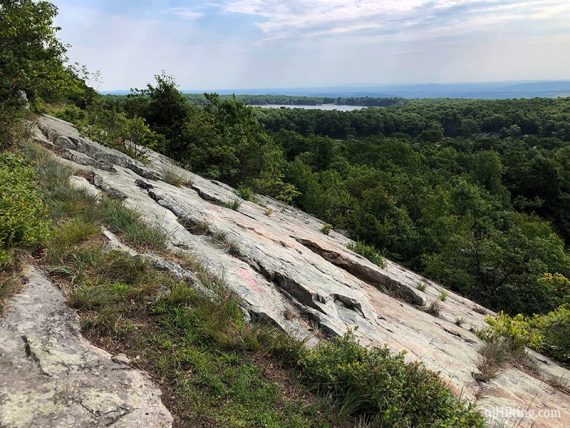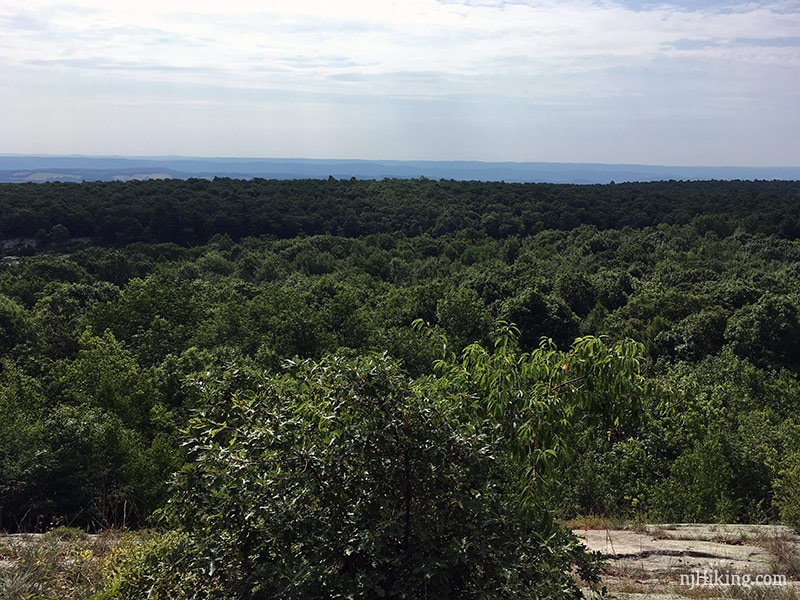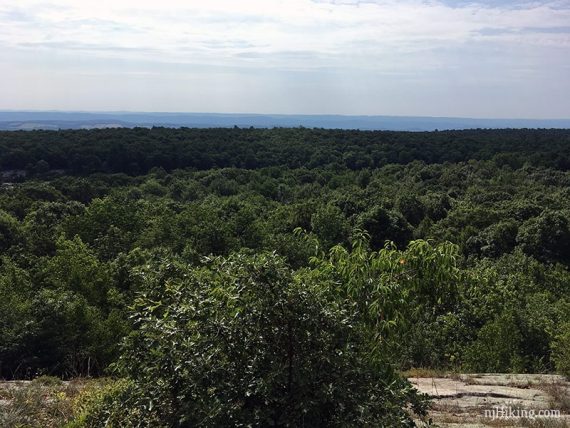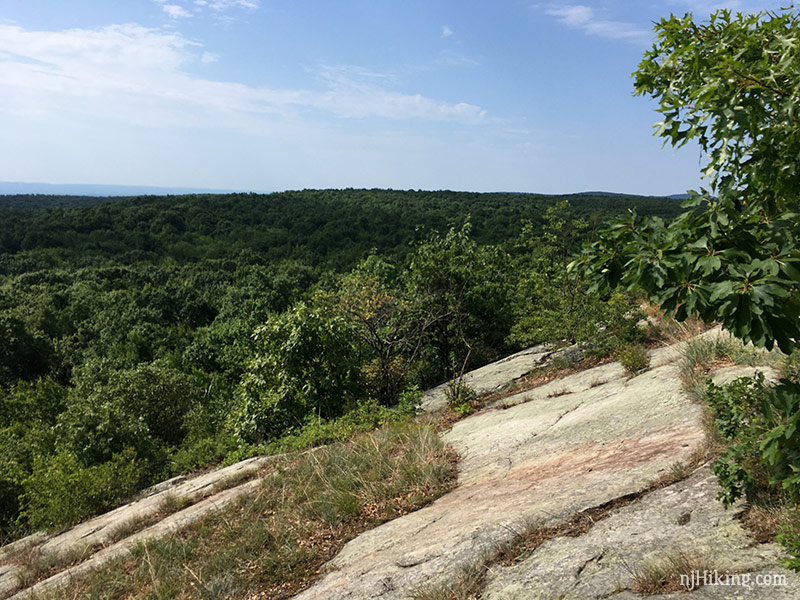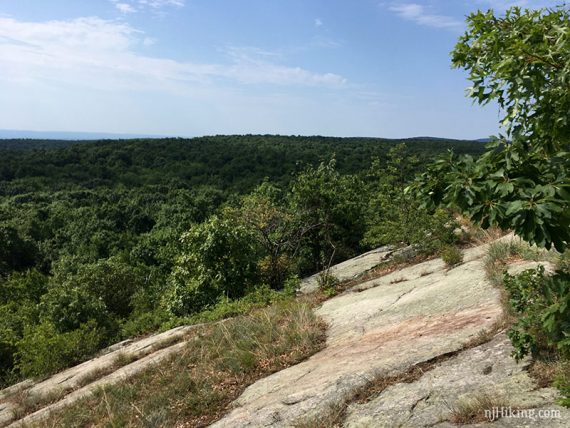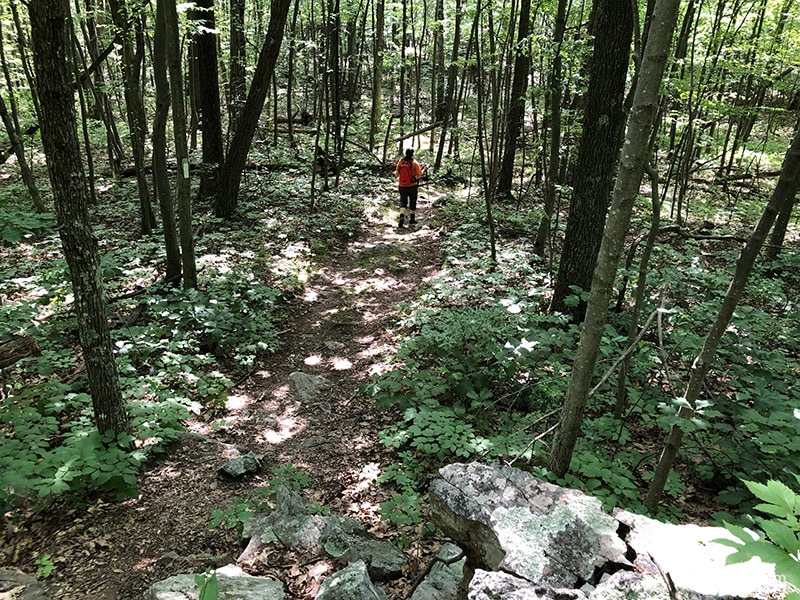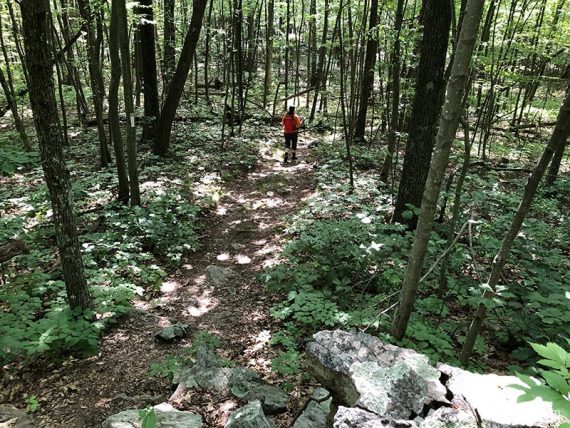 View from the pipeline cut…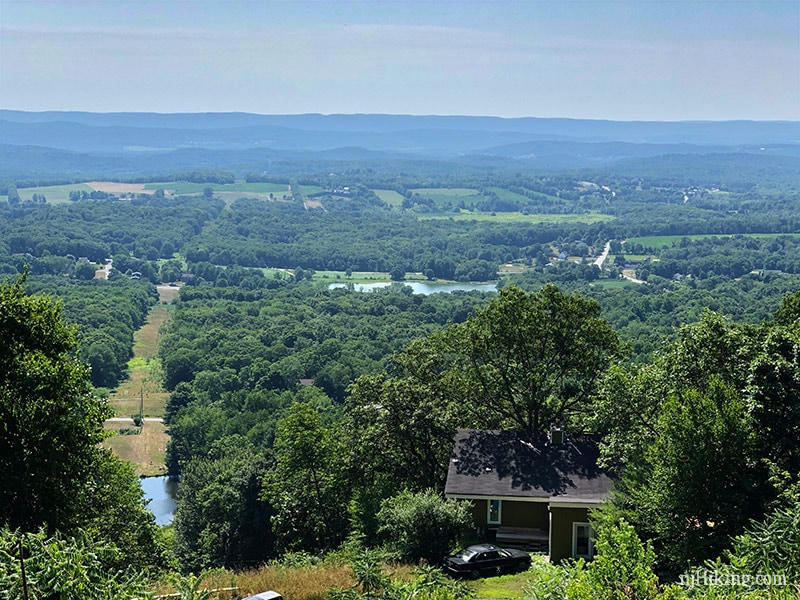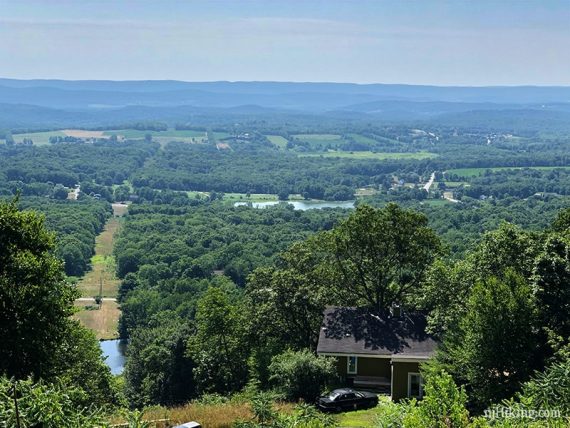 And now on the Iris Trail…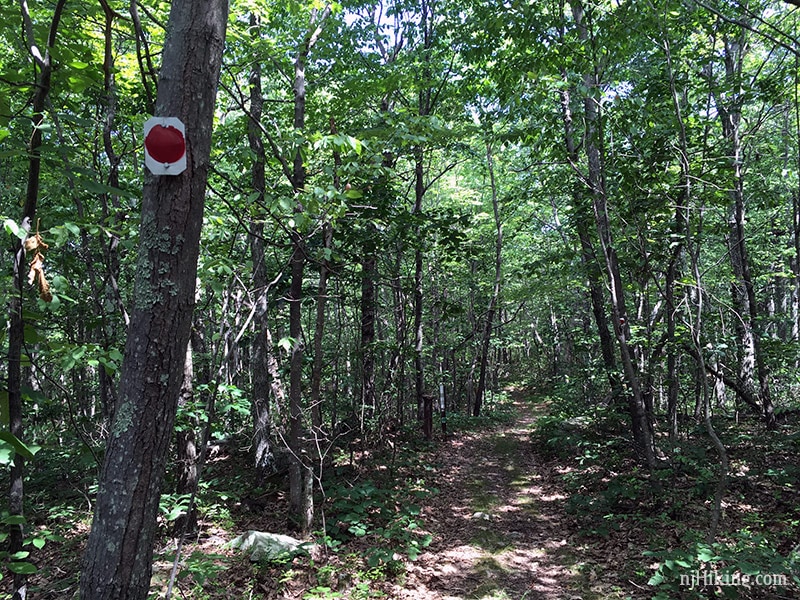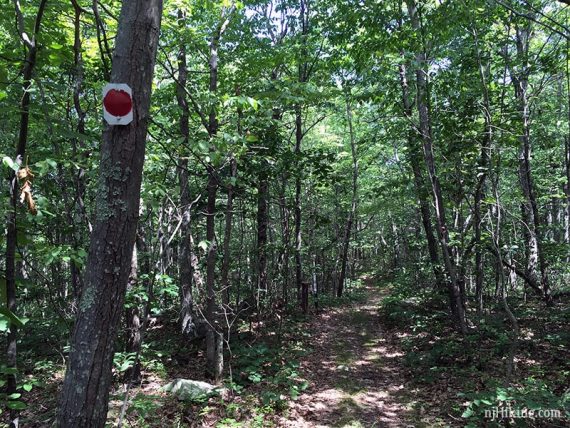 Which is easier than the Appalachian… it even needs mowing…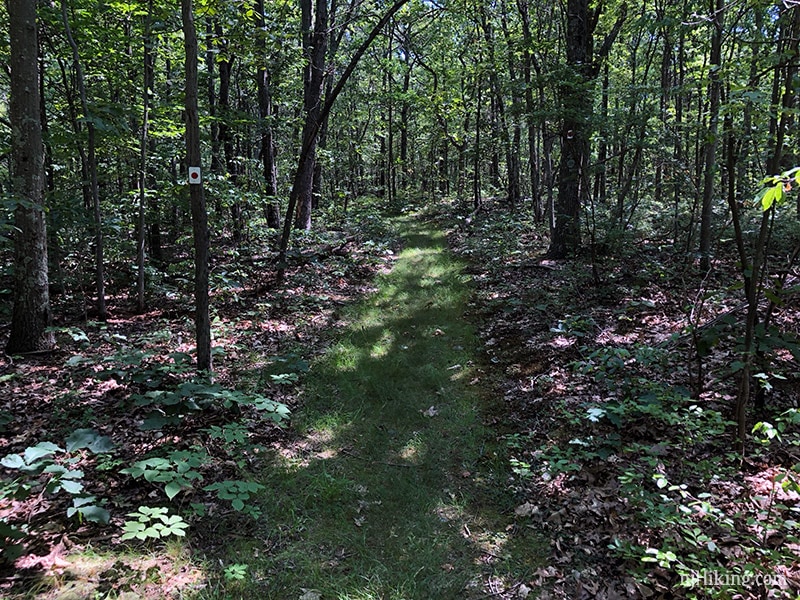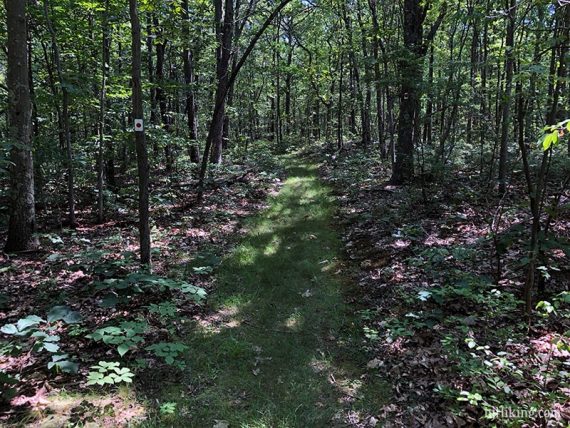 Ferns always make for nice photos…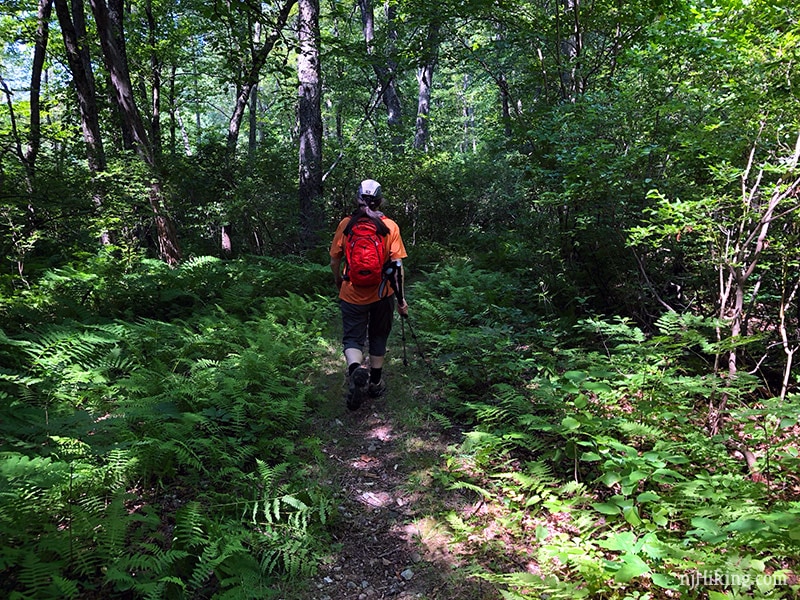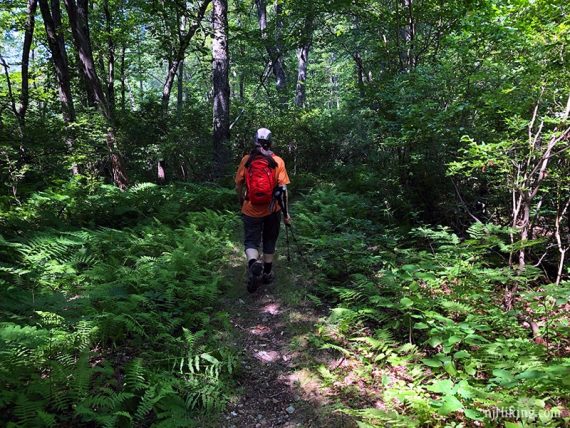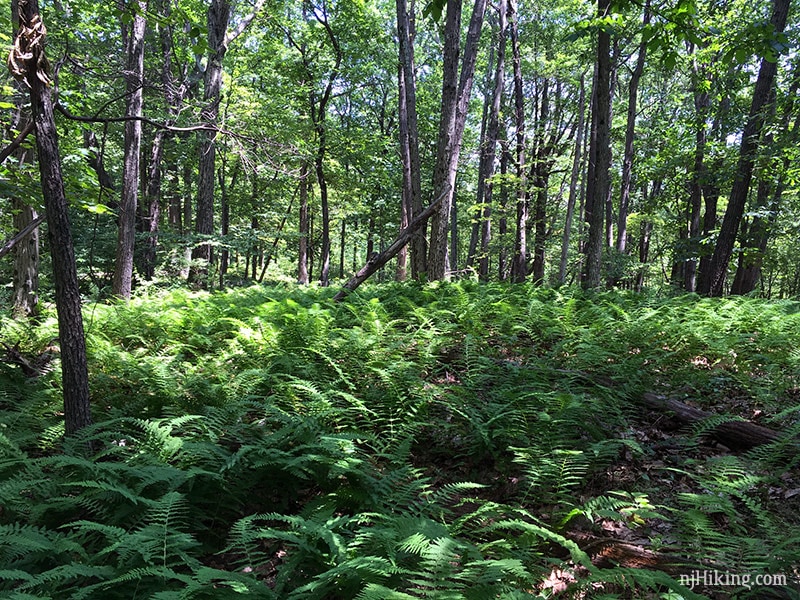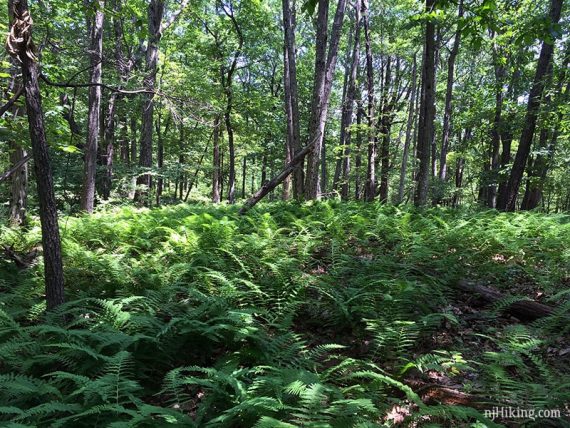 Crossing the pipeline at a different area. It's not mowed as it's a wildlife crossing so we ran across, crossing our fingers that our Deep Woods Off! was still holding strong.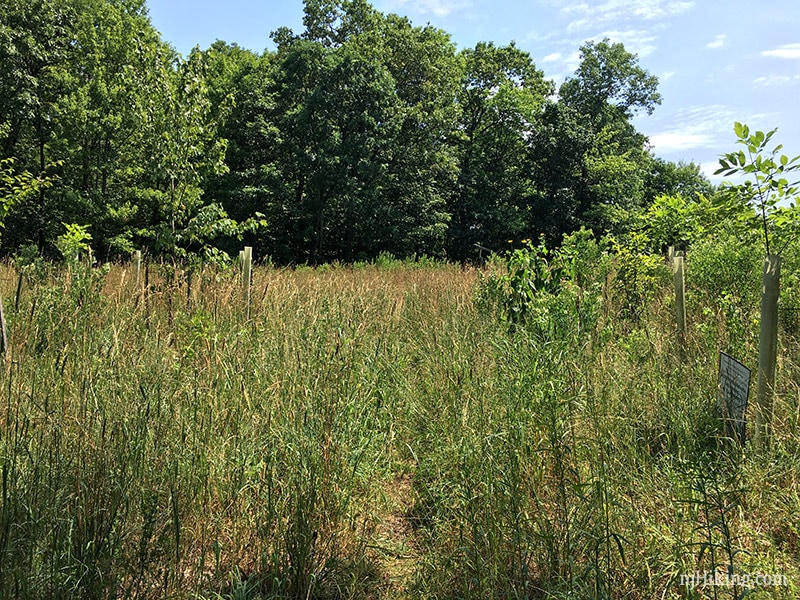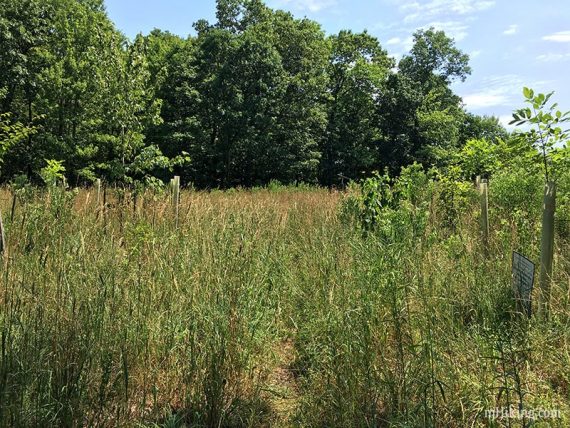 Limited peek of Lake Rutherford…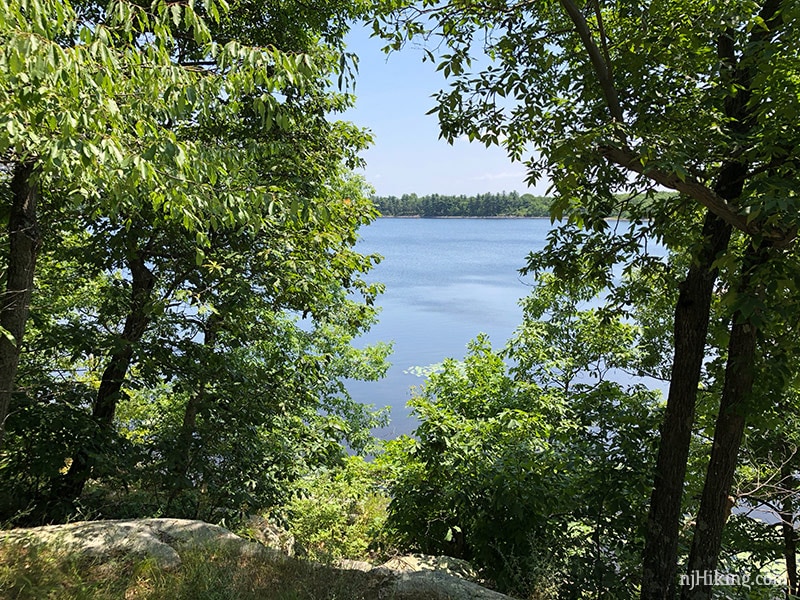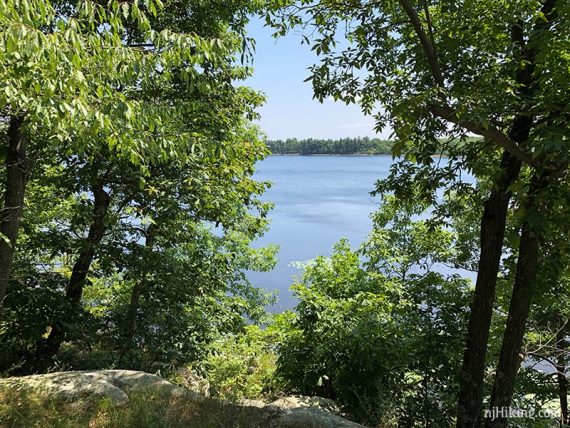 Before heading down a side trail to the lake's edge.