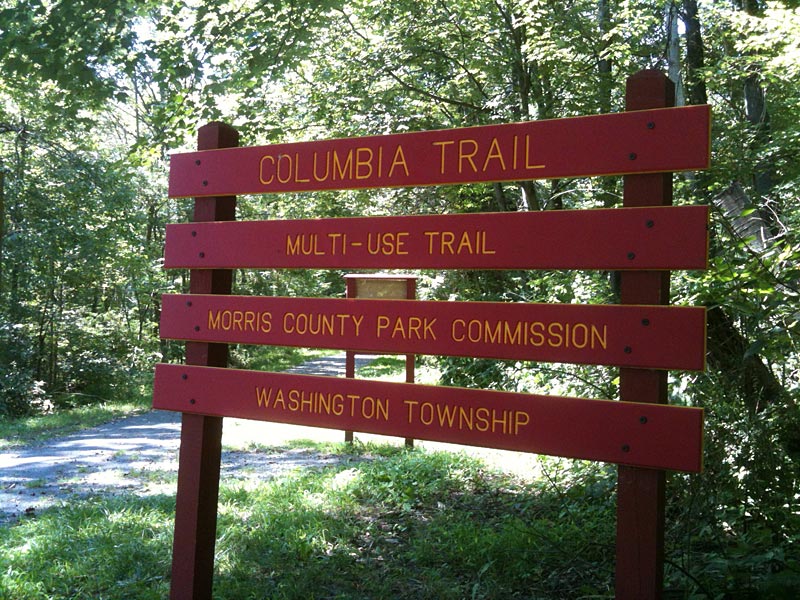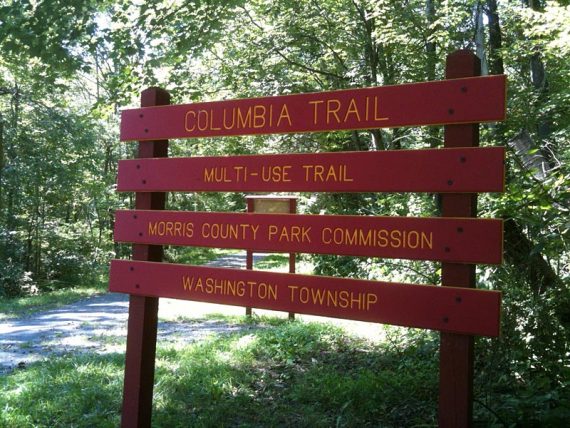 The Columbia Trailis a 15 mile long rail trail that runs from High Bridge in Hunterdon County to Bartley in Morris County.
The trail goes through scenic Ken Lockwood Gorge and along the Raritan River, running through woods, behind houses, and through some small towns along the way.
For Columbia Trail resources/maps, see our Columbia Trail overview page.
It's also mostly in shade, so that is where we headed on another hot day.
The multi-use trail (walk/bike/horse) is easy, mostly level (slightly uphill going from High Bridge) and covered in crushed gravel. We prefer it for biking, but it would be good for easy hiking as well.
30 miles. We started at High Bridge and did the entire trail to Bartley, then back. A nice shorter route would be High Bridge to Califon, and back, at about 10.2 miles round trip.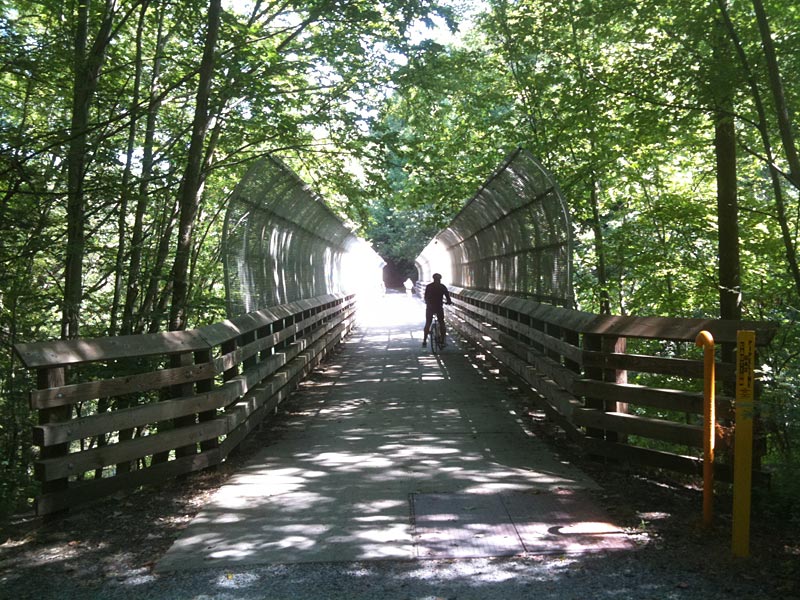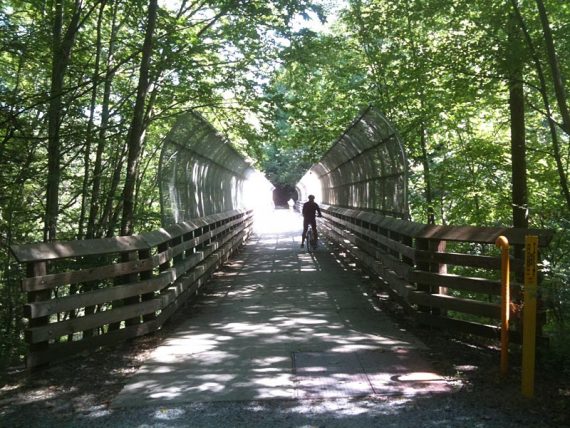 The trail does cross a few roads, some busier than others. There are also a few sections that go on the road through a town or in a neighborhood, but they are short.
The most scenic part of the trail is from High Bridge through Ken Lockwood.
The rest is nice too, but just not quite as scenic (but there were less people too – not that the trail was that crowded to start with).
There is a confusing section of the trail, where it's missing in Long Valley, marked "proposed" on one of the maps.
We had to ride on Fairview Av for a bit, but we didn't see any markings indicating that, other than a few Highlands Trail markings (Columbia is concurrent with Highlands here).
We rode to Gillette Park on the right, and took a short trail there to meet back up with the Columbia.
On the way back we kept going past Gilette until there was a sign indicating to turn right (it appeared to be a construction site ahead they didn't want you going through).
We rode uphill on a stone driveway back to Fairview Ave. We'd passed this on the way, but it just looked like a driveway with a name plaque and all.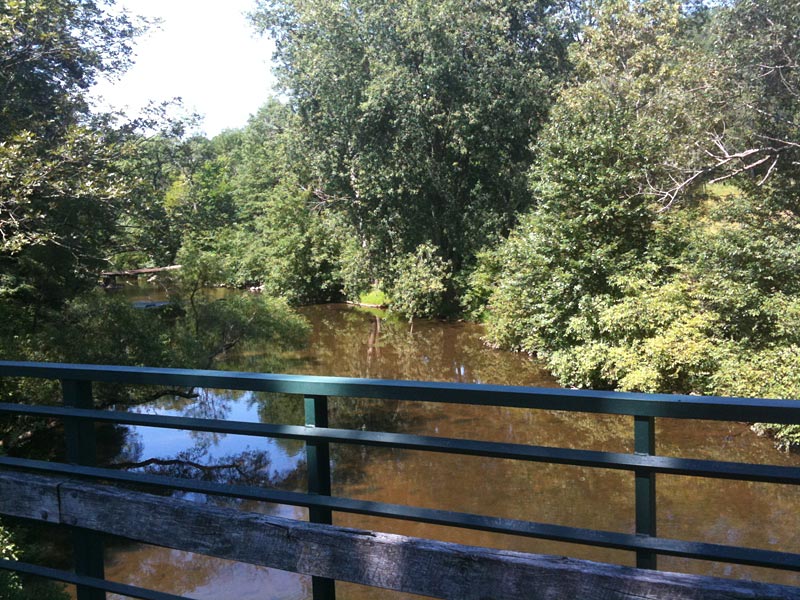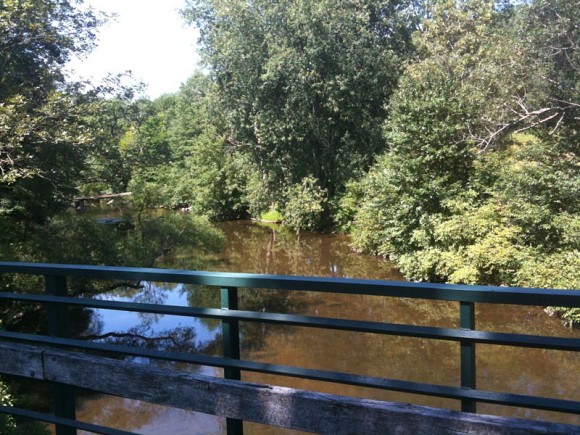 The only slight downside is that end of the trail in Bartley is pretty anti-climatic… a pullout for a few cars off the road, trail sign and gate, and a couple large rocks we had our snack on before heading back.
Books with Ken Lockwood Gorge info: Rail-Trails New Jersey & New York, Hiking New Jersey, The New Jersey Walk Book, Hiking the Jersey Highlands
Betty the Bike – Detailed articles on the trail:
Bonus: On the way out of High Bridge heading back to the highway is Gronsky's Milk House. We had the "chocolate peanut butter revel" ice cream – seriously tasty.