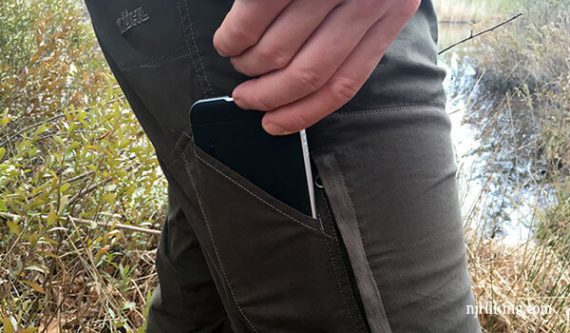 Kuhl's Konfidant Air is a comfortable, lightweight, vented pant, with plenty of pockets including a handy cell phone one.
Tom's first Kuhl clothing was a hat and two pairs of shorts.
He really liked them, so whenever we were in a gear shop he'd gravitate over to the Kuhl rack, but with a closet full of hiking pants he couldn't justify yet another.
Then Kuhl contacted us to review the Konfidant Air. Exxxxxxcellent. They also provided an Interceptr Jacket for him and a Vara Hoody for me.
Disclaimer: Kuhl provided a complimentary pair of pants for review, but did not provide compensation or exercise control over the content of this post.
---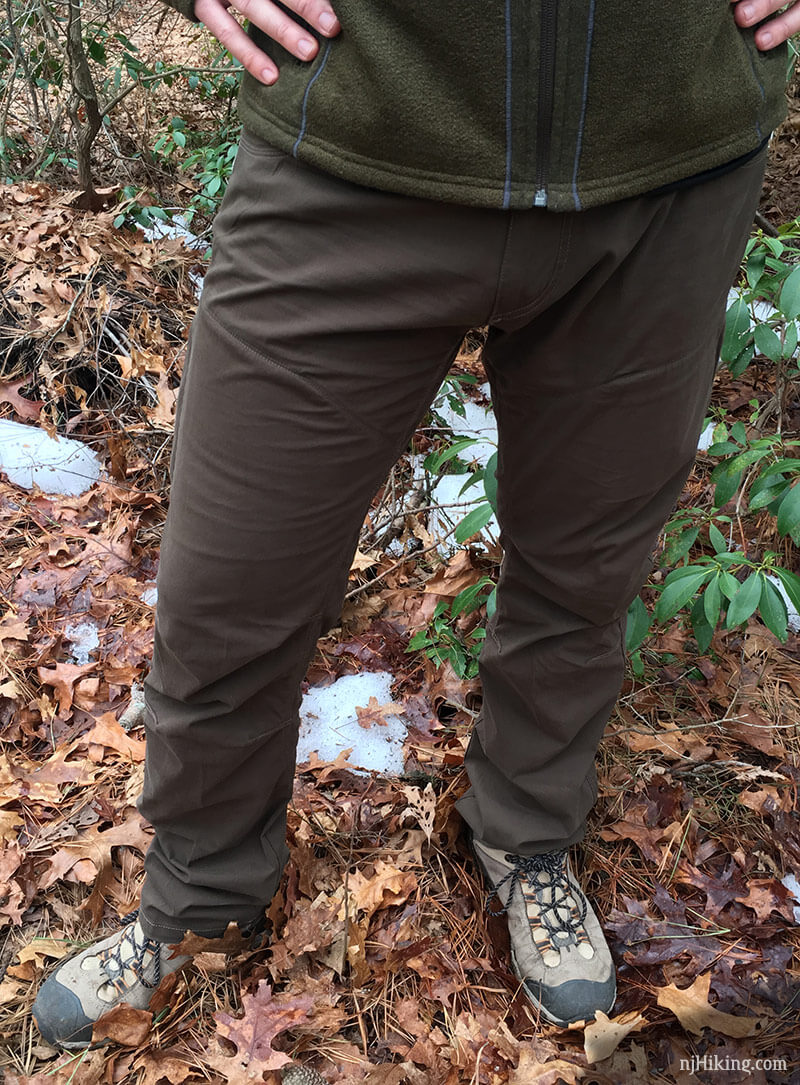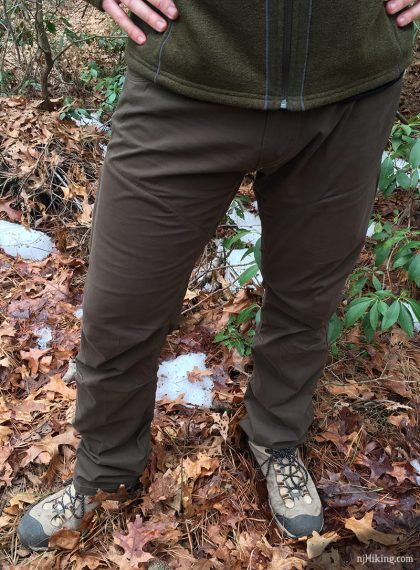 Appearance & Fit
The design/fit is very flattering. While I don't think Tom cares about that as much as the comfort and function, IMHO these look and fit the best of all his hiking pants.
He tried a pair in Turkish Coffee, a subdued brown that goes with everything. The other colors are also nice – muted browns, greys, and blues.
Kuhl somehow always manages to design items to be both performance-looking but also suitable for travel/casual use.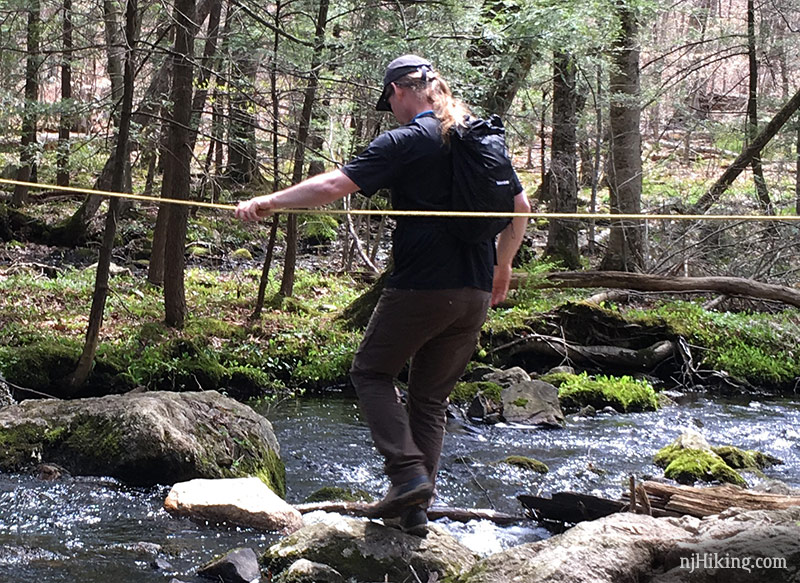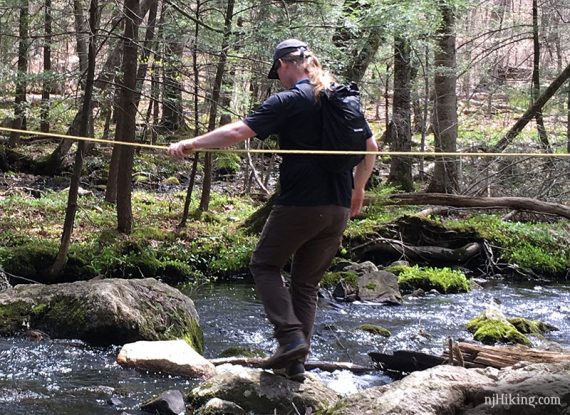 ---
Related:  Kuhl's Renegade Pant, Kuhl's Klash Pant, Kuhl's Interceptr Jacket
---
The Specs
11 vents – including back of knee and crotch vents for better airflow
Rapid drying ENDURO™ lightweight strong fabric
UPF 50
9 total pockets – mesh and zippered
Cell phone and wallet pocket are designed so you don't sit on your wallet
Stretchy, lightweight and quick drying
Articulated knees
There are multiple well-thought out pockets, including zippered ones that are good when traveling.
The one that perfectly fits a cell phone and keeps it every-handy is especially useful.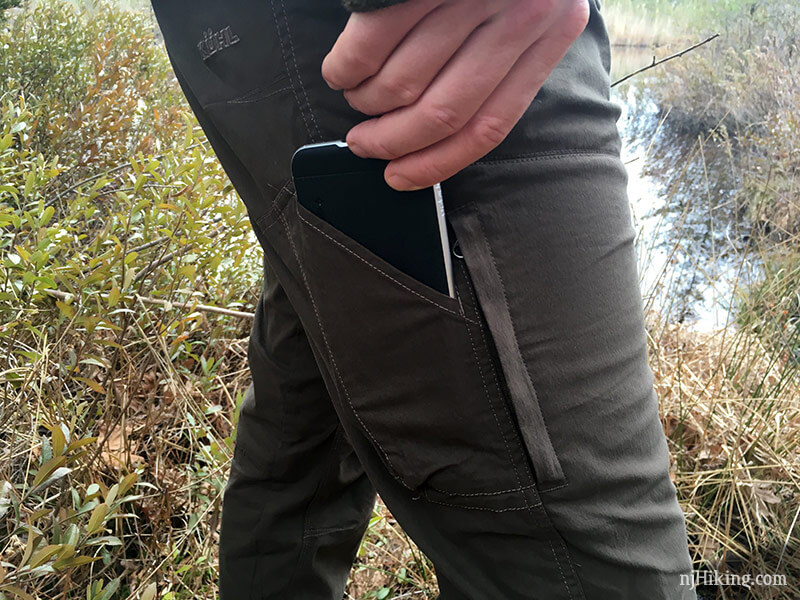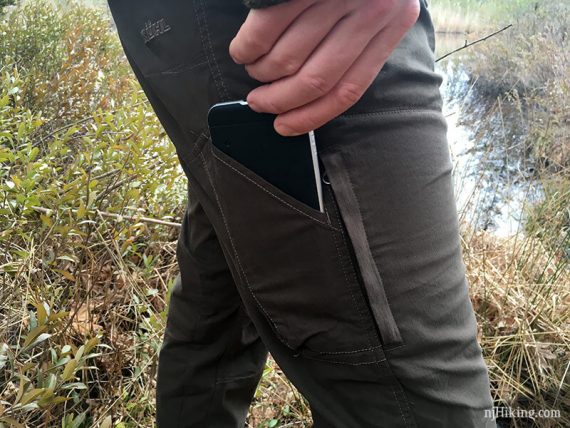 ---
Performance
Lightweight, stretchy, and super comfy, but also seems tough and sturdy. Dirt just falls off of the fabric.
This is a highly vented pant, with several areas to release heat.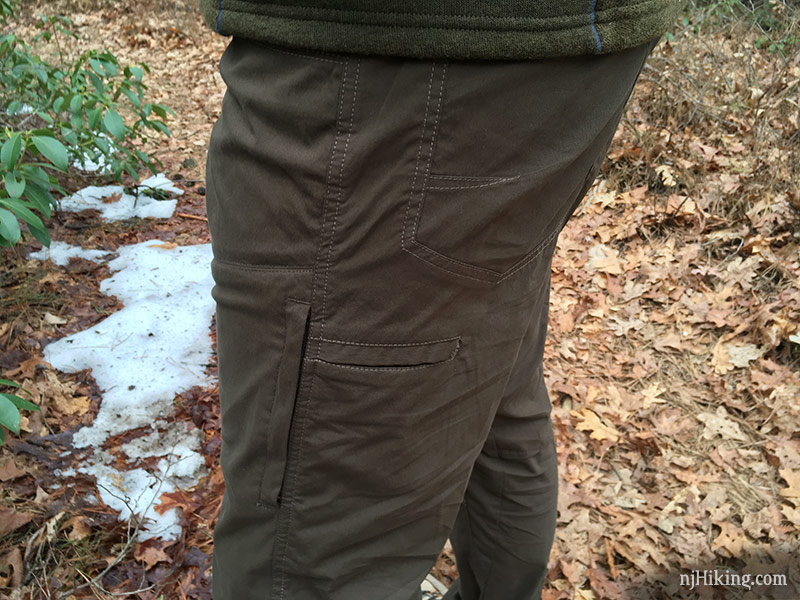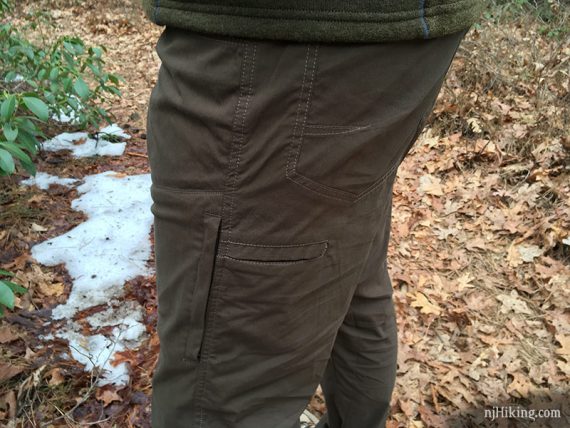 ---
Overall
Stacks of other hiking pants are collecting dust in our closet because the Konfidant Air is all Tom ever wears now, and is what he'll be packing for travel.
Update 11/2020: Still chuggin' along. Coffee spills basically wipe right off, just FYI.
Update 12/2019: Still going strong, no obvious signs of wear. He's since added several more Kuhl pieces to his growing collection. So while I certainly have a hiking footwear "problem" – he might have a Kuhl "issue".
Update 12/2017: Continues to be the main pair of hiking pants that Tom uses every weekend. Worked great on two trips that included both hiking and city walking, goes right from trail to pub.
It's also the most flattering cut of all his pants, in my opinion. Over 6 months of heavy use and they look new.
—
Updated 11/2020; 12/2019. Original review: 5/9/17.