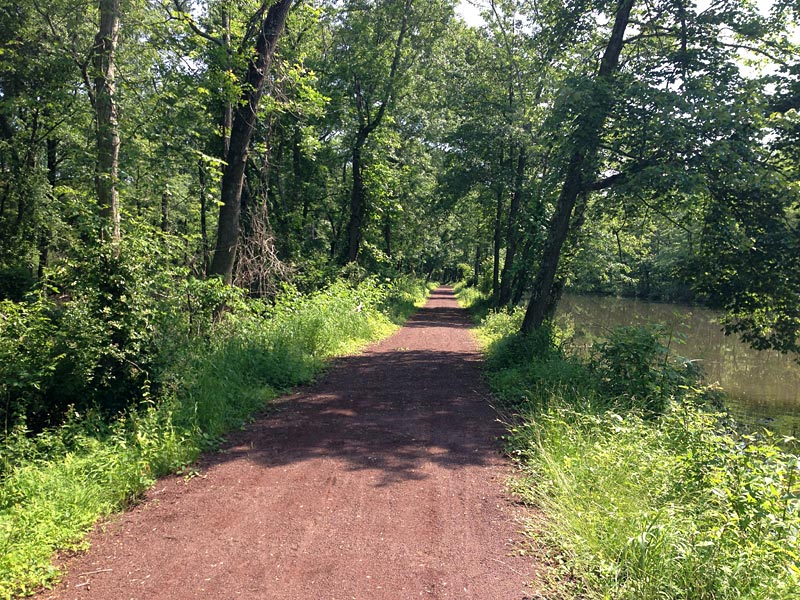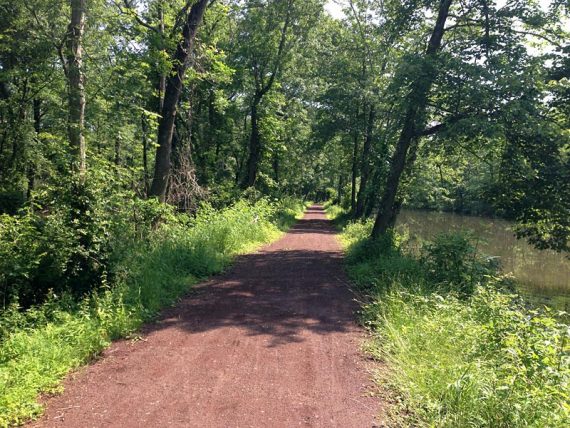 Biking the Delaware & Raritan Canal Towpath north from Rocky Hill to Amwell Road.
For the first ride of the summer we decided to hit up our usual D&R Canal towpath.
We opted for starting at Rocky Hill and heading north, which we hadn't done in nearly two years ("D&R Canal Biking: Rocky Hill to Weston Causeway").
For D&R trail resources/maps, see our Delaware Canal Towpath overview.
We'd had a lot of rain and there was flooding near the canal in that direction but we decided to head that way anyway, figuring we could always turn around.
The towpath itself was fine but two road crossings were blocked off due to flooding of the Millstone River.
This made the ride even nicer: two less roads to stop and cross! We like this section of the towpath anyway since there are longer stretches between road crossings.
Water levels were very high – this area to the side of the canal is not usually full of water.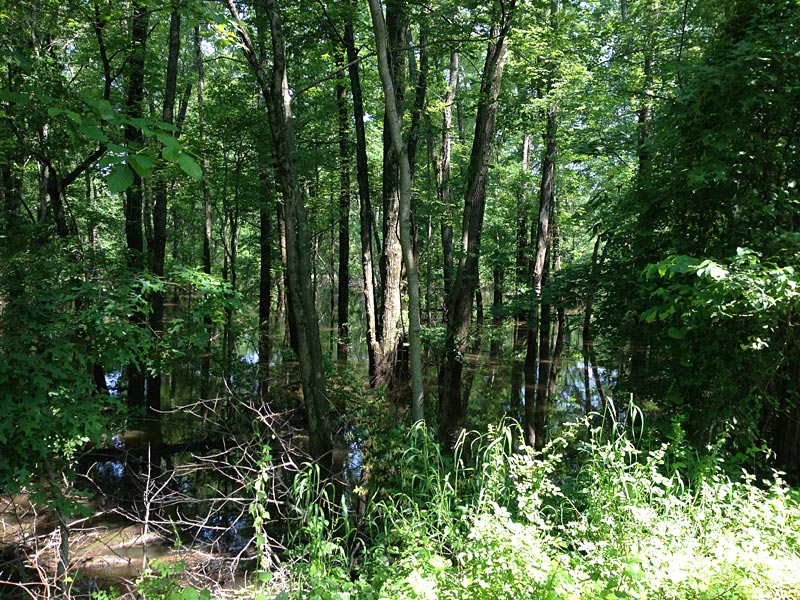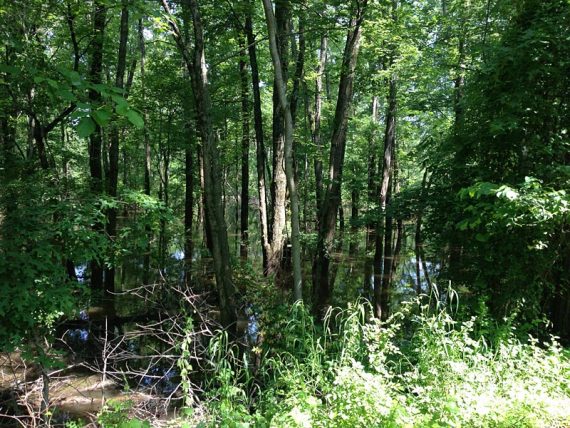 That, and a few years ago there is a section of towpath in this direction that was repaired with a gravel surface.
The rest of the towpath is nice too but is dirt and can get puddles and ruts – minor issues mostly – but the gravel surface makes for some sweet cruisin'.
The towpath is also great for very easy hiking.
We expected to cut the route a tad short at Amwell Road, as there is towpath repair and a section of the path is closed for now. But we still got almost 18 miles in on an absolutely beautiful day.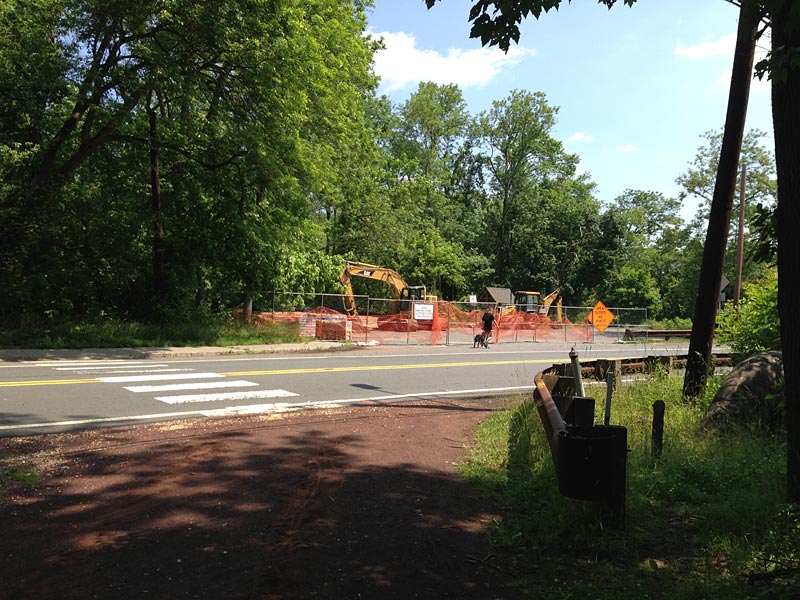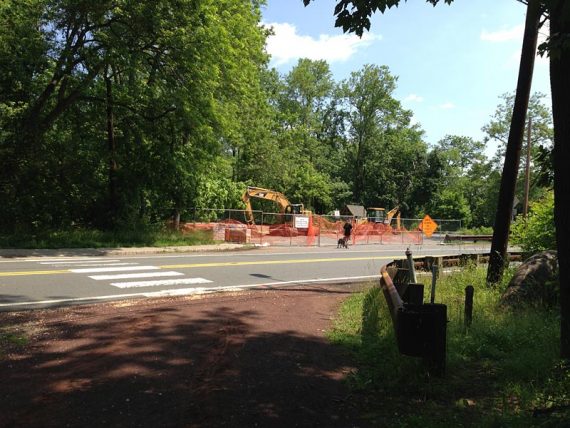 We only encountered one downed tree.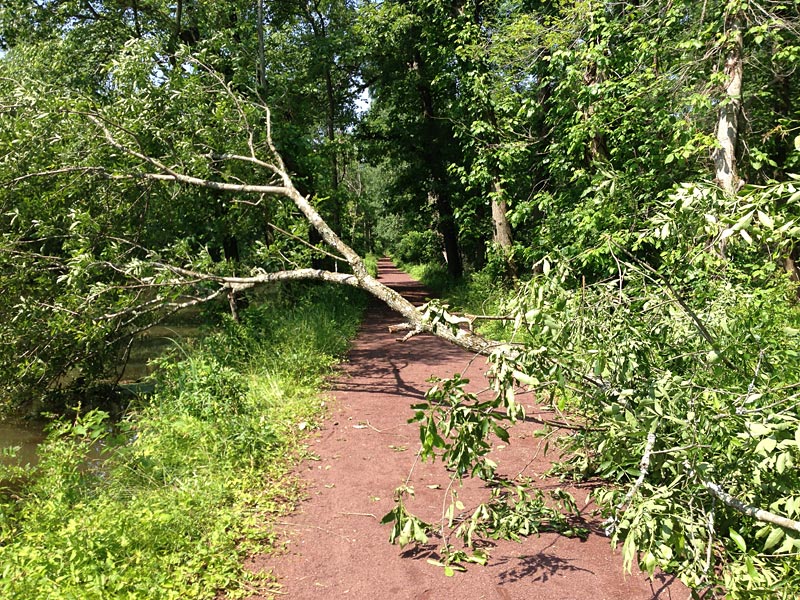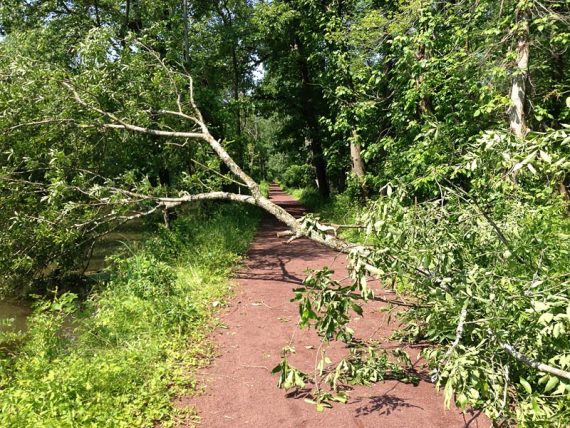 Miles: 17.7
Parking: N40 23.912 W74 37.639
Wildlife Spotted: Lots of turtles – some rather LARGE – sunning themselves on branches…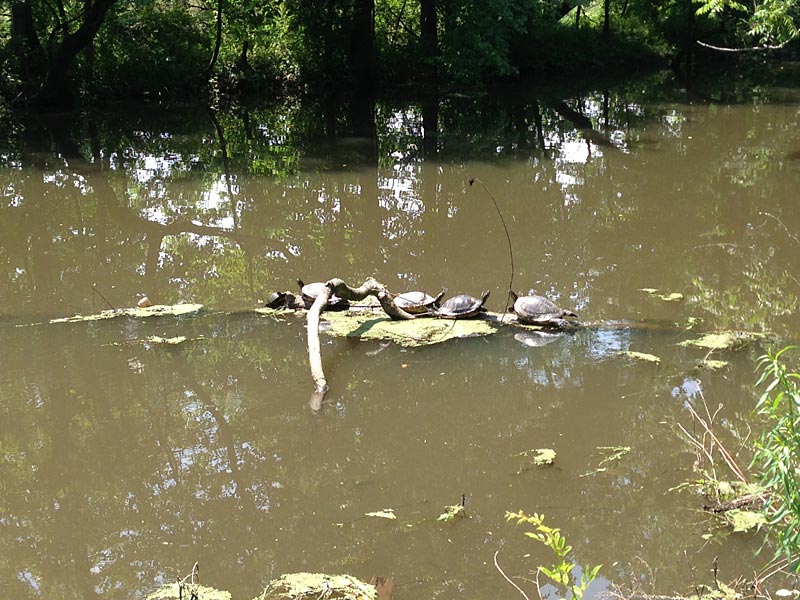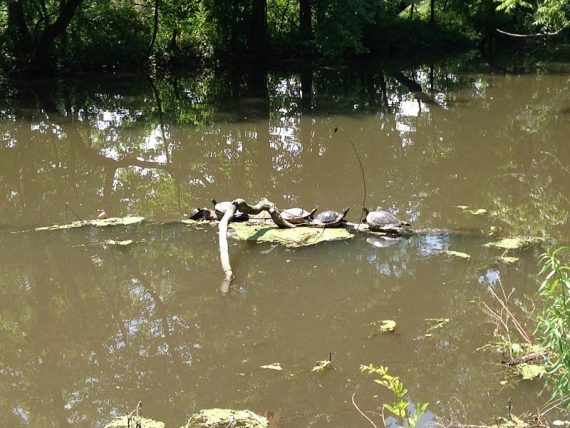 …a blue heron who took off as we drove by and started cruising down the canal and for about 10 seconds we kept pace with it… which was neat.
Several varieties of butterflies decided to ride with us too. And one stop to move a turtle from the towpath to the side.