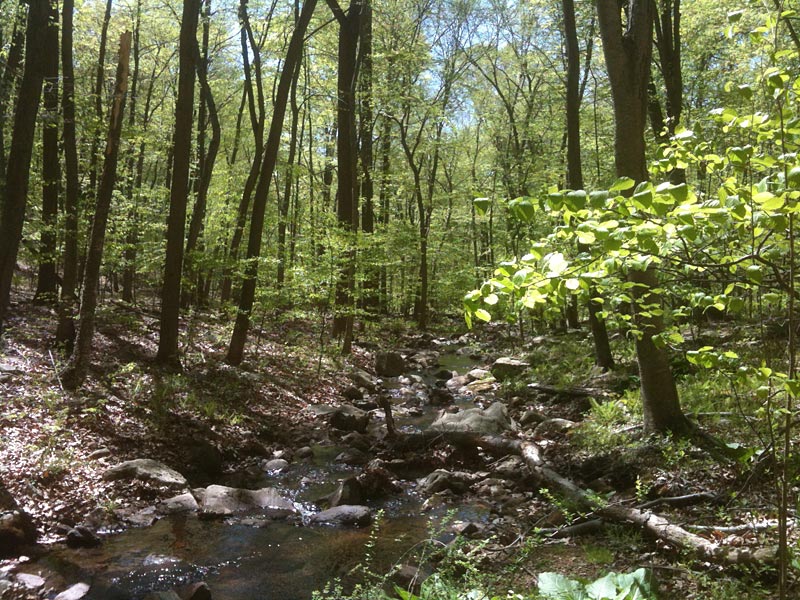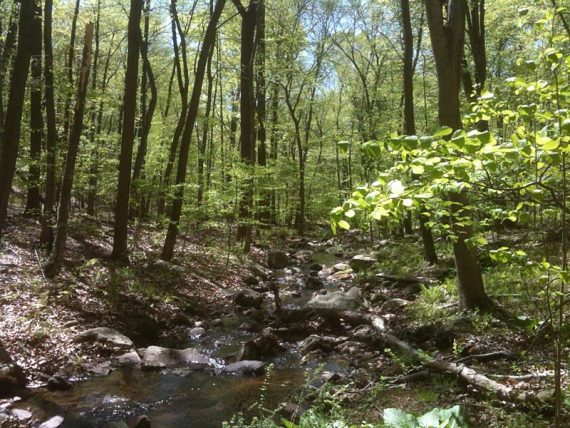 Hike along the Black River and Bamboo Brook in Morris County.
We decided to head over to the Black River Park in Chester as we hadn't been for about a year and a half, and that was during the fall (got a few nice foliage photos too) so we wanted to head over in spring.
For full hike details see our main Black River County Park – Cooper Mill page.
Sunny skies and temps in the upper 50s made for perfect hiking weather, but we saw only a few people on the trail and most were along the Black River as we neared the parking lot on our return.
We always enjoy this park but it was an especially quiet, peaceful and enjoyable spring morning.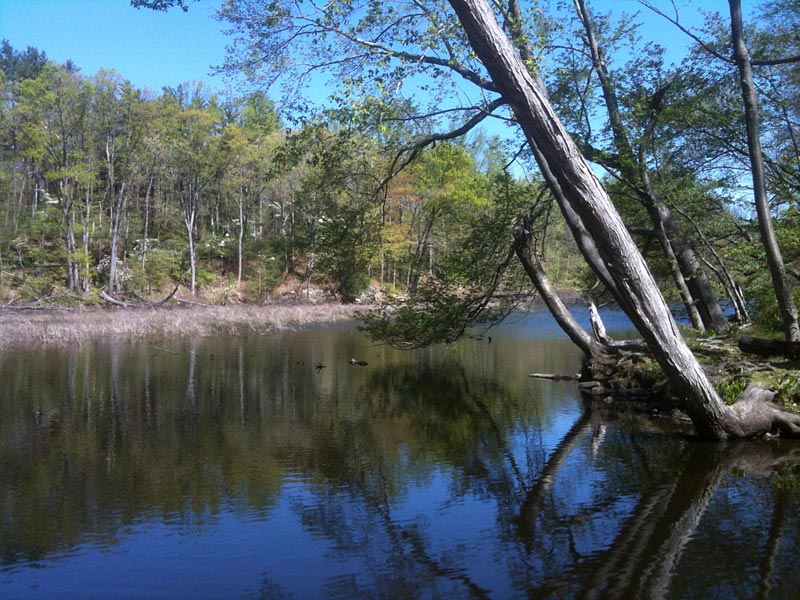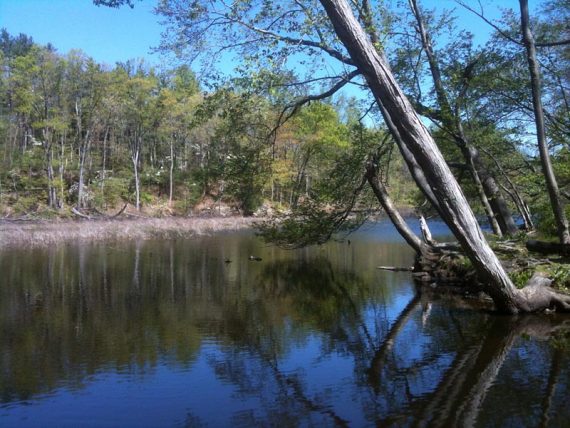 We parked at the Cooper Mill lot and took the Black River trail. A common turnaround spot is the intersection of Bamboo Brook Trail with Conifer Pass, but we kept on going as the Bamboo Brook Trail heads gradually downhill (keep in mind you'll be heading uphill on your return).
These trails feel like deep in-the-middle-of-nowhere woods even though roads actually aren't far away.
There is a rock that makes for a nice break spot as the trail hits the brook. [Turning around here will take 1 mile off this route].
We kept going to Lamerson Road and then turned around, taking Conifer back at the prior intersection.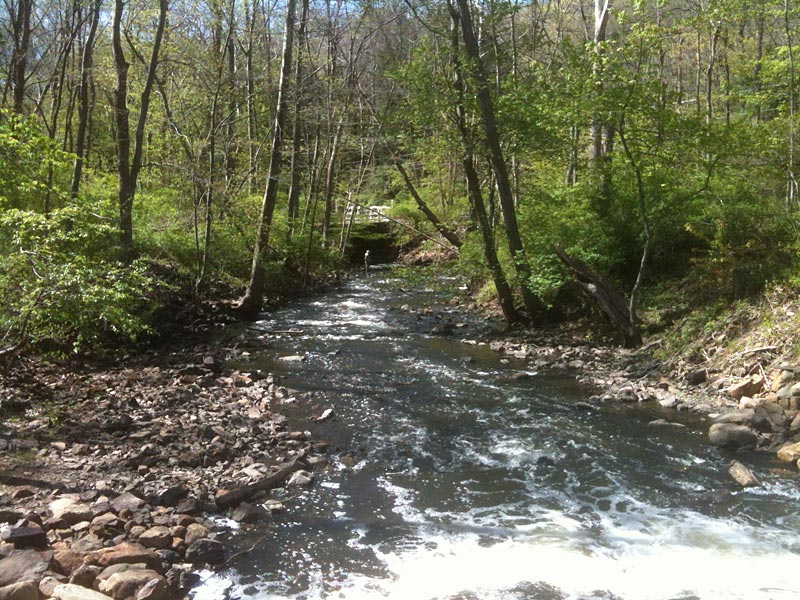 The trail continues all the way to Willowwood Arboretum but we decided against doing that this day.
That's about 14.8 miles roundtrip, we have an old post on it if interested: Black River from Cooper Mill to Willowbrook.
Note: The new trail map (March 2012) for Black River is really excellent and much easier to understand now.
Miles: 9.2
Parking: N40 46.698 W74 43.217
Route: Black River Trail (BLUE) – Bamboo Brook Trail (BLUE) – Lamerson Road, then backtrack to intersection with Conifer Pass – Conifer Pass (RED) – Black River Trail (BLUE)
Wildlife Spotted: Seven deer in a field