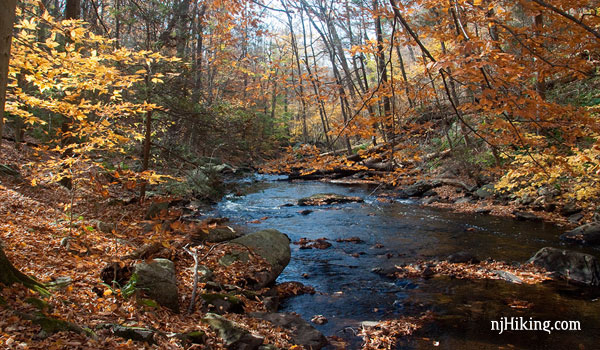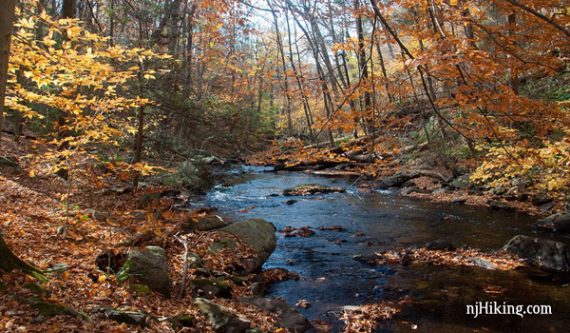 This Halloween we ended up hiking along the Black River, starting at the Cooper Mill lot in Chester.
The foliage was still decent, but not as brilliant as we'd passed the week before on our way up to The Gap. We also wanted to hit this park on a Sunday, as they do allow hunting here.
For full hike details, see our Best Hikes in NJ: Black River – Cooper Mill page.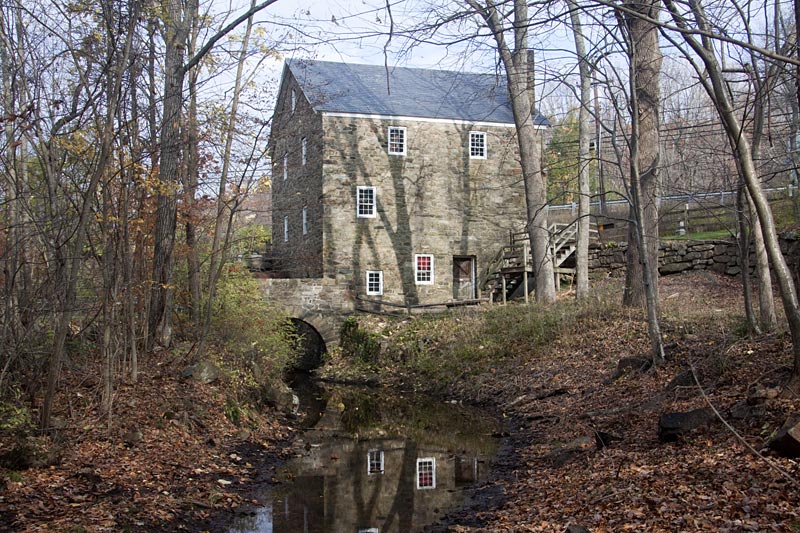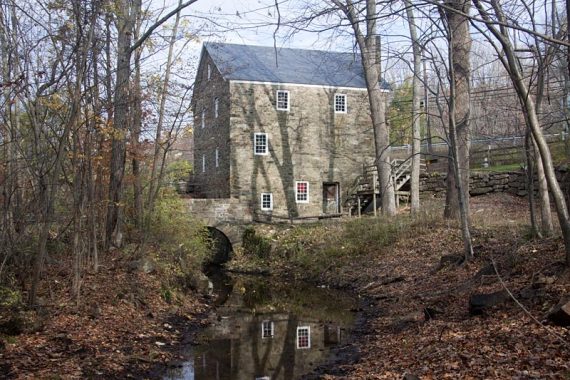 We've hiked this beautiful area many times, but added in a spur we hadn't done before. I'd noticed in Hiking New Jersey that a side trail lead to "Kay's Summer Cottage Ruins, Grotto and Dam" – which sounded intriguing.
The trail is on the park map, but it's short, a little unclear and makes no mention of what is there so we'd never bothered. The trail is in the Natural Area, which requires a free permit from the Mill or the Kay Center.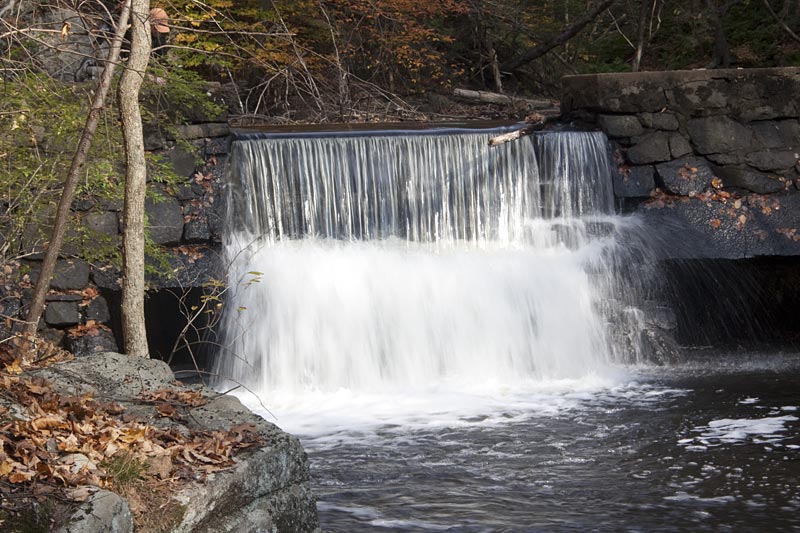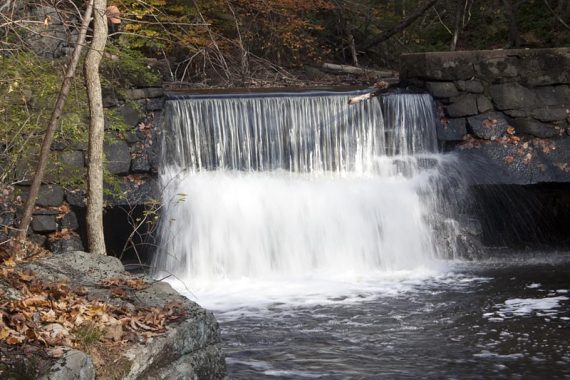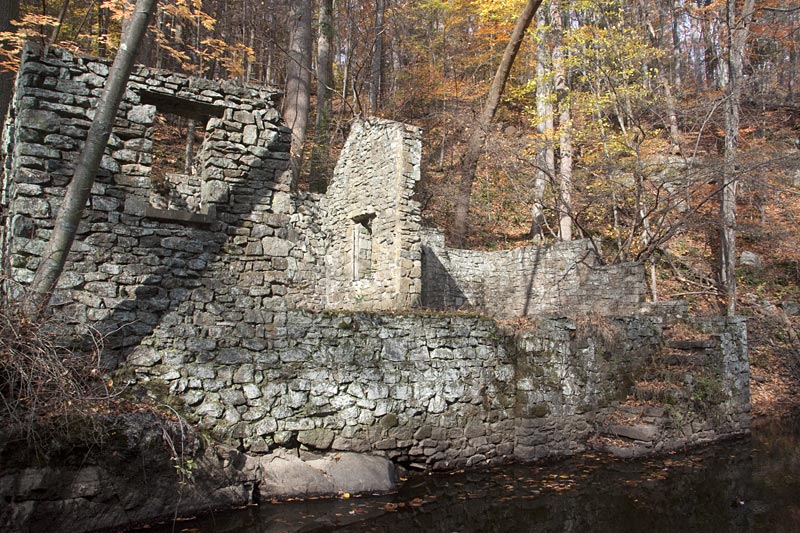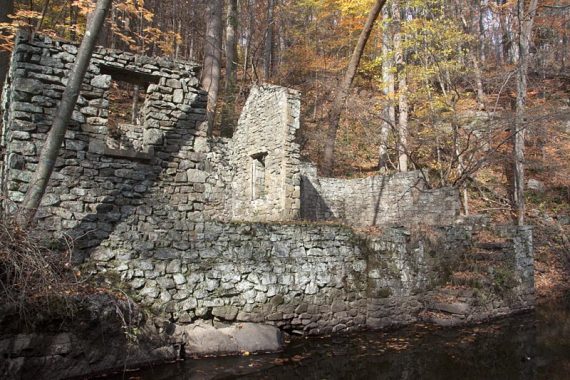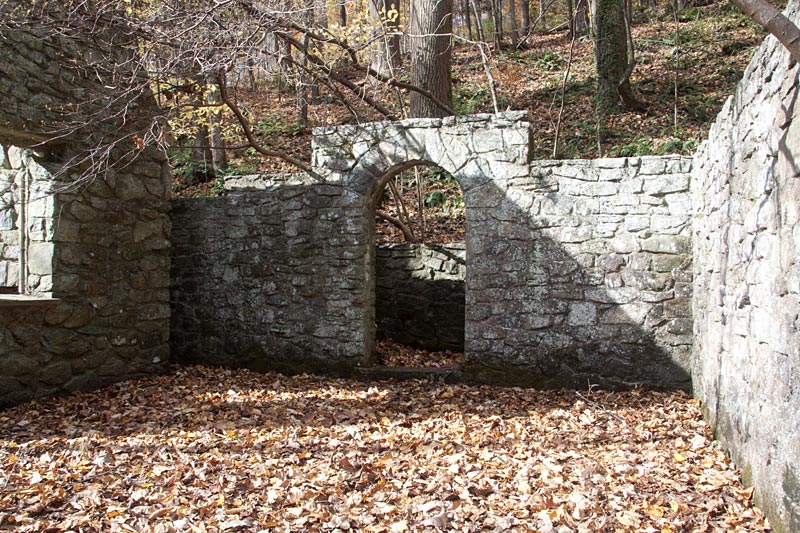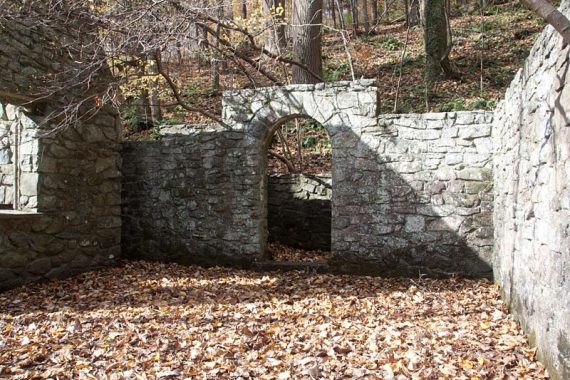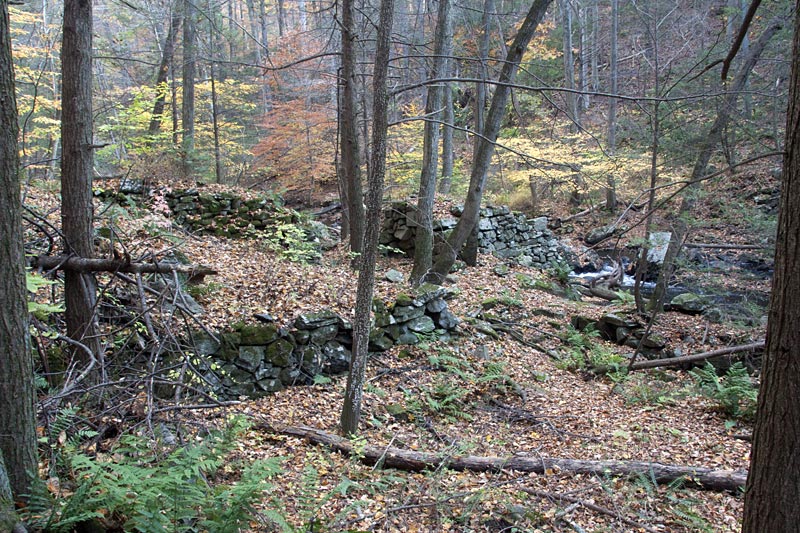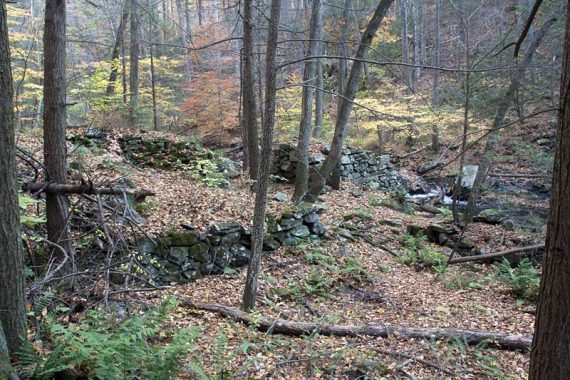 This unmarked trail proved to be worthwhile… it as very scenic, and the ruins and "grotto" were interesting. We then backtracked to the main trail, Conifer Pass, which runs along the river on the other side of Kay's ruins.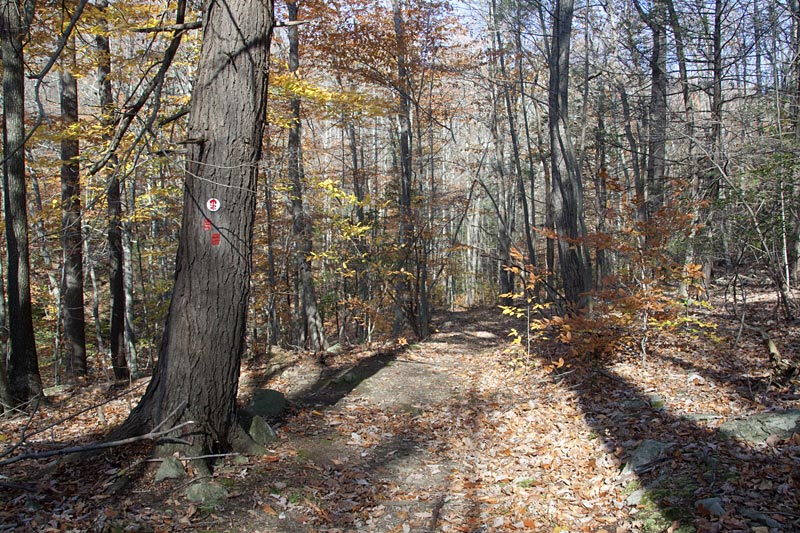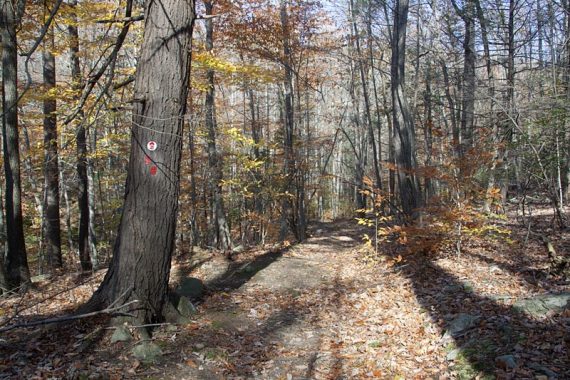 We followed that to where it met the Bamboo Brook trail, then took that back, past Kay Environmental Center, and then back to the Black River Trail.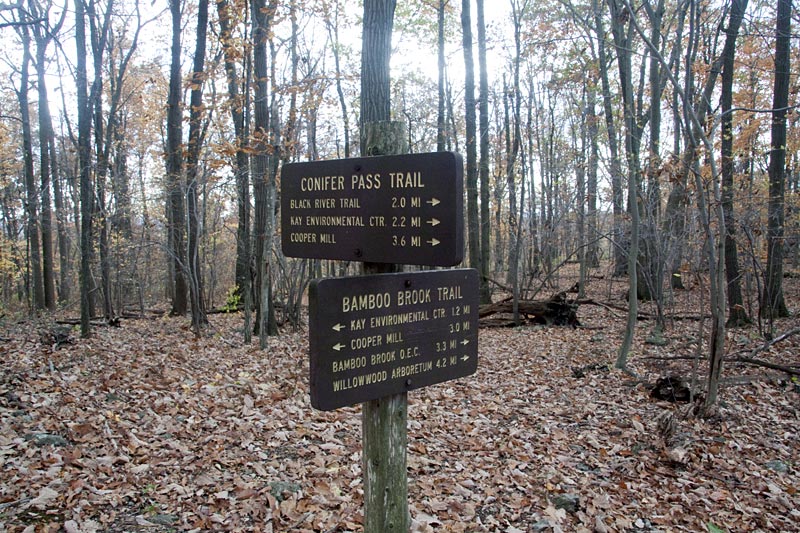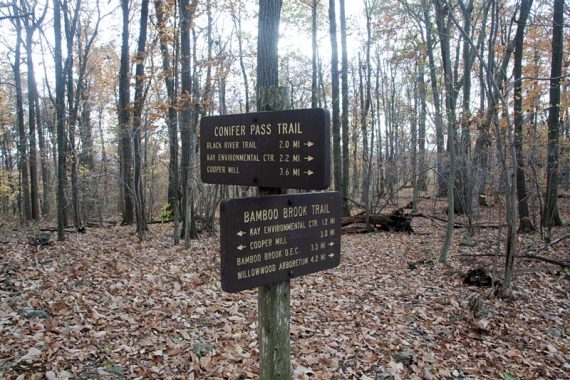 7.8 miles – easy to moderate. Pretty level along the Black River Trail, some minor elevation changes on Conifer Pass. Cross Pottersville Road twice, the 2nd time you need to walk along the shoulder for about 5-10 minutes, until you turn left into the Kay Center drive.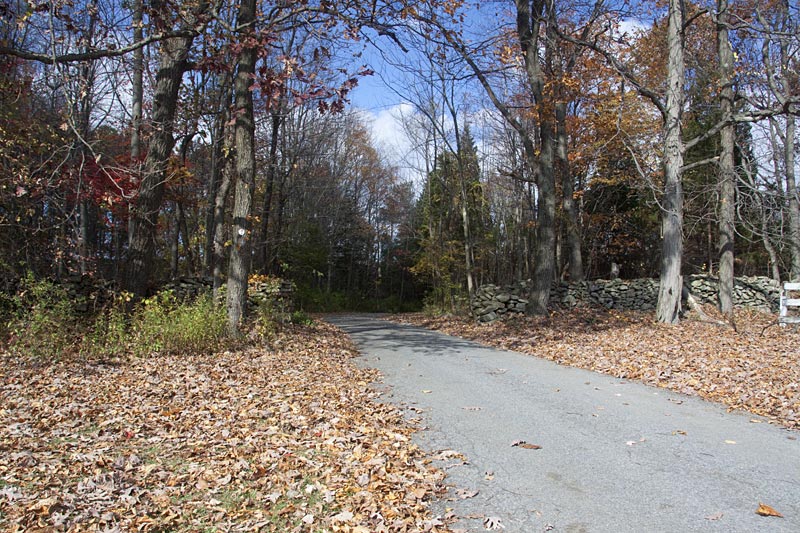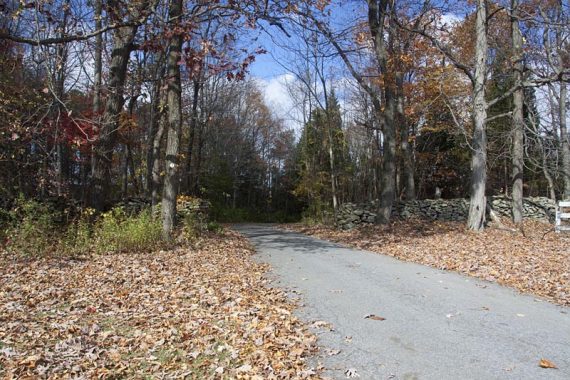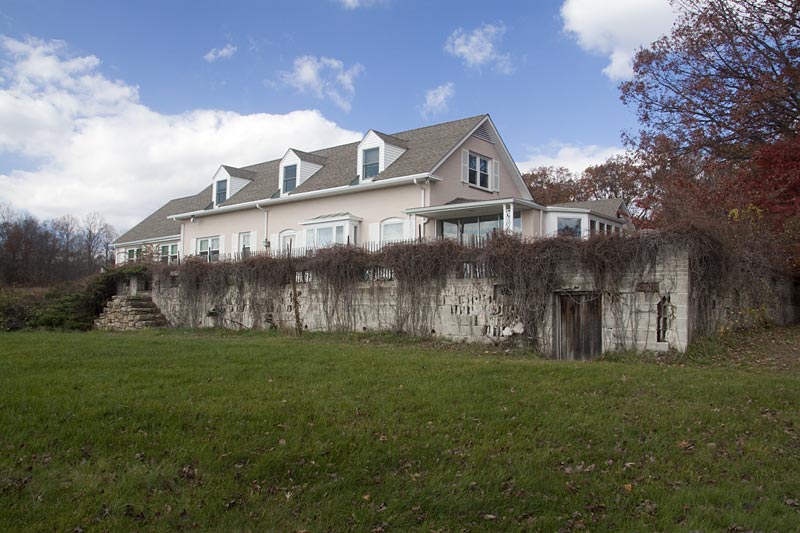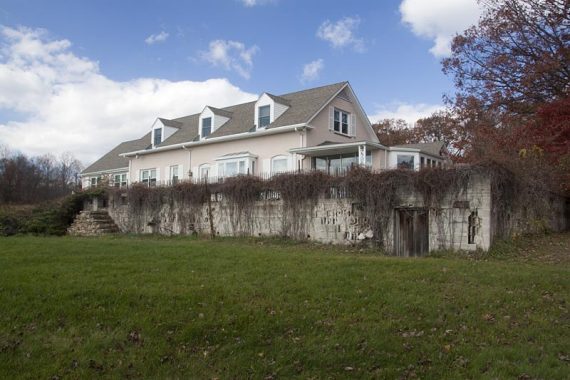 ROUTE from Cooper Grist Mill parking on Route 513: BLUE (Black River Trail) – Unmarked to Ruins – Backtrack – RED (Conifer Pass) – BLUE (Bamboo Brook) – [Kay Center] – BLUE (Black River).
Note: the unmarked trail area to the ruins is a little confusing, and not entirely clear on the park map, the Hiking New Jersey book has a map diagram which is a little easier to follow.