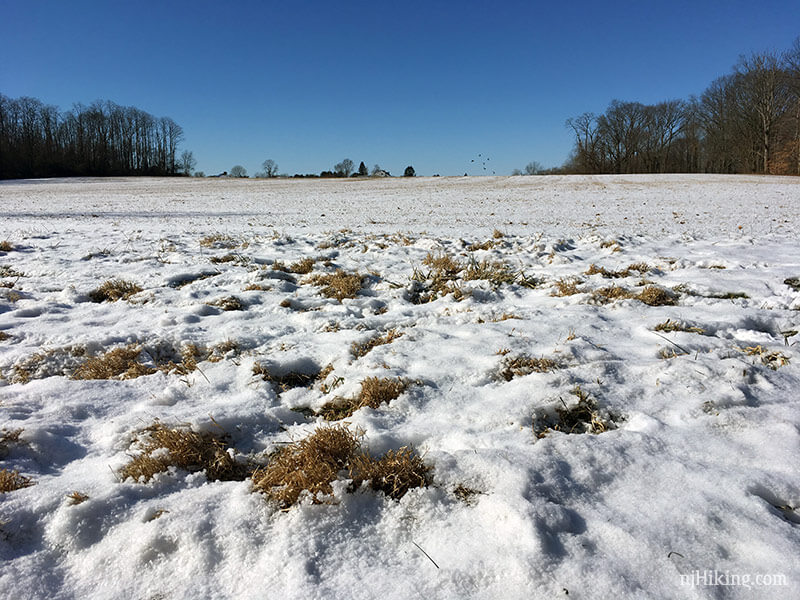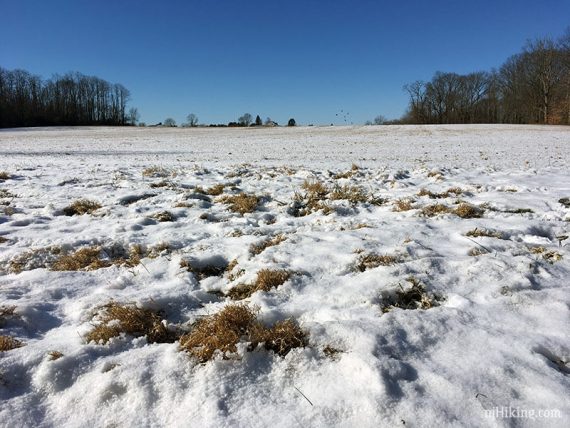 For detailed hike directions, maps, GPX, and photos, visit our "Clayton Park" page.
All is quiet on New Year's Day, a world in white gets underway…
A few inches of snow, frigid temps in the teens, and dire wind chill warnings couldn't keep us from kicking off the new year with a hike – but we did choose a shorter hike than usual. The parking lot was empty when we arrived and we had the park to ourselves.
We layered up, pulled our Buffs over our faces, and enjoyed the bright winter sunshine. By the pond we watched wave after wave of geese do the same banking maneuver before landing in the field.
And of course we stopped for a steaming hot caramel macchiato – with an extra shot – on the way home.