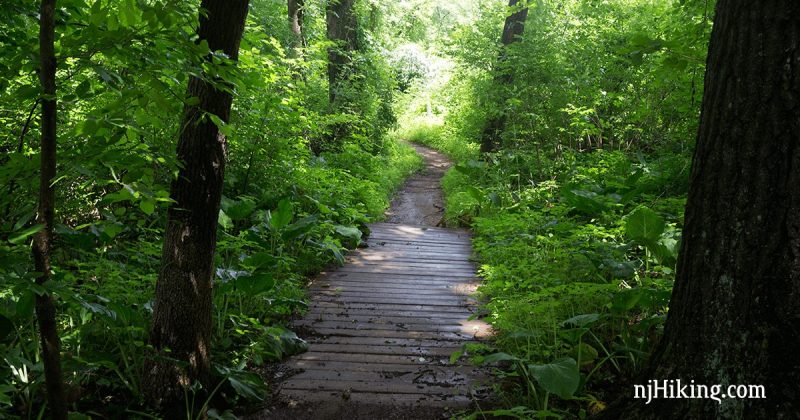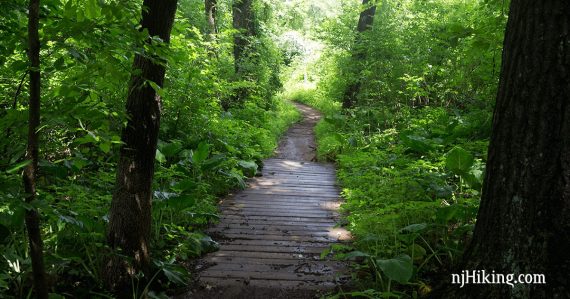 Hike over rolling forested hills and along Doctor's Creek in a small park surrounded by Jersey farmlands.
4.4 miles. Hilly, packed dirt, roots but not a lot of rocks.
Shorter: Glen loop: 0.7, Bridges loop: 1.8, other loops from combining trails.
Longer, 5.8: Add the Clayton Fields Trail.
Hike Info:
Our two cents:
Worthwhile for a moderate or short hike in a pretty, farm-filled area of central Jersey.
This park was recommended to us multiple times but we kept avoiding it as it's known more for biking. It's not been an issue, we'll briefly see a bike or two, but your results may vary.
Since we last hiked here, the Clayton Fields Trail has been added to the map. Use this to extend the route.
Updated: 7/2021 – Page refreshed; not re-hiked. 1/2019 – Re-hiked. 6/2018 – Minor tweaks. 1/2018: Linked to newer map file; updated GPX, added Interactive Map.
---
Map:
Print it online or there were some in the trail kiosk. There are signposts at trail intersections instead of color-coded blazes.
While this isn't a large park, the network of trails can get confusing and it's easy to lose track of where you are on the trail map.
---
"Clayton Park parking lot". 161 Emley's Hill Rd, Cream Ridge, NJ 08514. Large dirt lot.
Restrooms:
Portable toilet in the parking lot.
---
Hike Directions:
We traveled the perimeter of the park and stitched multiple trails together to create the longest route we could. It's easier to show than explain the route step-by-step: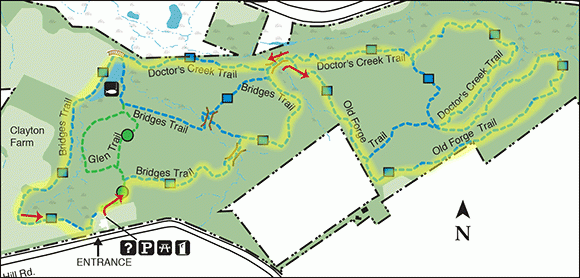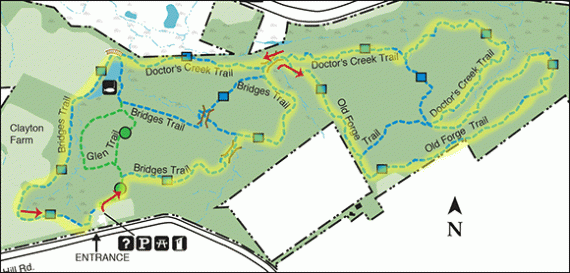 Starting from the trail head kiosk, we just kept turning or veering RIGHT at intersections:
Glen Trail
Bridges Trail
Over two wooden bridges
Old Forge Trail
Doctors Creek Trail
Over a bridge again
Doctors Creek Trail
Over a bridge/boardwalk to a field near a pond
Bridges Trail past a field edge to the other end of the parking lot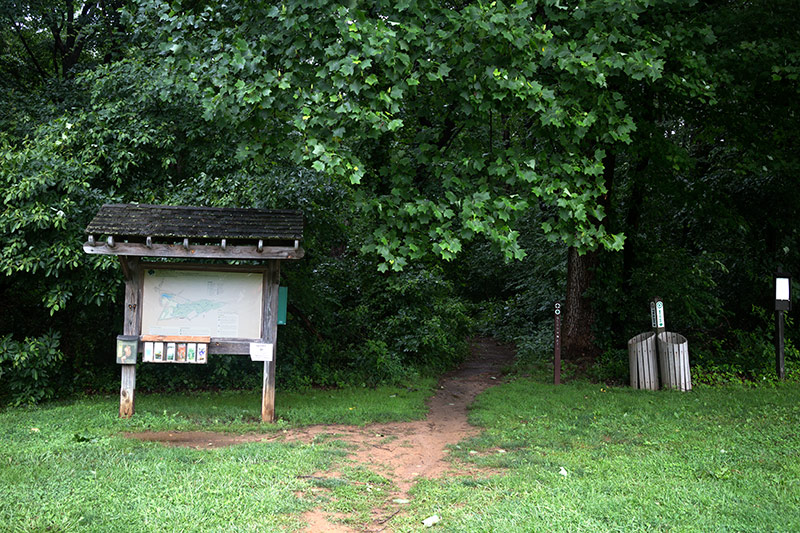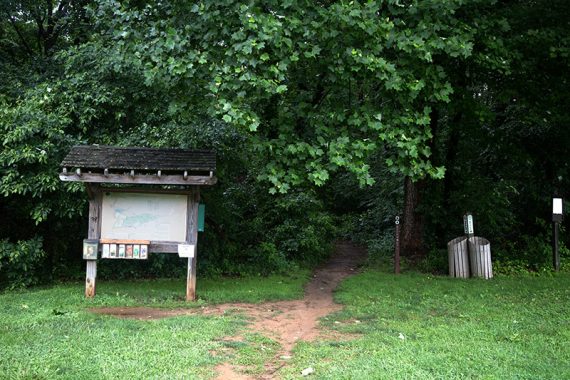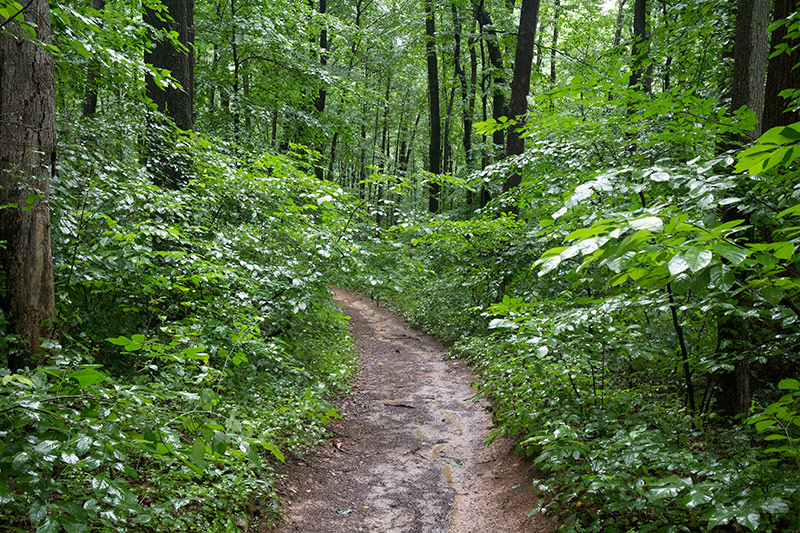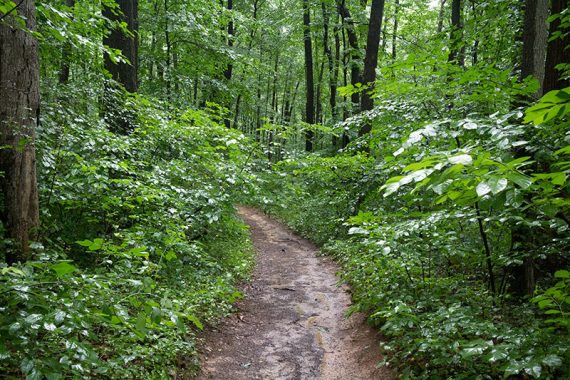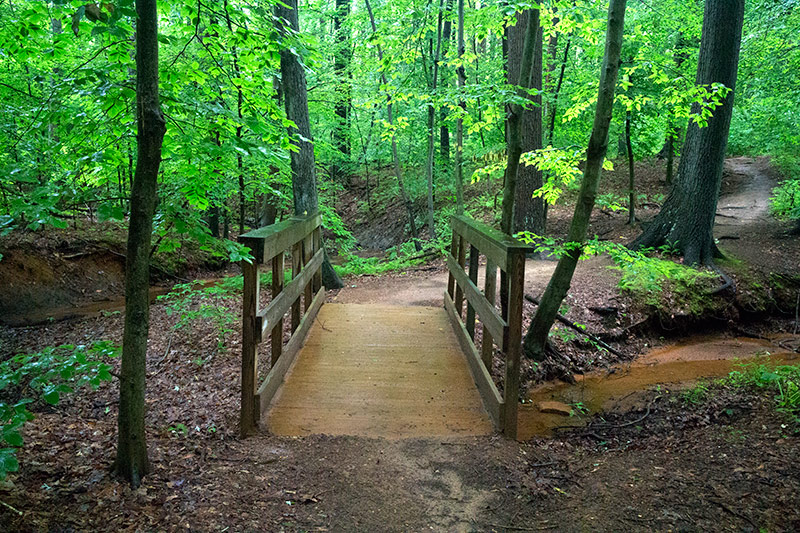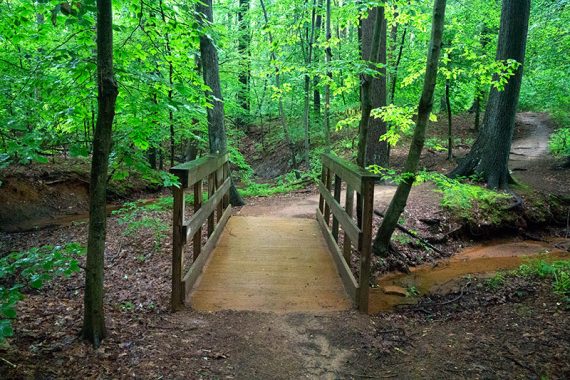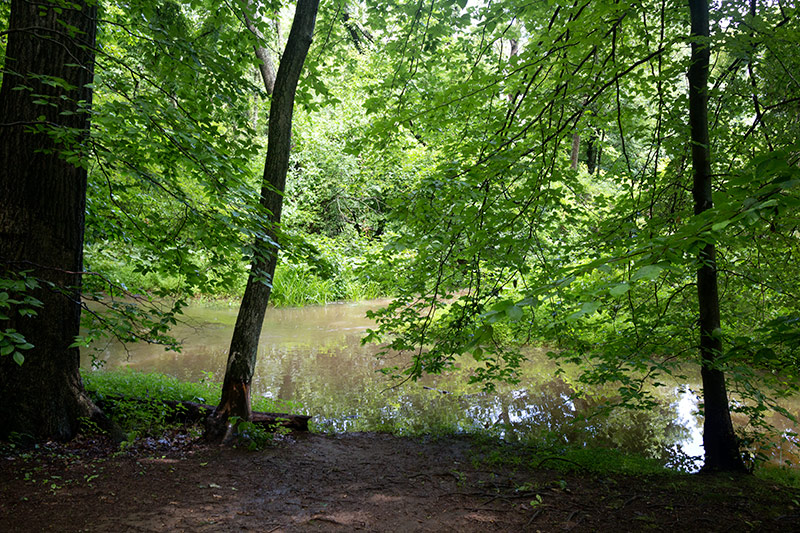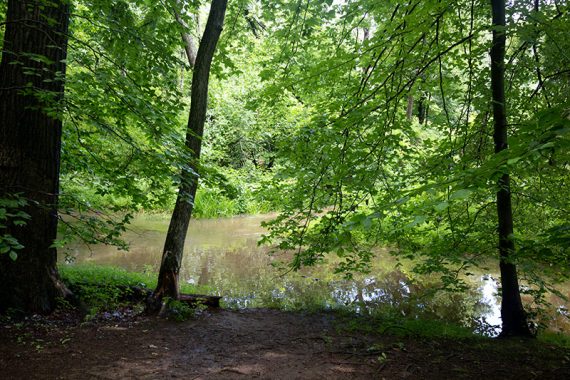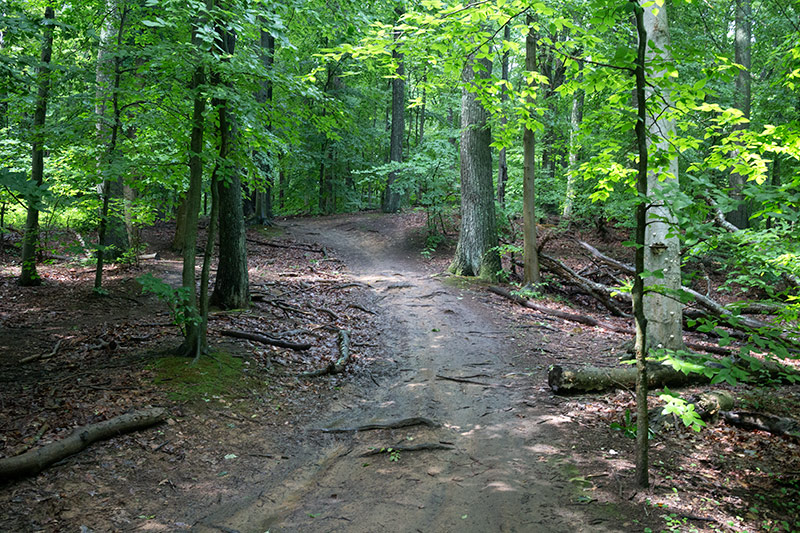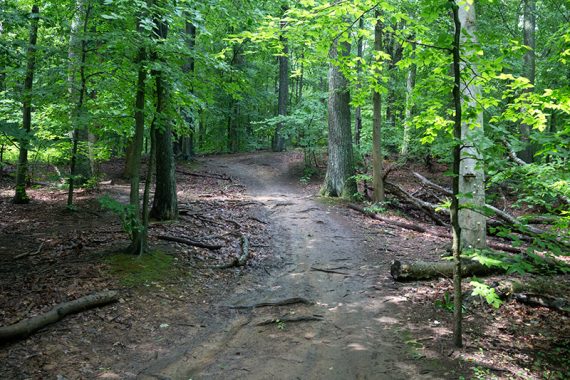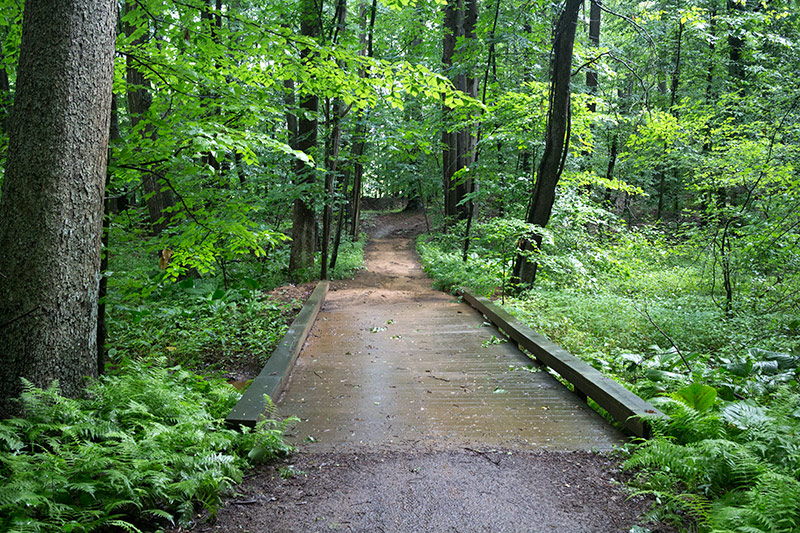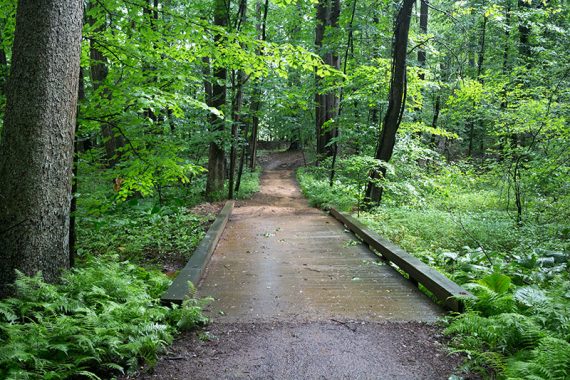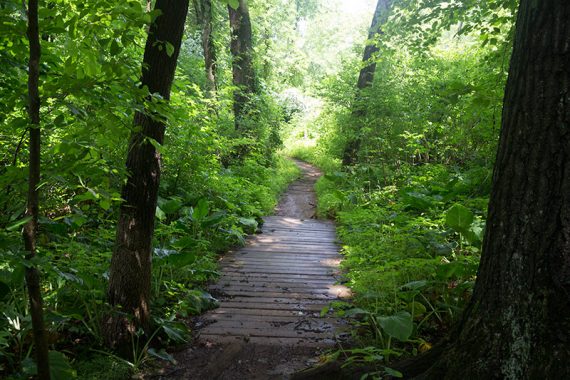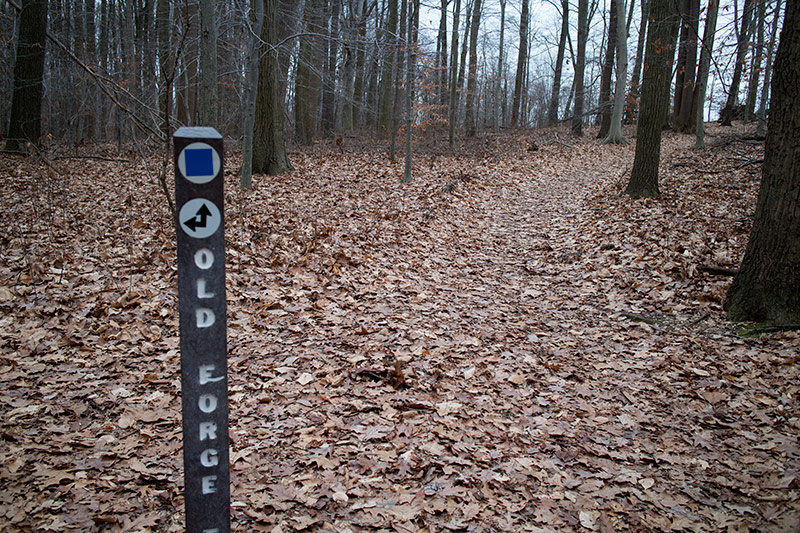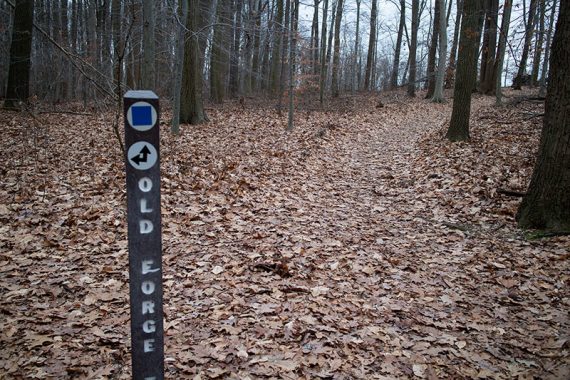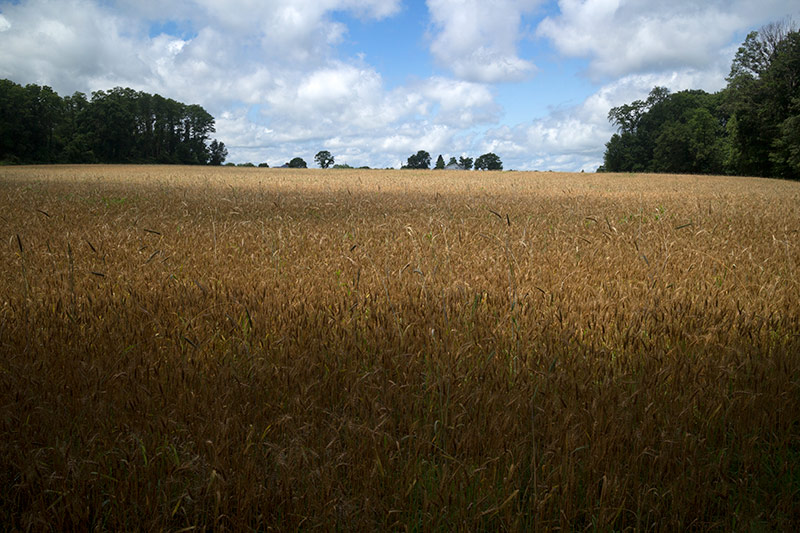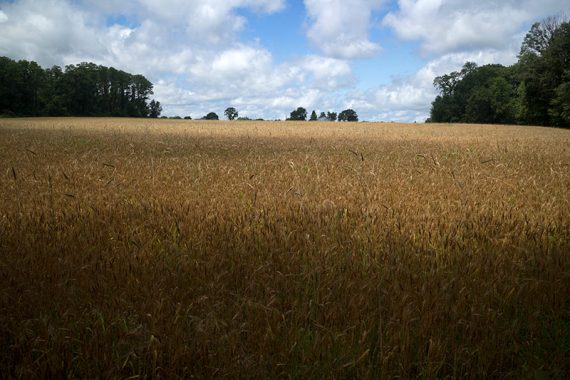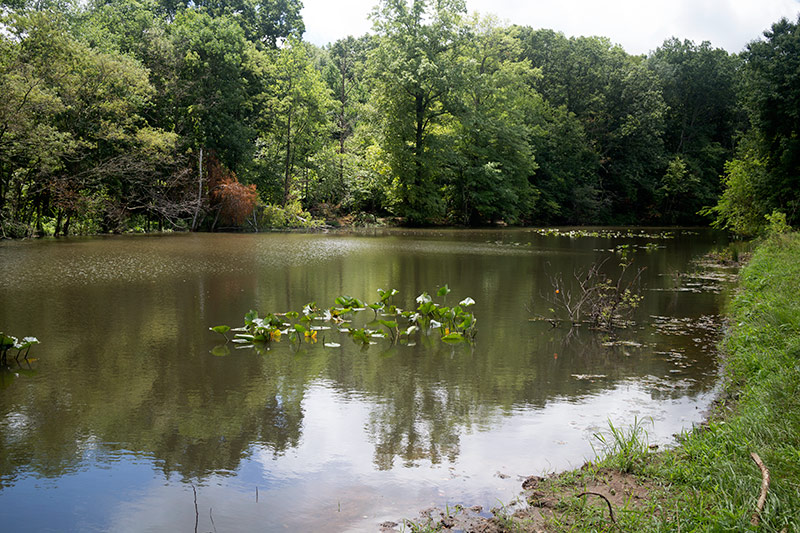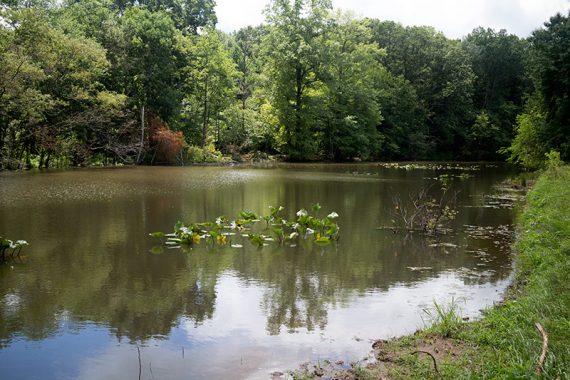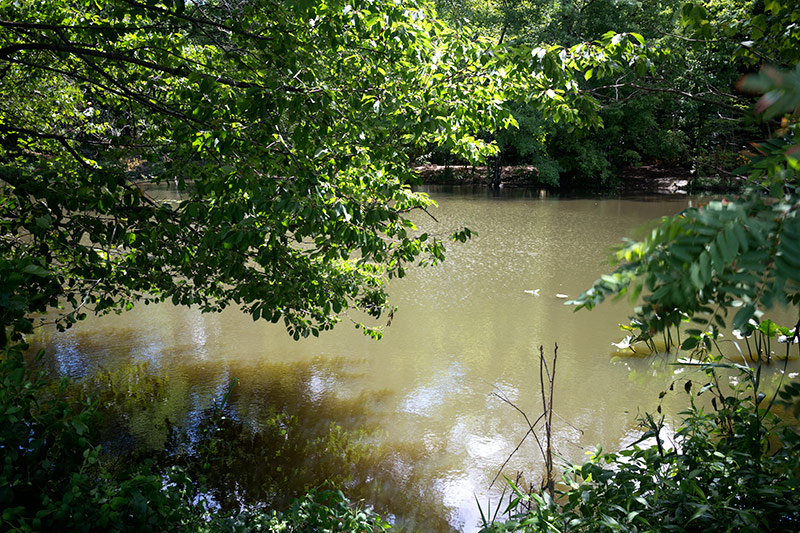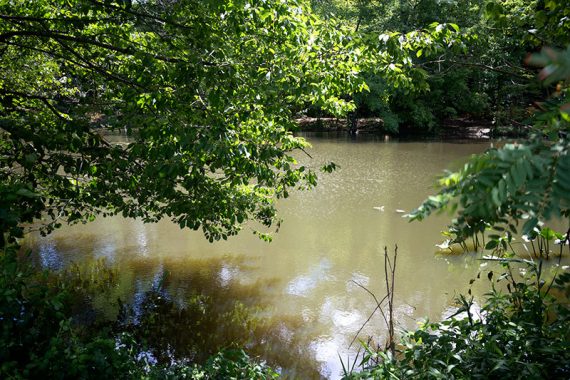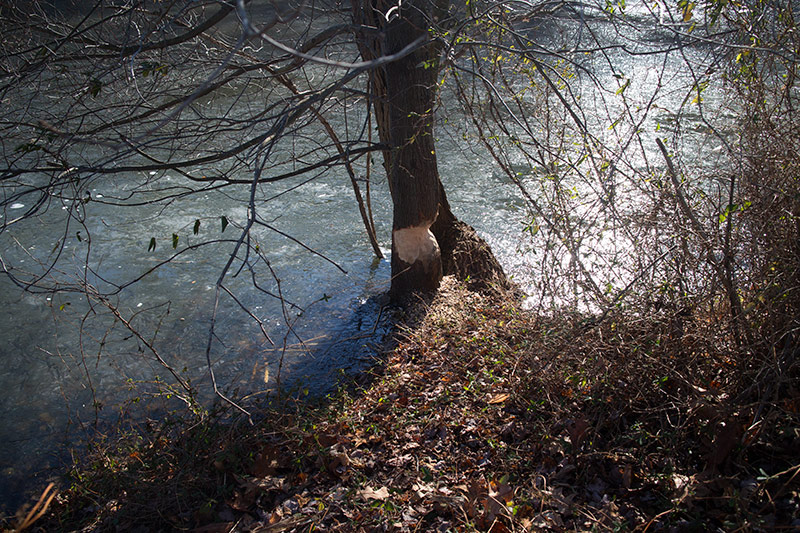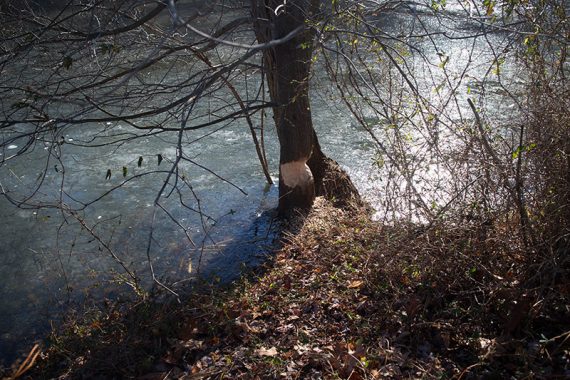 —
Hiked: 1/27/19.
Hiked: 1/1/18. ~1-2″ Snow. Trail Blog: "Clayton Park on New Year's Day 2018"
Hiked: 6/28/15.
Hiked: 1/01/15.
Hiked: 12/14/14.