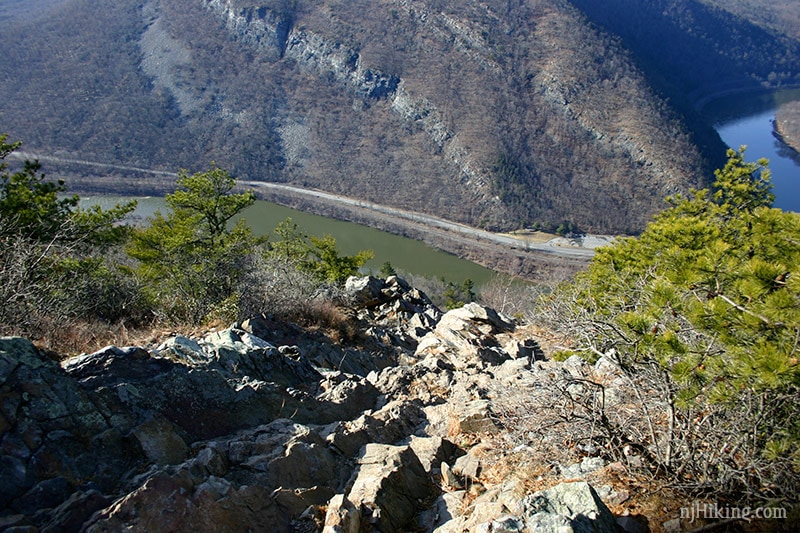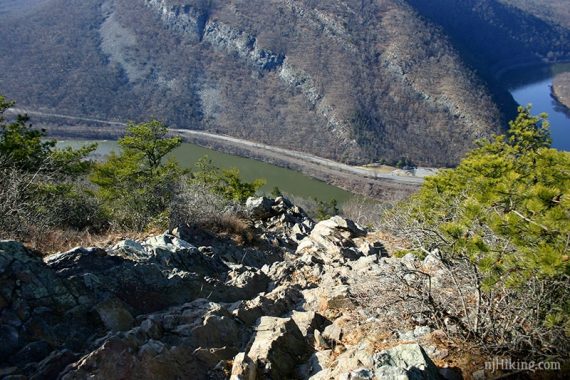 Hiking up Mount Tammany and then to Sunfish Pond.
RED to BLUE to FIRE ROAD; left onto TURQUOISE, LEFT onto SUNFISH FIRE ROAD, return via GREEN (Dunnfield Creek)
Complete hike details on our main Mt. Tammany and Sunfish Pond page.
10.5 or 11 miles. Red dot to summit steep but not bad 1.2 miles, 40 minutes.
Crisp sunny winter day at 11:30 am and summit viewpoint was empty for 20 min. – nice.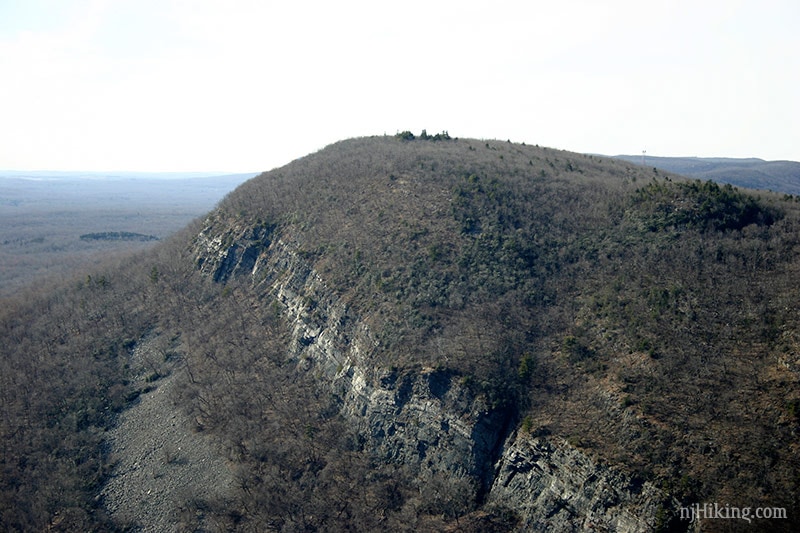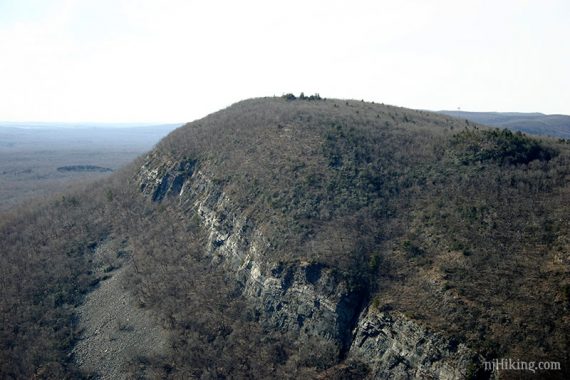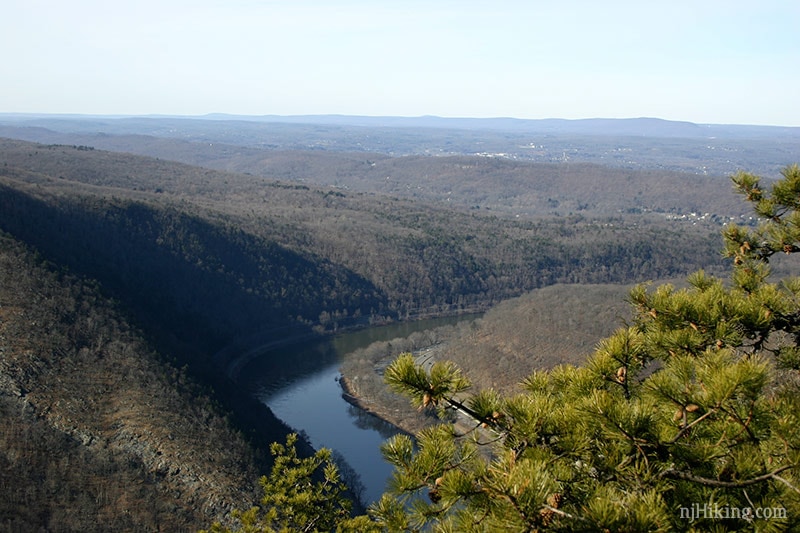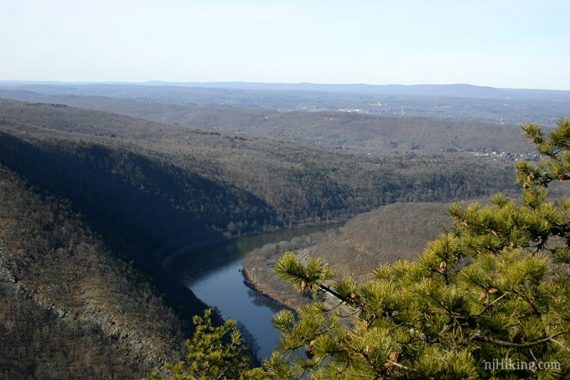 Spotted a small plane flying past Mt. Minsi: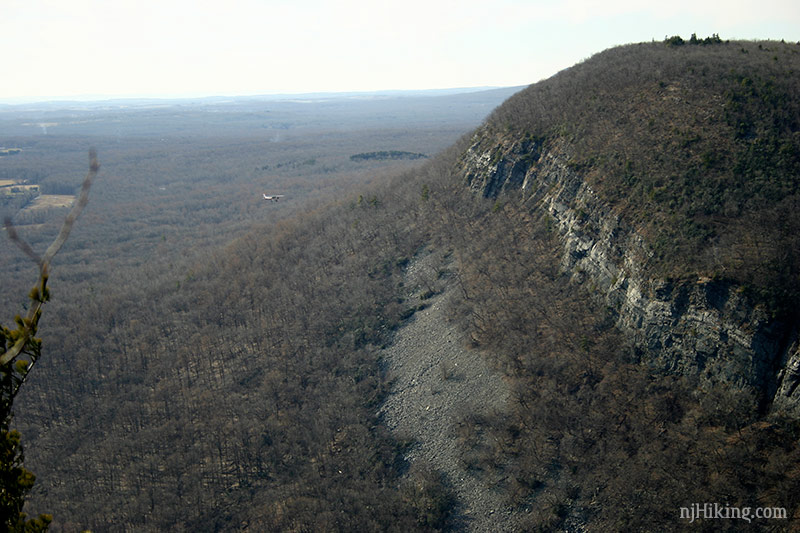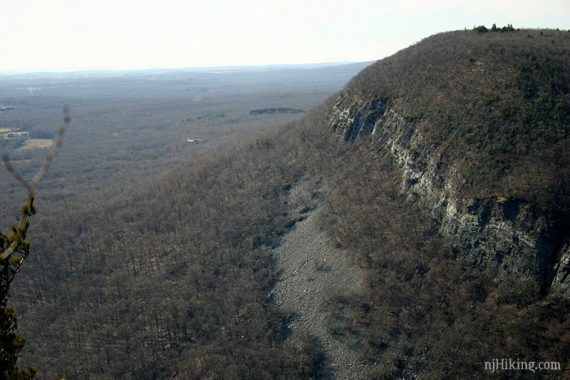 Fire road level and easy, passes a heliport then left down TURQ, passes the trickle of Dunnfield Creek, then back up a little to fire road near Sunfish.
Follow that south, (past TURQ continuation on right) to sit at Sunfish (which was frozen a bit). Park relatively empty – not sure how popular the fire road is.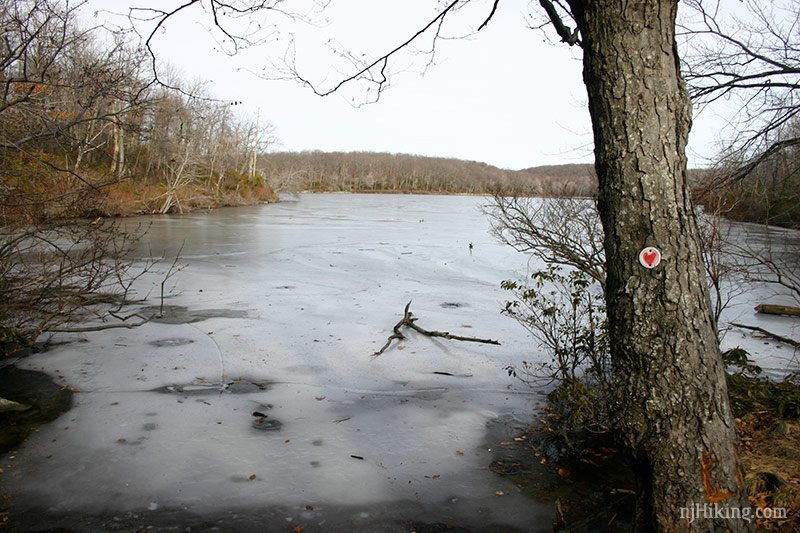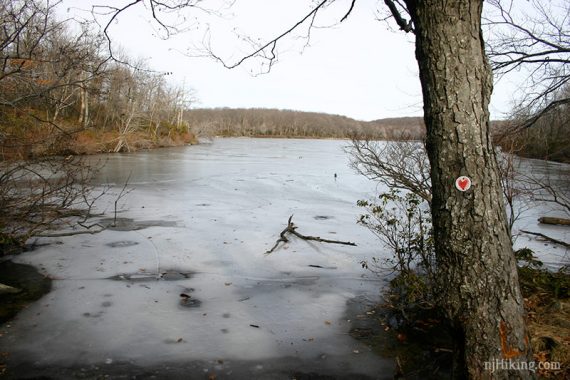 Return via Green trail. Stream VERY high, crossings difficult.
Parking lot bridge still missing, had to go thru overflow lot and around to return to car.
–7/2020 – Added photos found in archives, from before we were posting photos.