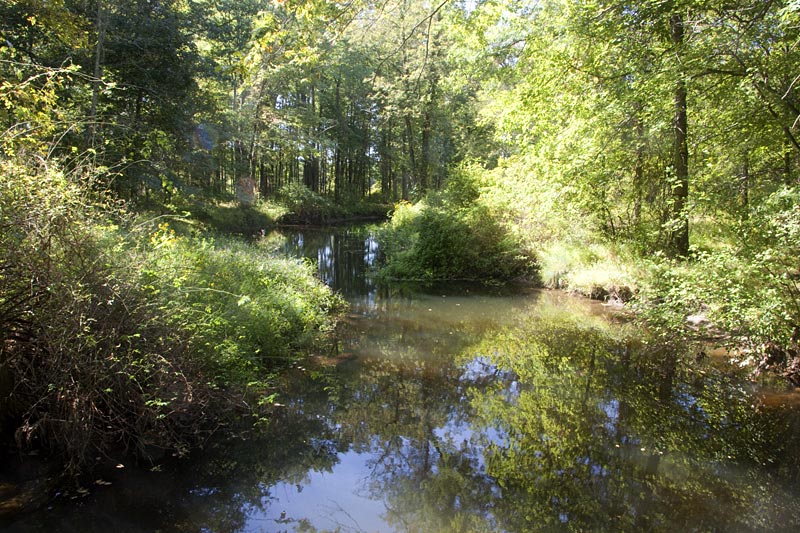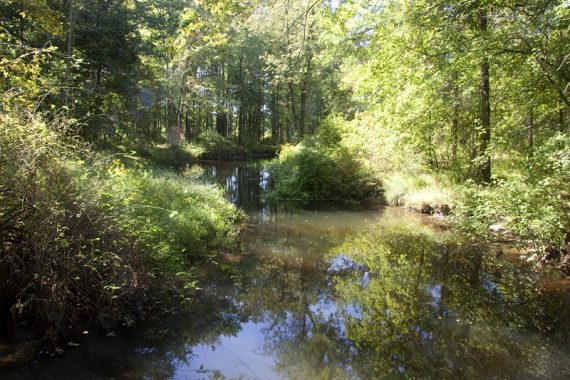 First time hiking at the Great Swamp.
Ended up doing two small hikes at Great Swamp as we had a busy weekend and only had time for a short hike preferably under an hour away.
Complete hike details, photos, and video on our main Great Swamp page.
7.25 miles total (approx., our GPS decided to drop us at end of hike #2)
1st hike: 2 miles // 2nd hike: 5.25.
Terrain is level, very easy to easy. 1st hike on boardwalks, 2nd hike had a lot of roots but no rocks.
The trails on the 2nd hike can be pretty soggy (you are in a swamp) but they were not at all the day we went (probably due to our lack of rain).
We first stopped at the Wildlife Observation Center and walked the 2 miles of boardwalks through the swamp. There are several observation blinds to check out wildlife.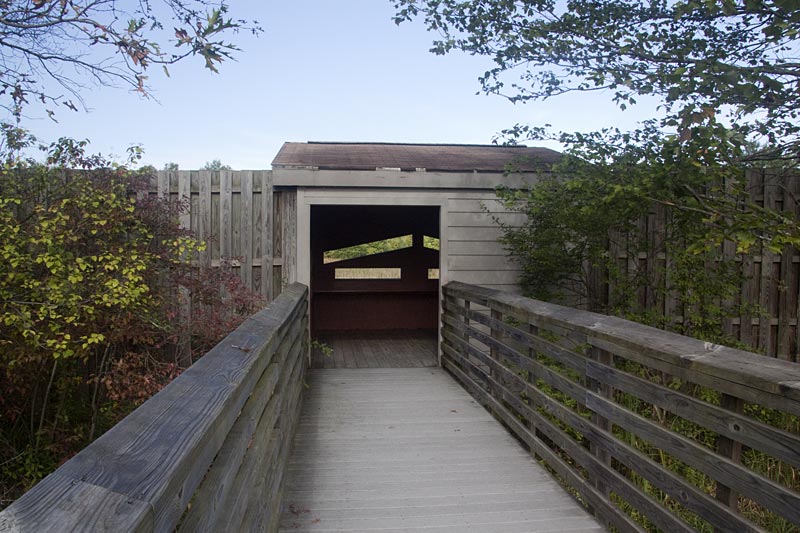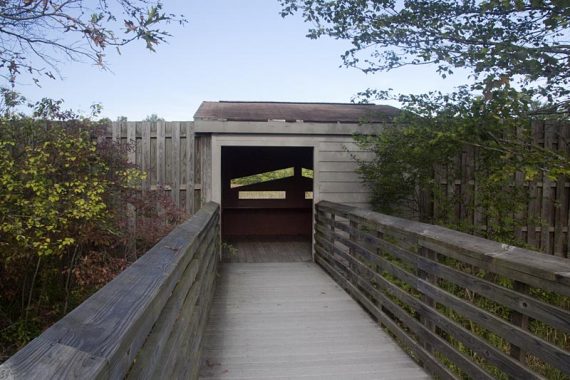 It was mostly shady and the walking very easy on boardwalks or graded cinder beds… most all was wheelchair accessible.
(note: the boardwalks are a mix of that new plastic recycled board, and older wood that can be slightly slippery when wet)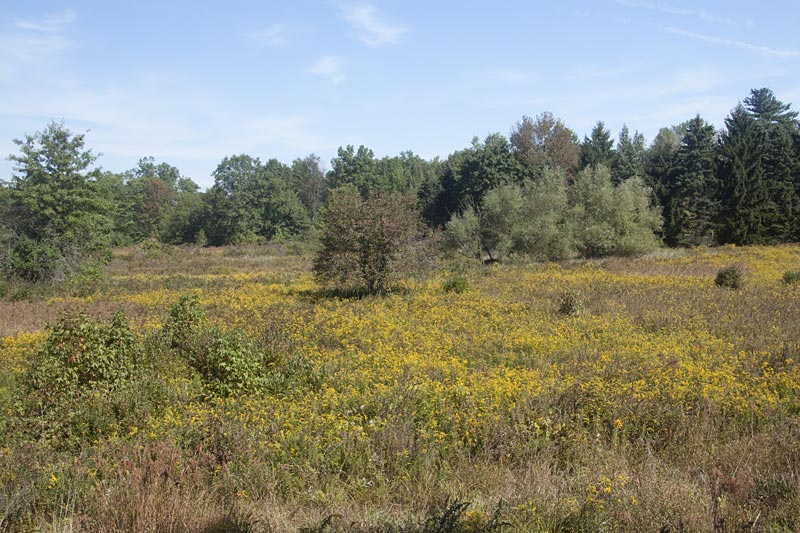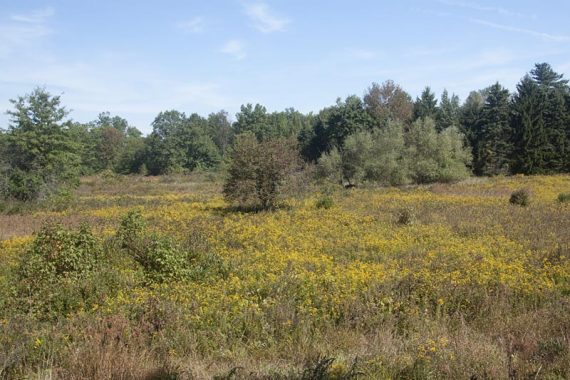 There is a kiosk here with a printed map, and an info center with brochures, as well as bathrooms.
We then drove a few minutes down Long Hill Road to the Blue Trail's small lot. There is a kiosk here but no paper maps, and no porta-john.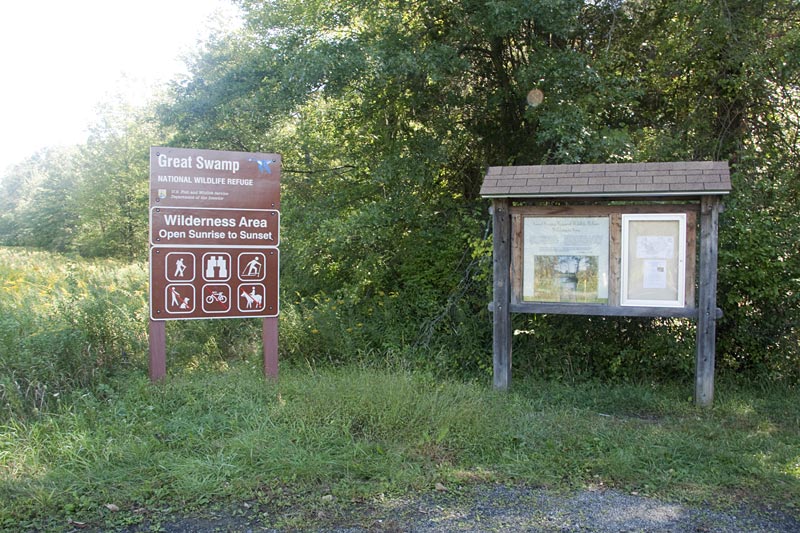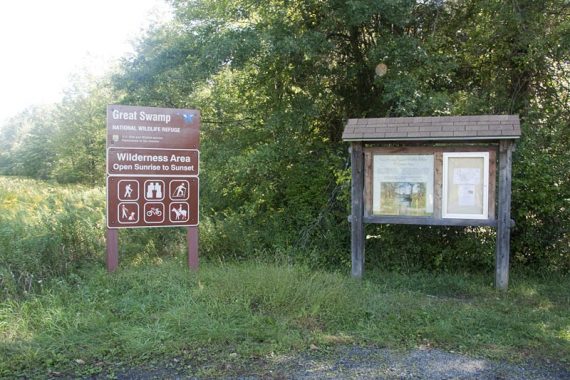 We intended to follow the route in Hiking New Jersey so we'd printed out the map detail from the book.
The book had it as a 3.5 mile loop, but it was more like 5.25 miles.
Not a big deal for us, but for a beginning hiker that might have been a bit of a surprise.
Also, the book's map was off – unless we're mistaken – a section was missing and the bridge in the wrong place.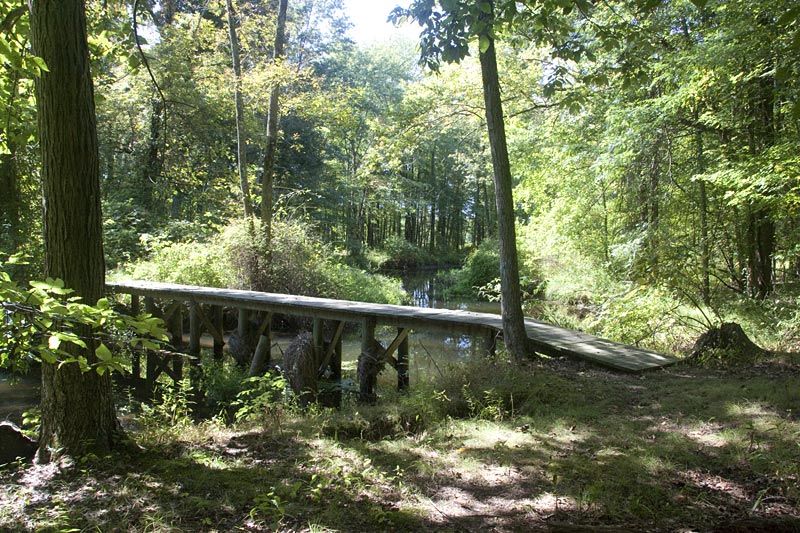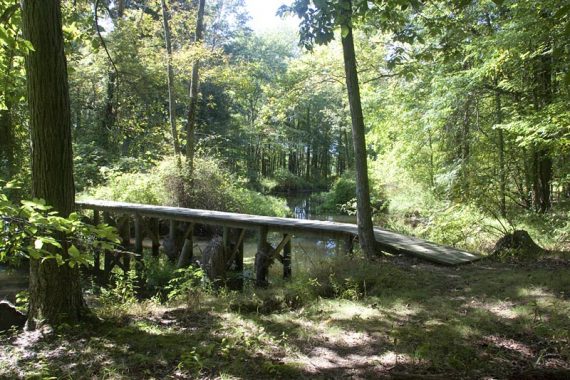 Overall: The hikes were a mixed bag for us; the 1st hike with boardwalks was pretty, probably good for kids, but not really "hiking".
Blue Trail – a lot of it was just easy, level, hiking through not-that-scenic forest but then you'd come on an interesting or really lush area.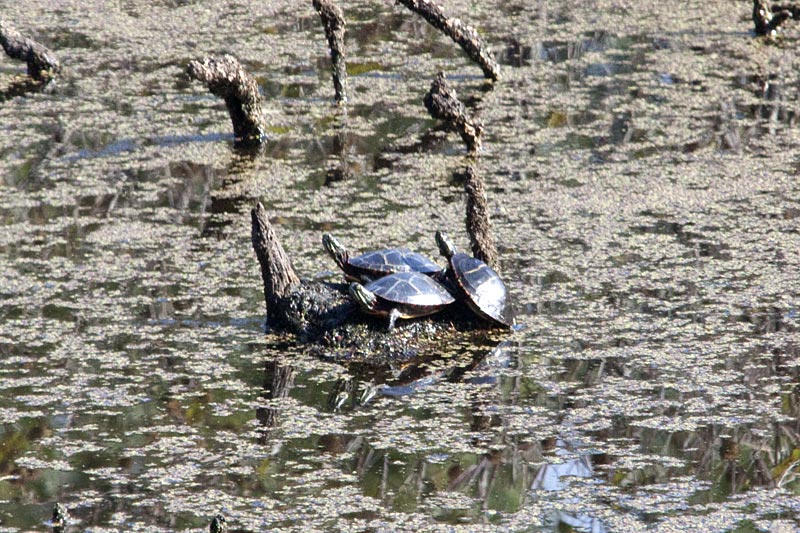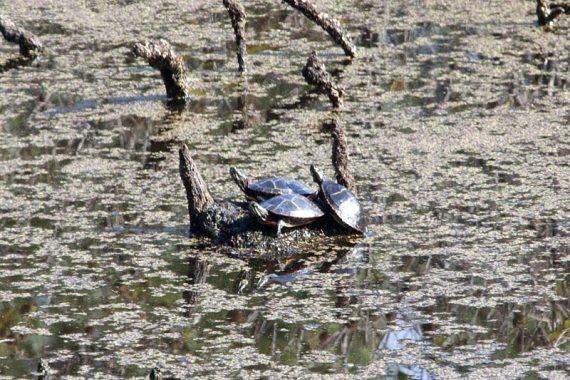 Wildlife spotted: Lots of turtles, and a bunch of tiny frogs (cricket sized), brown toads, and one garter snake.
Both times as we approached the bridge on the Blue trail, the 7 or 8 turtles piled on a big rock all dove into the water at once… quite comical.