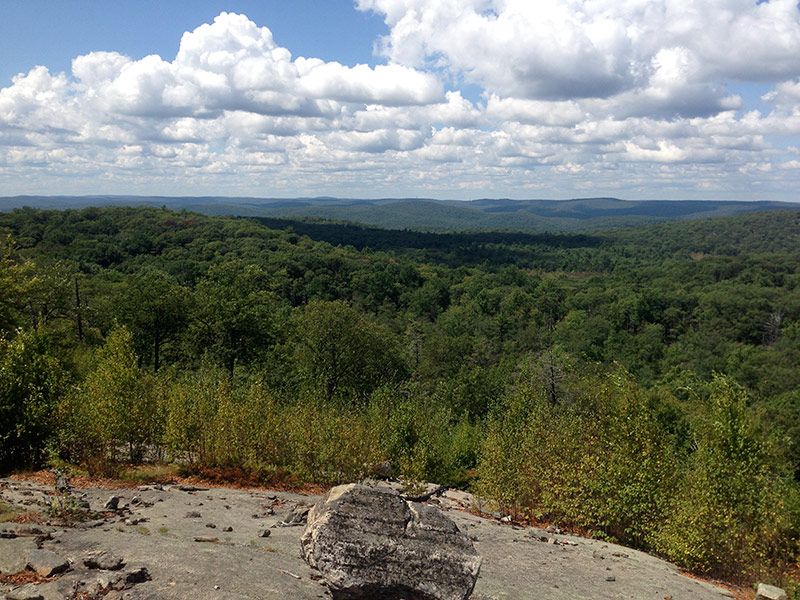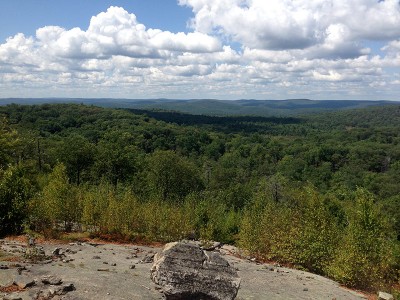 Plenty of views and a few old mines on a hike up Black Rock and Hogencamp Mountain in Harriman State Park, NY.
Late August is usually hot so we'd planned a bike ride, but when the forecast showed hiking weather we quickly switched gears and opted for a hike.
To keep it simple I picked out an area in Harriman that we hadn't been to in awhile and chose a hike in Take a Hike New York City.
Riiiiight. Like I can keep anything simple.
I decided if we reversed the route in the book we would have more options to extend the hike (which we, of course, did). So our route ended up being something different – but nice nonetheless.
From the parking area on Rt 106 we headed uphill on Ramapo-Dundenburg (R-D) to Black Rock for several viewpoints before turning onto Dunning for awhile.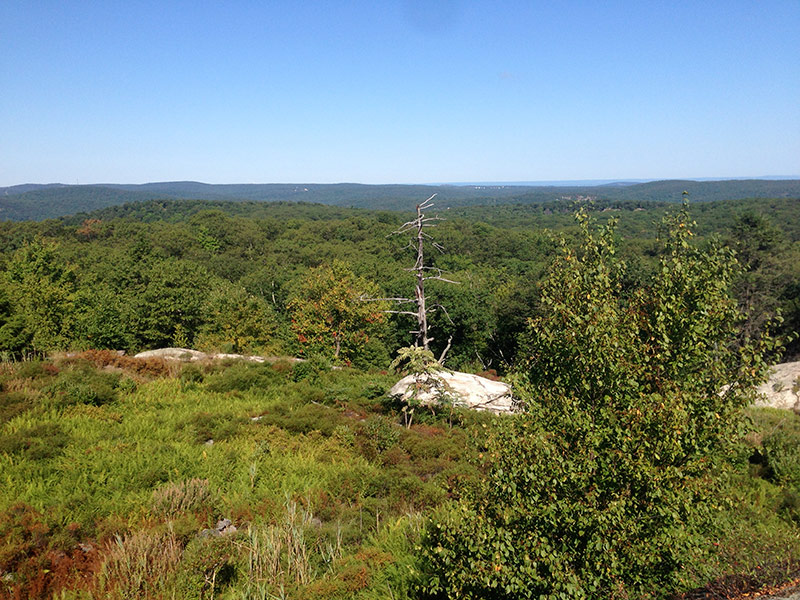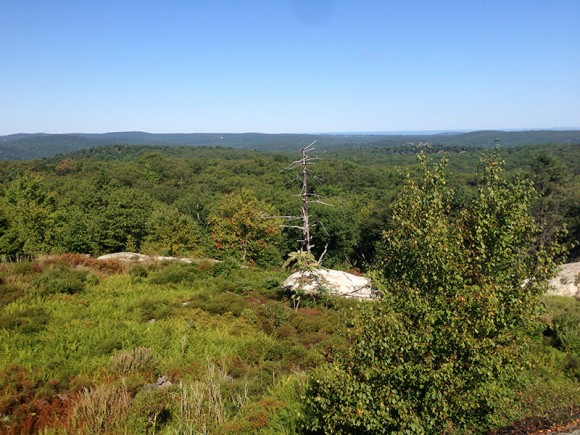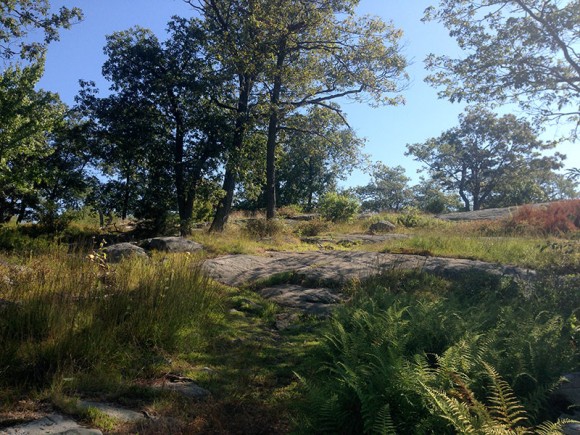 The little mine symbols on trail maps always seem so enticing but in reality they usually are holes in the ground, often filled with murky water, like this part of Hogencamp Mine.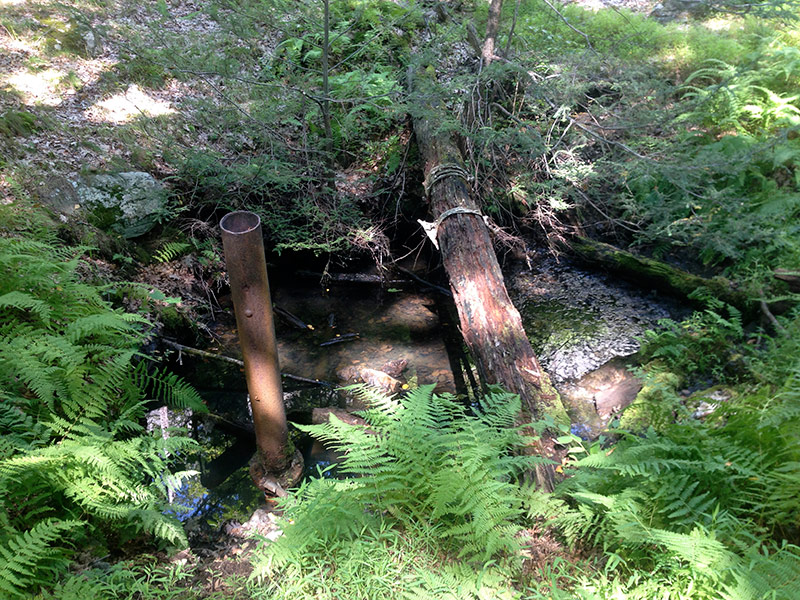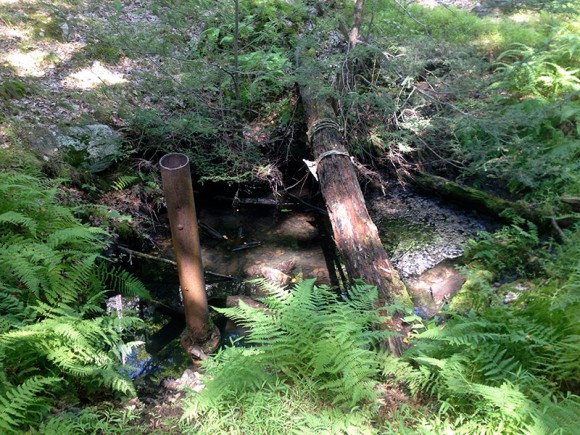 We veered from the book's route to check out Pine Swamp, and then wandered past the intersection of A-SB and Dunning to check out a pool of water between two sheer rock faces. Later I looked this up and found that is part of the Pine Swamp Mine. I also realized that we missed an unmarked trail that leads to a much larger area of this mine cut that can be entered, which is pretty nifty. Rats. That's what I get for winging a route together without research. Next time.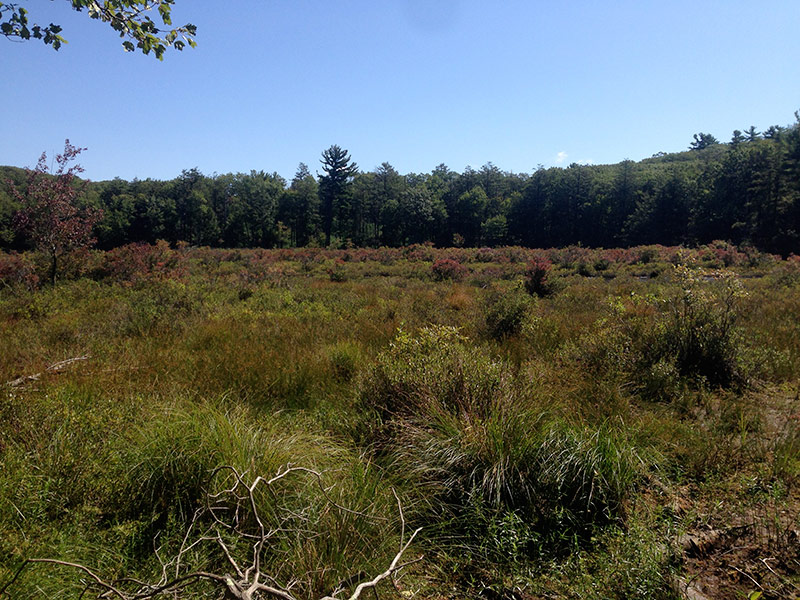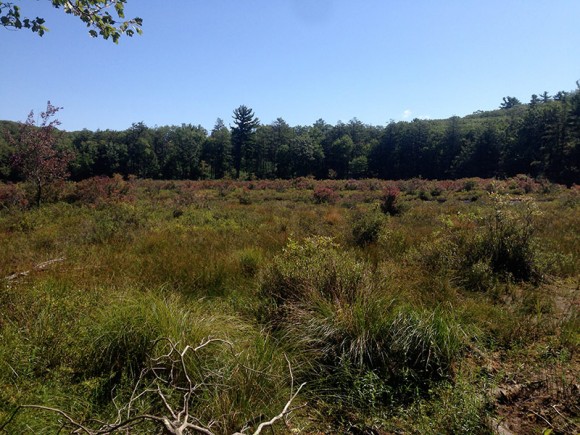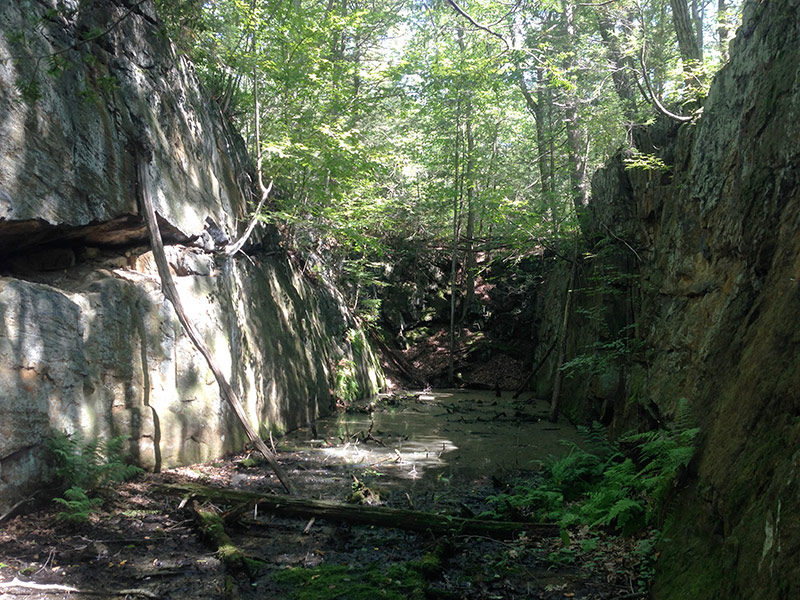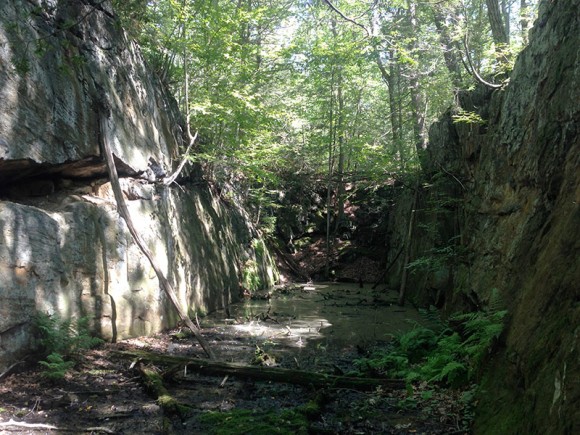 At "Times Square" we decided to take R-D up Hogencamp Mountain because, at least according to our years of GPS data, we'd never done that. We took a break on Lichen while enjoying some nice views. It was a beautiful day but did end up getting hotter than we expected.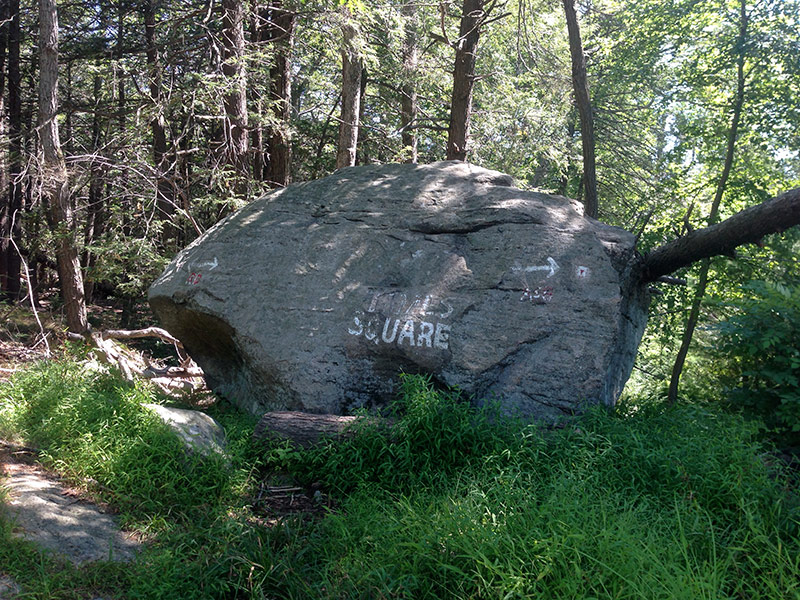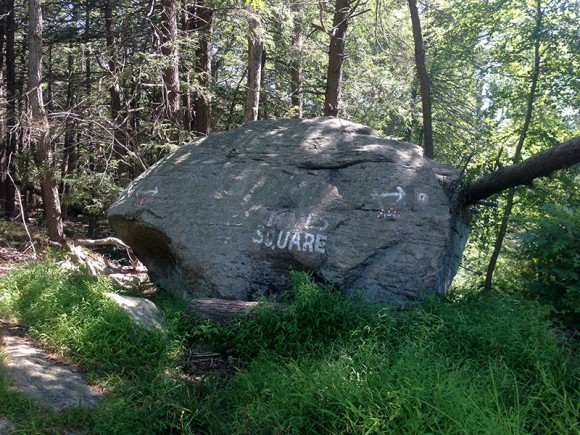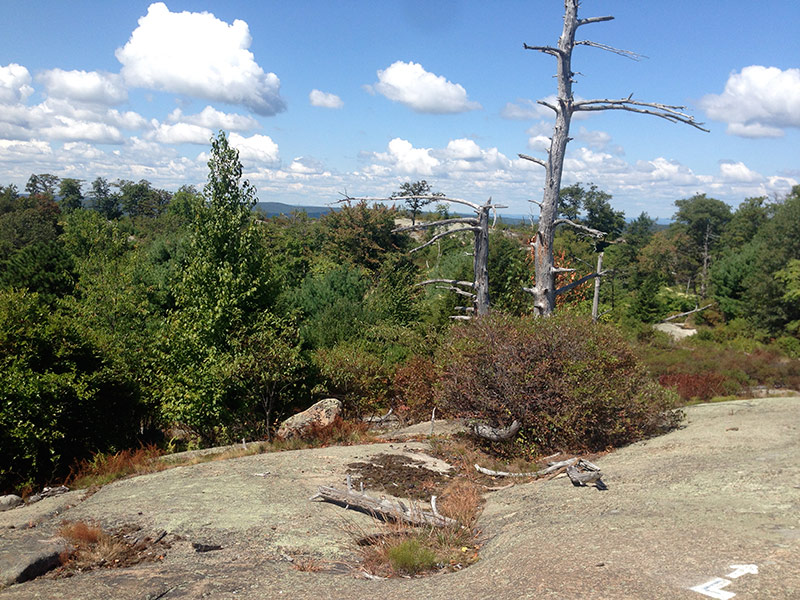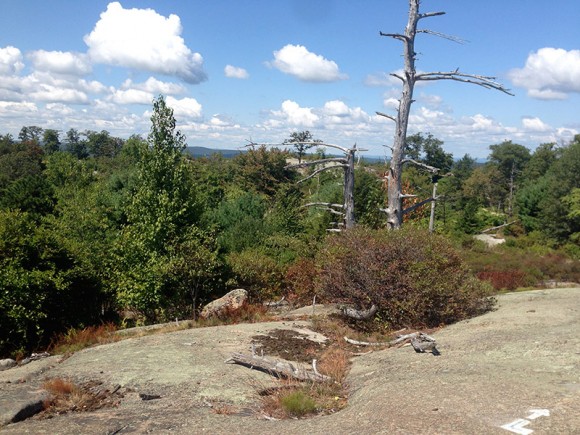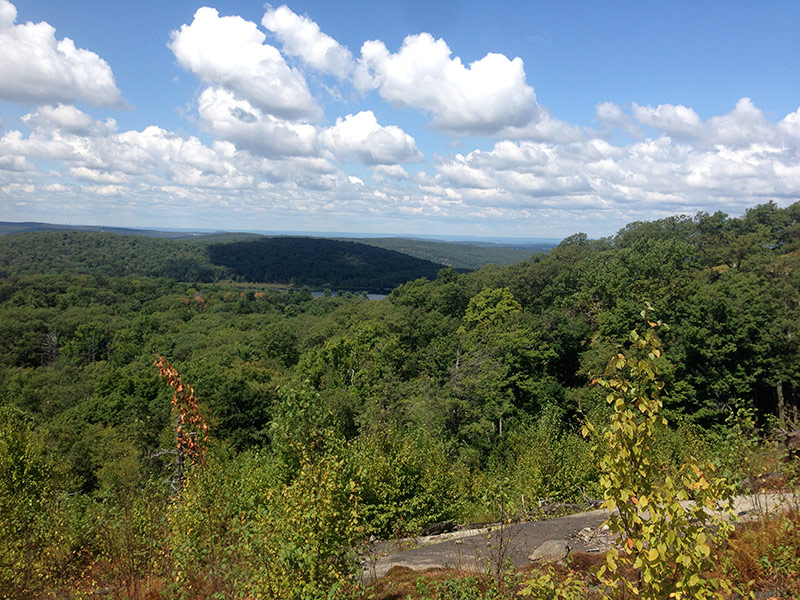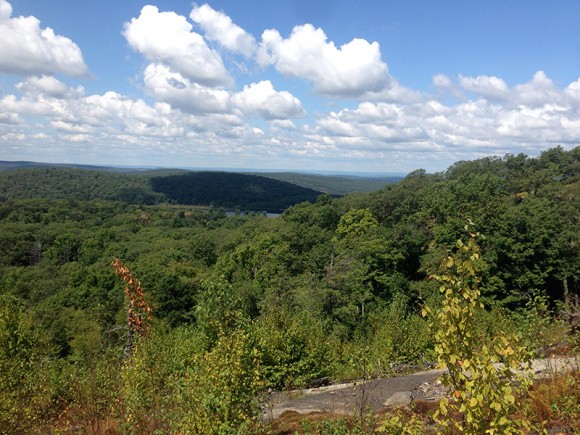 We took the mostly level and shady (and deserted… everyone was on the trails with views) White Bar back and picked up Nurian to get back to R-D and the parking area again.
Book/Map: A perfectly nice 7.1 mile loop that is similar to this is in Take a Hike New York City, or you can follow our somewhat wonky and slightly longer route. Either way, make sure to have Harriman-Bear Mountain Trails in order to negotiate the complex network of trails in Harriman.
Route: Ramapo-Dundenburg (RED DOT on WHITE) – Dunning (YELLOW) – A-SB (RED TRIANGLE on WHITE) – Ramapo-Dundenburg (RED DOT on WHITE) – Lichen (BLUE L on WHITE) – A-SB (RED TRIANGLE on WHITE) – WHITE BAR (Horizontal WHITE) – Nurian (WHITE)
Miles: 8.3, moderate rocky surface; mix of level woods roads and some rocky trails with elevation gain.
Parking: N41 13.823 W74 08.391
Restrooms: Zilch. Not many good options on the approach to the trail head; Rt. 17 is a bit sparse. Oh Harriman, I really wish you'd give us gals a break and tuck just a few more facilities here and there.
Bonus: Ice cream on the way home at Take a Break on Rt 17 in Tuxedo (choc chip mint!).
—
Hiked 8/24/14