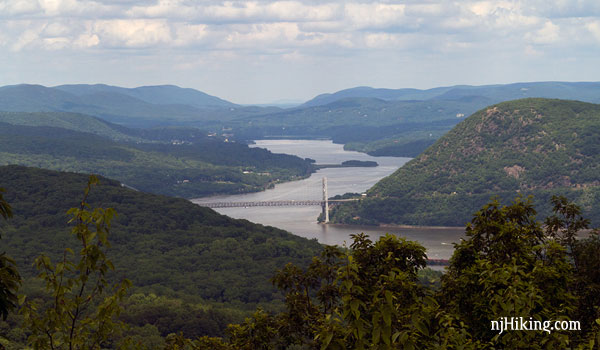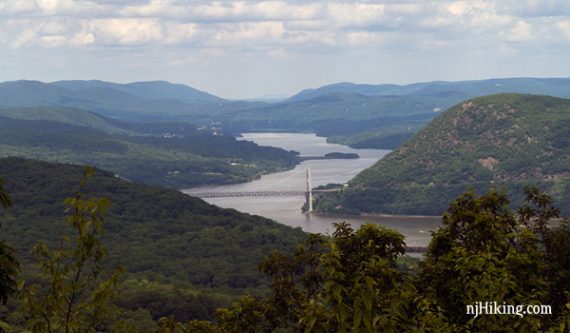 Enjoy views of Perkins Tower and the Hudson River then hike through Doodletown, the remains of a town from the 1700s.
7.6 miles – Moderate, rocky trail surface. There are plenty of hills on the first part to work your thighs, while 1777 through Doodletown is a wide, level, road with crumbling blacktop.
Shorter: Lots of trails in this area to create loops of various sizes
Hike Info:
Our two cents:
Most of the buildings in Doodletown were demolished in the 60s, so there actually isn't all that much left to see, and the path through it is not that scenic.
A stroll through Doodletown is interesting to see how quickly an area can be so overcome by nature.
In the Herbert Cemetery, the graves date back to the 1800's. Road noise is prevalent on a lot of this hike, from the Palisades Interstate Parkway and motorcycles cruisin' on Seven Lakes Drive.
Updated: 6/2020 – Page refreshed, not re-hiked. 8/2016: Description and GPX/Interactive Map updated to reflect the Appalachian Trail change in the beginning of this route. First part of this route to the Timp re-hiked 9/2015.
Map:
Get the Harriman-Bear Mountain Trails map set. This area has a complex tangle of trails and unmarked woods roads… be sure to have a map with you.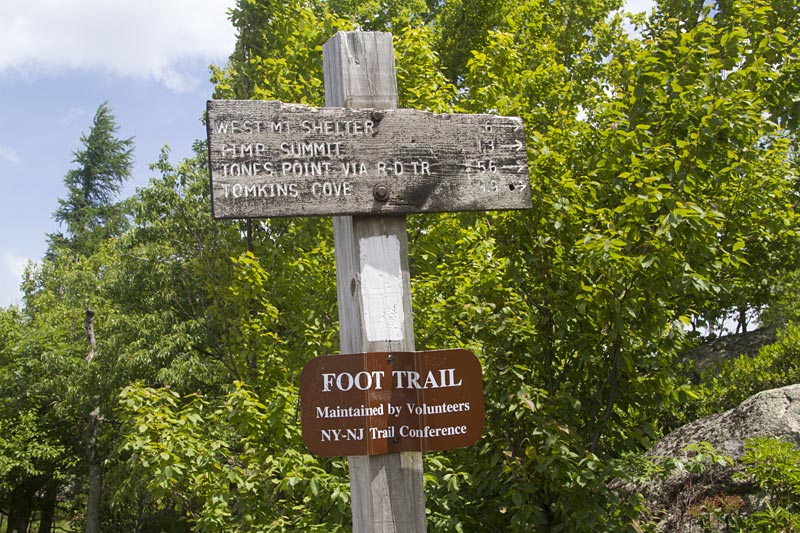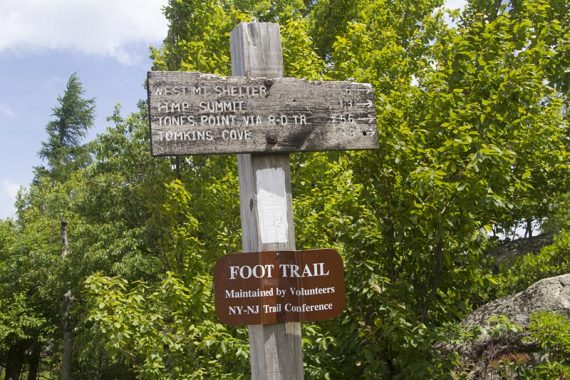 Books:
For trail descriptions and Doodletown history, photos, and a guided tour w/map check out Harriman Trails: A Guide and History. Descriptions can also be found in the New York Walk Book.
There are variations of this hike, as well as several others in the Harriman-Bear Mountain area in Circuit Hikes in Harriman, Hike of the Week, Take a Hike New York City, and 60 Hikes Within 60 Miles: New York City.
Parkway N to 287E to Palisades Interstate Parkway North. Exit 19, which is for Seven Lakes Drive, heading E.
Shortly, turn right onto a unmarked small road. There are no signs for the road or that it is a hiker lot.
Restrooms:
None at the trailhead. Before exit 19 on the Palisades Interstate Parkway there is a visitor center in the center median, that is accessible from the left lane (also accessible heading southbound). Hours posted were 8am-5pm, as of 9/2015.
Hike Directions:
Overview: 1777W (Red 1777W on circle) – Appalachian Trail "AT" South (WHITE) – WHITE/BLUE (Timp/Torne) – 1777 (Red 1777 on circle) – Just past the Herbert Cemetery, don't take 1777 to the left, stay straight – At the main intersection in Doodletown, turn right – 1777W (Red 1777W on circle)
0.0 – When standing in the parking lot with your back to the road, the trailhead for 1777W is on the left side of the parking lot.
[In the back right corner is the continuation of 1777 in the other direction.]
0.1 – Junction with the Appalachian Trail (WHITE), turn RIGHT and now follow the AT (WHITE) south.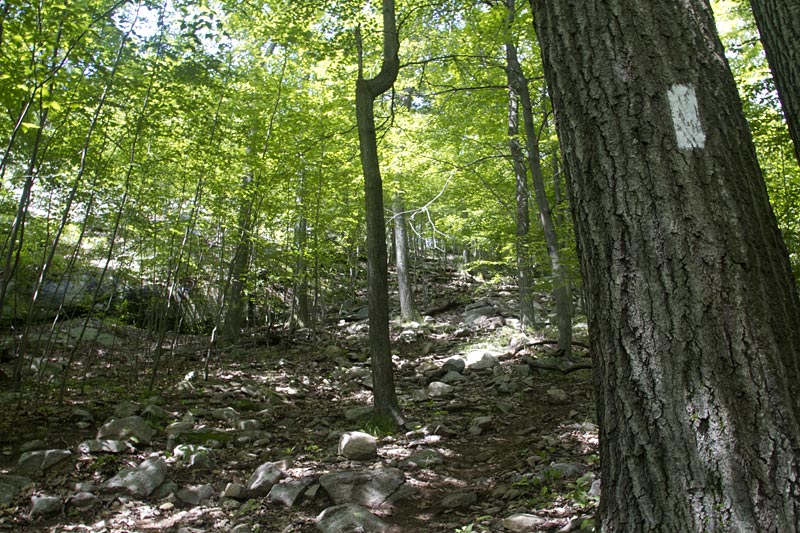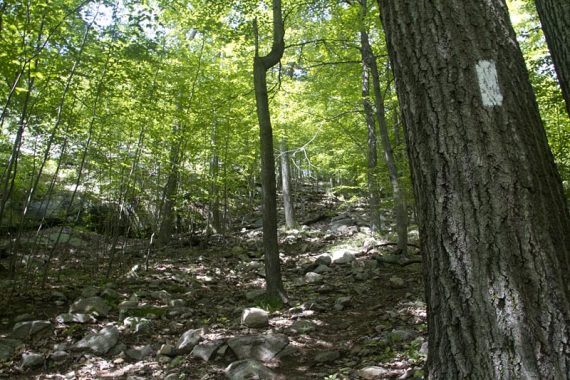 0.5 – Continue on AT (WHITE) [Cross Fawn (RED).]
0.9 – Viewpoint along the Appalachian Trail of Perkins Tower and Bear Mountain.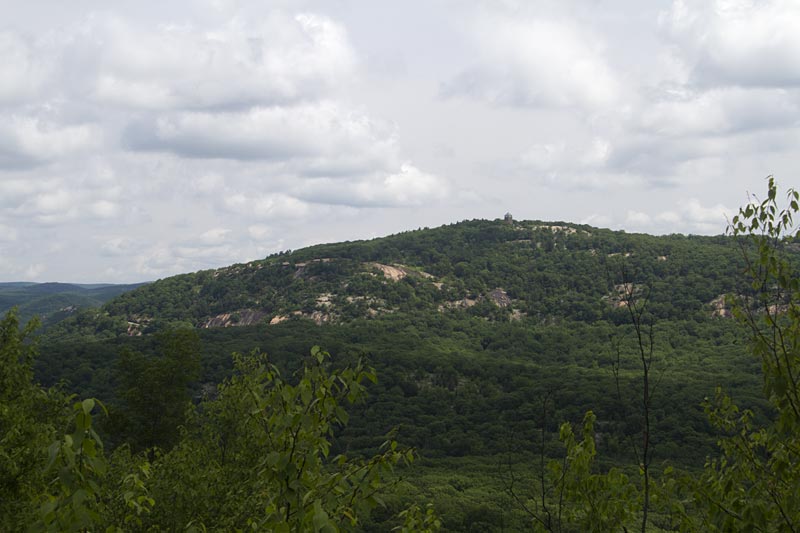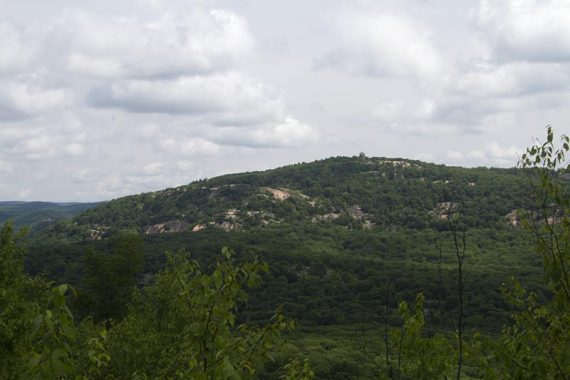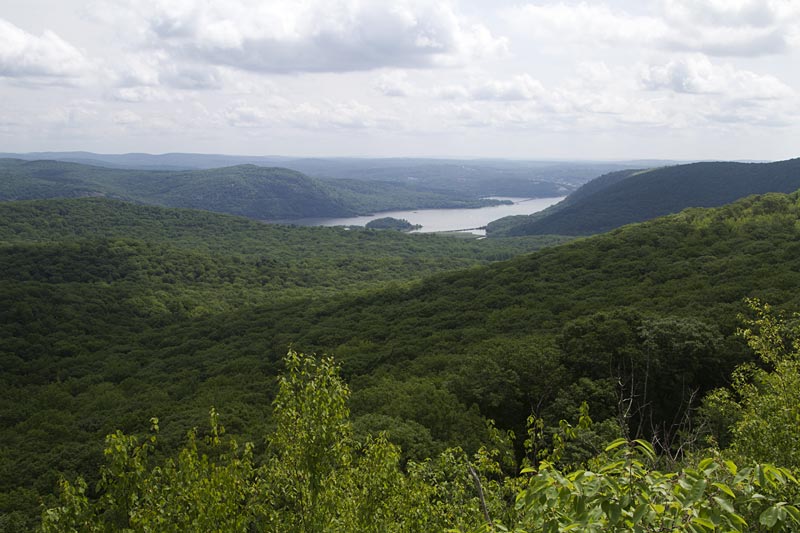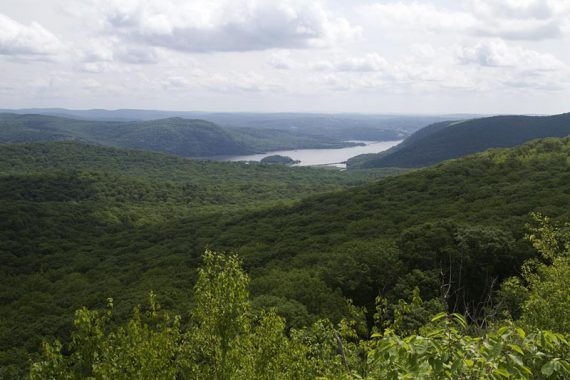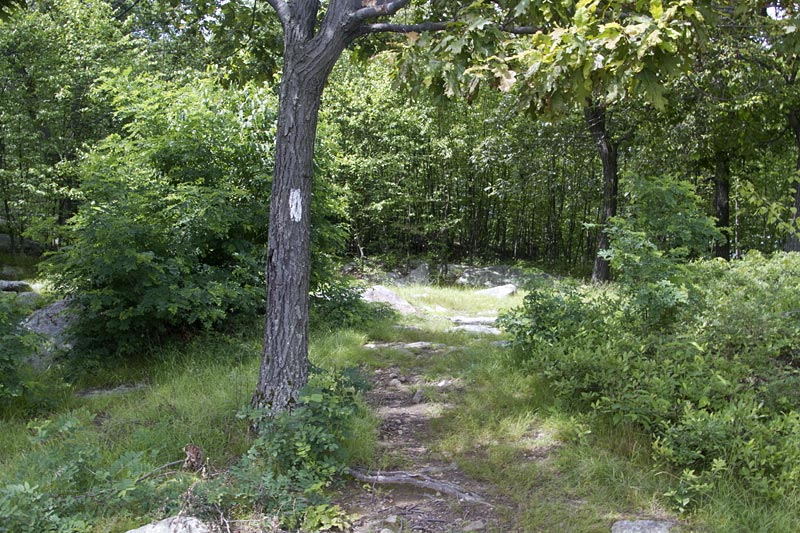 1.0 – Timp Torn (BLUE) comes in from the right, now co-joined with AT.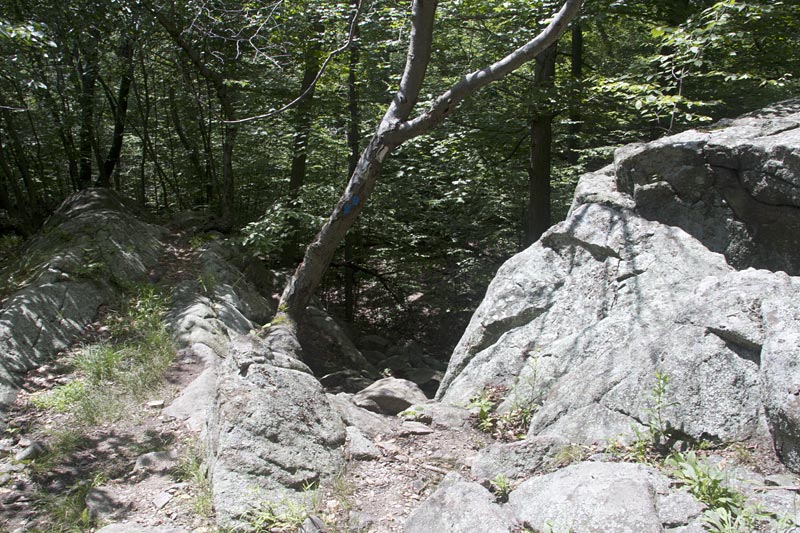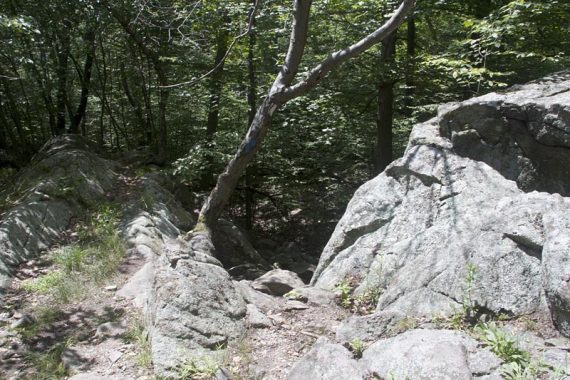 1.8 – Turn LEFT to continue on Timp Torn (BLUE). [Appalachian Trail (WHITE) leaves straight.]
1.9 – Continue on Timp Torn (BLUE). [S-BM (YELLOW) goes right].
2.2 – Continue on Timp Torn (BLUE). [S-BM (YELLOW) goes left].
Pass the West Mountain Shelter in just a bit.
Continue on Timp Torn (BLUE) as the trail goes steeply downhill. Watch for blazes as the trail veers to the left sharply and back onto itself before heading back uphill.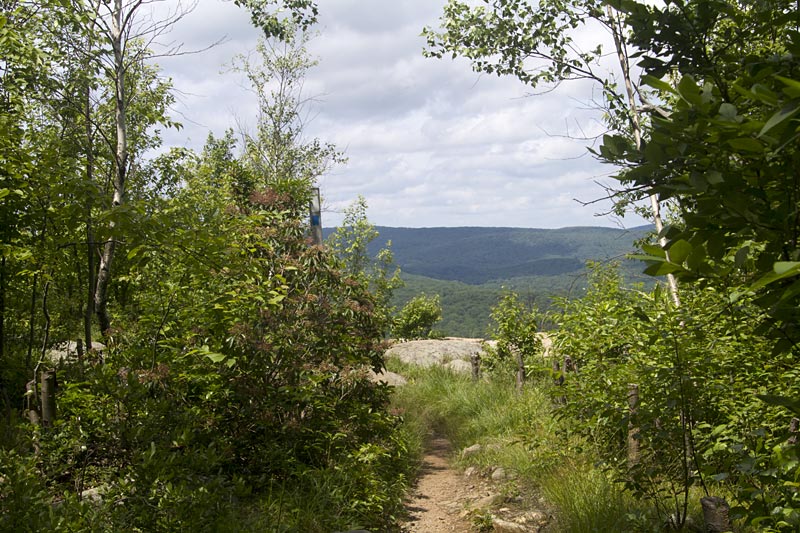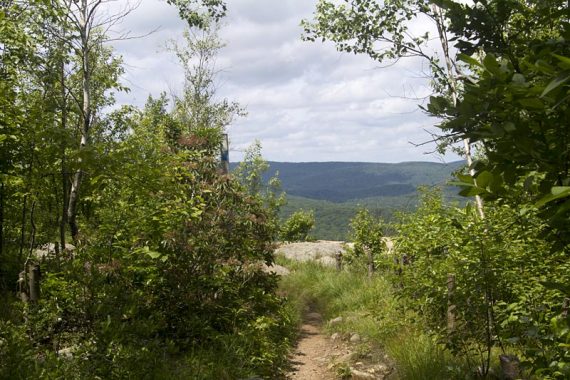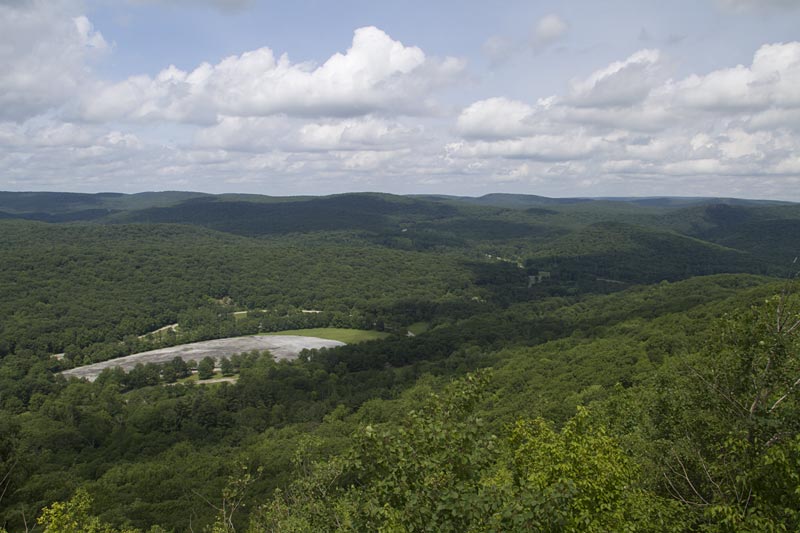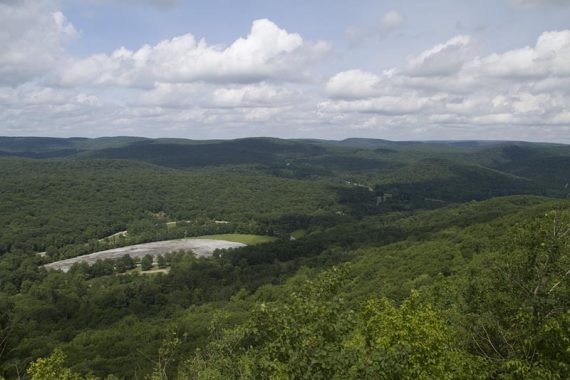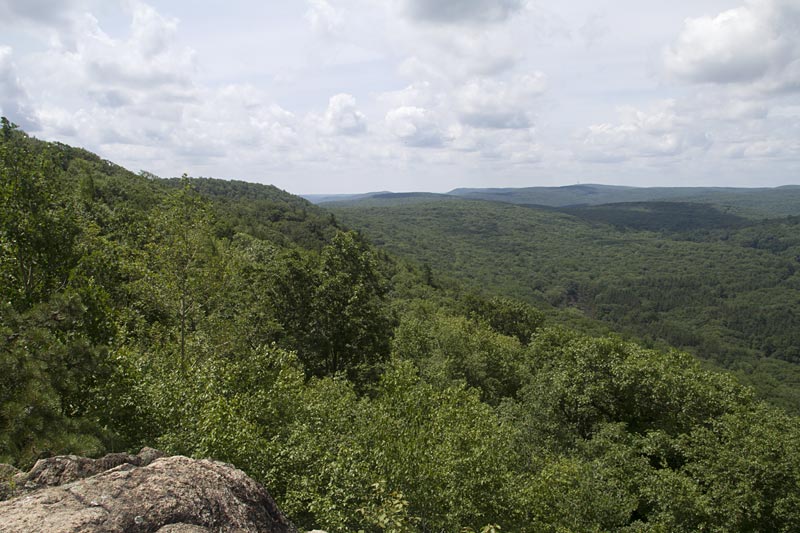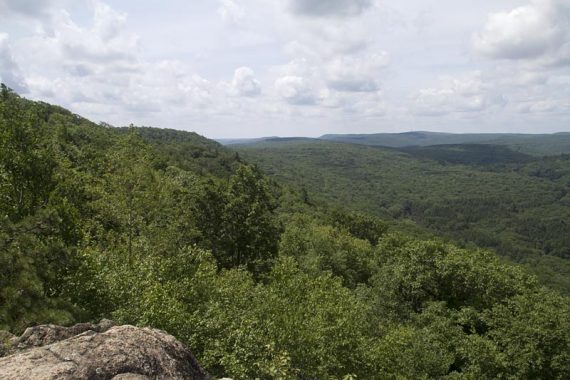 3.4 – A view behind you. Continue on Timp Torn (BLUE).
3.5 – Viewpoint on the Timp. Large area that makes for a nice break spot.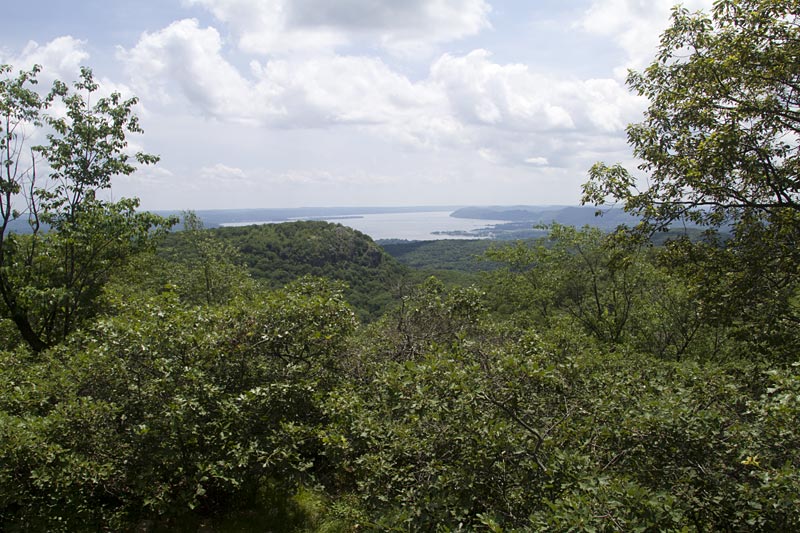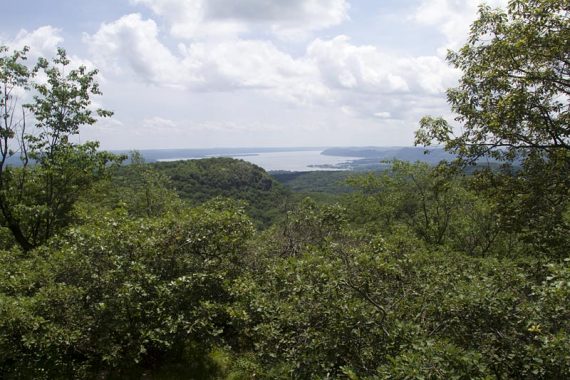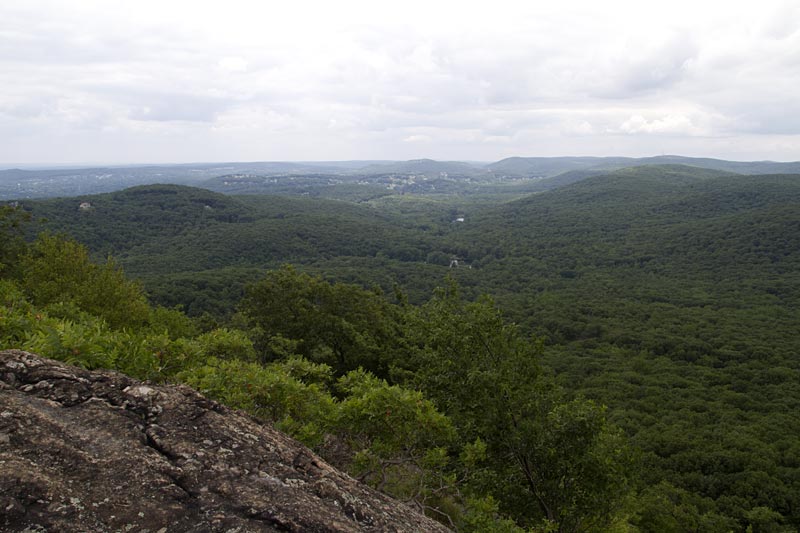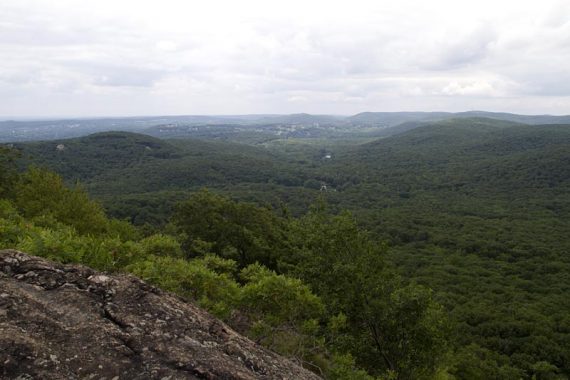 Plenty of turkey vultures cruisin' along the trail the day we hiked.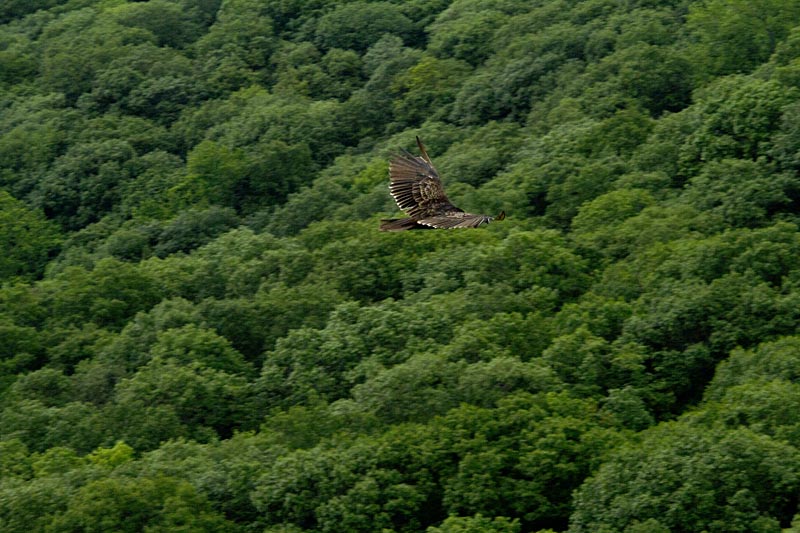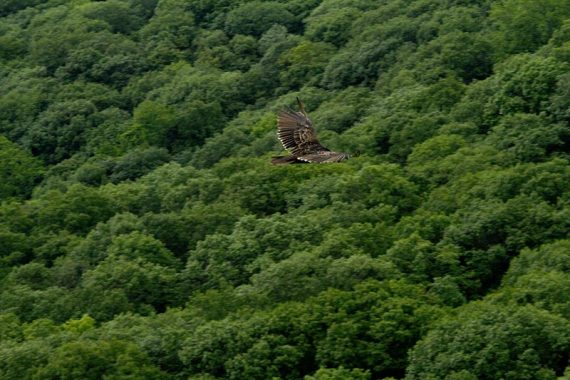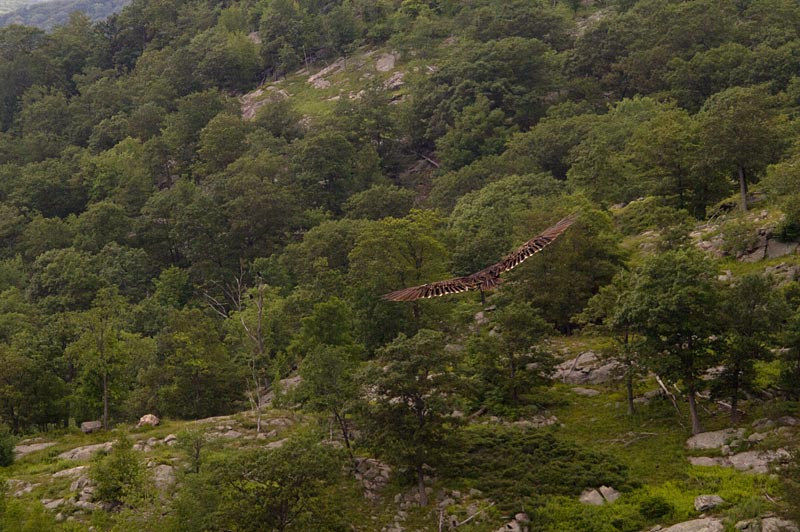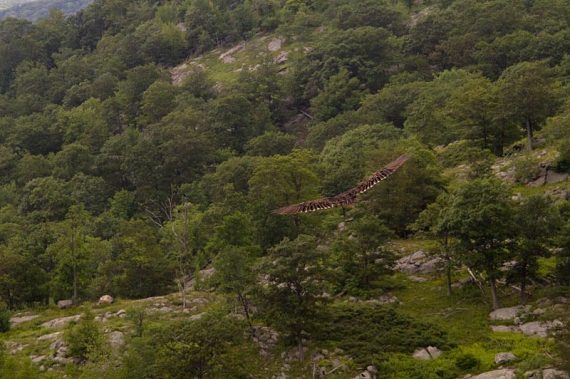 Plenty of views along the Timp Torn (BLUE) trail. View of Hudson River and Bear Mtn. Bridge with Anthony's Nose to the right.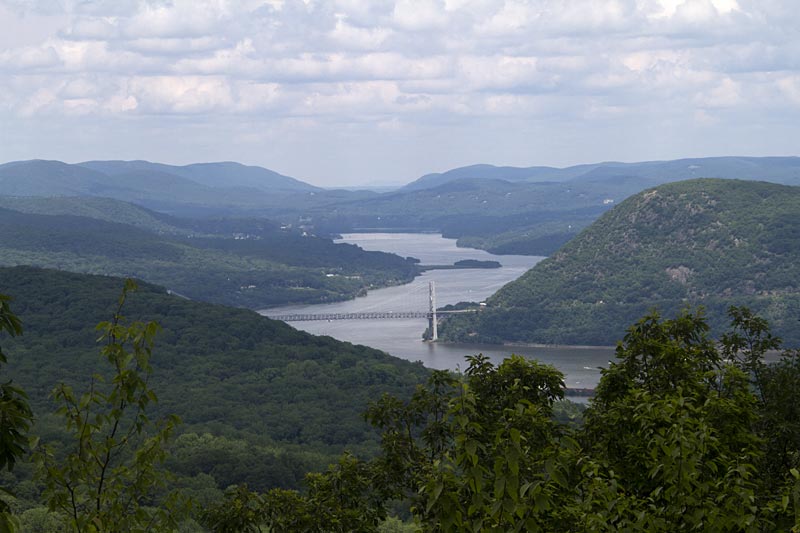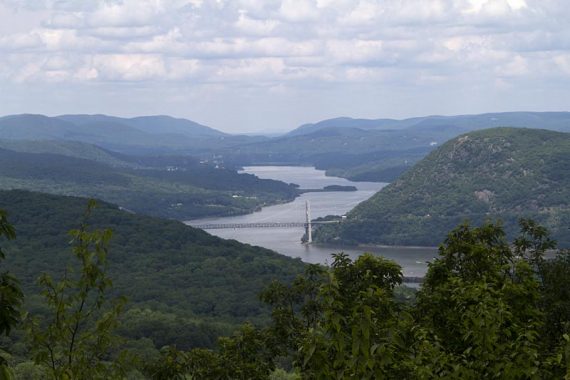 3.8 – Continue following Timp Torn (BLUE) when the R-D (RED DOT on WHITE) crosses it.
4.2 – Turn LEFT at a rock cairn onto 1777 (Red 1777 on circle). There were no markers the day we hiked this, but a marker was down the 1777 trail a bit.
Cross over a stream with some cement foundation remnants and enter Doodletown.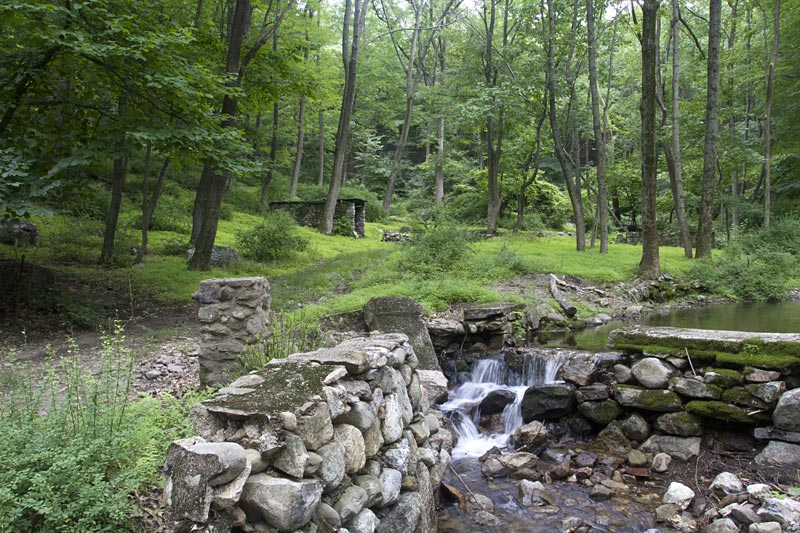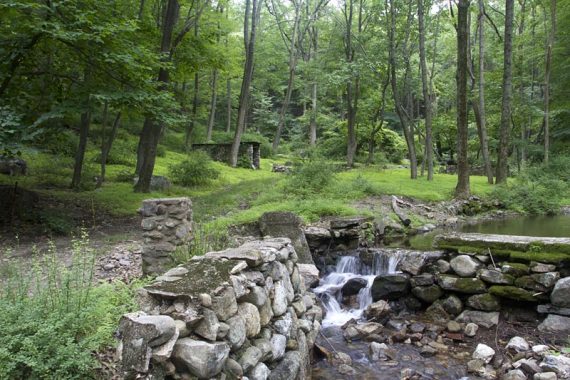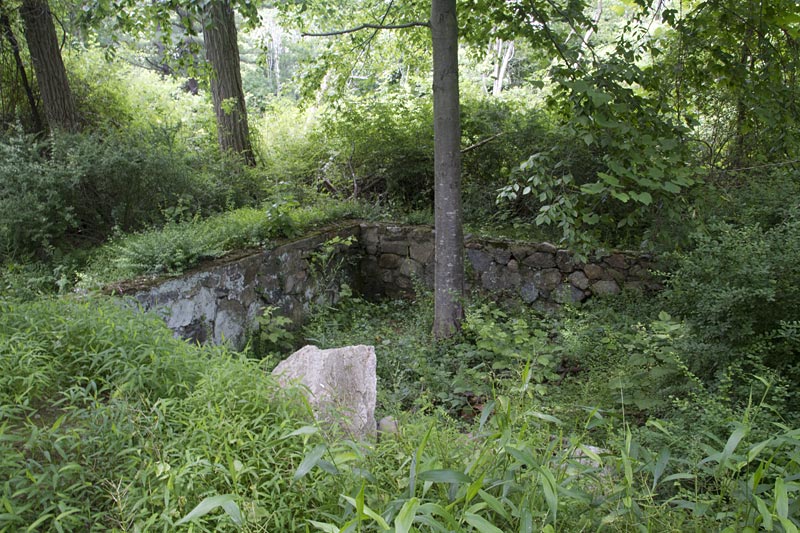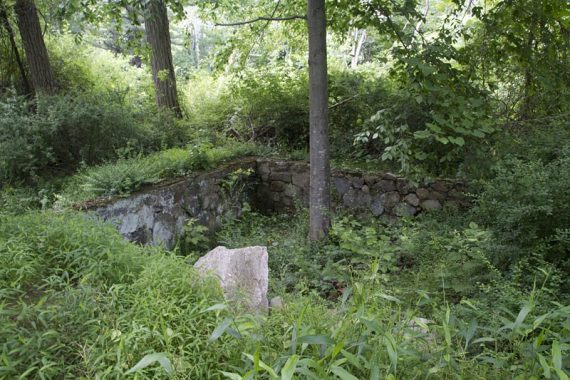 Walk through the town on 1777, a woods road, passing a few building remains along the way.
There is some signage, and also unmarked trails that lead in for a closer look.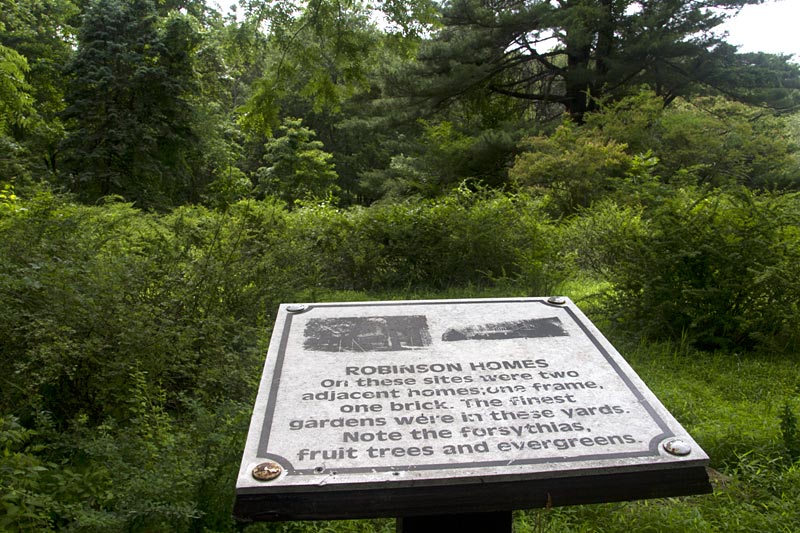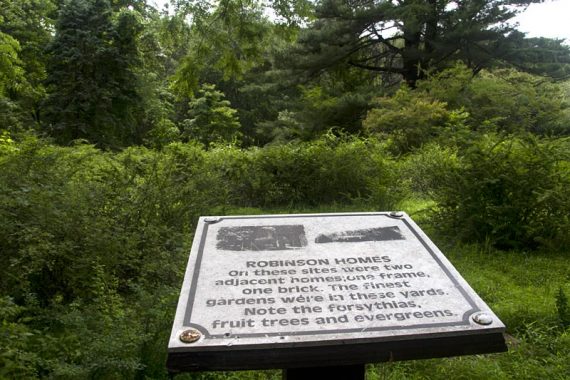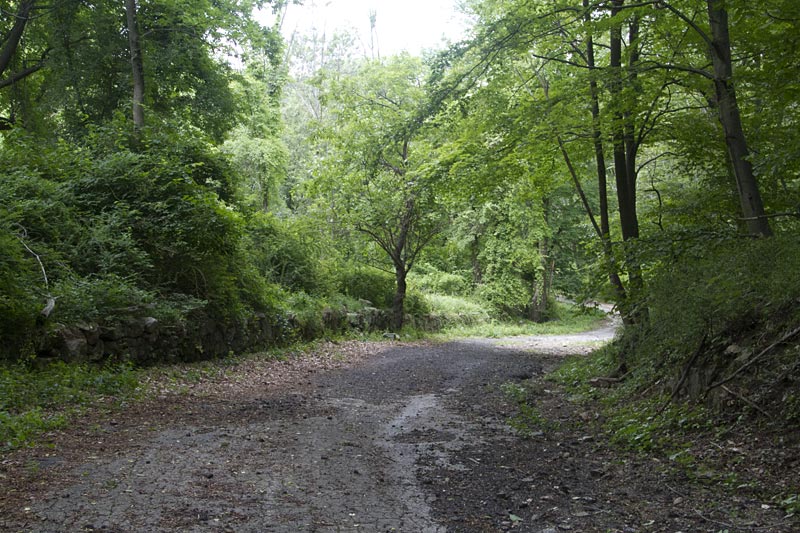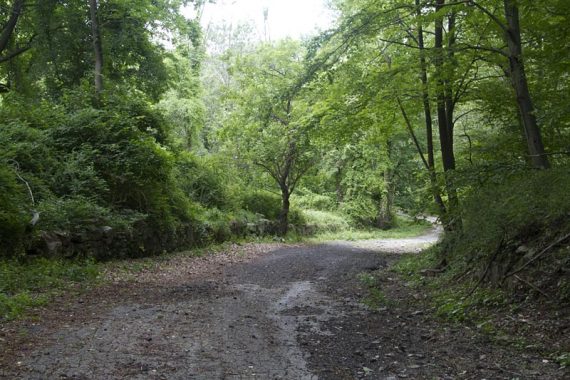 5.9 – Turn RIGHT on an unmarked side trail to check out Herbert Cemetery, then retrace your steps.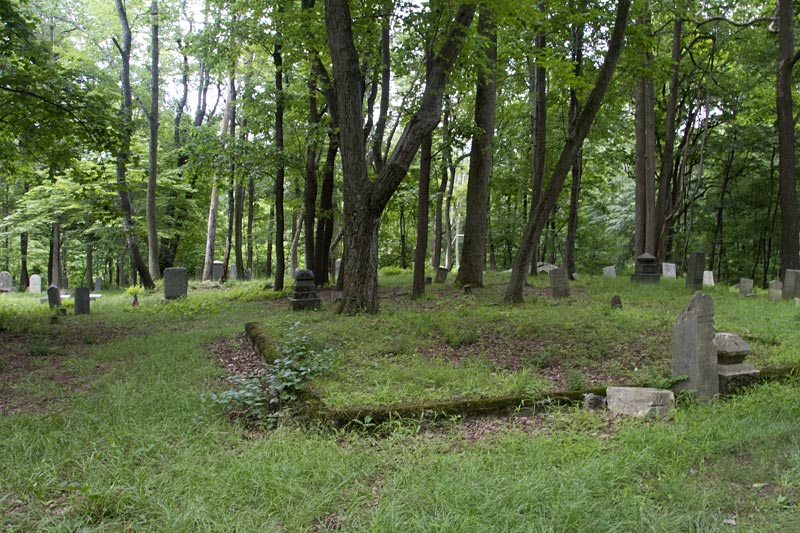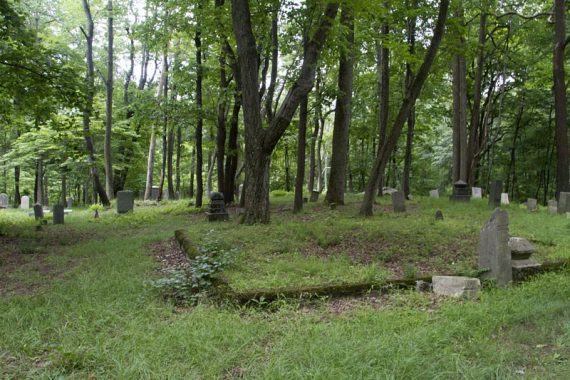 Continue on 1777, the woods road. Pass 1777W on the left, continuing straight a bit.
6.2 – Turn LEFT and now follow an unmarked woods road. This used to go through town. After a bridge it may be overgrown.
6.8 – The woods road becomes 1777W (Red 1777W on circle).
S-BM (YELLOW) comes in from the right, joins a bit, and shortly leaves to the left. Continue following 1777W (Red 1777W on circle).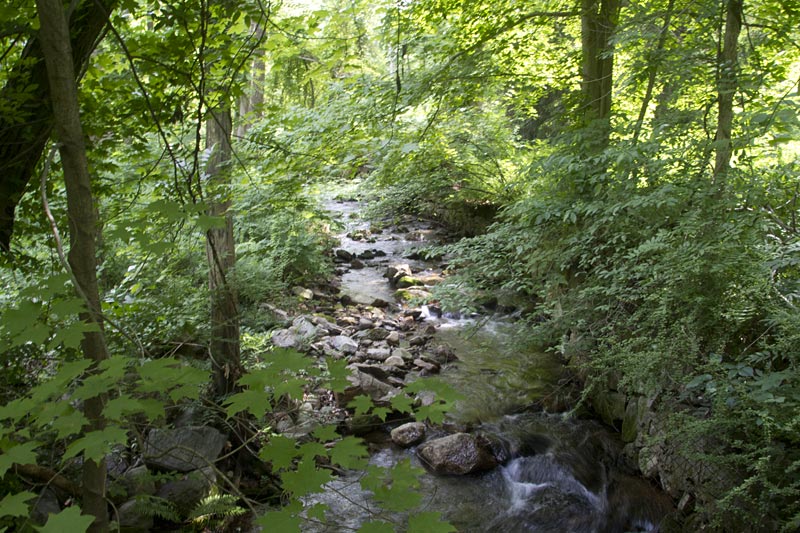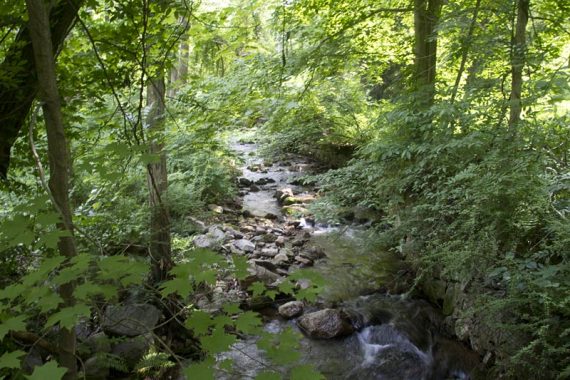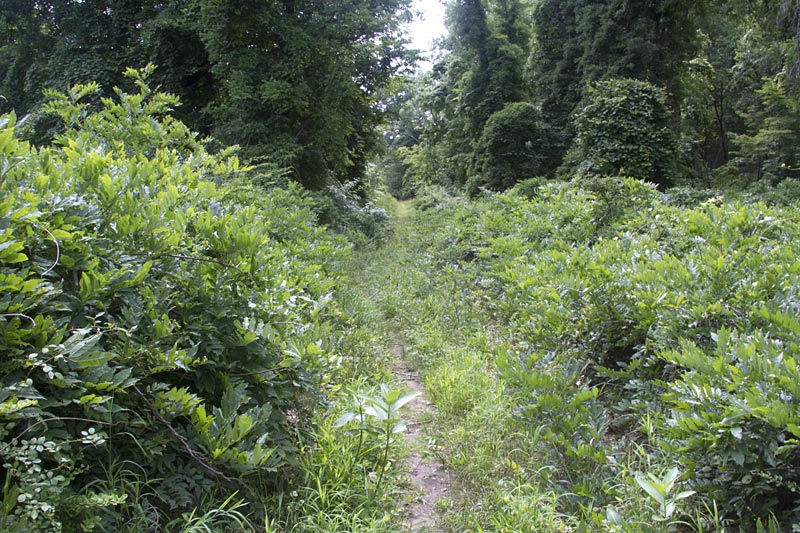 7.4 – Almost back at the parking lot, meet up with the AT (WHITE) again.
Continue following 1777W (Red 1777W on circle) back to the lot, paying attention to the 1777W blazes.
The AT is co-joined for just a bit and you don't want to take the AT to the right across Seven Lakes Dr or follow the AT south again and start the hike over.
—-
Hiked 9/12/15. Variation, West Mtn, The Timp, Bald Mtn.
Hiked: 6/26/11. Trail Blog: "Bear Mountain and Doodletown in Summer"